Chili Oil
Life can be a little crazy sometimes, and my absence here is evidence of that.  It has been a while since my last post, but changes at work, minor illness and vacation have left me exhausted come the weekend!  Don't get me wrong, two of those things are very good – I am starting a new position as a manager at work, and I just got back from a week in New York City; but all the planning I've been doing this past month has taken up all too much of my time.  My head is back in the game now; and after eating absolutely amazing food for a week in NY, there are a TON of dishes floating around in my brain that I cannot wait to experiment with!
I went to New York with a good friend of mine, Christian, and she had lived there for 6 years before coming back to Minnesota a few years ago.  When she was living there, she worked at La Lanterna di Vittorio; and it was non-negotiable that we eat there (multiple times).  I have eaten there several times now, and have never been disappointed with anything I've ordered – from the salads to panini to pizza to lasagna to dessert, it's all delicious.  One of the things they typically give you when you order pizza is a bottle of gorgeous orangey-red chili oil.  I wish I had a bottle of that oil to dip every pizza crust in for the rest of my life.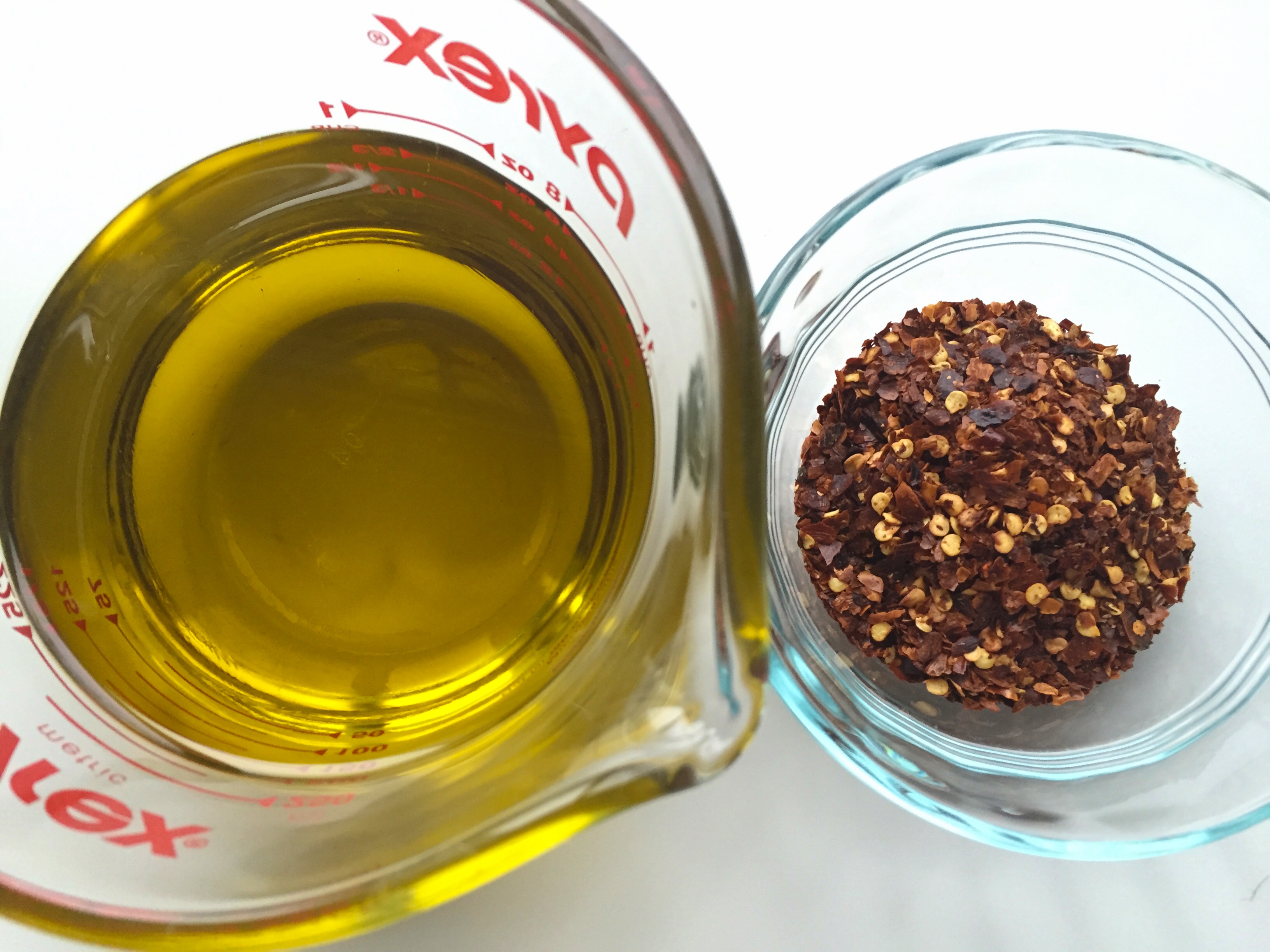 Chili oil is really very simple to make, so I decide to mix some up today and try to stay in vacation mode a little longer.  To make it you just need 1/4 cup of red pepper flakes with a cup of olive oil.
Mix the two together and pour into a small saucepan.  Heat the oil/pepper mixture on the stove over medium-low heat just until it's hot and the oil starts to shimmer on top.  Be careful to not over-heat the oil, you don't want it to boil or smoke at all.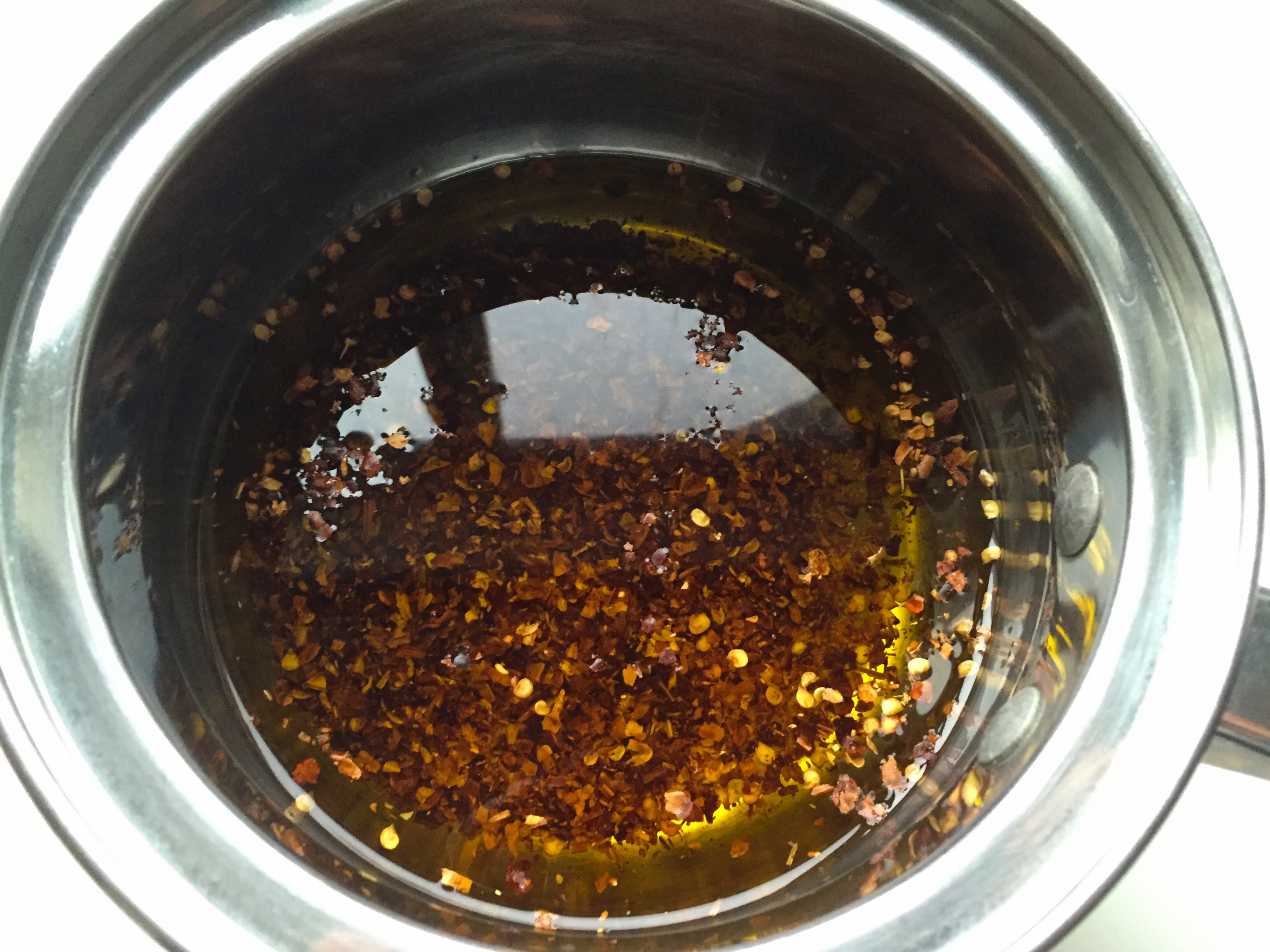 Once the oil is warm, remove from the heat and let it steep for a few hours.  Then pour it into a lidded jar or bottle once it's cooled.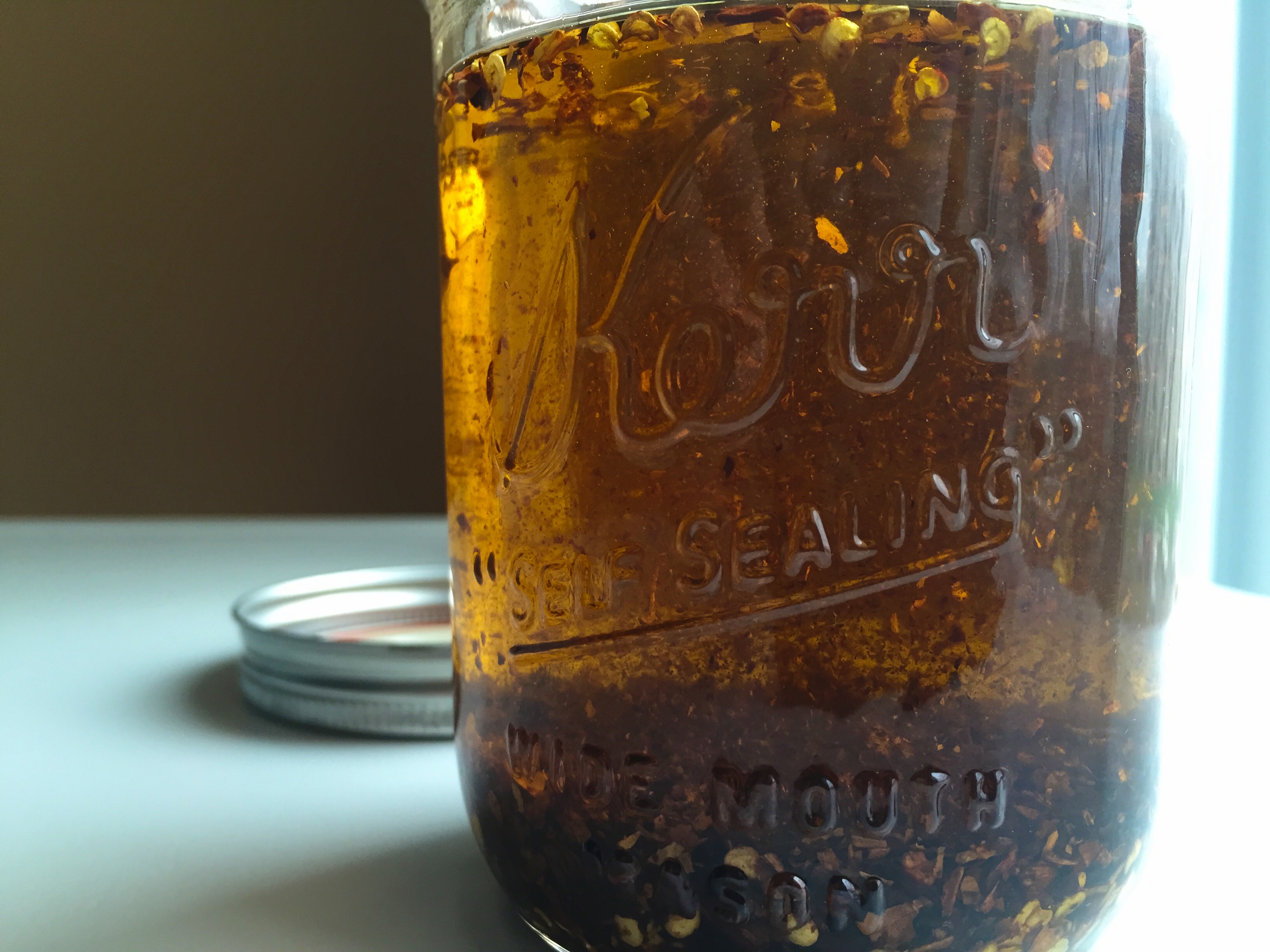 Truth be told, my red pepper flakes are several years old, and are not very red anymore; so I don't anticipate my oil will change color too much.  Time might prove me wrong though, I'll have to wait and see!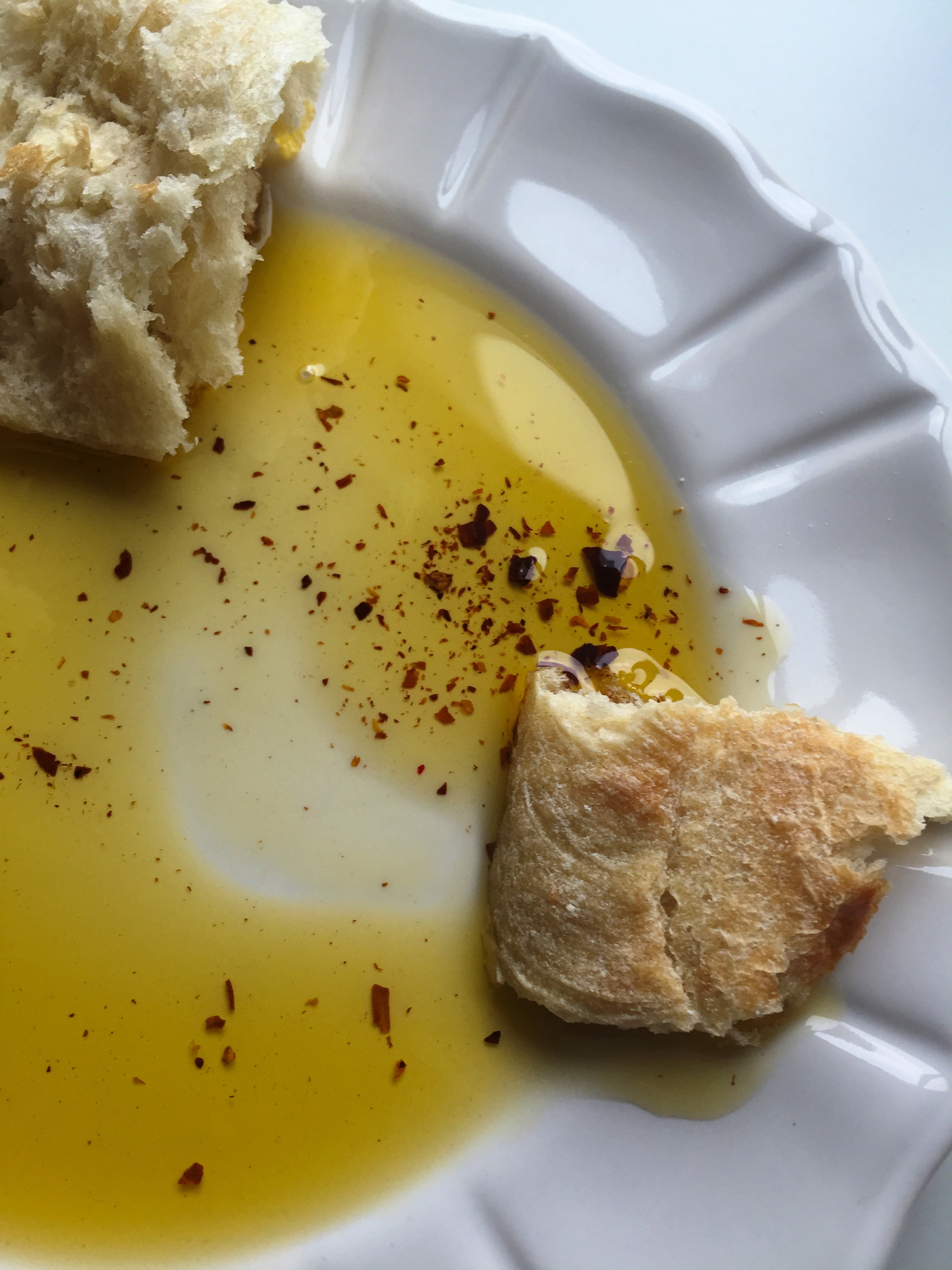 This oil is great for dipping either crusty bread or pizza crust in it; and it would also be awesome if you tossed some pasta and Parmesan cheese in it or used it to cook vegetables in a quick stir fry.  However you use it, you're sure to like it!

2112 Total Views
1 Views Today
1

cup

olive oil

1/4

cup

red pepper flakes
Combine the oil and rep pepper flakes in a small saucepan.

Heat over medium-low heat until the top of the oil starts shimmering. Be careful to not let the oil get too hot, you don't want it to boil or smoke.

Remove from the heat and let the pepper flakes steep in the oil for 1-2 hours.

Once cool, pour into a jar or bottle that has a cover. Keep at room temperature; oil will last for about 2 months.
**Cardinal Rule**  If you are on the fence with eating hot foods be careful, this oil will keep getting spicier the longer it sits.
---
---