Pickle Roll-Ups (aka Lutheran Sushi)
This past summer I was doing some blog planning, and asked Brandon if there were any dishes he would like me to make for the site. I was NOT prepared for the flood of suggestions he gave me! One of the first things he said was "Lutheran Sushi!"; and I'll admit, I had no clue what he was talking about. Turns out it's just a fun name for pickle roll-ups: pickles coated in cream cheese and rolled up in beef.
We had a small gathering for New Years Eve, and I knew I had to make these for the night. Pickle roll-ups are a great option for any party, not only are they a crowd-pleaser, but they are also extremely easy to make! There are only three ingredients, and come together in minutes.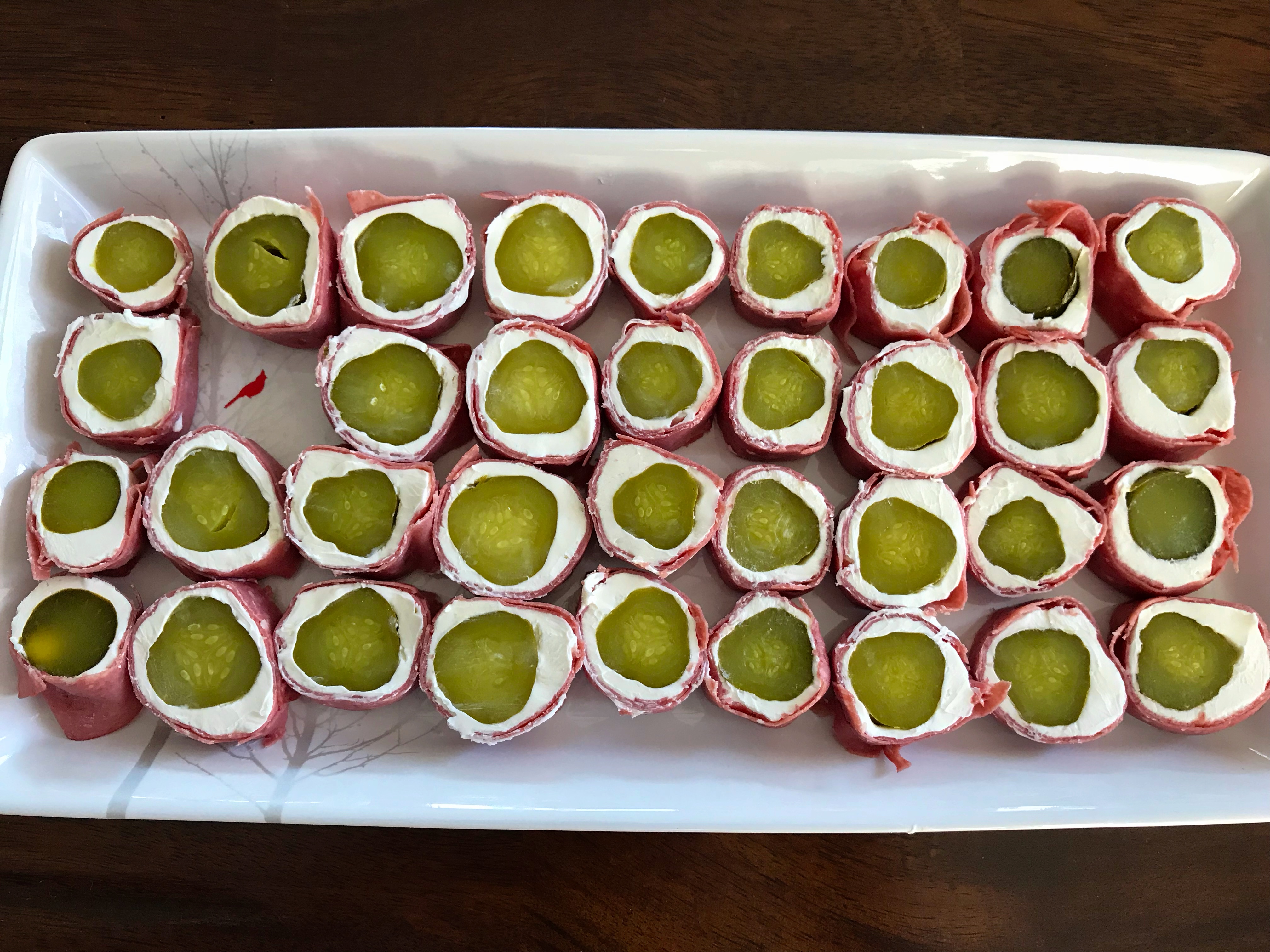 To make these, all you need is beef, cream cheese and pickles.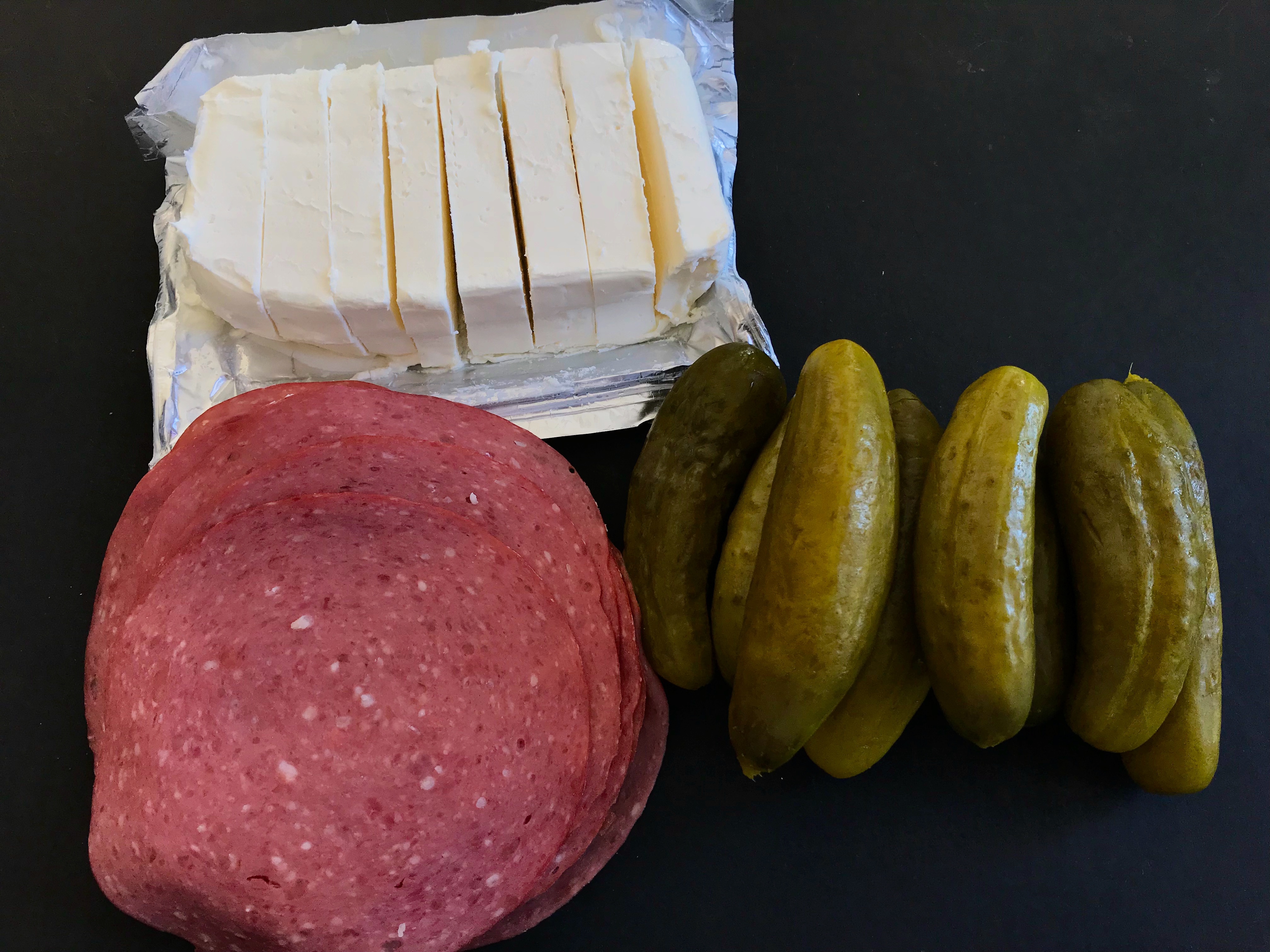 To begin, I dried off eight dill pickles on some paper towels. You want to dry off as much of the pickle juice as you can, otherwise the cream cheese won't coat them as well.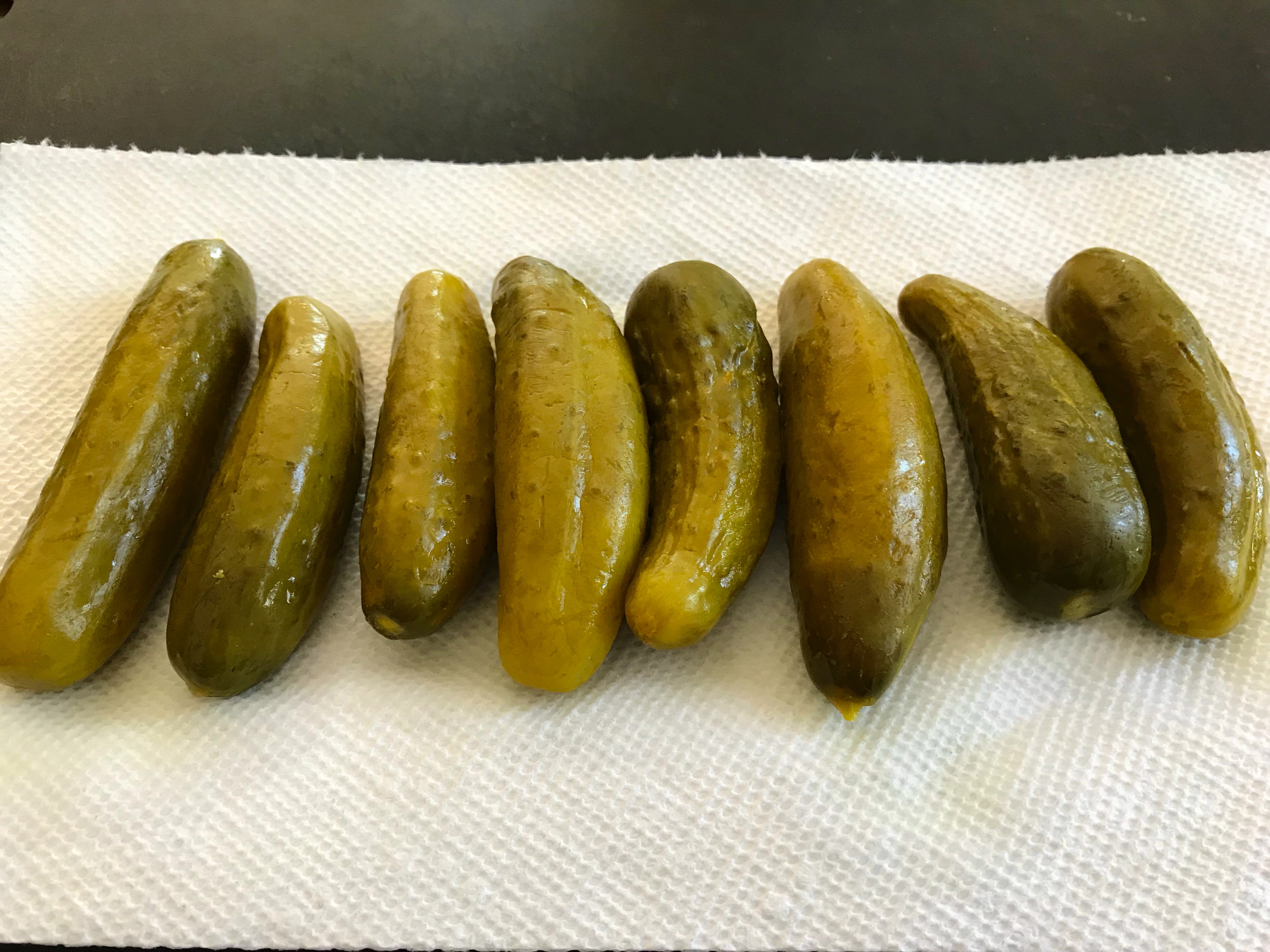 I sliced one 8oz block of cream cheese into 8 equal pieces (1 oz per pickle). I've made these with both softened cream cheese, and cream cheese right out of the fridge, and I have to say it doesn't really make a difference which you choose. I will most likely use cold cream cheese in the future to save time.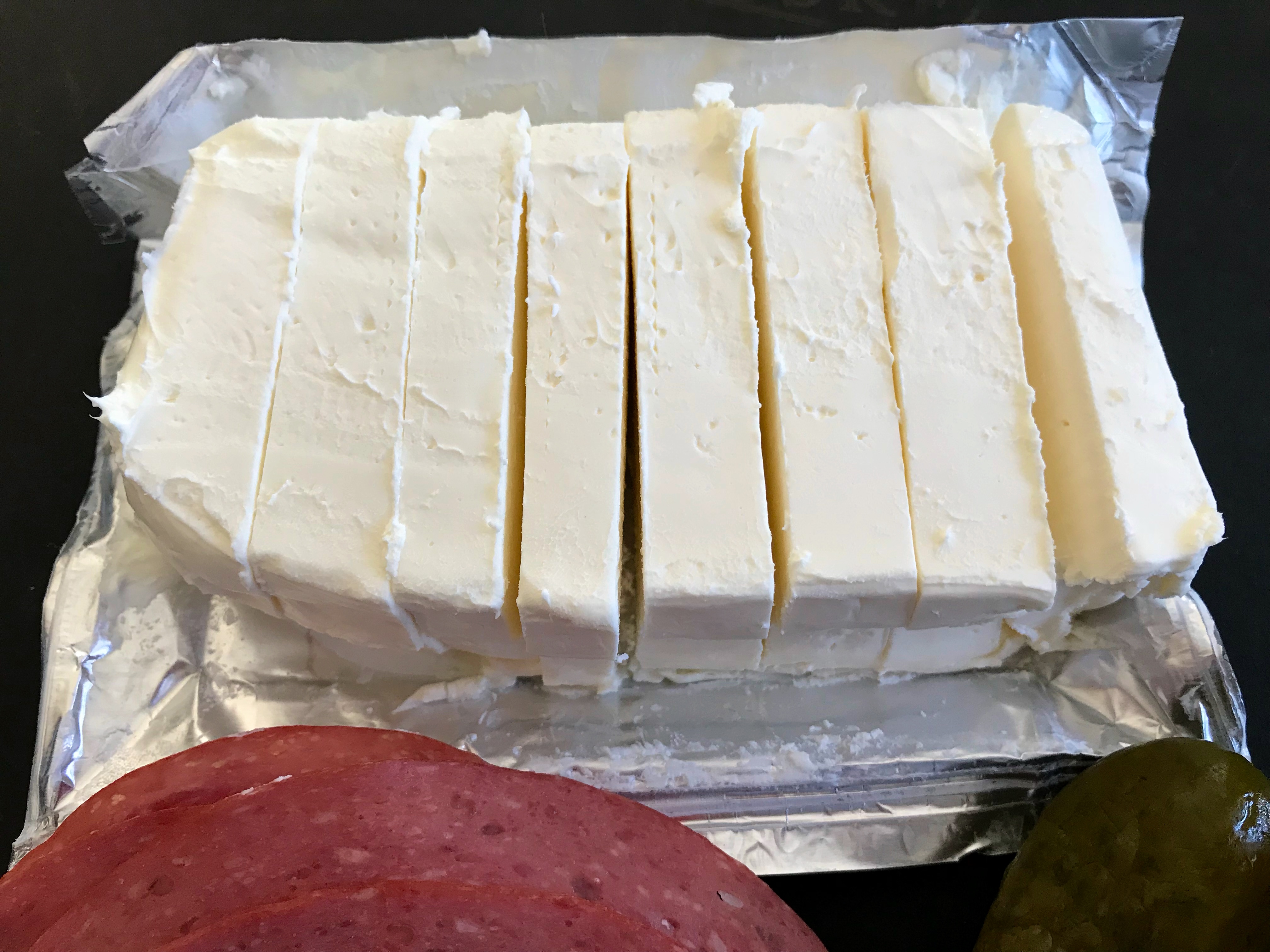 I've seen these made with either beef or deli ham slices, and my personal preference is the beef slices. I recommend Buddig original beef, which is widely available in grocery stores.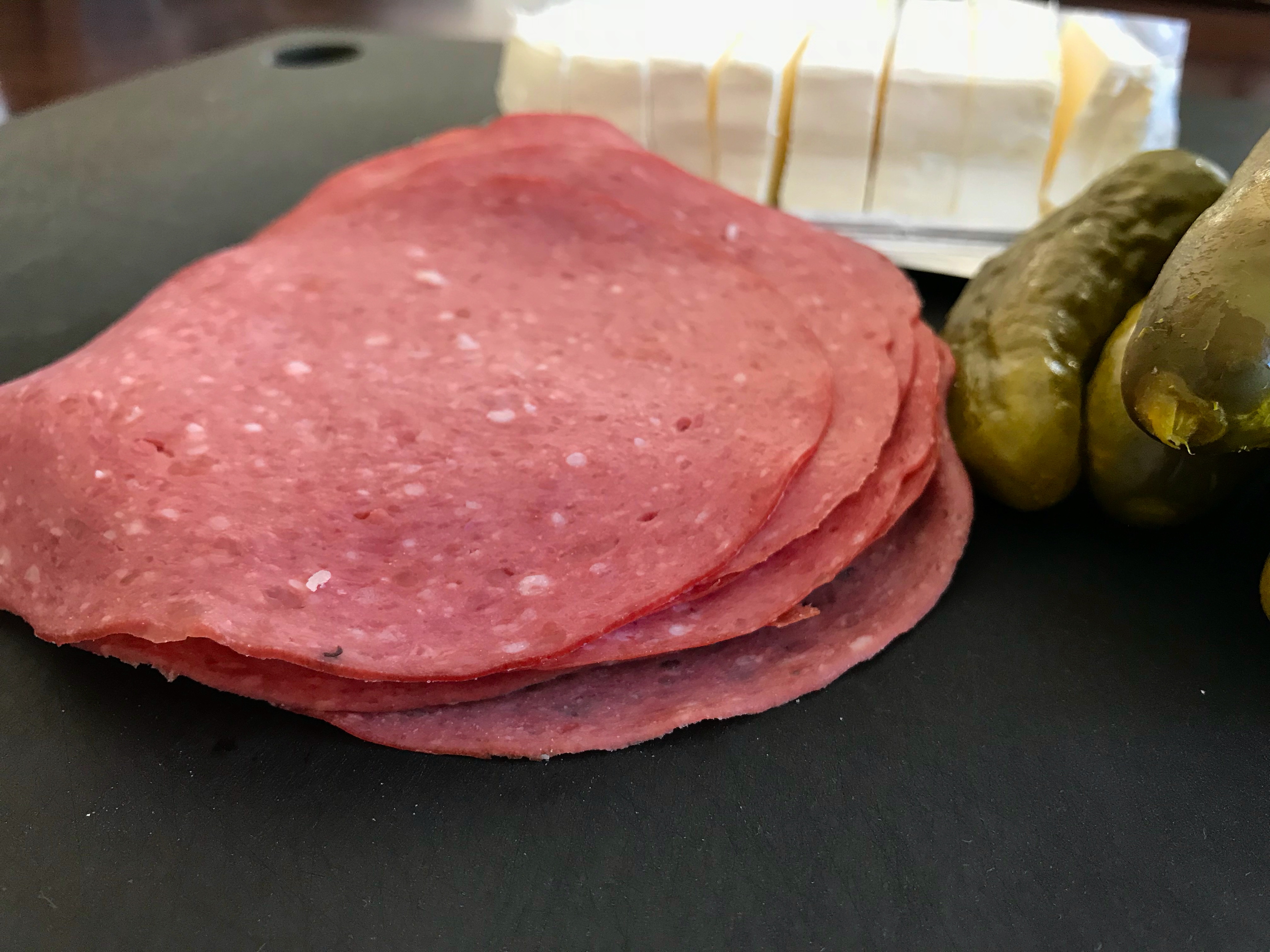 The assembly process is very easy, if not a tad messy. Start with coating the pickle in one ounce of cream cheese.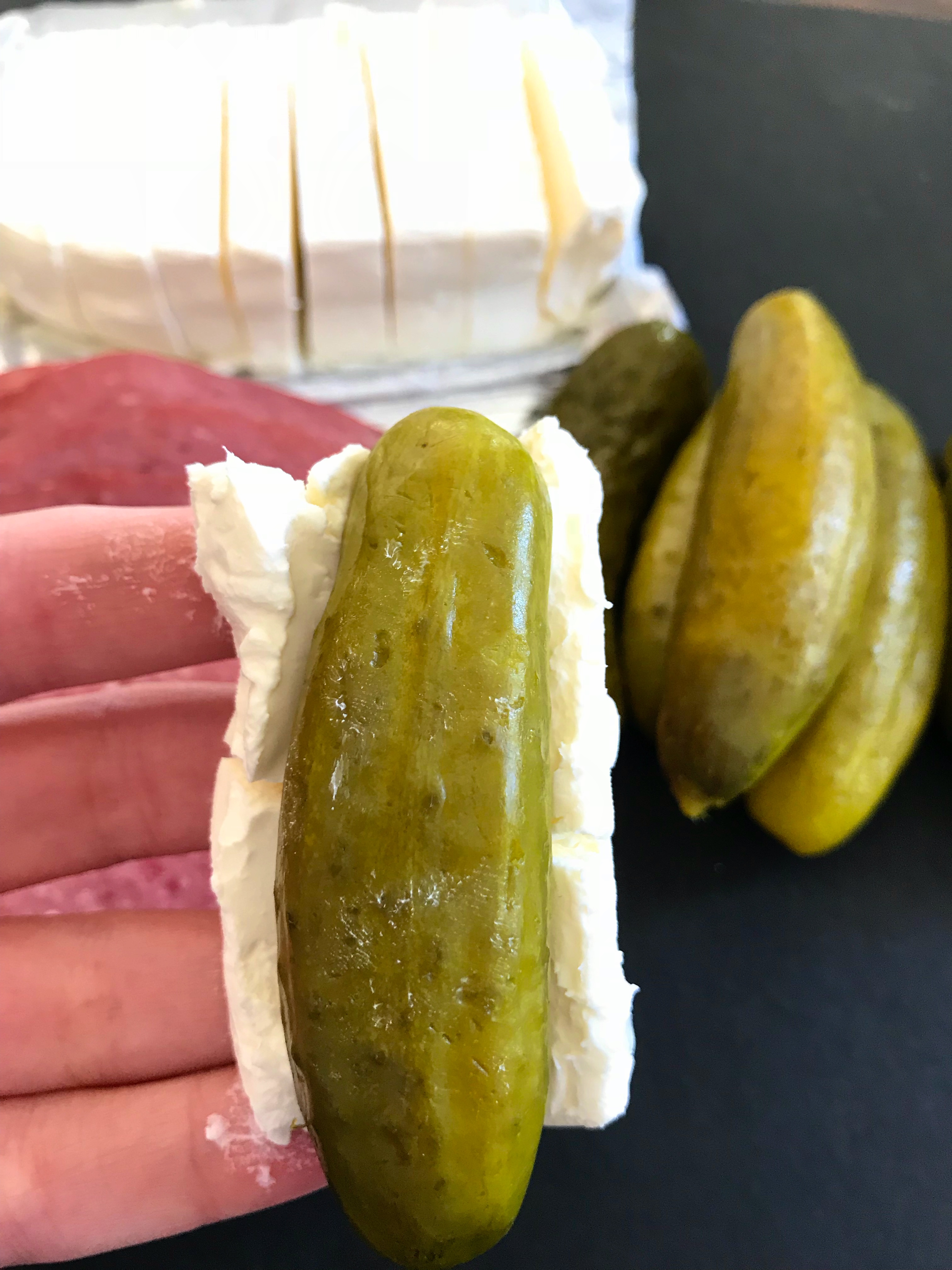 Press the pickle into the cream cheese, and then spread it all around to cover completely.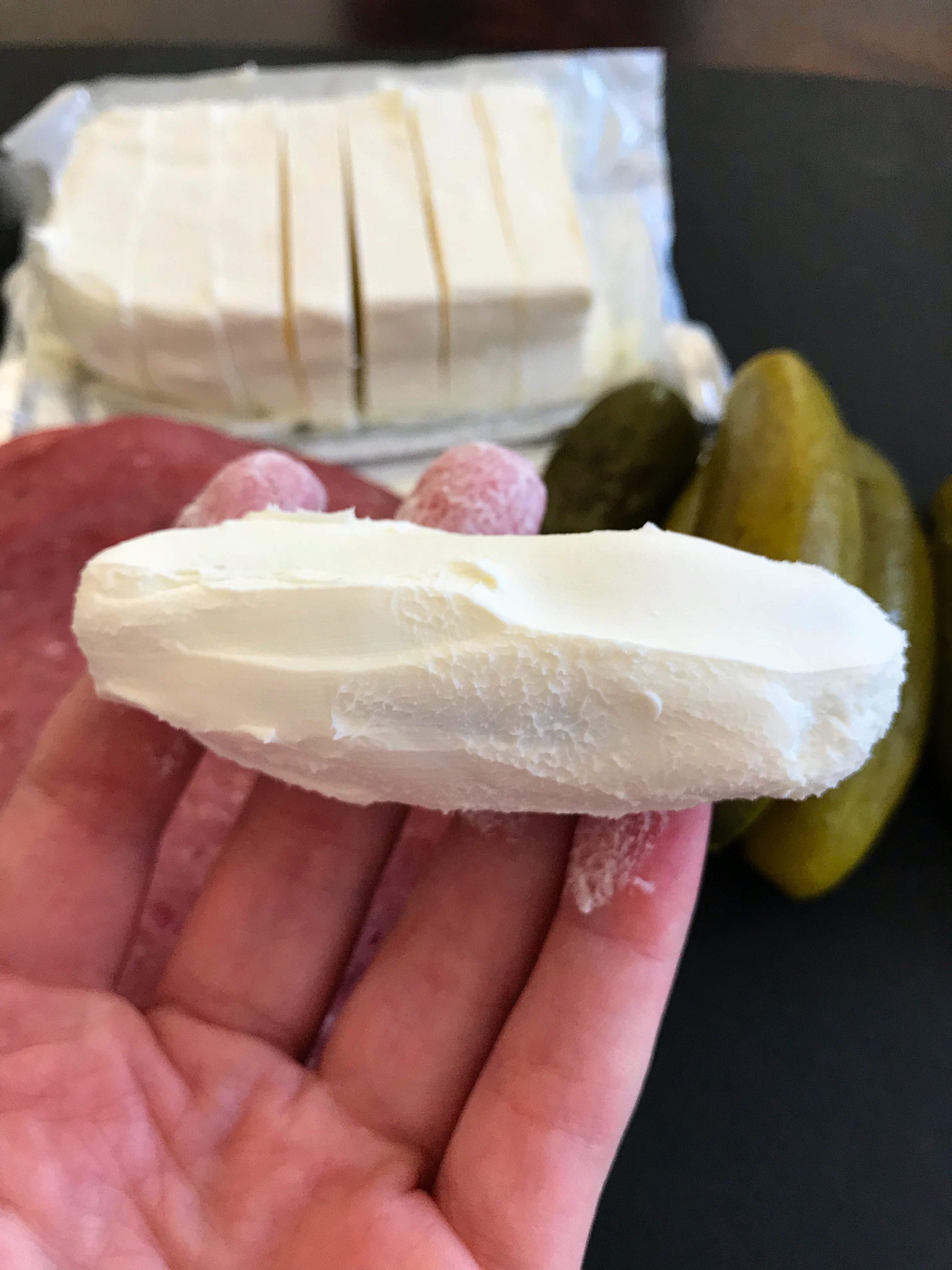 Then lay two slices of beef down, overlapping them slightly.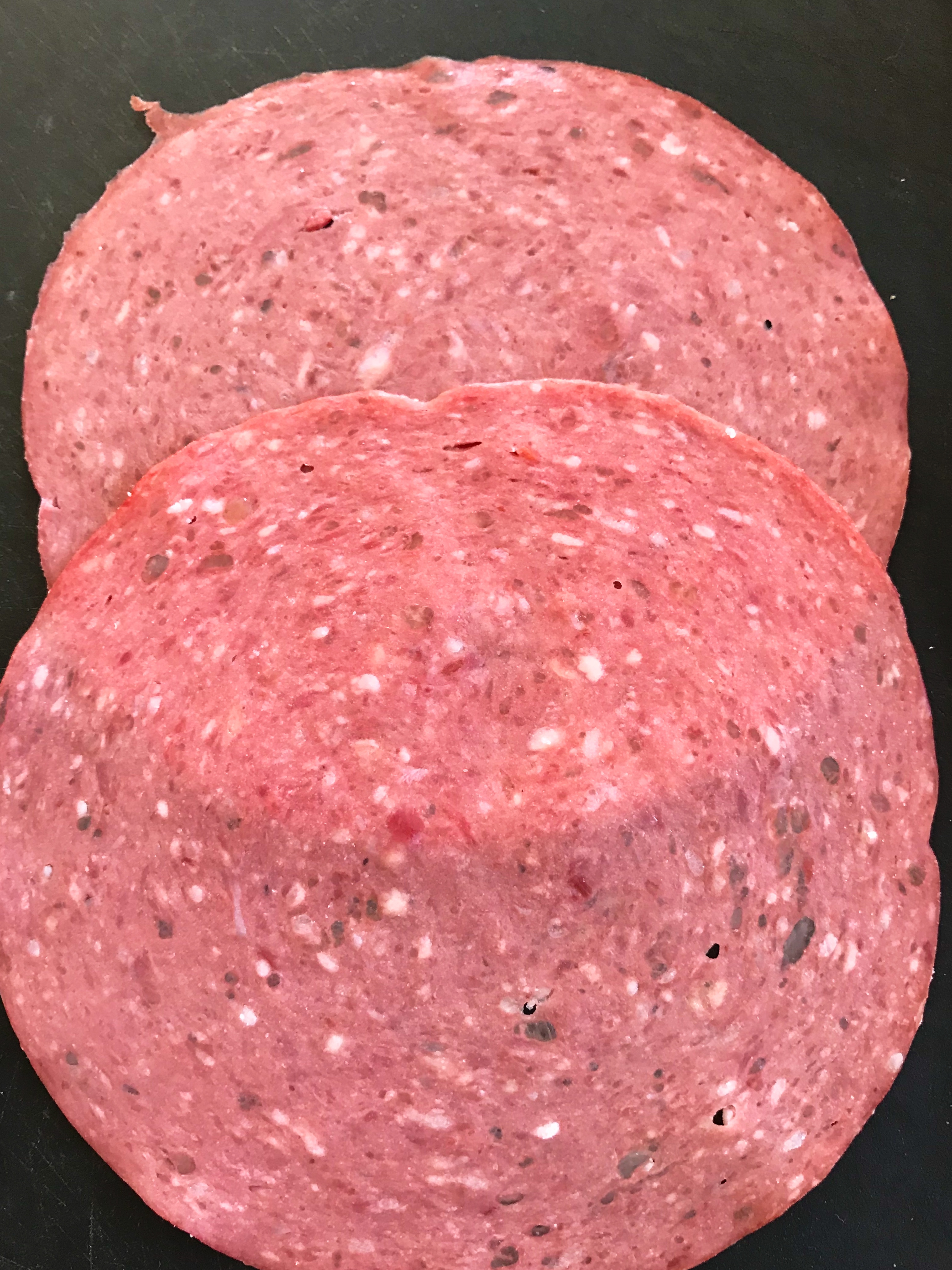 Place the pickle near the center of the overlapped slices.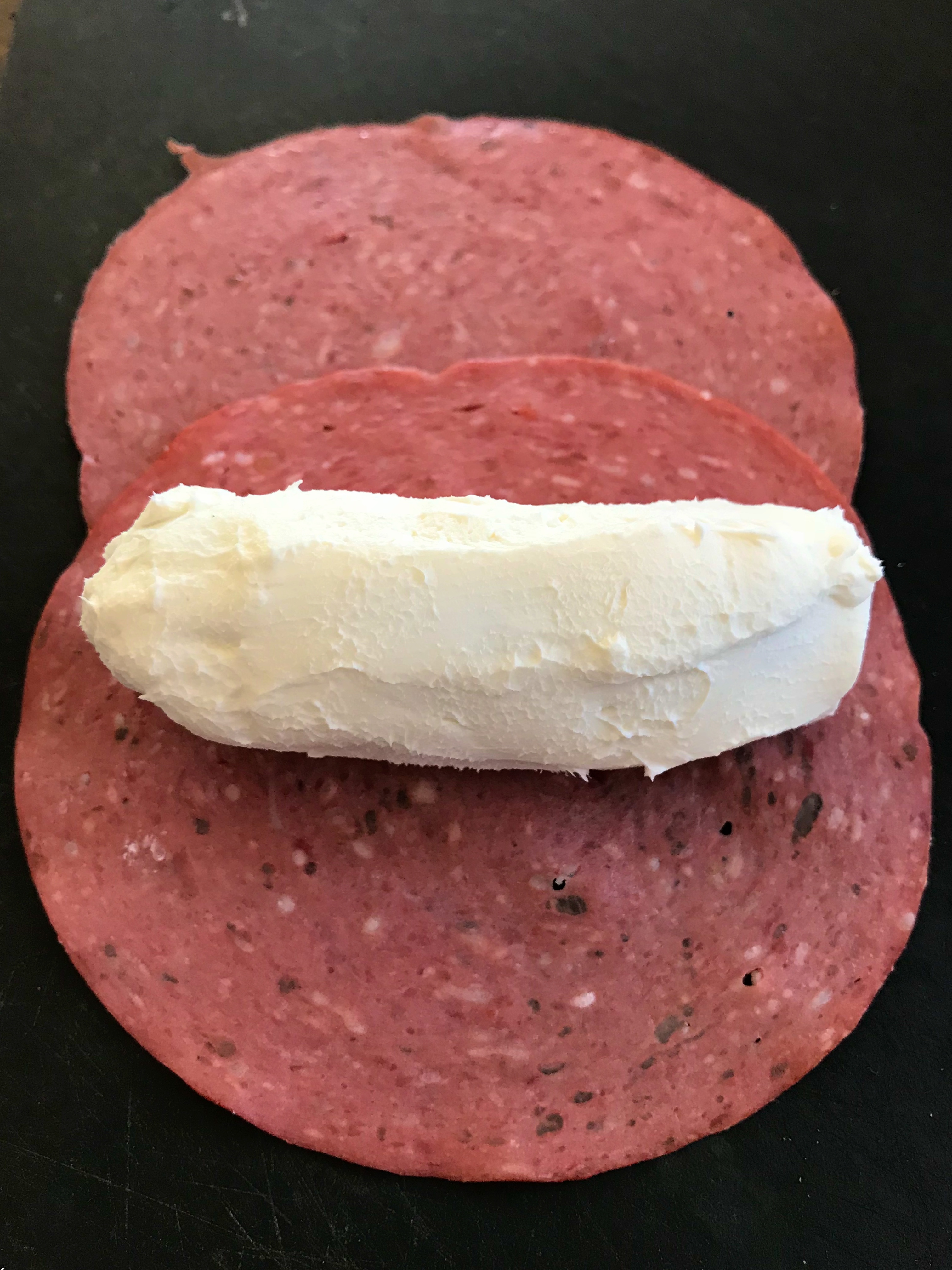 And roll it all up, starting from the bottom.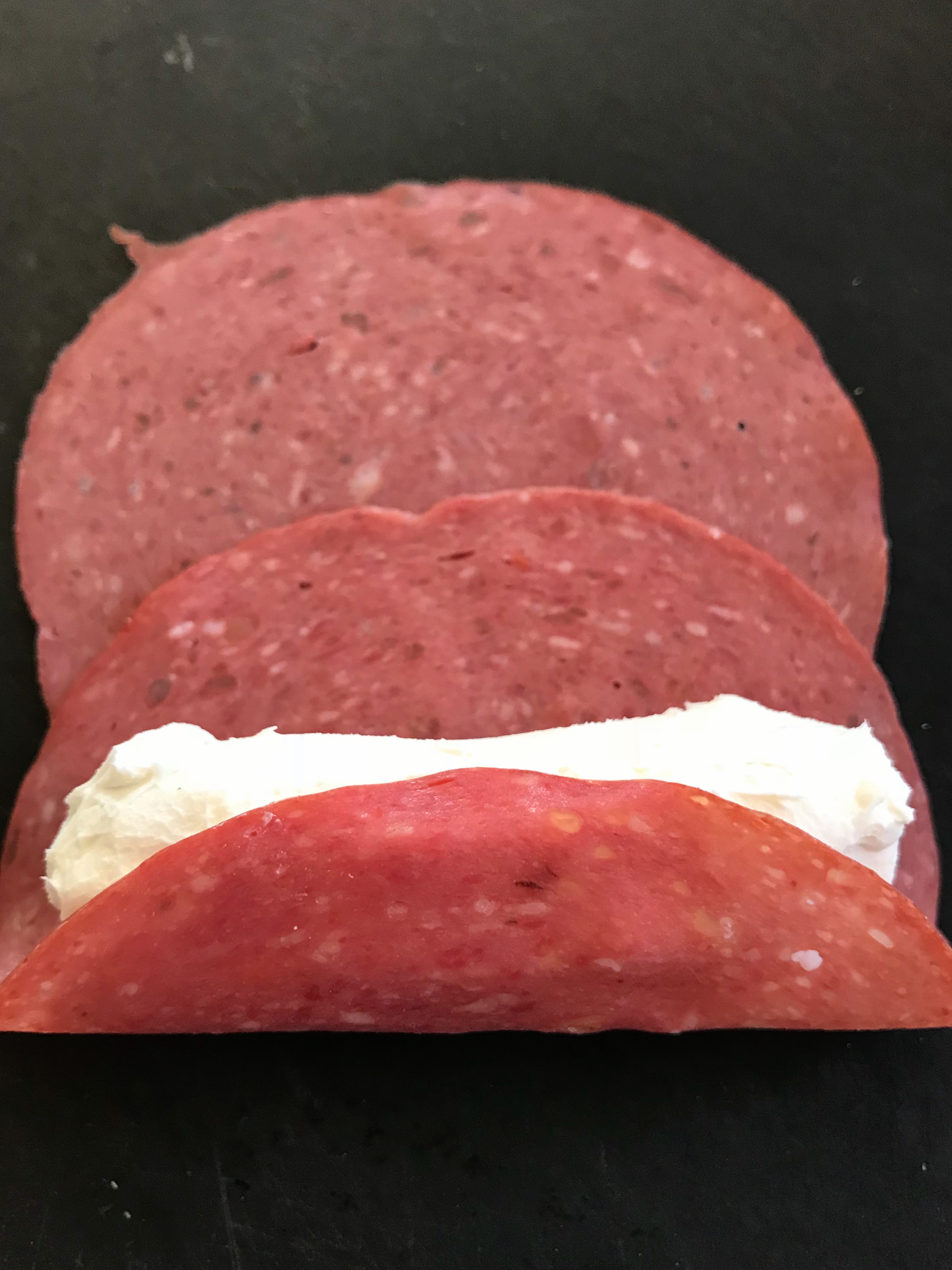 If you want, you can seal up the edges with a little more cream cheese, but I don't think that is a necessary step.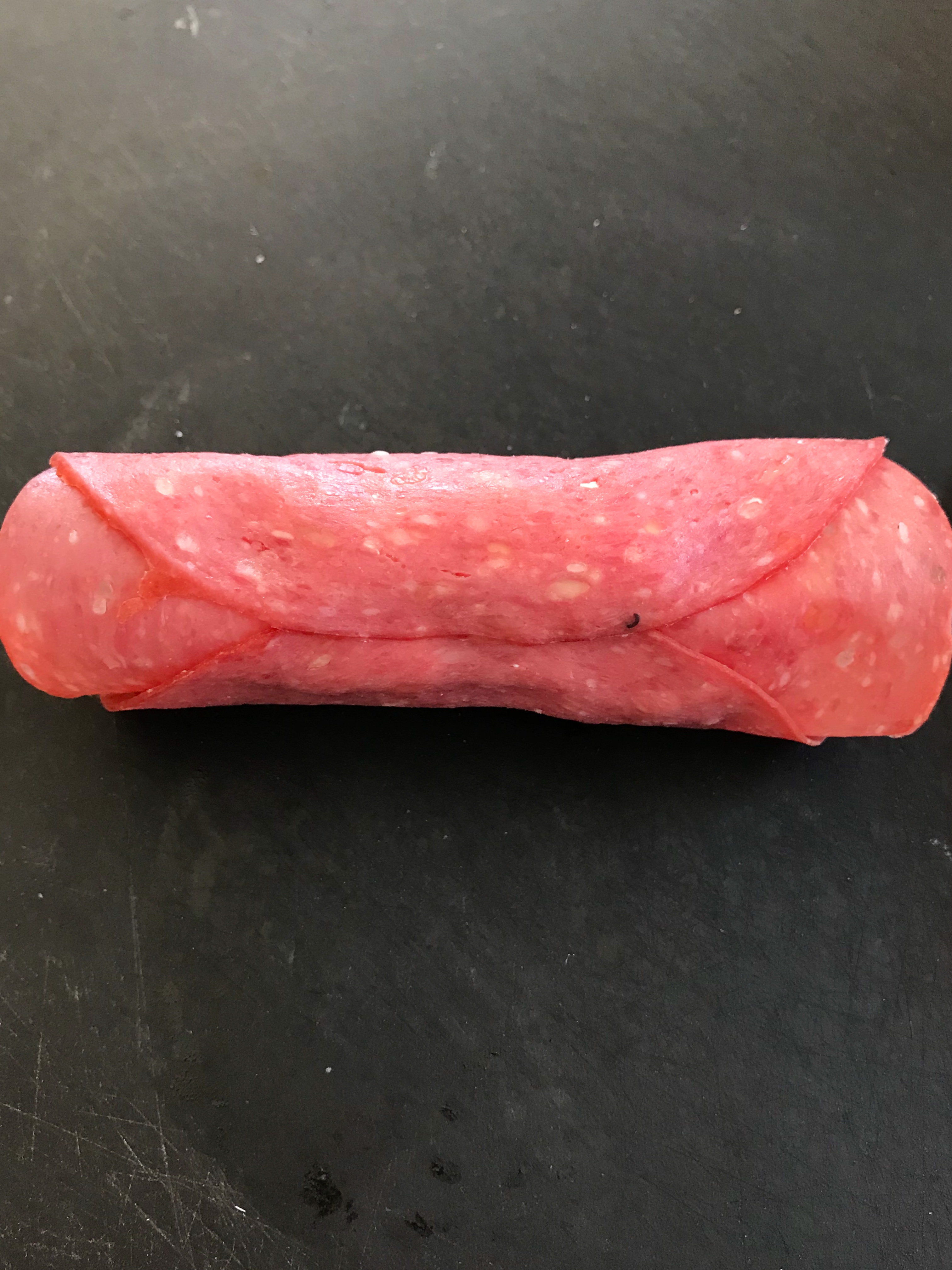 The pickle roll-ups should rest in the refrigerator for about an hour to firm up before cutting. Once ready, I like to remove the ends (these make a nice snack for the cook 😉 ), and slice the remaining roll into 4 pieces.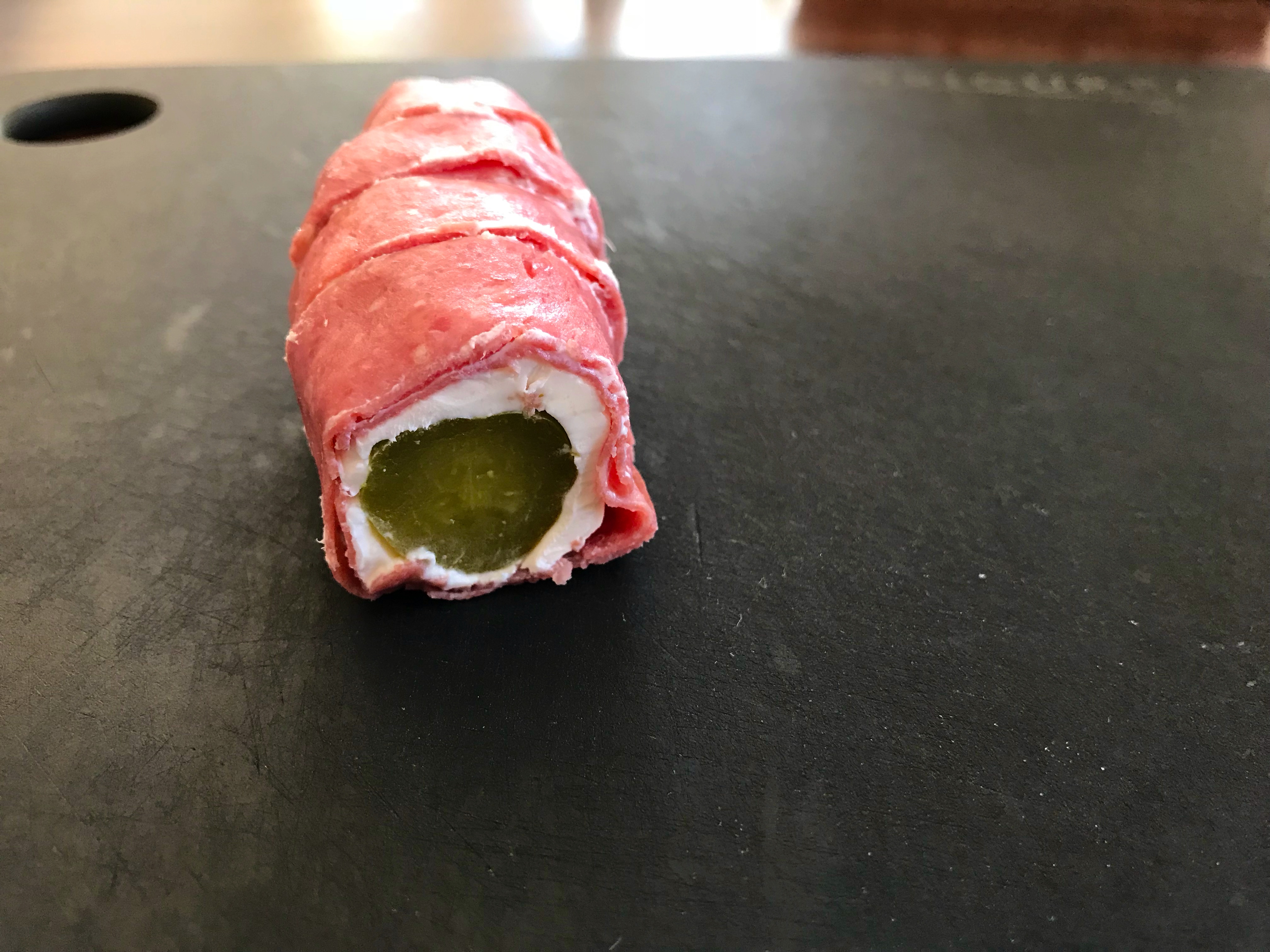 Removing the ends ensures all the slices will lie flat, and makes for a better presentation.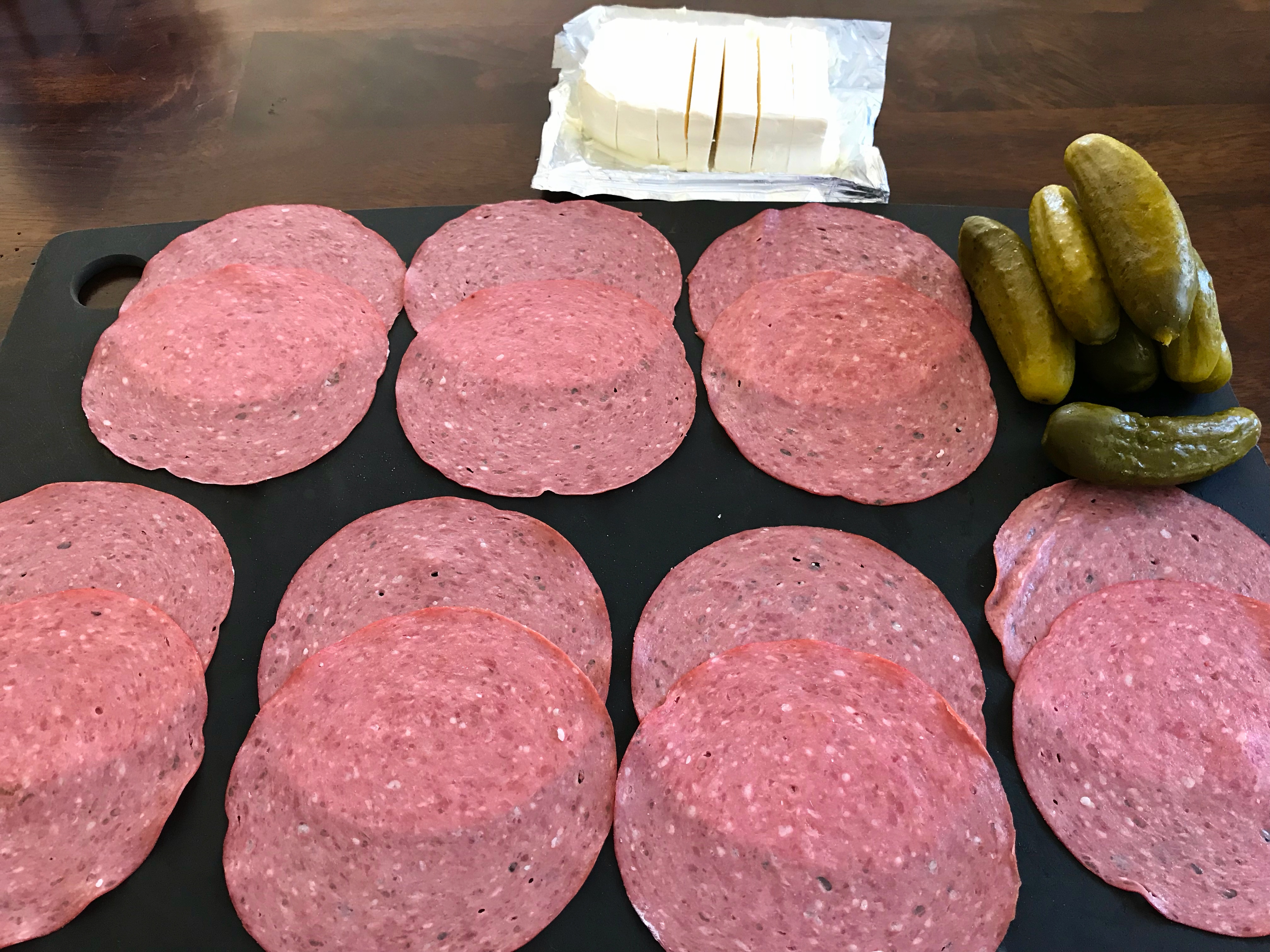 I set up an assembly line for the remaining seven pickles once I was done with the step-by-step photos. Having all the ingredients laid out and ready to go makes this process a breeze!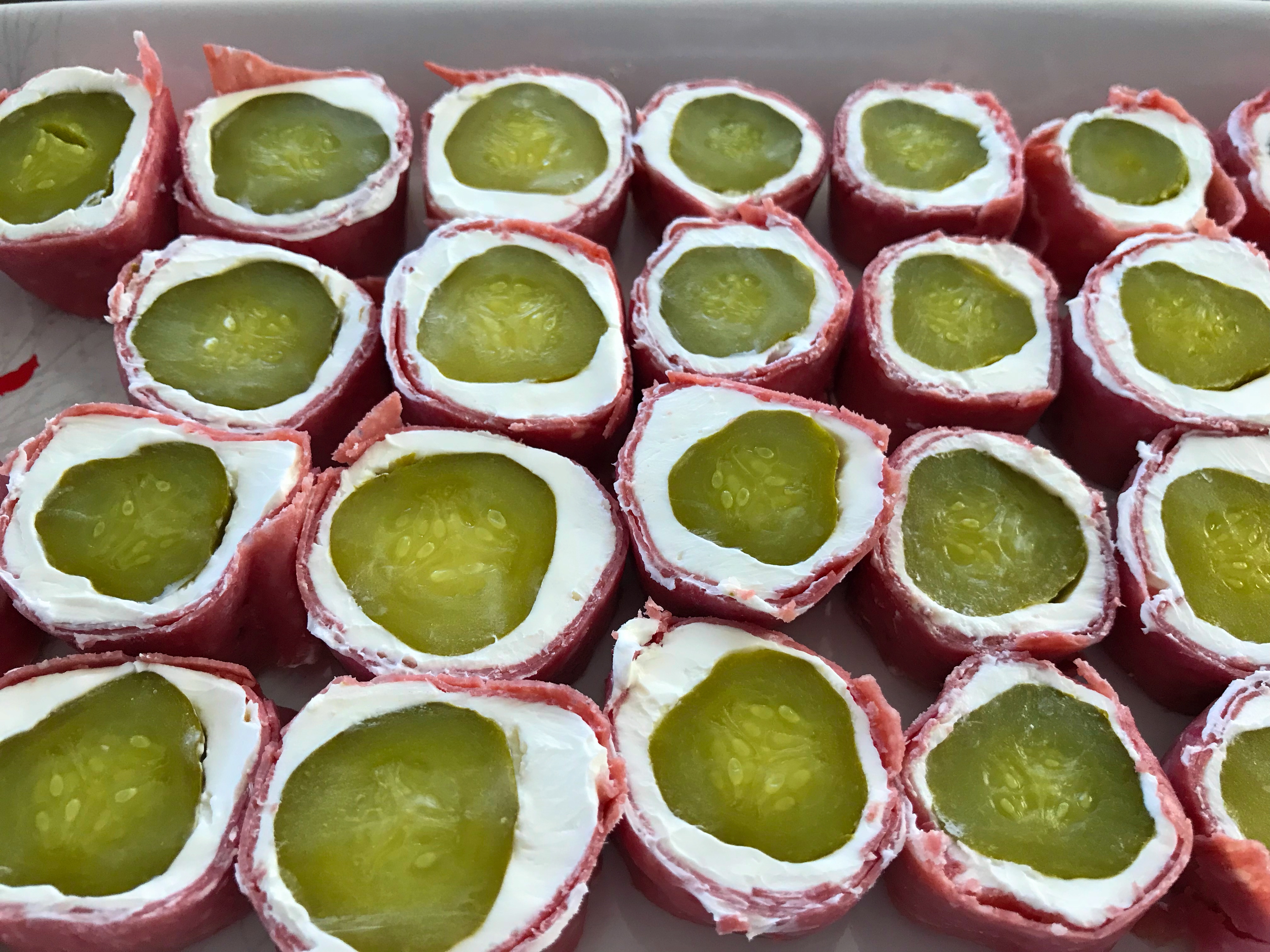 You have to admit, it does have a sushi-esque look to it! Roll some up for your next party, and watch them disappear.

53300 Total Views
7 Views Today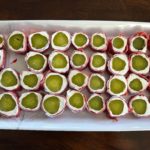 8

dill pickles

8

oz

cream cheese

16

slices

Buddig beef

about two 2-oz packages
Using paper towels, dry off the pickles to remove the pickle juice.

Slice the block of cream cheese in 8 equal 1-oz slices.

Lay out two slices of beef, overlapping them slightly.

Spread one ounce of cream cheese over one pickle, until it is completely coated.

Place the cream cheese covered pickle onto the beef slices, just below the middle of the overlapping slices.

Starting from the bottom, roll the beef up over the pickle.

Repeat the steps above with the remaining 7 pickles.

Refrigerate the pickle roll-ups for at least one hour. After resting, slice off the ends of each roll, then slice the remaining roll into 4 equal pieces.
**Cardinal Rule** I used smaller pickles for these roll-ups.  If you have larger dill pickles, you will need to increase the amount of cream cheese and beef used.
---