Tahini Turmeric Dressing
I have to admit, I have been sitting on a draft of this post for weeks now. I started trying to write something quippy about homemade dressings (because they're awesome), and didn't get past the first paragraph. If I'm being honest with myself, it's because it can be difficult to be witty when it comes to salad dressing – even this one, which is SOOO good I could eat it with a spoon!
That being said I know I must forge on, because you deserve to know how to make this tahini turmeric dressing in order to round out your baked lentil fritter bowls!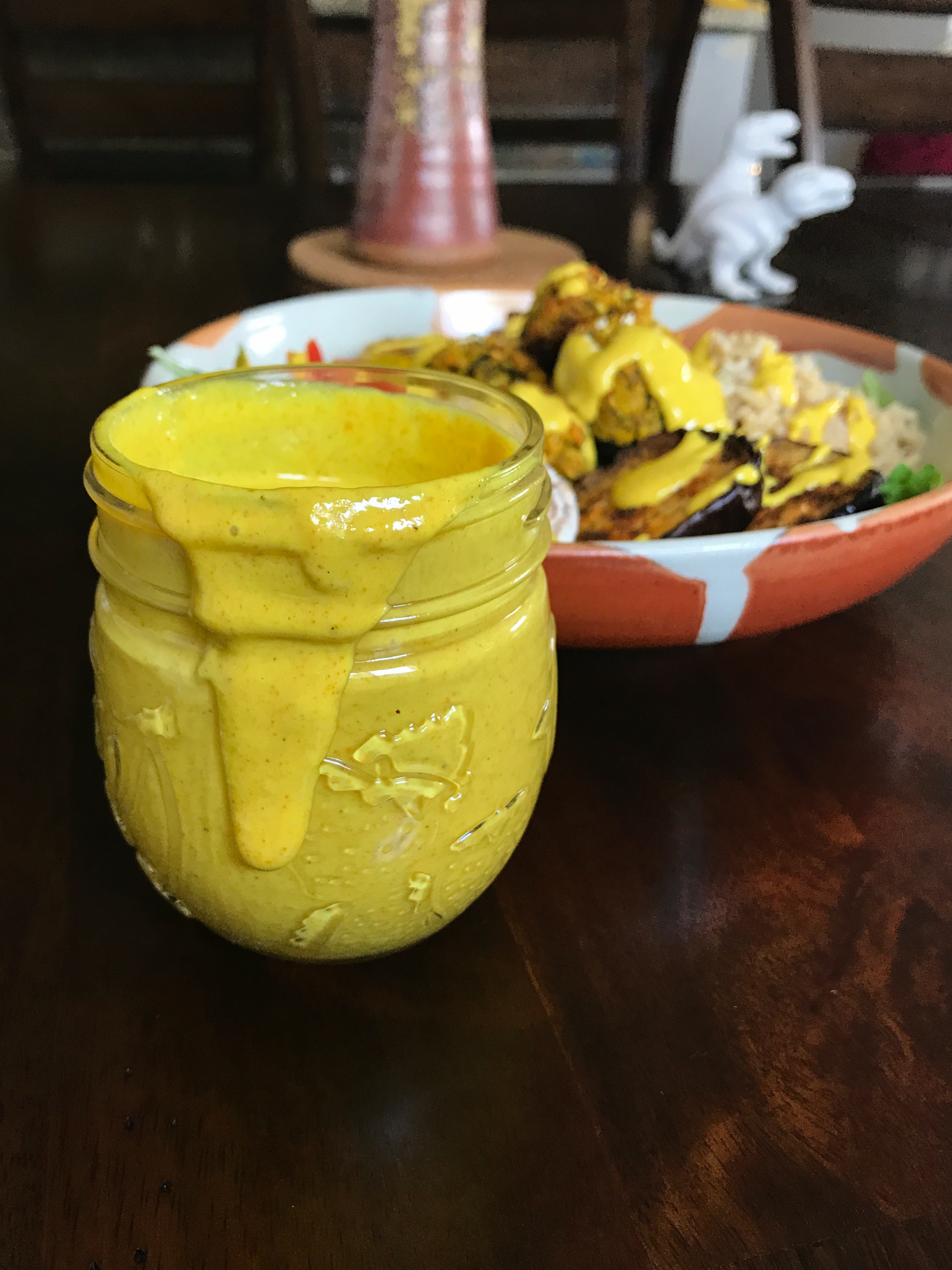 I stumbled upon a version of this recipe this summer when I was doing a challenge with the gym at my work, and have been in love with it ever since. It is so much easier to eat healthy when you prepare food that is full of flavor and brightly colored like this dressing. I'll admit, it does look like yellow mustard; but don't worry, it doesn't taste like it! If you haven't used tahini before, it is a sesame seed paste, with a consistency similar to peanut butter. It has a slightly nutty taste, and is typically used in hummus.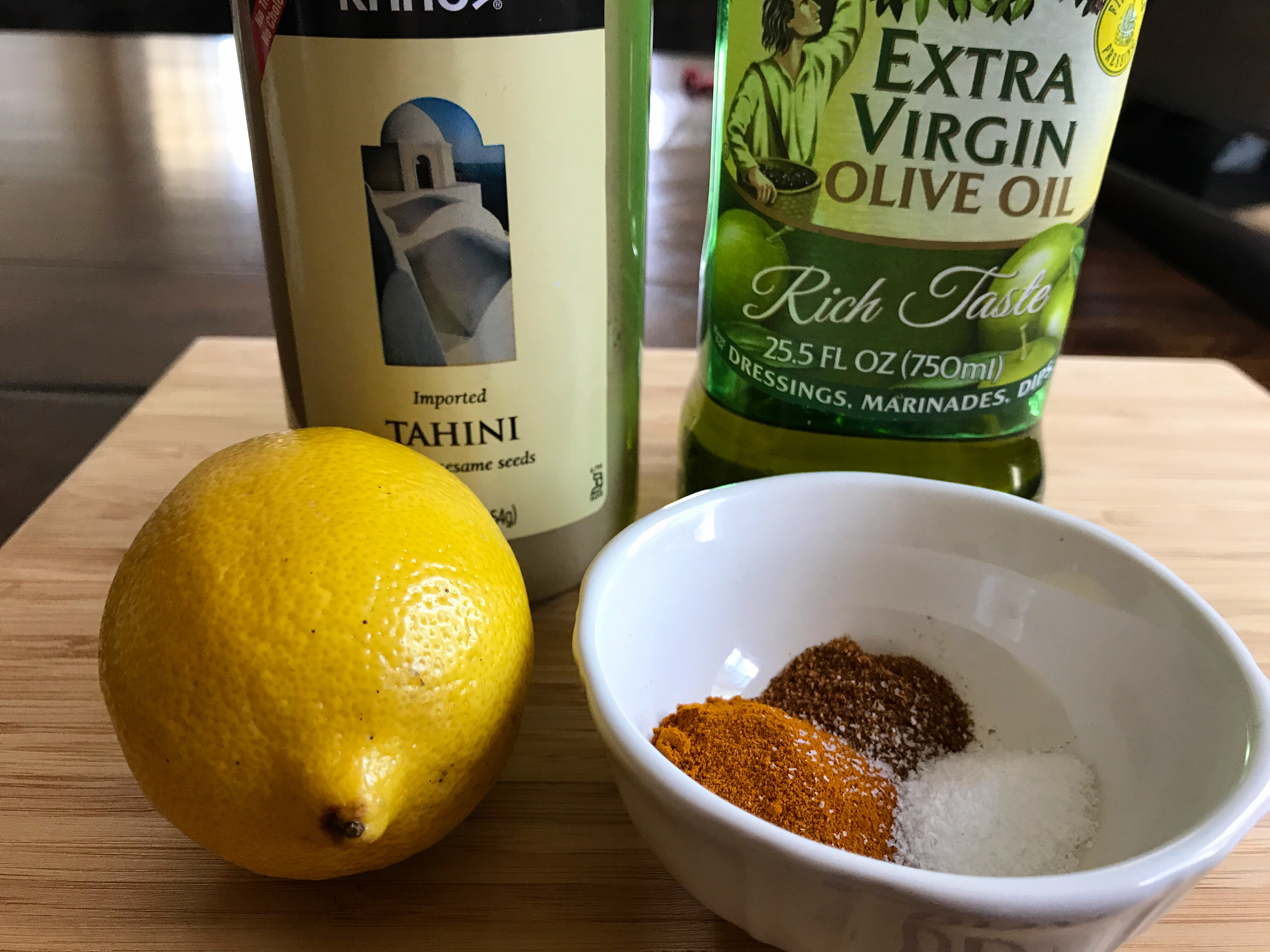 Like most salad dressings, this one is very easy to make. There are only 6 ingredients (7 including water), and no special equipment is needed to make it! You simply combine tahini, olive oil, lemon juice, turmeric, cayenne pepper, and salt. Mix those together in a bowl, and add a tablespoon of water at a time until it reaches the desired consistency (about 1/4 cup).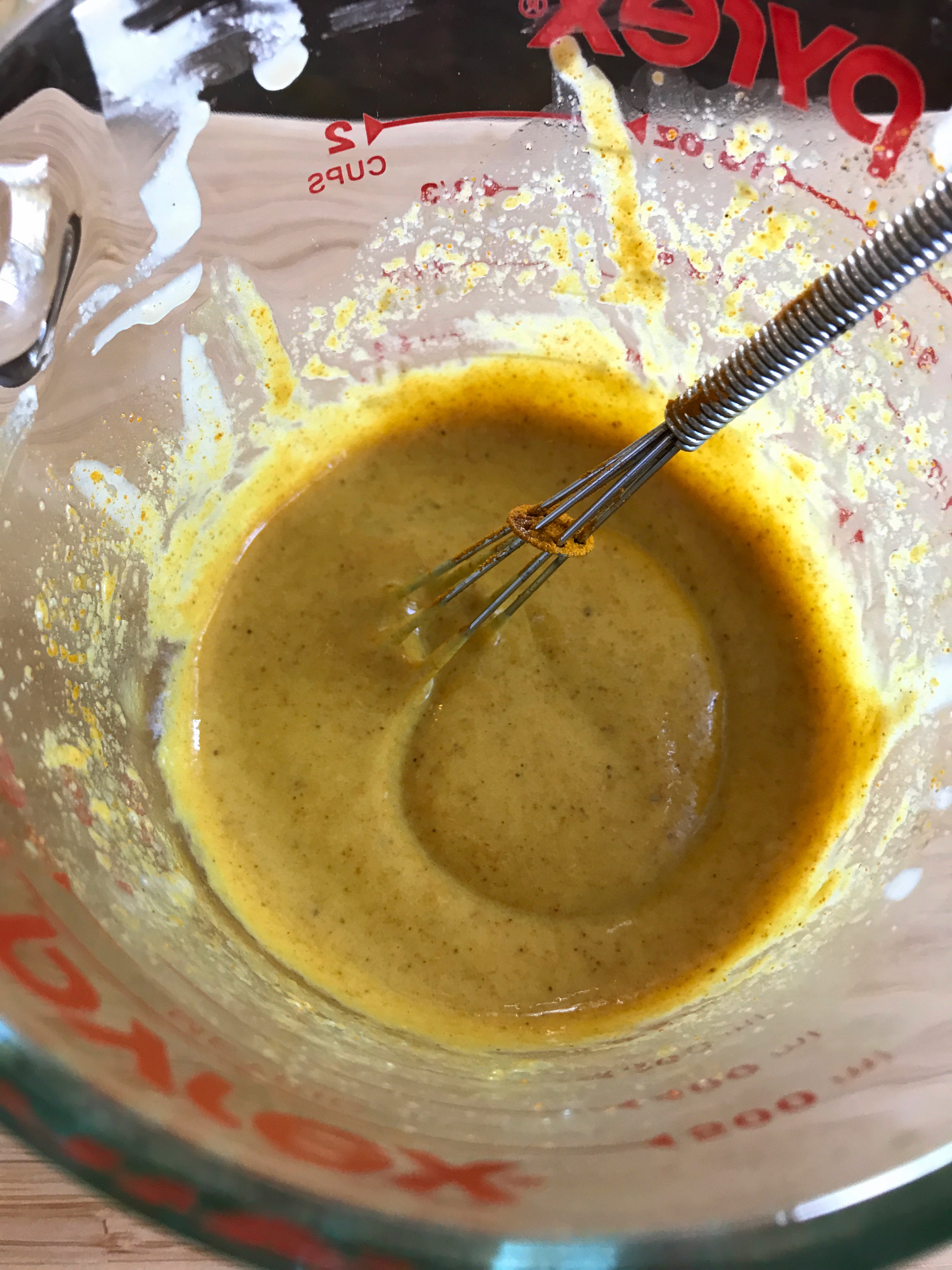 The yellow color from the turmeric will intensify over the first hour or so after making the dressing. It will also thicken in the refrigerator, so you might need to add more water as time goes by.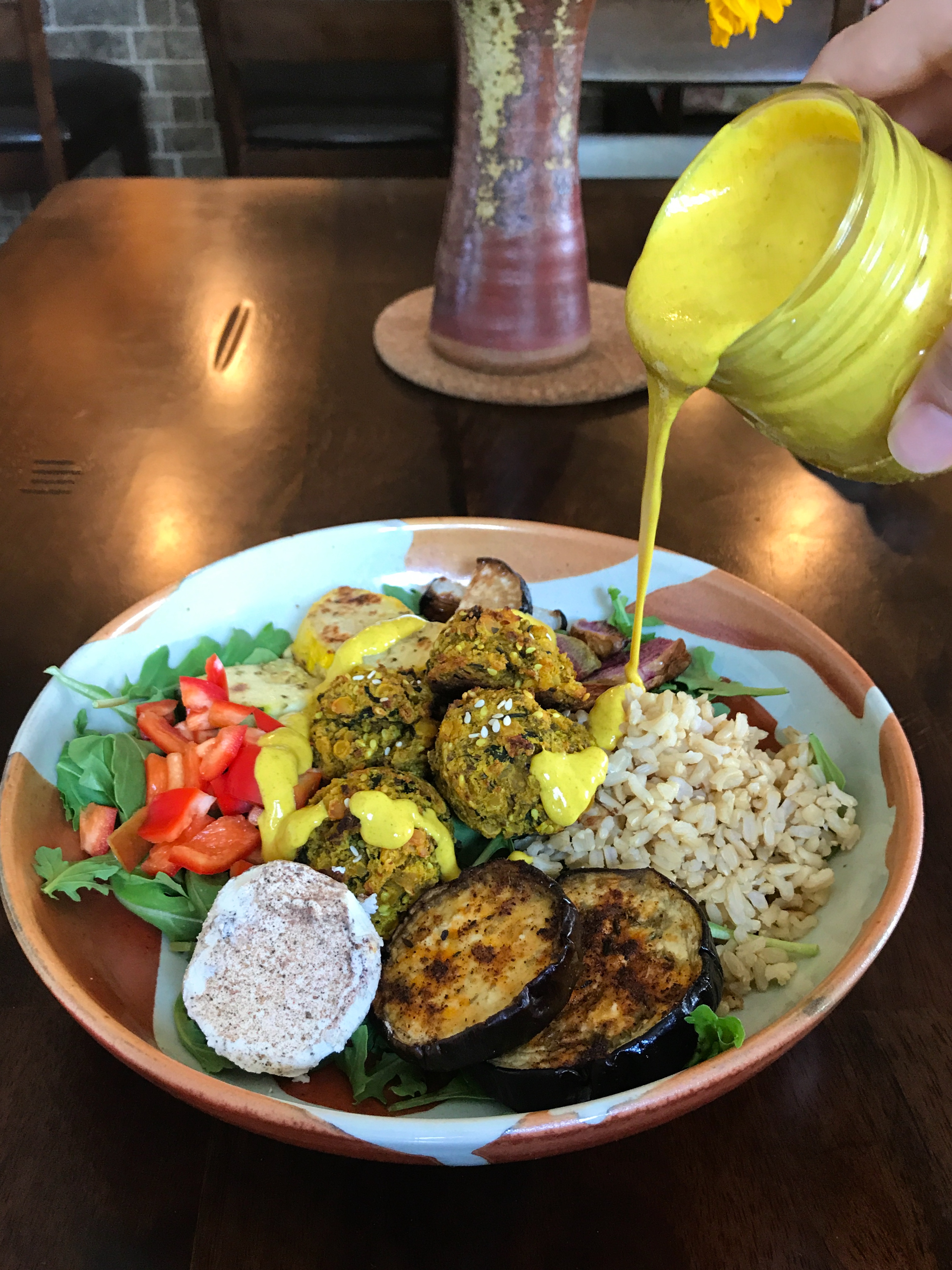 This dressing has a nice bright flavor from the lemon juice, and a slightly nutty undertone from the tahini. It is the perfect accompaniment to the turmeric lentil fritters, could be used as a dip for raw veggies, and is also delicious with salmon or chicken and roasted vegetables (like my seasoned roasted eggplant). I suggest piling all of the above into a bowl and enjoying it that way!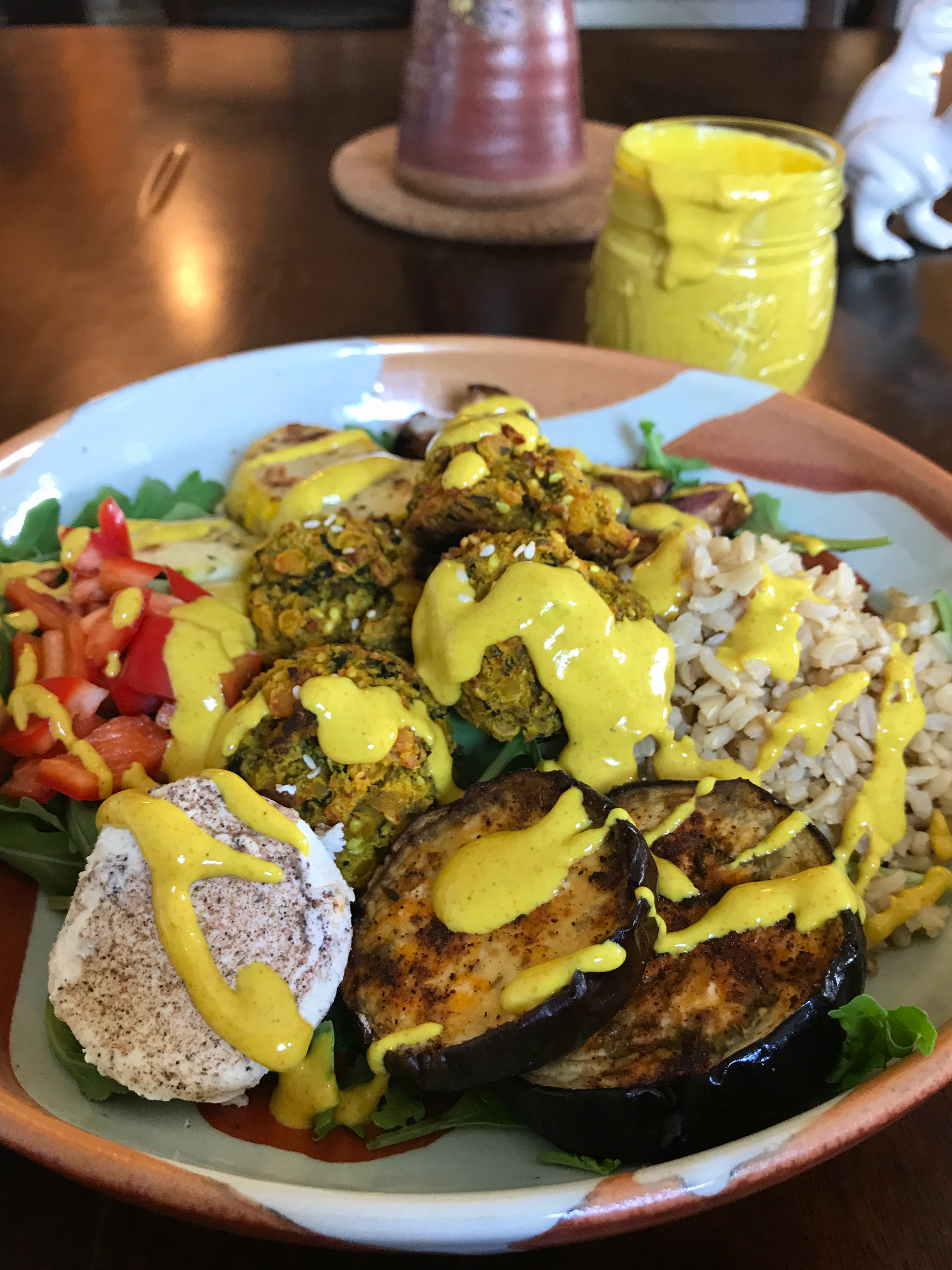 As winter approaches and the days get shorter, make this tahini turmeric dressing and bring some sunshine back into your life!

6275 Total Views
2 Views Today
1/4

cup

tahini

2

tbsp

olive oil

1/4

tsp

cayenne pepper

1

tsp

turmeric

1/4

cup

lemon juice

water

about 1/4, as needed to thin dressing
Combine tahini, olive oil, cayenne pepper, turmeric, and lemon juice in a bowl. Stir until ingredients are well mixed.

Add water, one tablespoon at a time, until dressing reaches the desired consistency.
**Cardinal Rule**  Will keep in the fridge for about 5 days, but will thicken over time.  Add more water or lemon juice to loosen it up when you are ready to use it.
Recipe source: Bon Appetit
---