Death by Chocolate
I'm not quite sure how it happened, or why, but there was one year in high school when I made Death by Chocolate so many times I lost count. Don't get me wrong, it is incredibly delicious; but after making it repeatedly, it kind of lost its allure. In essence, death by chocolate is a trifle, with layers of brownies, chocolate mousse, cool whip, pecans and toffee pieces.
I was tasked with making a dessert for Mother's Day this year, and didn't have much time to decide what that was going to be. I knew I wanted something that looked impressive, but was really simple to put together; and that is exactly what this is! It has now been over a decade since I last made death by chocolate, but I have to say making it now was just like riding a bike. The recipe utilizes easy to prepare foods: a boxed brownie mix, and instant chocolate mousse make this a breeze to put together.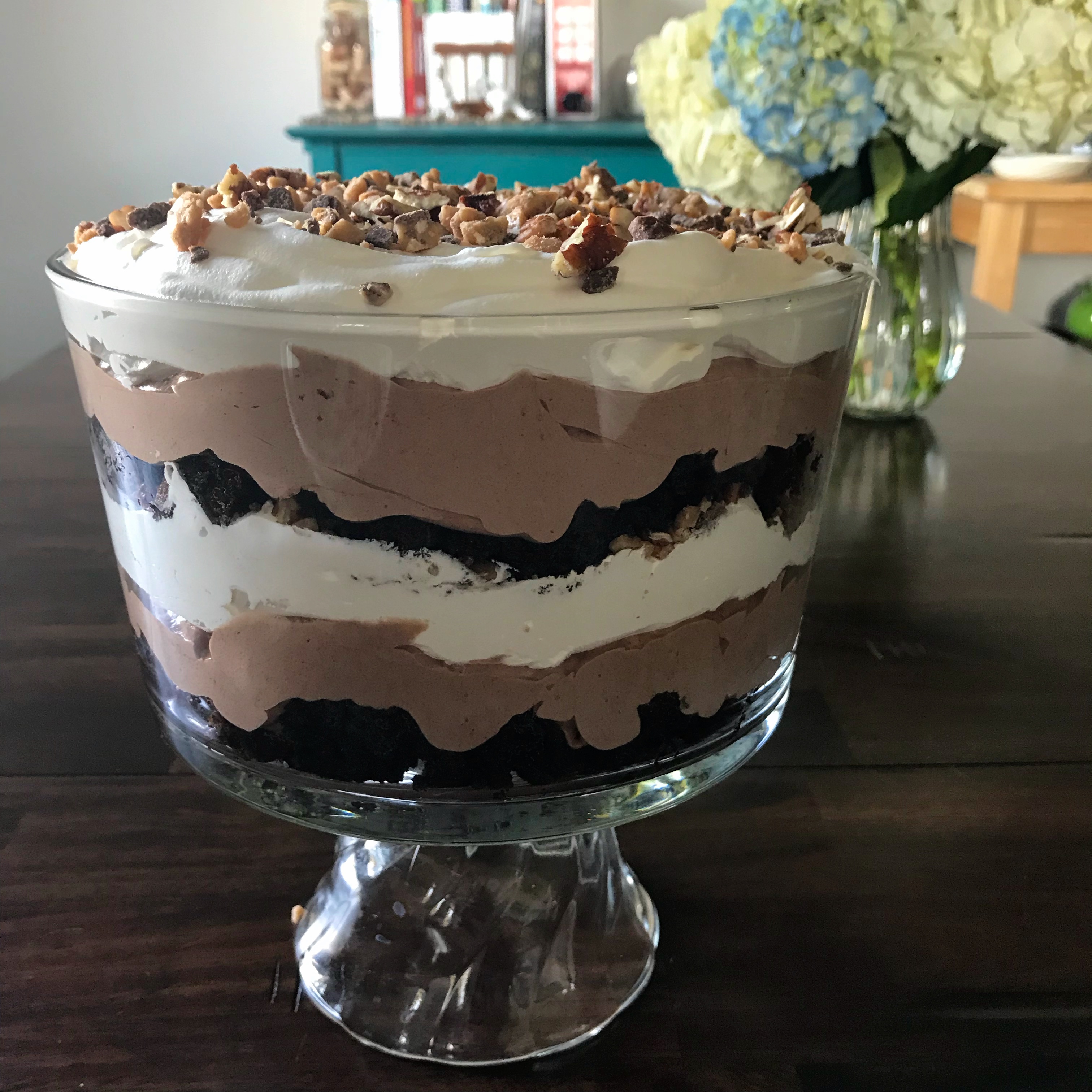 I started preparing the night before by baking a 9×13 pan of brownies according to the directions on the package, and then let that cool overnight.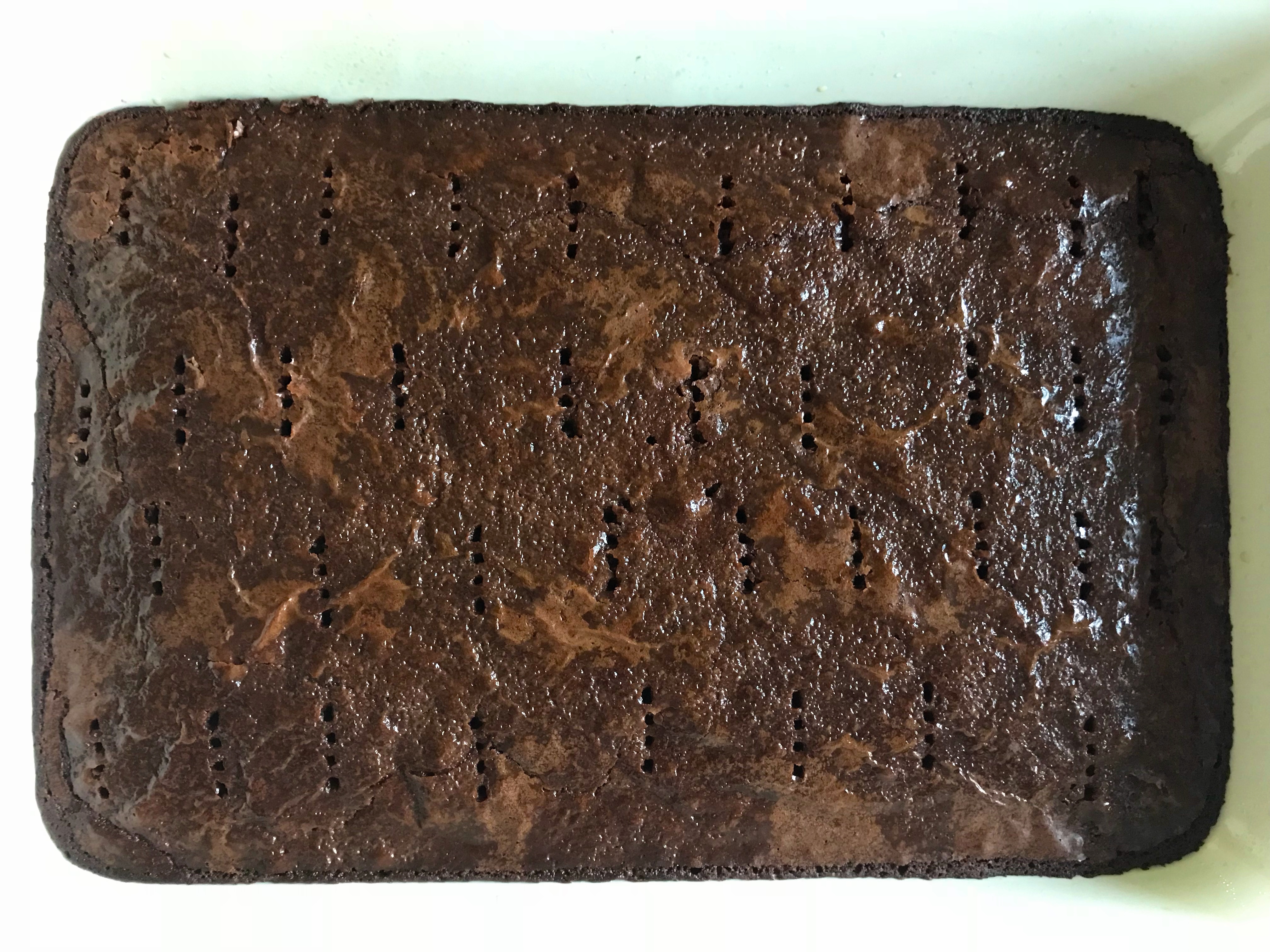 The next morning, I poked holes all over the brownies with a fork, and then poured 1/4 cup of hot coffee over the whole thing. You can't actually taste the coffee in the finished dish, but it makes the brownies taste even more chocolatey and gives them a fudgey consistency.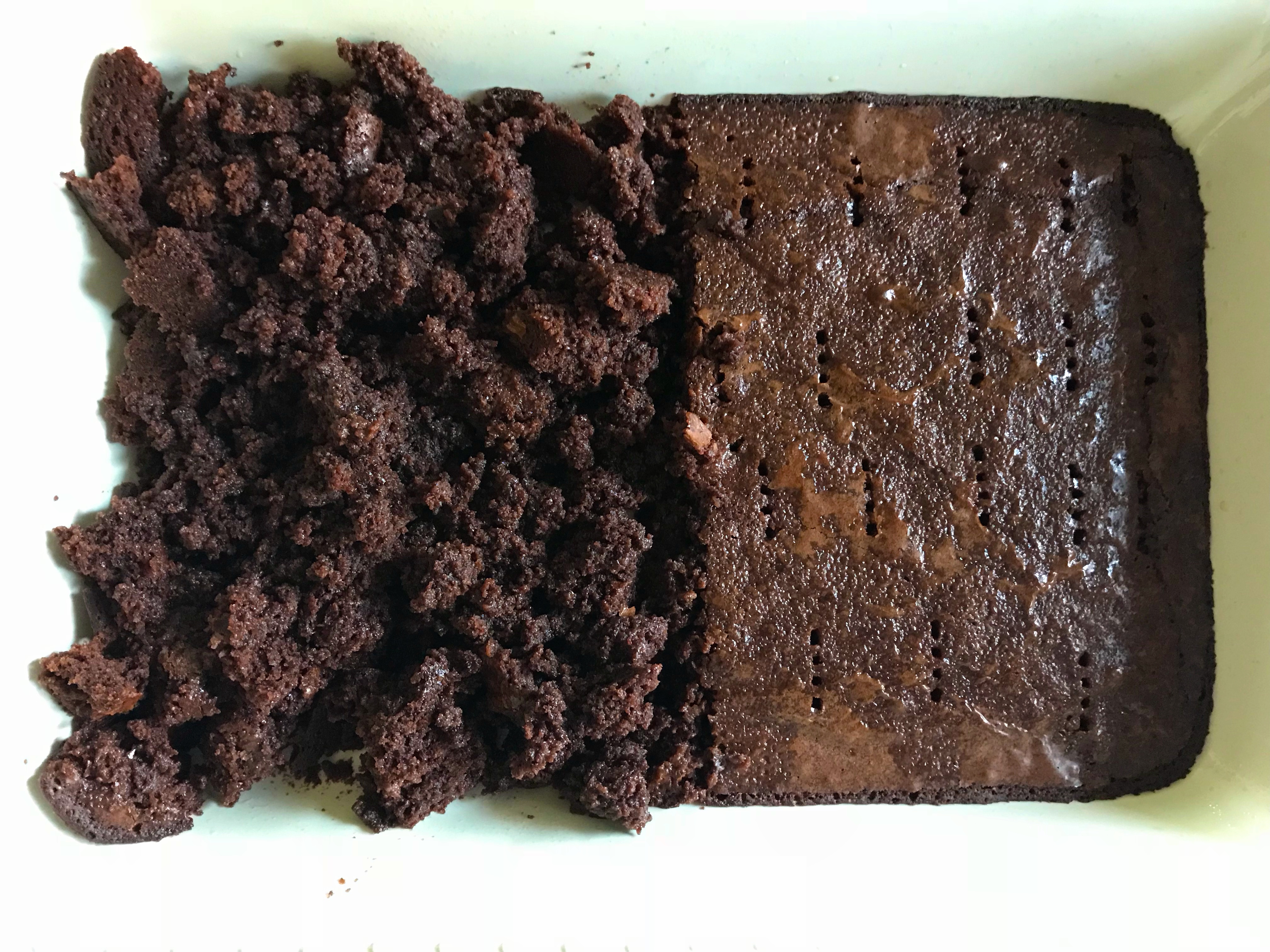 I then crumbled the brownies in the pan, and set them aside until I was ready to assemble the dish.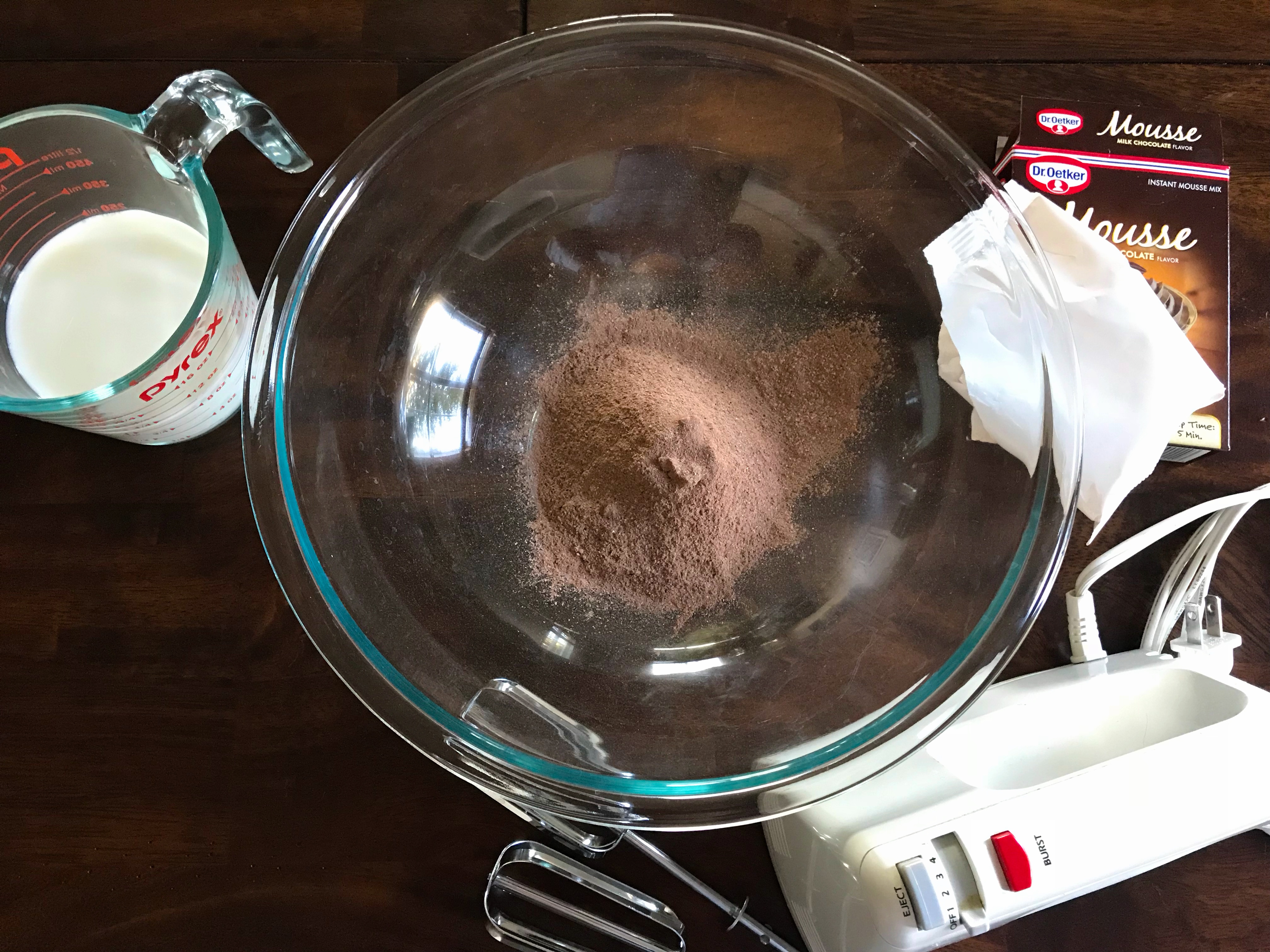 Next on the docket was the chocolate mousse. I used an instant mousse mix, similar to instant pudding. In total you'll need two boxes of the mix, one for each layer in the trifle. The mix I used called for a cup of milk per package, which you add to the mix and then beat for 5 minutes. The end result is a light, chocolate mousse. I prefer to make one package of mousse at a time, that way I can ensure there are equal amounts in each layer.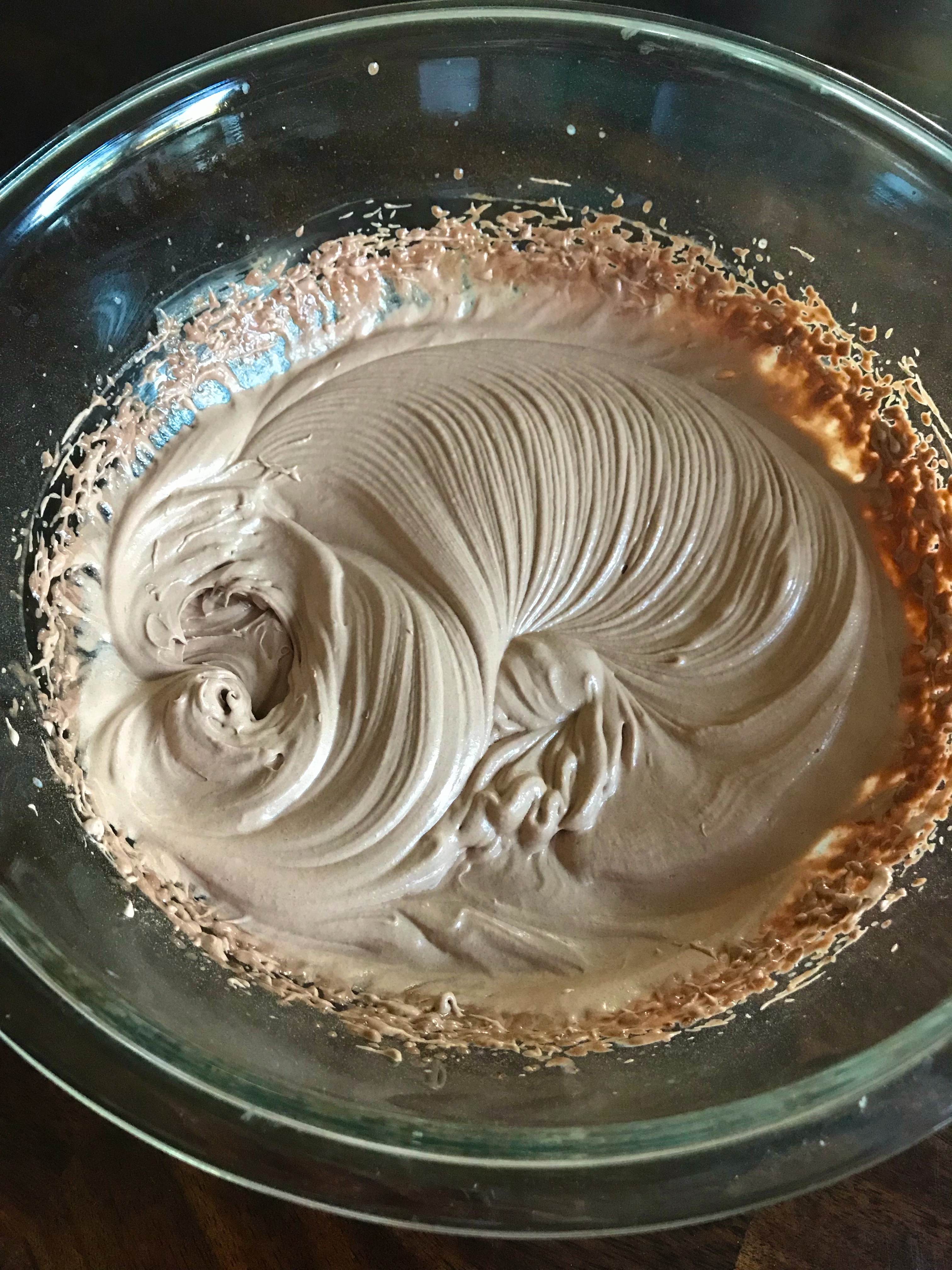 The last bit of prep work needed is to chop some pecans and chocolate covered toffee bars. You'll use about 1/2 cup of each.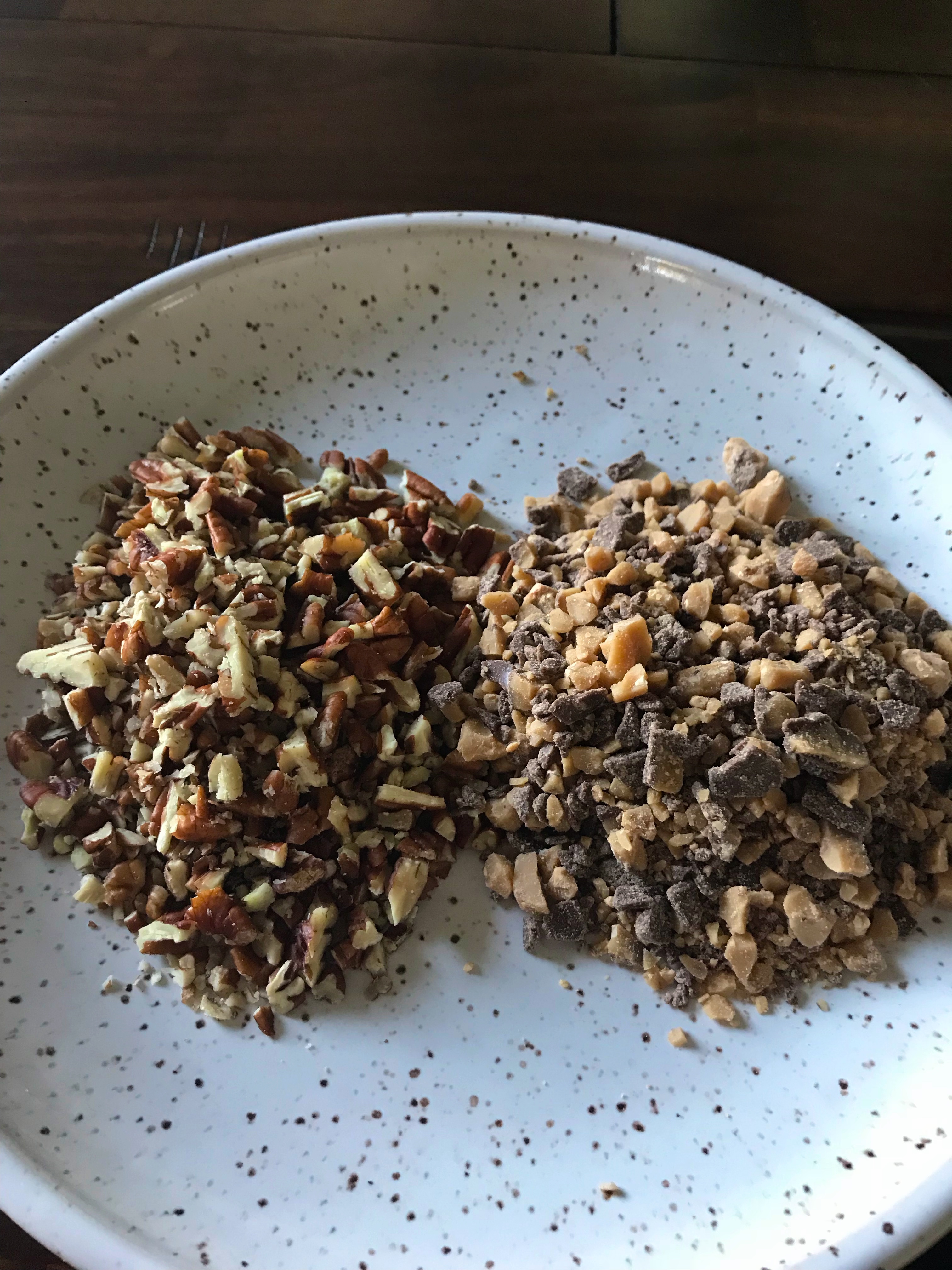 Once that is done, it is time to assemble!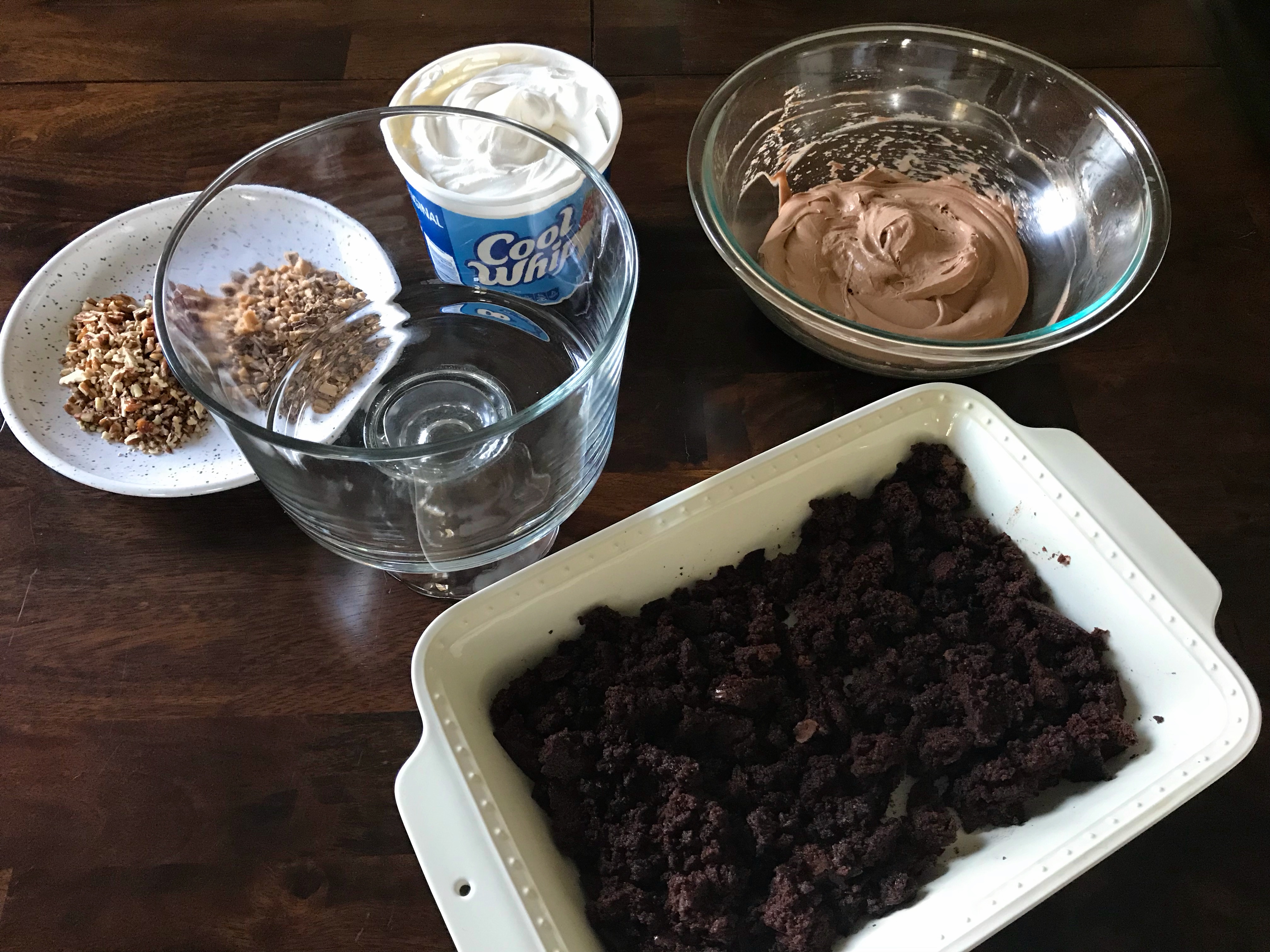 You need a trifle bowl to layer everything in, starting with the brownies.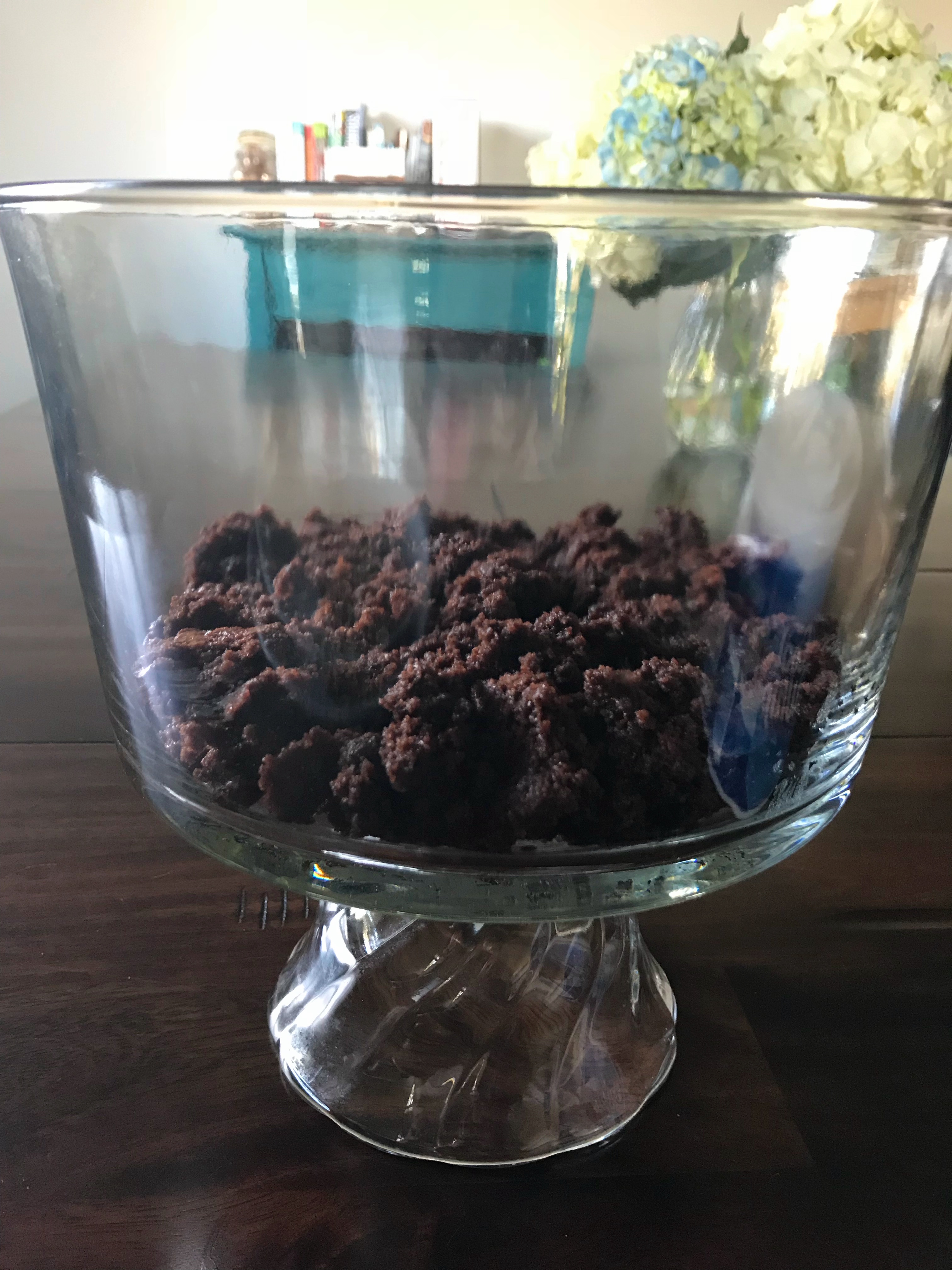 The chocolate mousse is then spread on top of the brownies.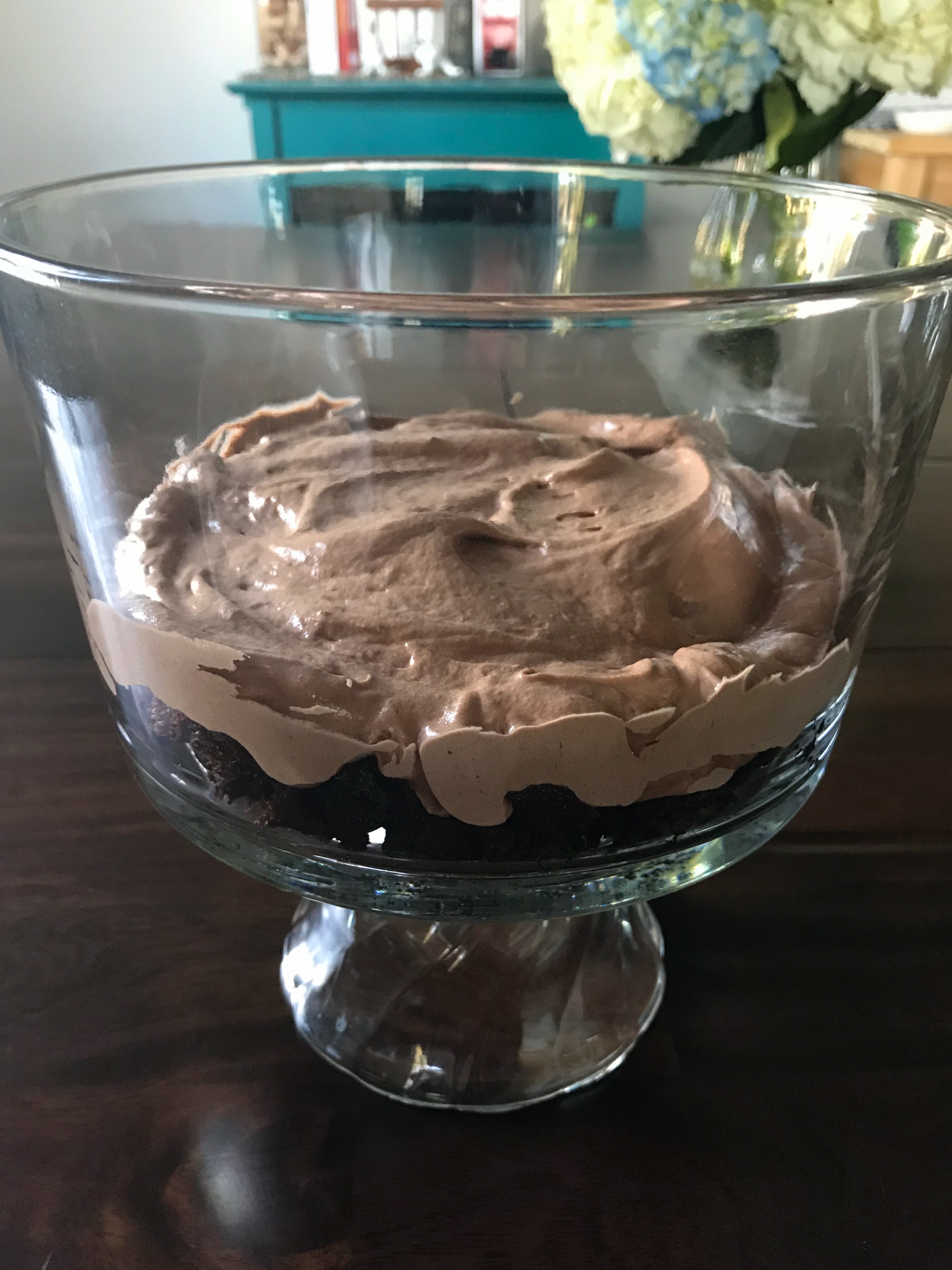 Then carefully layer in about 8oz of cool whip.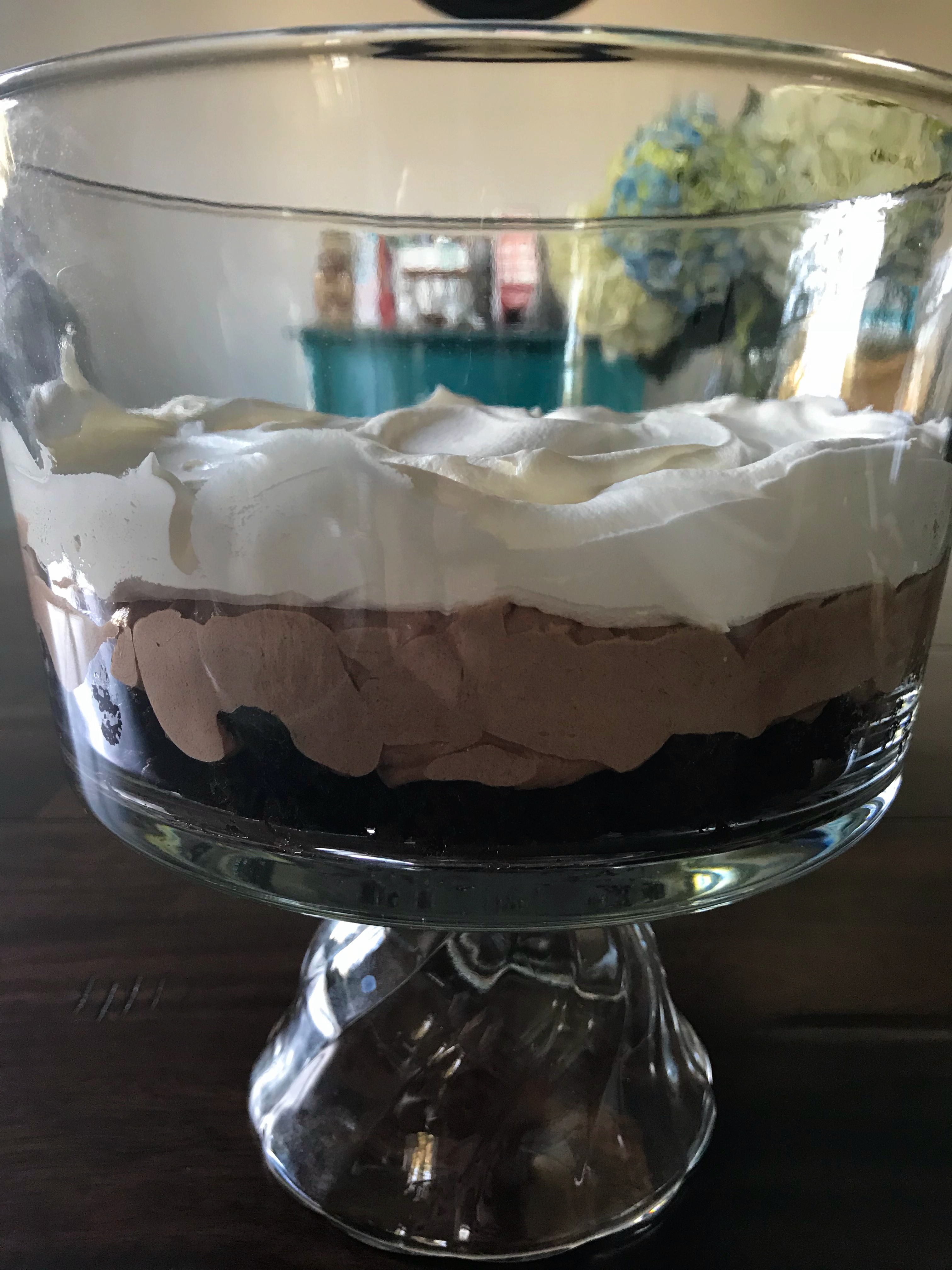 Sprinkle generously with half of the chopped pecans and toffee pieces.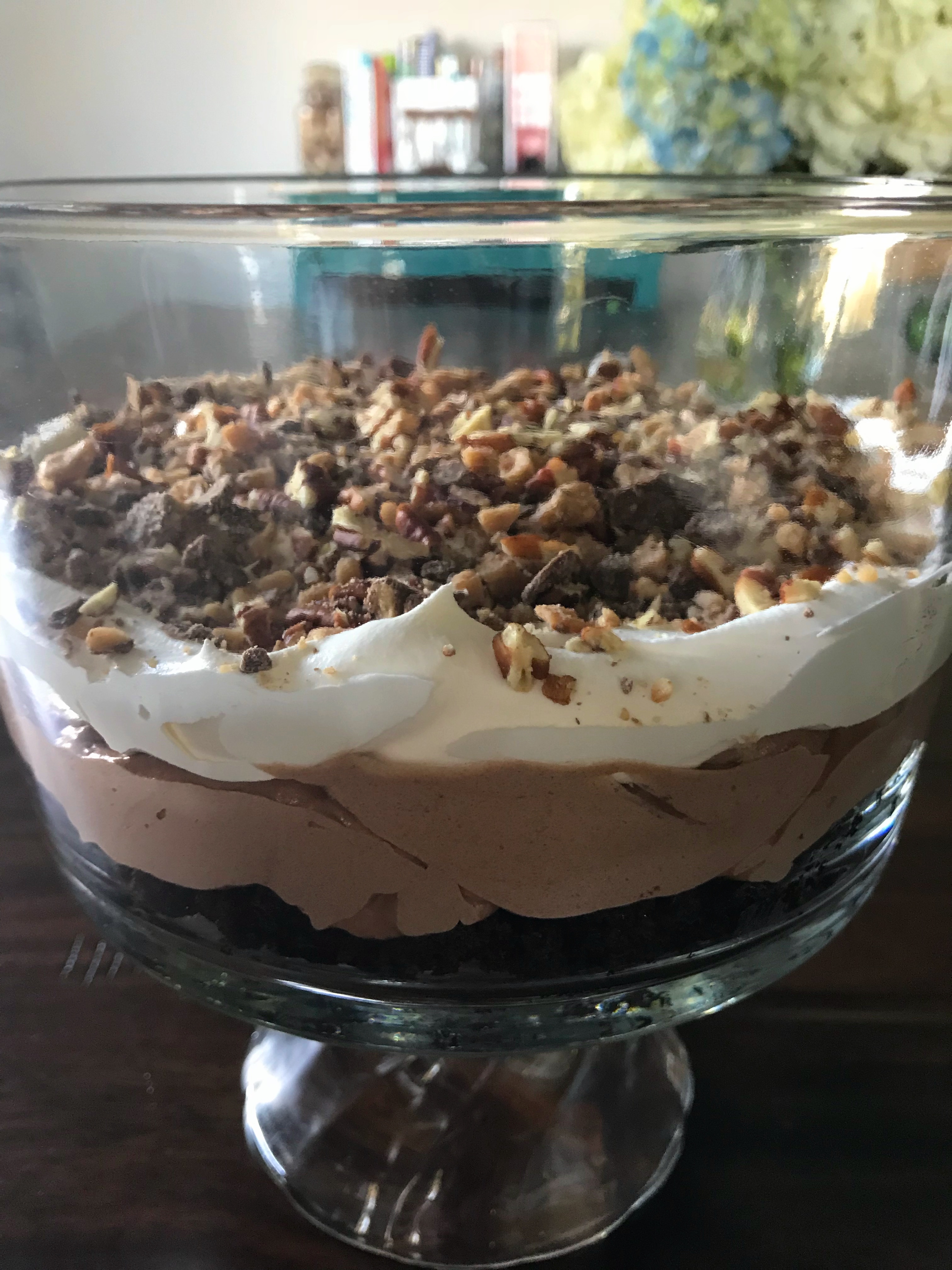 And then repeat each layer (mixing up the second box of mousse as well).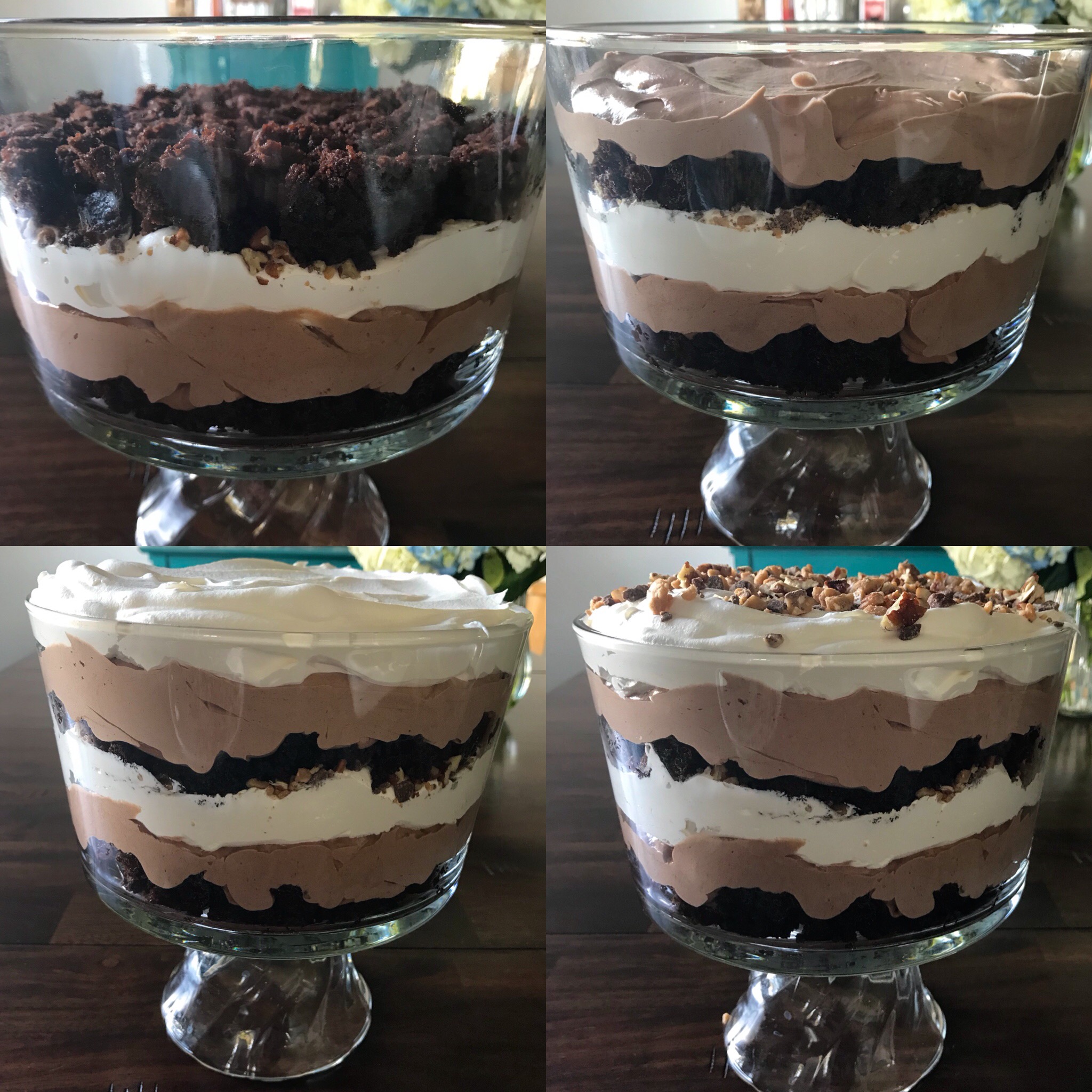 Once it is all assembled, you'll want to chill it in the refrigerator for 2-3 hours. This will allow it to set and the flavors will meld together. It can be hard to wait to devour it, by your taste buds will definitely be rewarded if you do!
40448 Total Views
14 Views Today
1

package

brownie mix

prepared according to instructions for 9x13 pan

1/4

cup

brewed coffee

2

packages

chocolate mousse mix

prepared according to instructions

16

oz

cool whip

thawed in fridge overnight

1/2

cup

chopped pecans

1/2

cup

chopped toffee pieces

Milk, eggs, oil, etc. as needed for brownies and mousse
Prepare brownie mix according to package instructions, and bake until a toothpick inserted into to the center comes out clean. Allow to brownies to cool completely.

Once cooled, pierce the brownies all over with a fork, then pour 1/4 cup of brewed coffee over the top of the brownies.

Crumble brownies in the pan, and then layer half of the crumbled brownies in the bottom of the trifle bowl.

Prepare one of the chocolate mousse mixes according to the instructions on the package.

Spread chocolate mousse on top of the brownie layer.

Gently layer 8oz of cool whip on top of the mousse.

Sprinkle half of the chopped pecans and toffee pieces over the cool whip.

Repeat all layers, then cover with plastic wrap and let rest in the refrigerator for 2-3 hours.

Serve cold. The trifle is best if eaten within 2-3 days.
---