Raspberry-Chipotle Cream Cheese Dip
Tomorrow is the official first day of summer; and if your home is anything like mine, you'll want to avoid using your oven as much as possible!  I've said it before, and I'll say it again, it is like living on the equator when I use my oven in the summer.  I live in an older building, and the air conditioner leaves much to be desired; so I LOVE when I can make recipes that don't require any heat at all!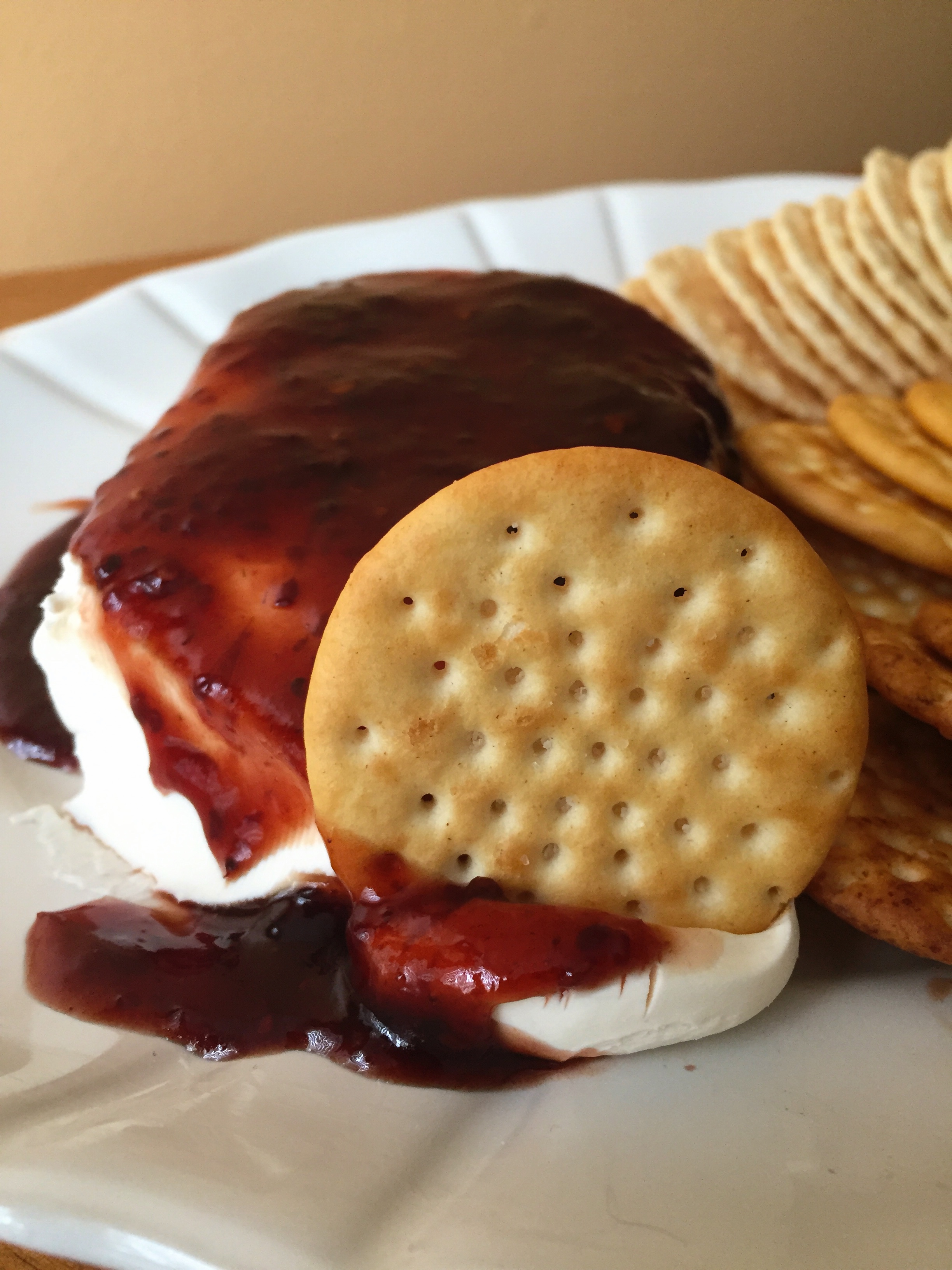 I think I might have mentioned before that I am a fan of cream cheese, so it's no doubt I enjoyed this dip.  There is something so satisfying about dipping a cracker into this cream-cheesy-spicy-raspberry dip that I can't get enough of!  You get a great combination of flavor profiles with it: a slight tang from the cream cheese, sweetness from the preserves, and heat from the chipotle sauce.  Also, this is one of the EASIEST recipes you will ever make!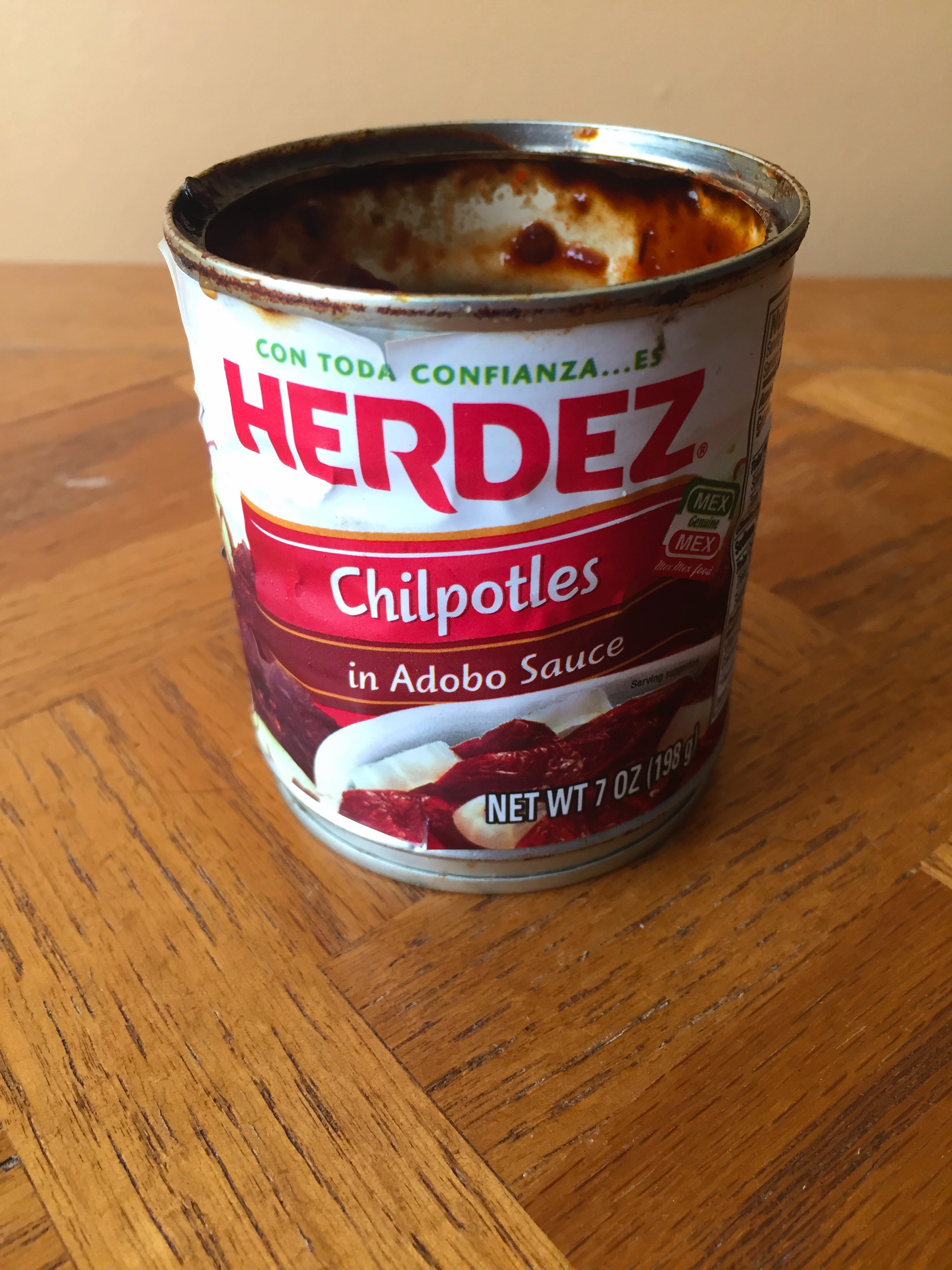 There are only 3, count 'em 3, ingredients: cream cheese, raspberry preserves, and chipotles in adobo sauce.  I didn't actually use the chipotle peppers (in case you aren't aware, chipotle peppers are smoked jalapeno peppers).  Instead I just used the sauce the peppers come in, adobo sauce.  It is a tomato sauce that has a slight tang from vinegar, heat from peppers, and a smokiness from the chipotle peppers.  *There is no affiliation with the brand mentioned above (this blog is no where near popular enough to have sponsors…), that was just the brand I picked during my last trip to the store.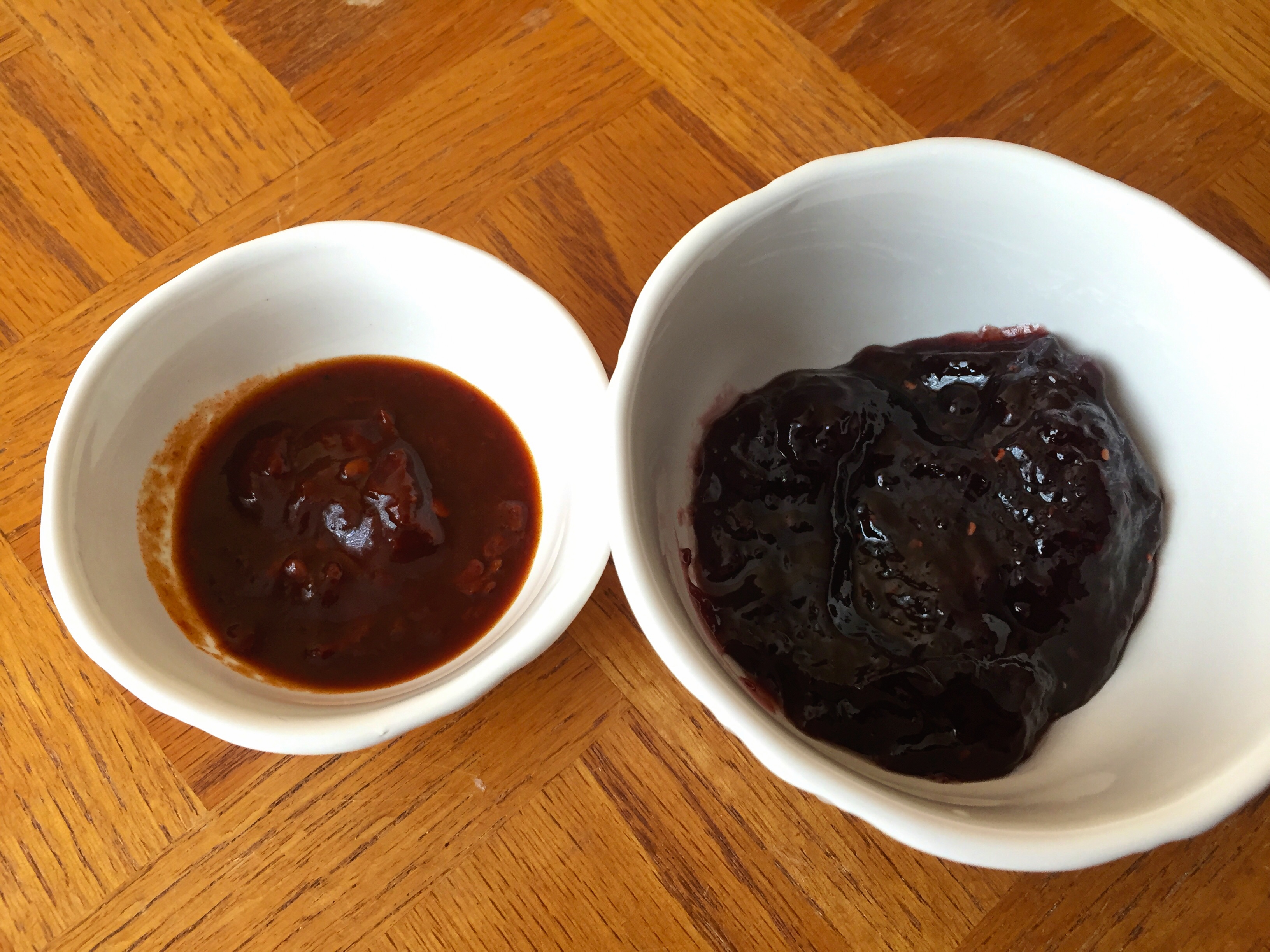 I used about a tablespoon of adobo sauce for this dip (a few small chunks of chipotle made it in as well, which is just fine), and mixed it with raspberry preserves.  I picked preserves with the seeds still in it, but you can certainly use seedless if that's what you prefer (I'm sure my mom would rather have seedless, and that's A-OK).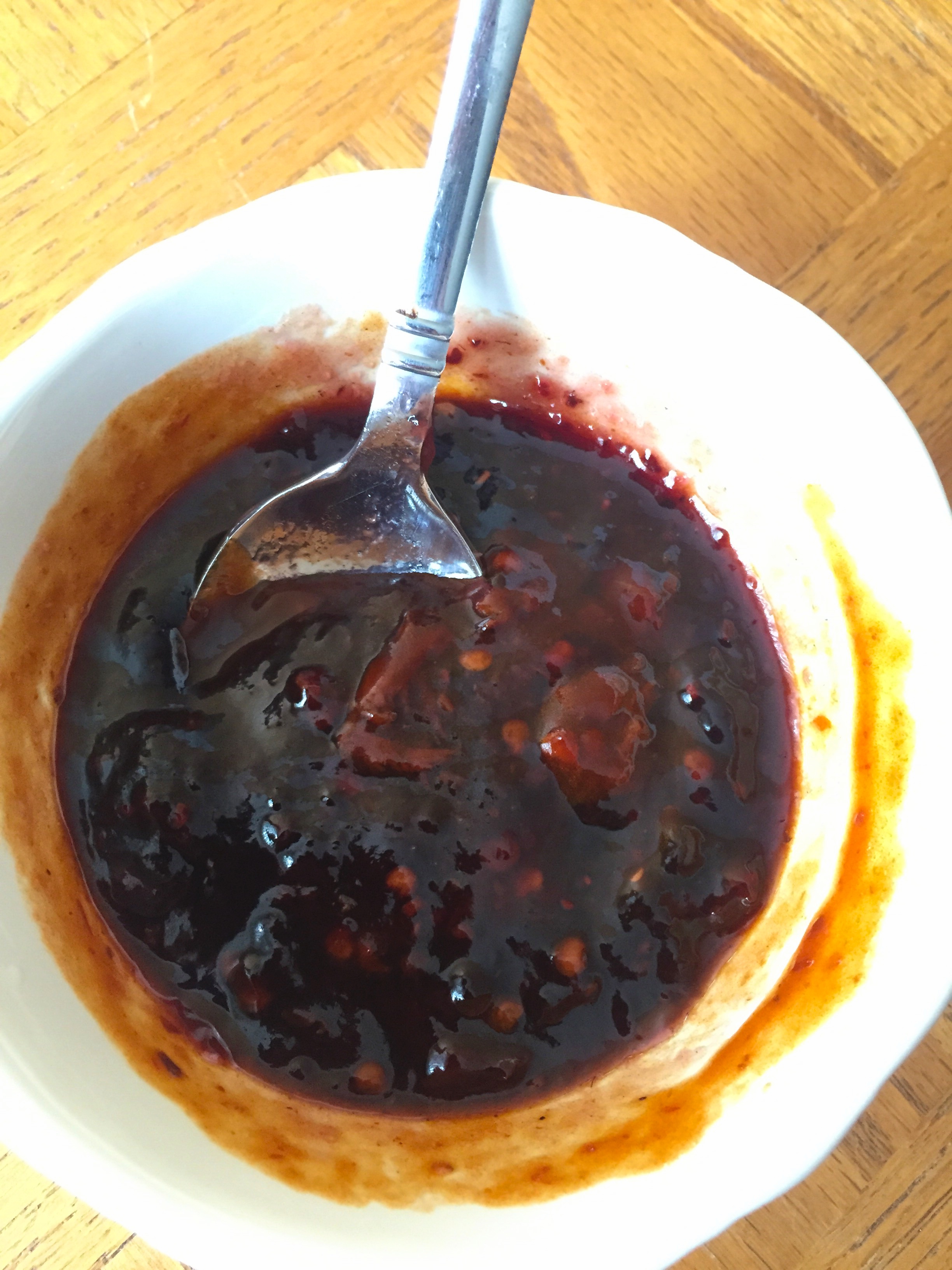 Stir the two ingredients together, and taste to make sure the heat level is to your liking.  If you want a little more kick to your dip, feel free to add more adobo sauce.  After it's mixed together, all that is left is to pour it over a block of cream cheese.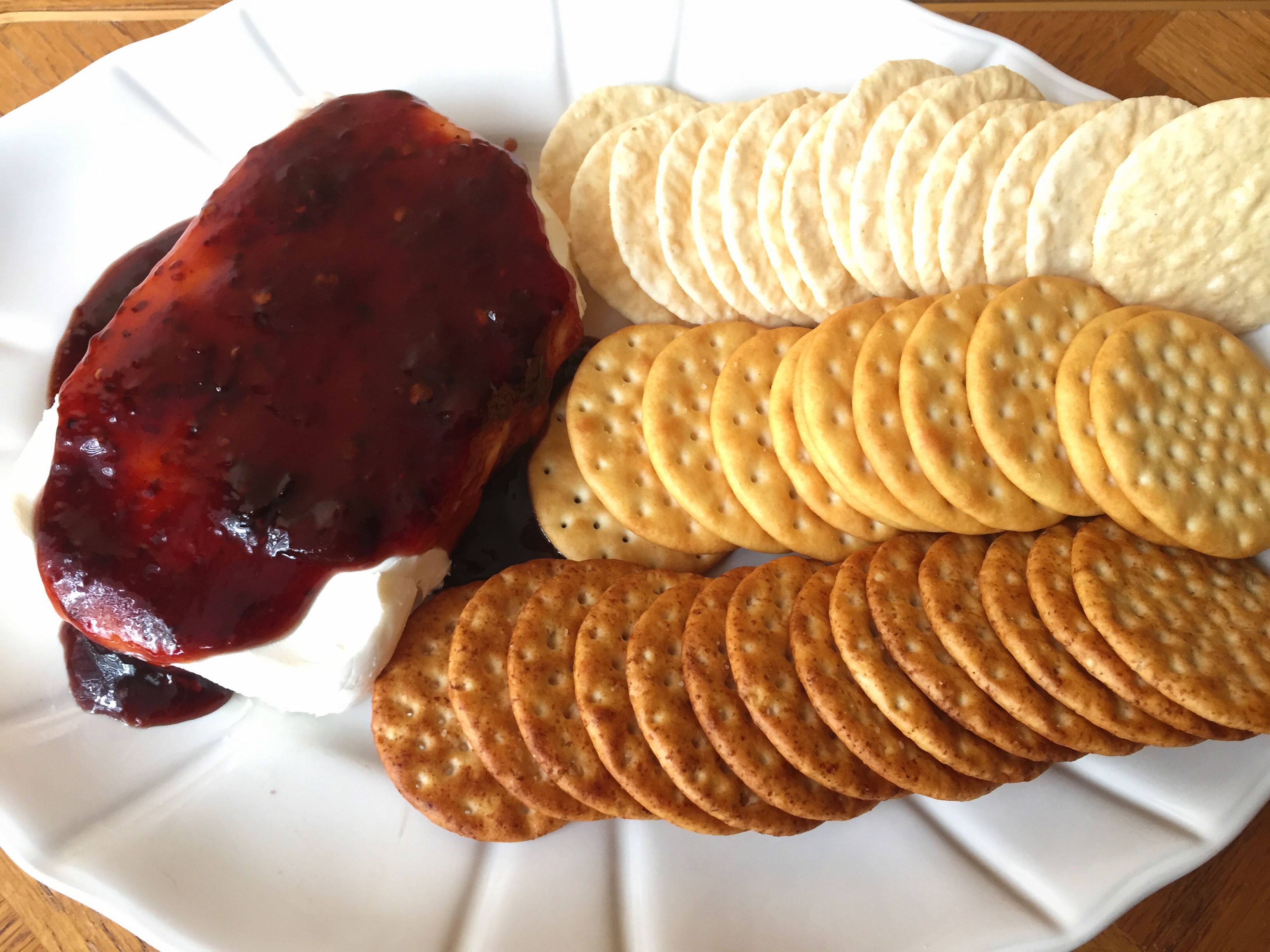 I liked to be able to see the cream cheese under the raspberry-adobo mixture, but if you are feeling extra crazy, you can cover the whole thing in sauce.  I served this dip with crackers, but you could also serve it with toasted baguette slices.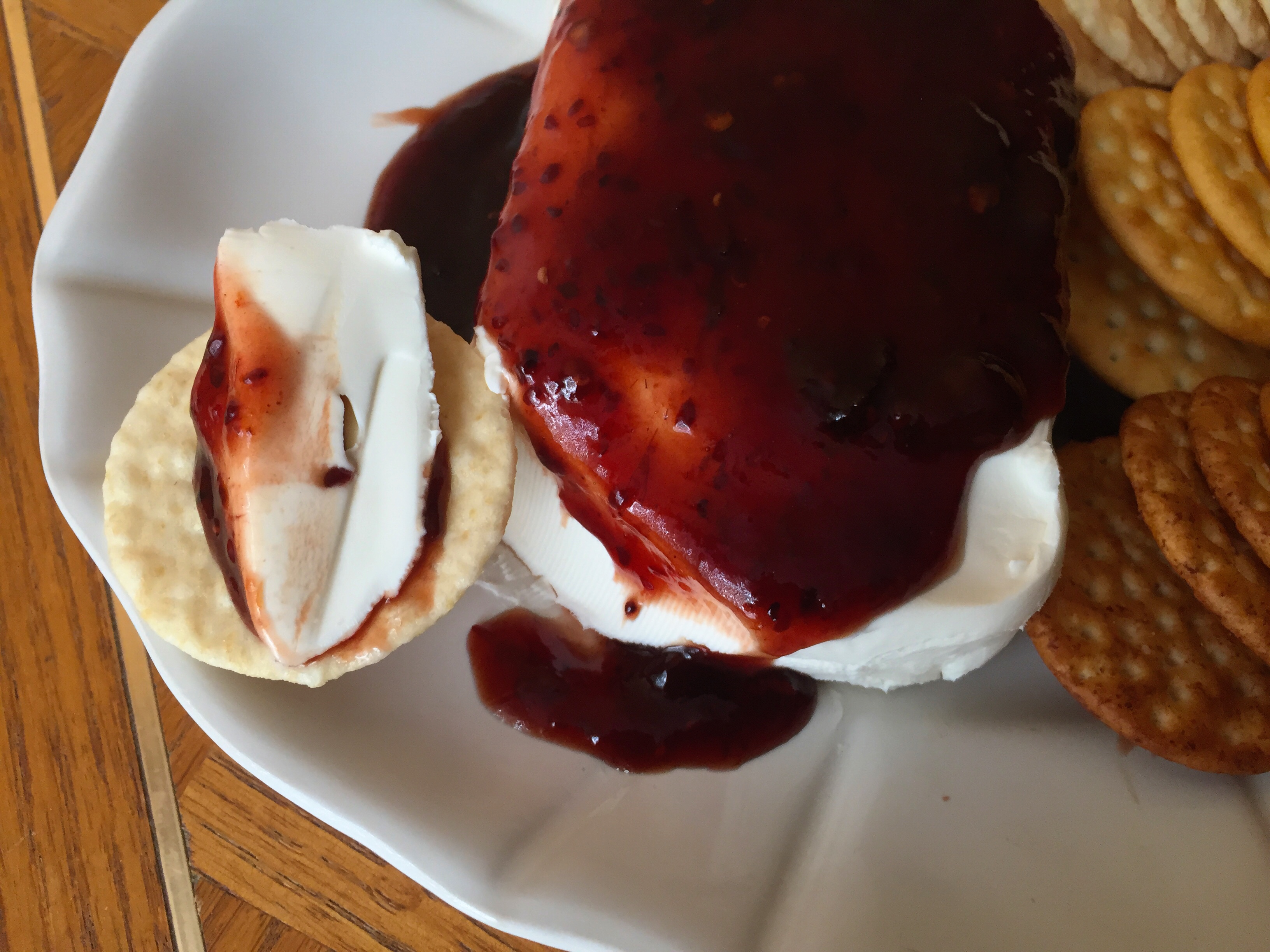 All that's left is to dig in and marvel at how you made something so delicious without heating up your home!

28682 Total Views
8 Views Today
1

8 oz

package of cream cheese

1/3

cup

raspberry preserves

1

tbsp

adobo sauce

from a can of chipotles in adobo sauce

assorted crackers
Remove cream cheese from wrapper and set on a serving platter

Mix together raspberry preserves and adobo sauce and stir until combined

Pour raspberry-chipotle sauce over cream cheese

Serve with assorted crackers, or toasted baguette slices
**Cardinal Rule** If you want to make a more elegant version of this dip, substitute a nice wedge of brie for the cream cheese and top that with the raspberry-chipotle mixture.
---