Pecan Pie
Thanksgiving is a great time to spend with family, celebrate the people we love in our lives, and eat copious amounts of food.
I always find even more reasons to celebrate the holiday: 1) My birthday falls around it (this year it was actually on Thanksgiving day). 2) It is the time of year when I go for my annual visit with the oncologist.  I had Hodgkin Lymphoma when I was 20, and finished chemo the day after my birthday in 2009.  Hearing you have a clean bill of health is a great way to renew your appreciation for life and family.
There is no better way to show that appreciation by cooking delicious food!  In our family Thanksgiving dinner isn't complete without pecan pie.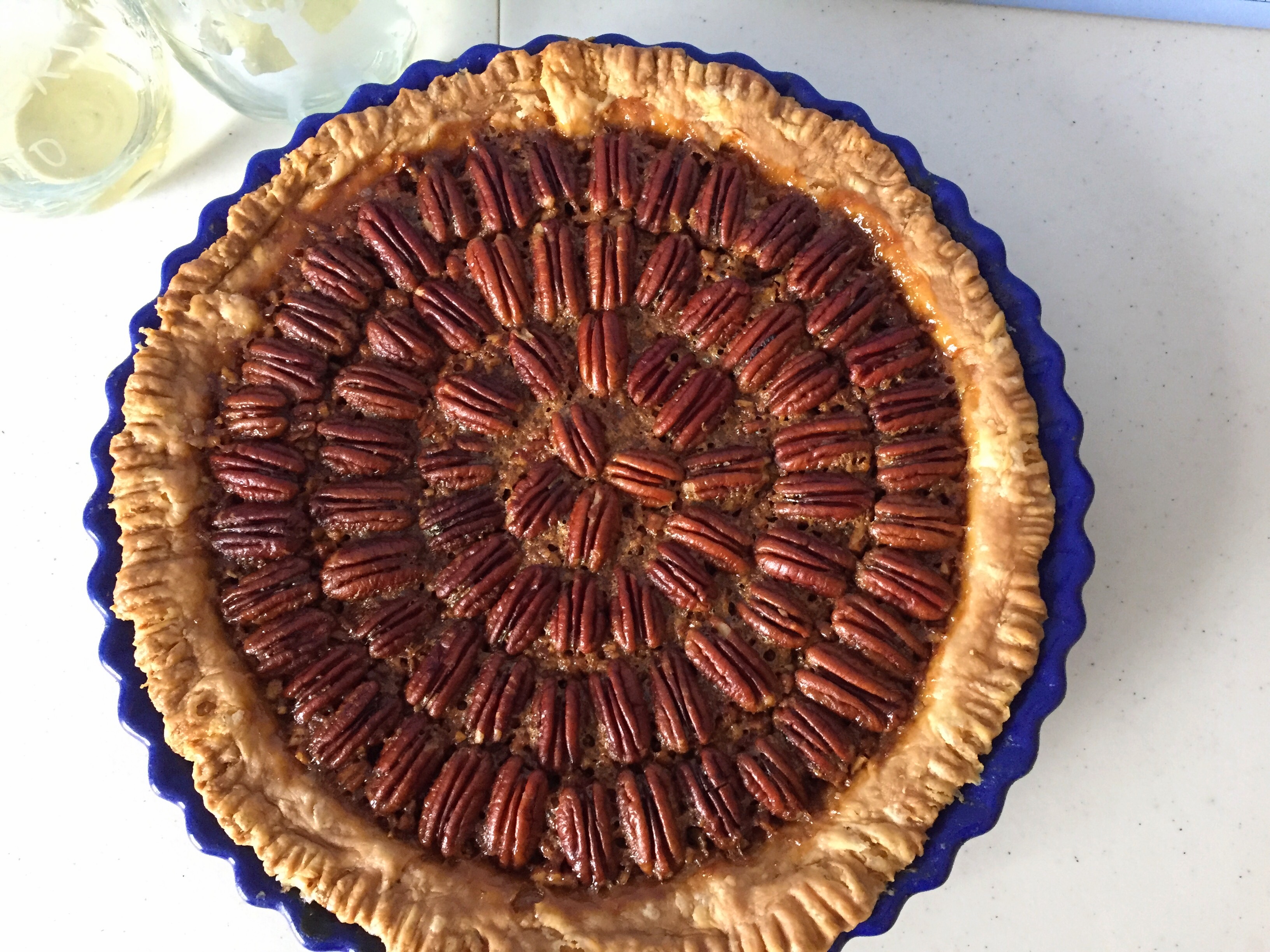 Pecan pie always seemed daunting to me; but once you make it, you'll see how easy it is! The first step is to make the crust by cutting butter into a mixture of flour, sugar, and salt.  Alternatively, you can certainly use a store bought pie crust – there is no shame in that!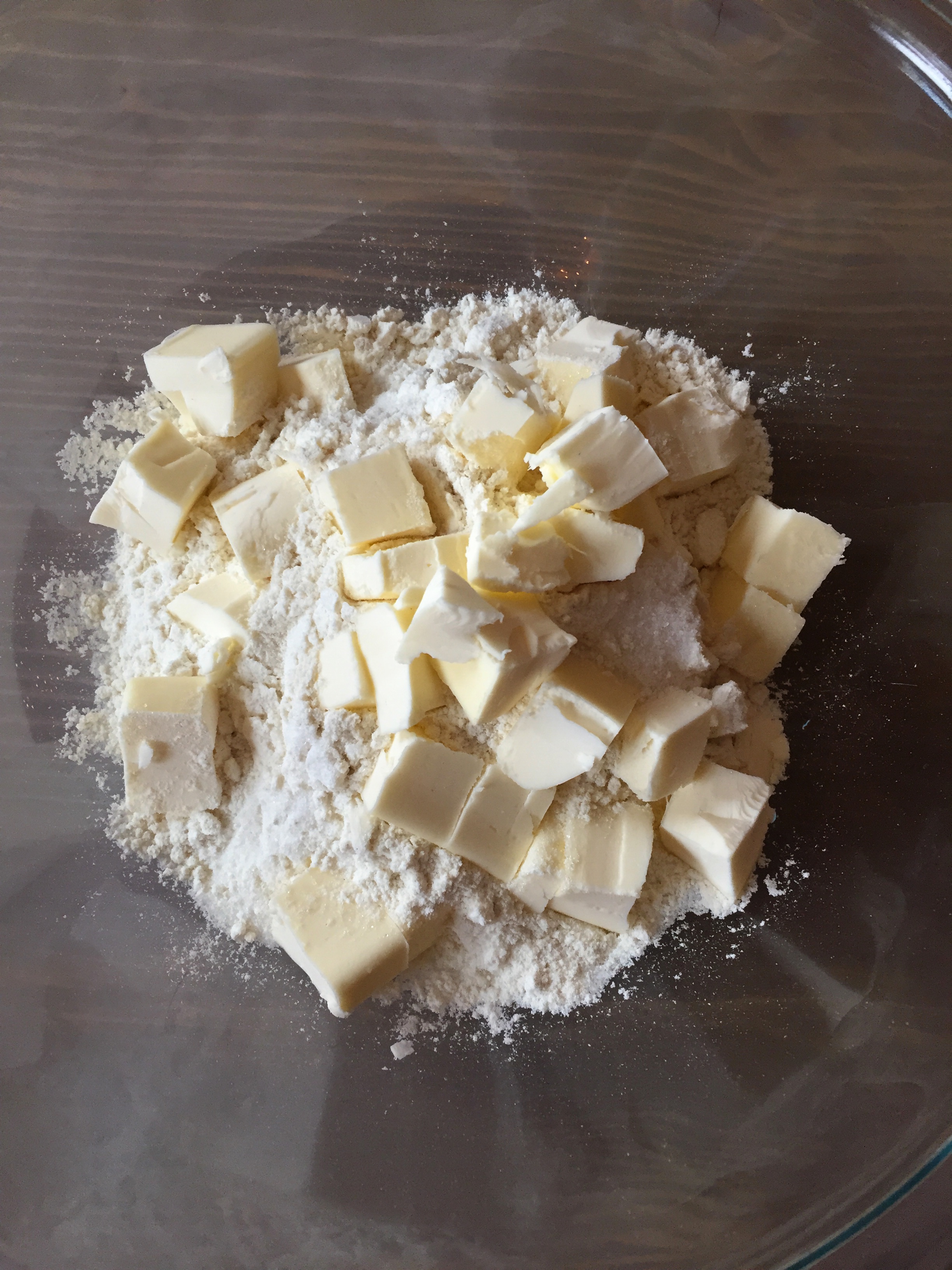 Once the butter is combined with the flour and looks like coarse sand, it's time to slowly mix in water until the flour is moistened. Then the mixture is wrapped in plastic wrap and refrigerated for at least an hour.  After it chills, you can roll it into a 13-inch circle, place it in a 9-in pie plate, trim the edges, and the refrigerate again for another 30 minutes.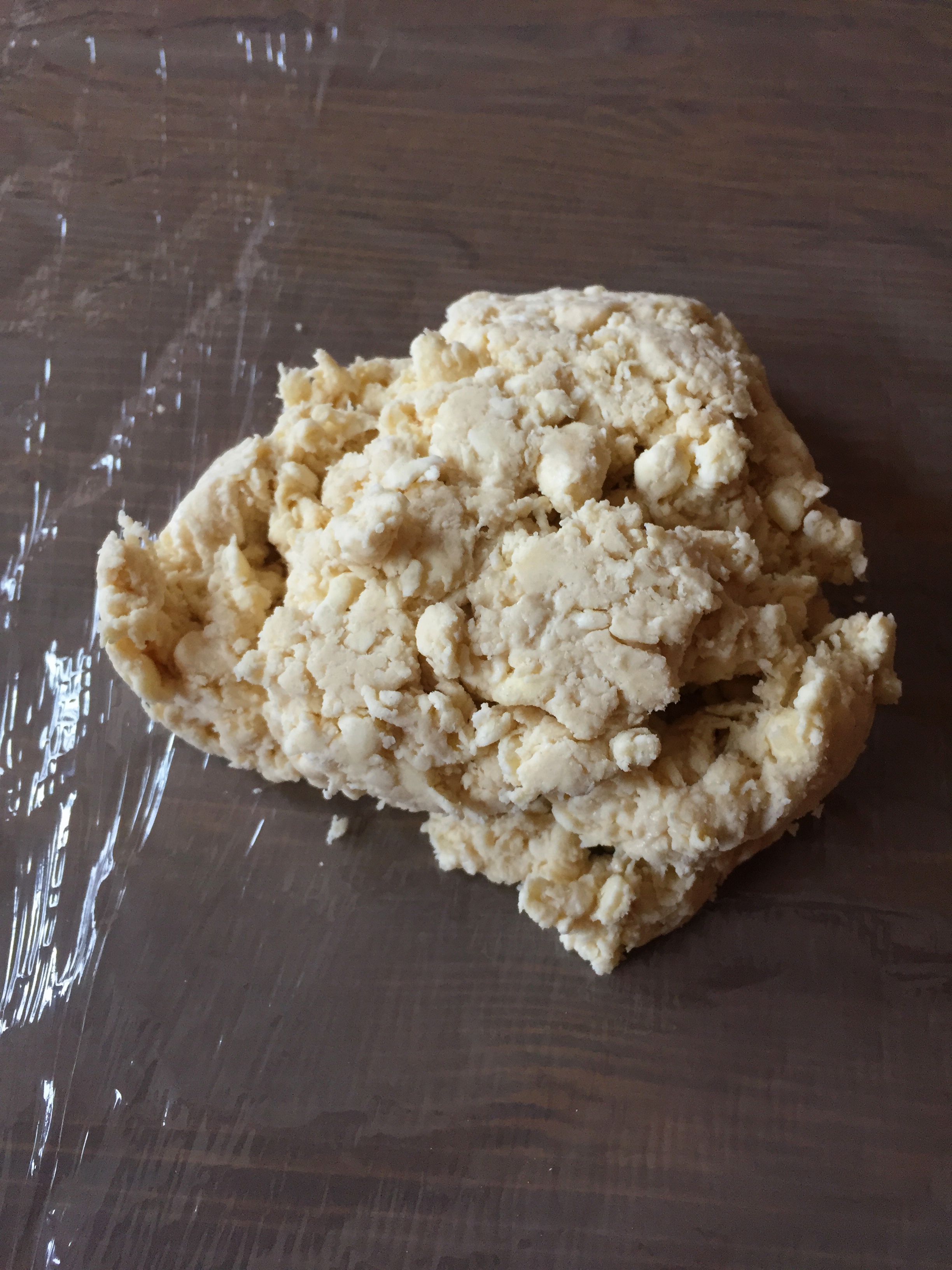 When the crust is chilling in the pie plate, it's time to mix together the filling.  The main ingredient, of course, is the pecans.  To start you'll want to roughly chop 2 1/2 cups of pecan halves.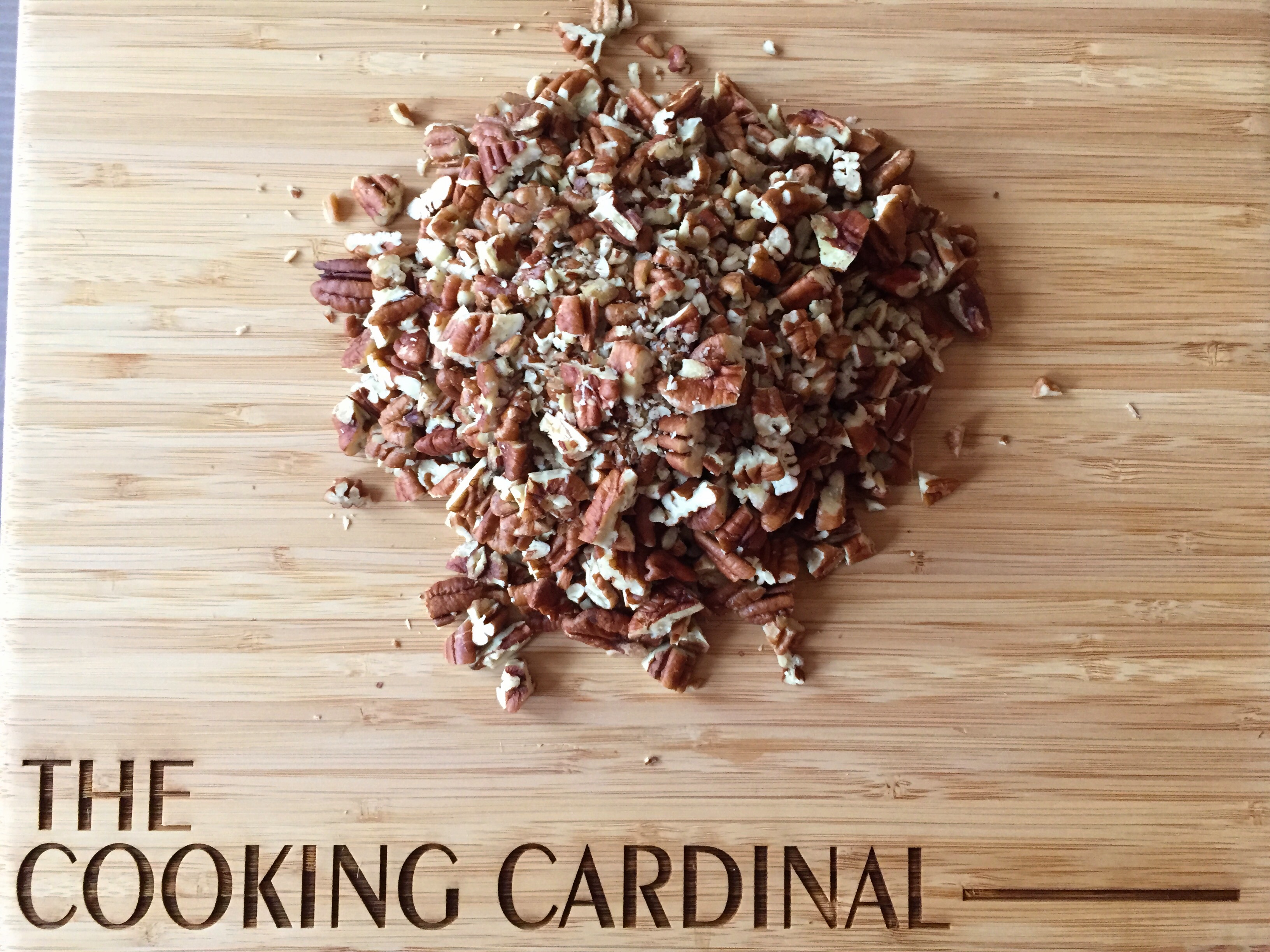 Then the rest of the ingredients are mixed together – dark brown sugar, light corn syrup, eggs, vanilla extract, melted butter and salt (not pictured).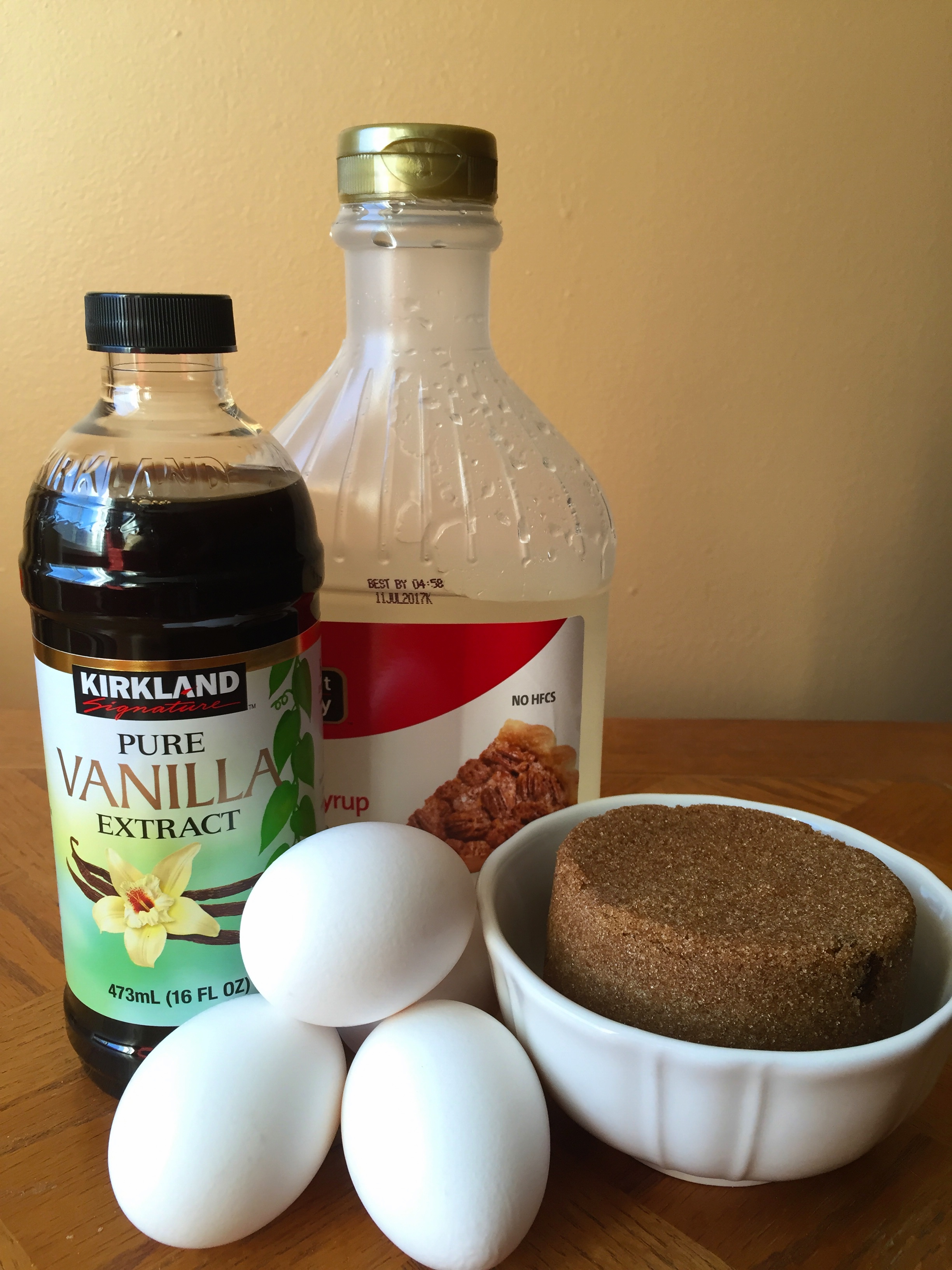 Mix in the chopped pecans, and then pour into the chilled crust.  You should have about 1 1/2 cups of pecan halves left; place the pecan halves on top of the pie filling in concentric circles, covering the top.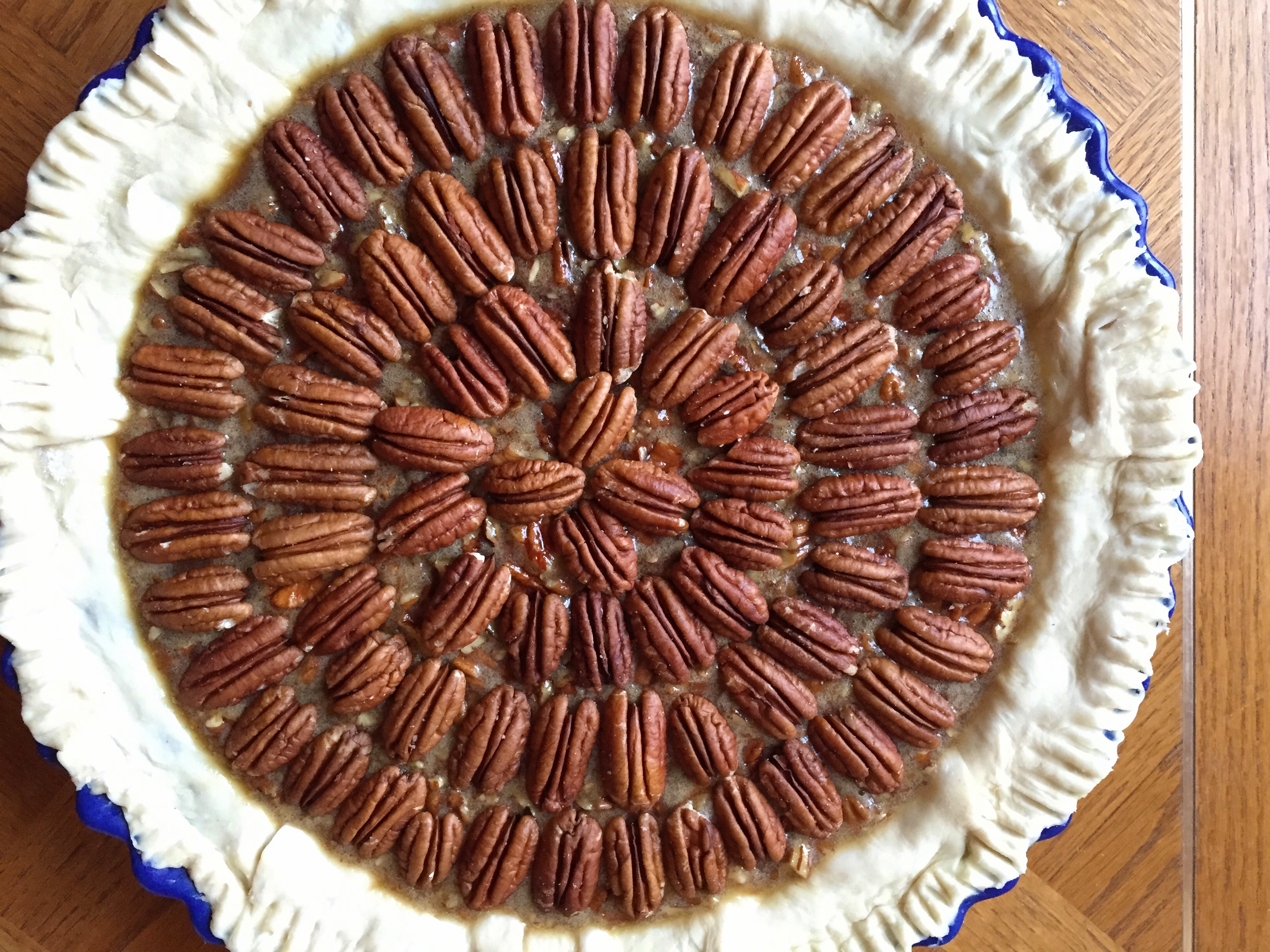 Bake for 90 minutes, until the filling is set.  Be sure to cool completely before serving.  I like to make my pie the night before so the filling doesn't run when you serve the pie.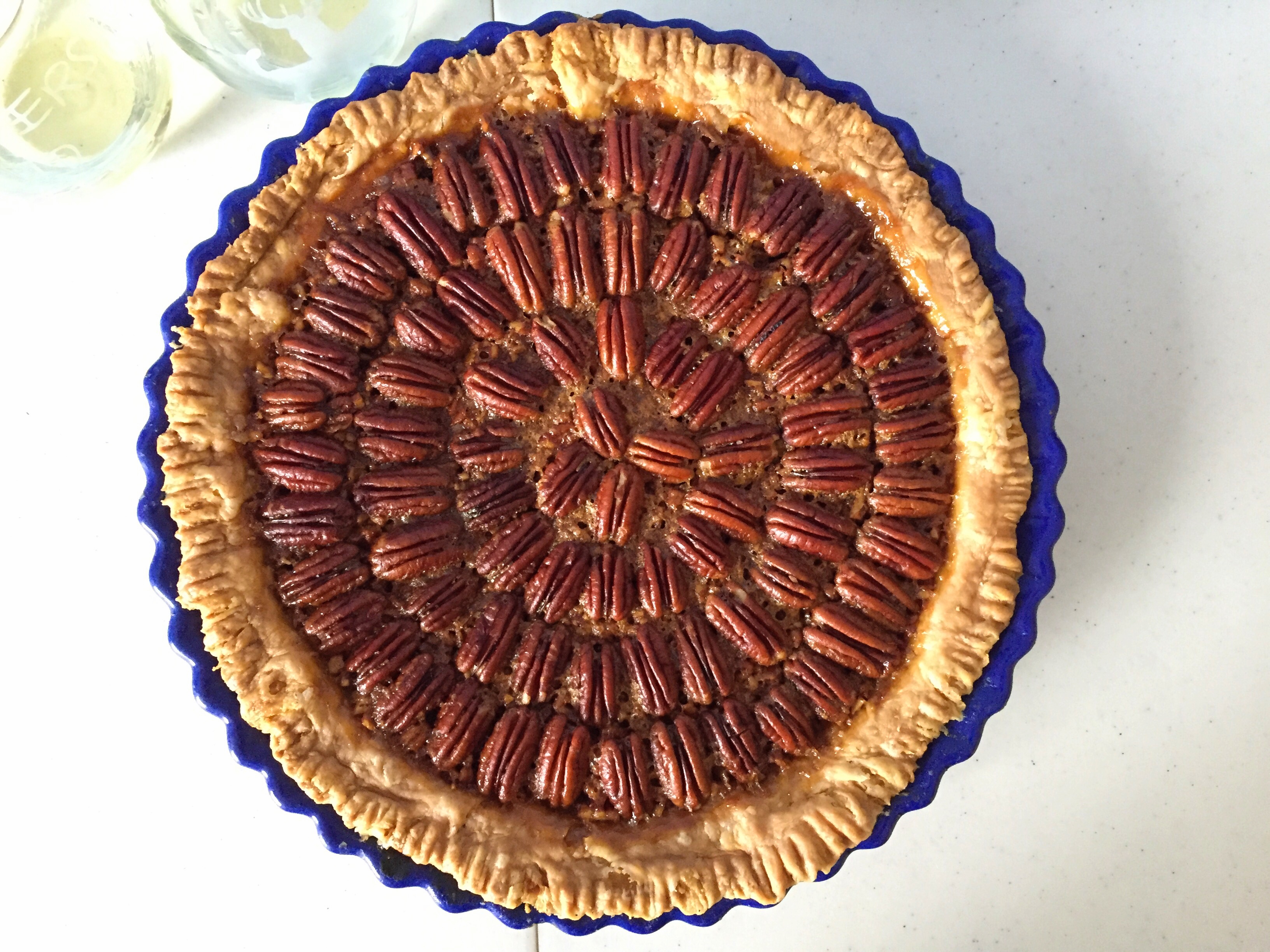 There really isn't any substitute for pie at Thanksgiving!  What is your favorite?

2466 Total Views
1 Views Today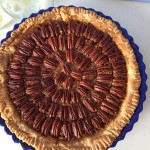 Servings

Prep Time

10-12

slices

30

minutes
Cook Time

Passive Time

90

minutes

1

hour
Servings

Prep Time

10-12

slices

30

minutes

Cook Time

Passive Time

90

minutes

1

hour
Servings

Prep Time

10-12

slices

30

minutes

Cook Time

Passive Time

90

minutes

1

hour

Servings

Prep Time

10-12

slices

30

minutes

Cook Time

Passive Time

90

minutes

1

hour
1

pie crust

either homemade or store bought

4

cups

pecan halves

4

large eggs

lightly beaten

1

cup

packed dark brown sugar

1

cup

light corn syrup

1/2

cup

unsalted butter

melted and cooled

2

tbsp

vanilla extract

1/2

tsp

salt
On a lightly floured surface, roll out dough to a 13-inch round. Fit the dough into a 9-inch pie plate.

Trim the dough, leaving a 1-inch overhang. Turn the overhang under, flush with the rim.

Flute or crimp edges, then refrigerate or freeze until firm, about 30 minutes.

Set aside 1 1/2 cups of pecan halves; coarsely chop remaining 2 1/2 cups pecan halves.

Stir together eggs, sugar, corn syrup, butter, vanilla, and salt in a medium bowl until well combined.

Stir in chopped pecans, and pour mixture into prepared pie shell, spreading evenly.

Arrange reserved pecan halves on top in concentric circles until the surface is completely covered.

Place pie on a rimmed baking sheet, and bake until filling is just set and the crust is golden brown, about 90 minutes.

Transfer to a wire rack and let cool completely before serving. Pie can be stored at room temperature, loosely covered, up to 1 day.
**Cardinal Rule** If the nuts and crust are getting too dark while the pie is baking, tent the pie loosely with foil for the remaining baking time.
Recipe source: Martha Stewart's Pies and Tarts cookbook
---