Whole Wheat Pancakes
Few things are more comforting than pancakes on Sunday morning.  They are a perfect way to usher in the last day of the weekend, and they set the mood for a great day.  Despite that, I only make pancakes roughly 1-2 times a year; so when I decide to make them, they better be good!
My pantry is dangerously low on staples, like flour and sugar, so these pancakes were kind of Frankenstein'ed together this morning.  I was not going to let my lack of exact ingredients stop me from getting my pancake fix.
The recipe I used called for all-purpose flour; and I only had half of what was needed, so I used a combination of half all-purpose flour and half whole wheat flour.  With that problem solved, I then faced my next issue: I am completely out of granulated sugar…the only thing worse than that is running out of butter – the horror!  Don't fret my friends,  I have plenty of brown sugar, so I substituted that instead.  The flour and sugar, along with baking powder and salt, make up the dry ingredients.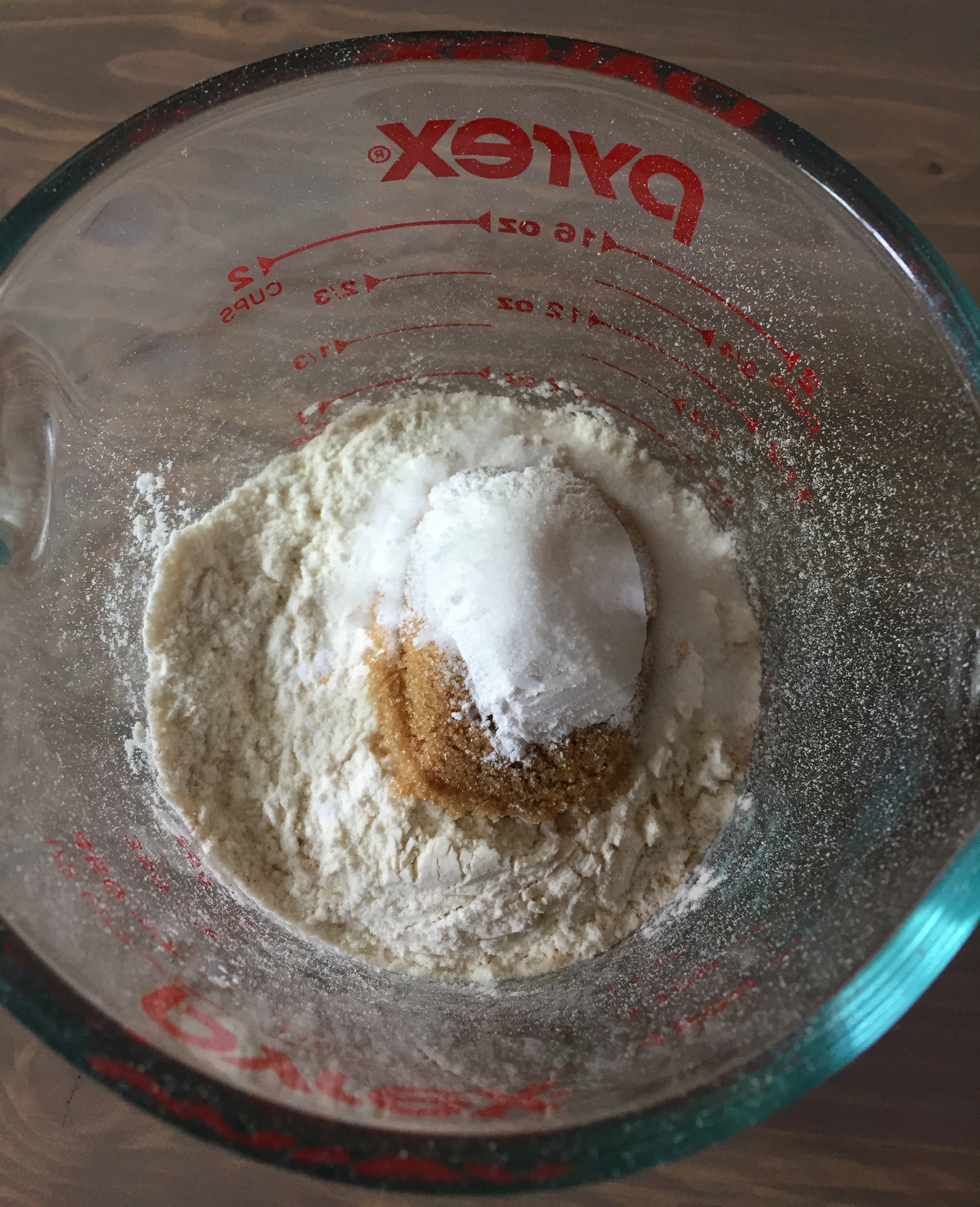 Surprising for me, the one thing I actually had was milk.  I rarely drink milk, and never seem to have it on hand when I want to make something that calls for it.  I was very happy to see I had some in the fridge today.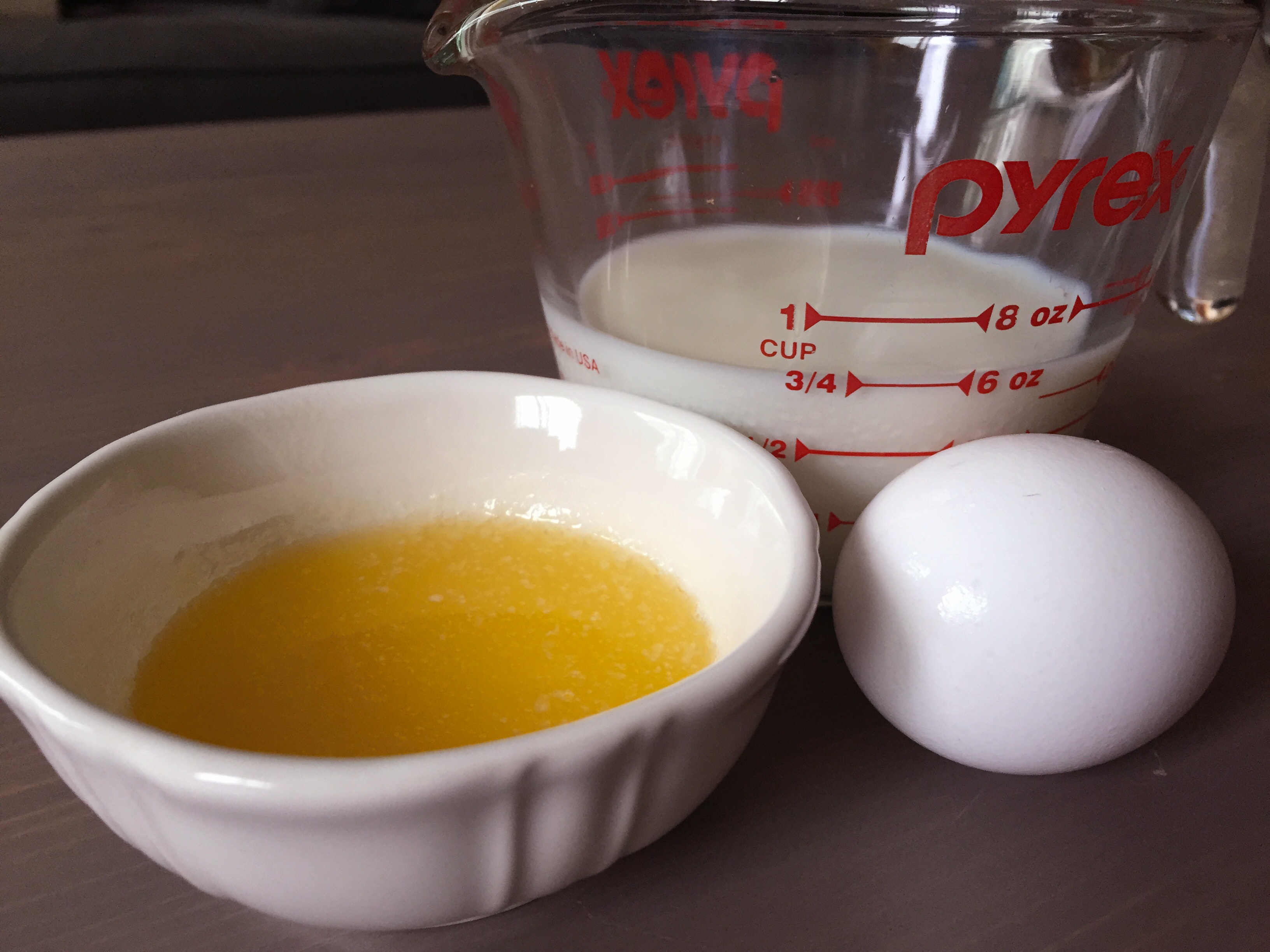 When making the pancakes, the egg is beaten until it's foamy, then the milk and melted butter are added.  Once the wet ingredients are mixed together, you add the dry ingredients, and stir until just combined.
The real test for a pancake recipe comes when you cook them – will they be flat or fluffy?  With the whole wheat flour, I was prepared to have flat pancakes, but was happily surprised when these weren't dense and had some lift to them.
You could add chocolate chips, blueberries, diced strawberries, or even bananas and walnuts to these, but I thought they were pretty delicious all on there own.  A ripe peach was a great accompaniment to the hearty pancakes.  And let's not forget the syrup!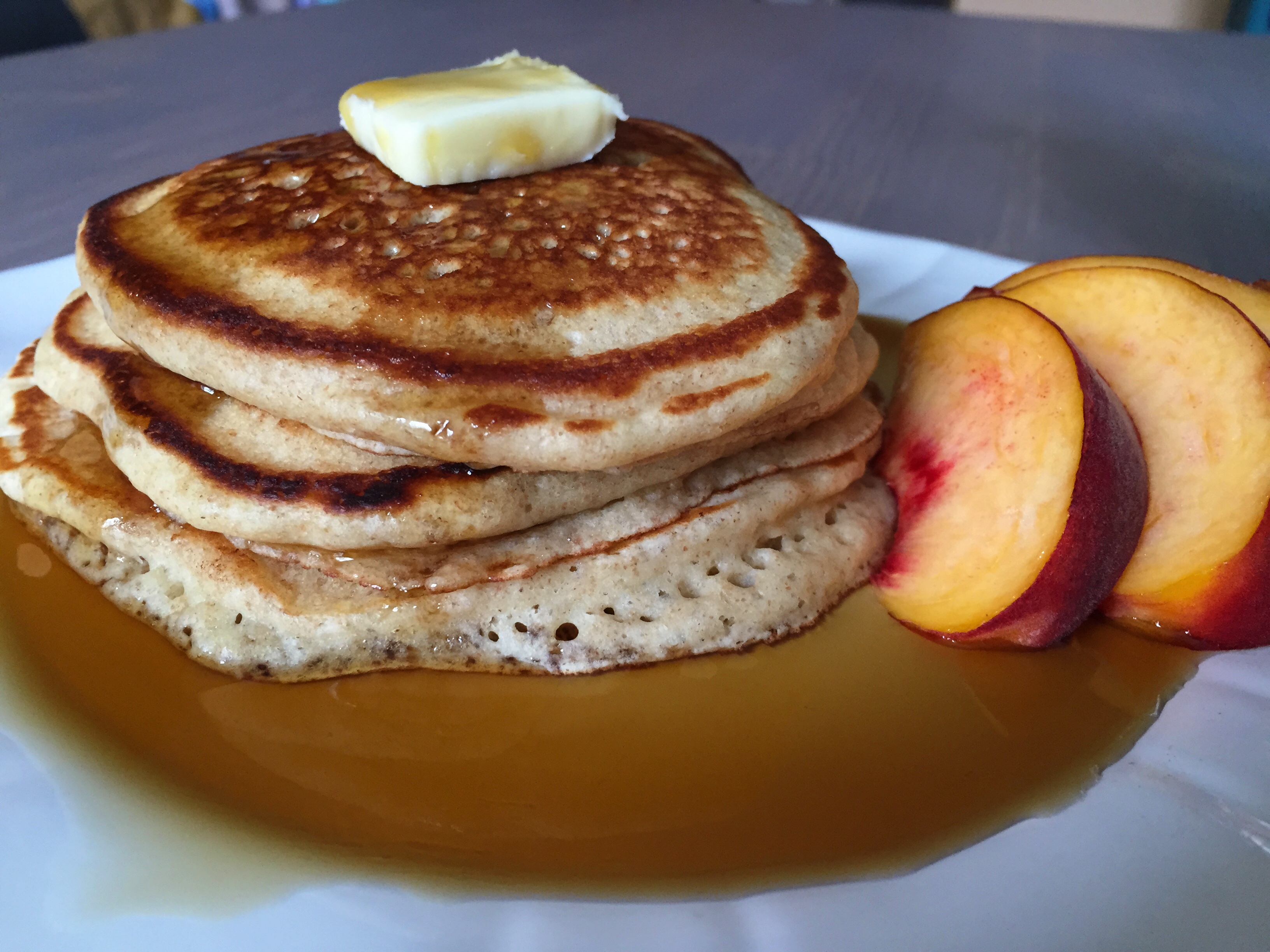 No pancake is complete without a mote of syrup around it.

2327 Total Views
1 Views Today
1

egg

3/4

cup

milk

2

tbsp

butter

melted

1

cup

flour

either just all-purpose or 1/2c all-purpose and 1/2 cup whole wheat flour

1

tbsp

sugar

granulated or brown sugar works

1

tsp

baking powder

1/2

tsp

salt
Beat egg in a medium bowl until fluffy

Add the milk and melted butter

Add the dry ingredients and mix until combined

Heat a heavy griddle or fry pan over medium heat, and grease with butter or cooking spray

Pour a small amount of batter into the pan (approx 1/4 cup), tip the pan to spread out the pancake or spread with a spoon

When bubbles appear on the surface of the pancake and begin to pop, flip the pancake and cook 1-2 minutes longer on the other side.
**Cardinal Rule** If you are making pancakes for a crowd, heat your oven to 250F and put the pancakes in there on a cookie sheet as you make them.  This will keep them warm until all the pancakes are made and you're ready to eat.
Recipe Source: Food.com
---
---