Peanut Butter Oat Bars
A few months ago, I signed up to run a race series that organized by Twin Cities In Motion.  It is comprised of 4 runs – there are 3 5K races and it ends with a 10 mile run that is part of the Twin Cities Marathon weekend.  The first race in the series was yesterday, February 13, and it was COLD!  The temperature was roughly 0 when we started (which I'm told was warmer than the previous year), but fortunately there was very little wind.  As most people in the northern states know, it is the wind chill that will really get you in the winter.
Despite the freezing temperatures, it was a really fun way to spend the morning with friends; and it has me really looking forward to the rest of the races!  I realized last week that, unfortunately, I will not be able to participate in the 10 mile run.  I have a vacation planned for that same weekend; so instead of working hard that day running through beautiful St. Paul, I will be in New Mexico enjoying some warm weather with my family at the Balloon Fiesta!  I'm disappointed in missing the race, but I'm definitely looking forward to vacation.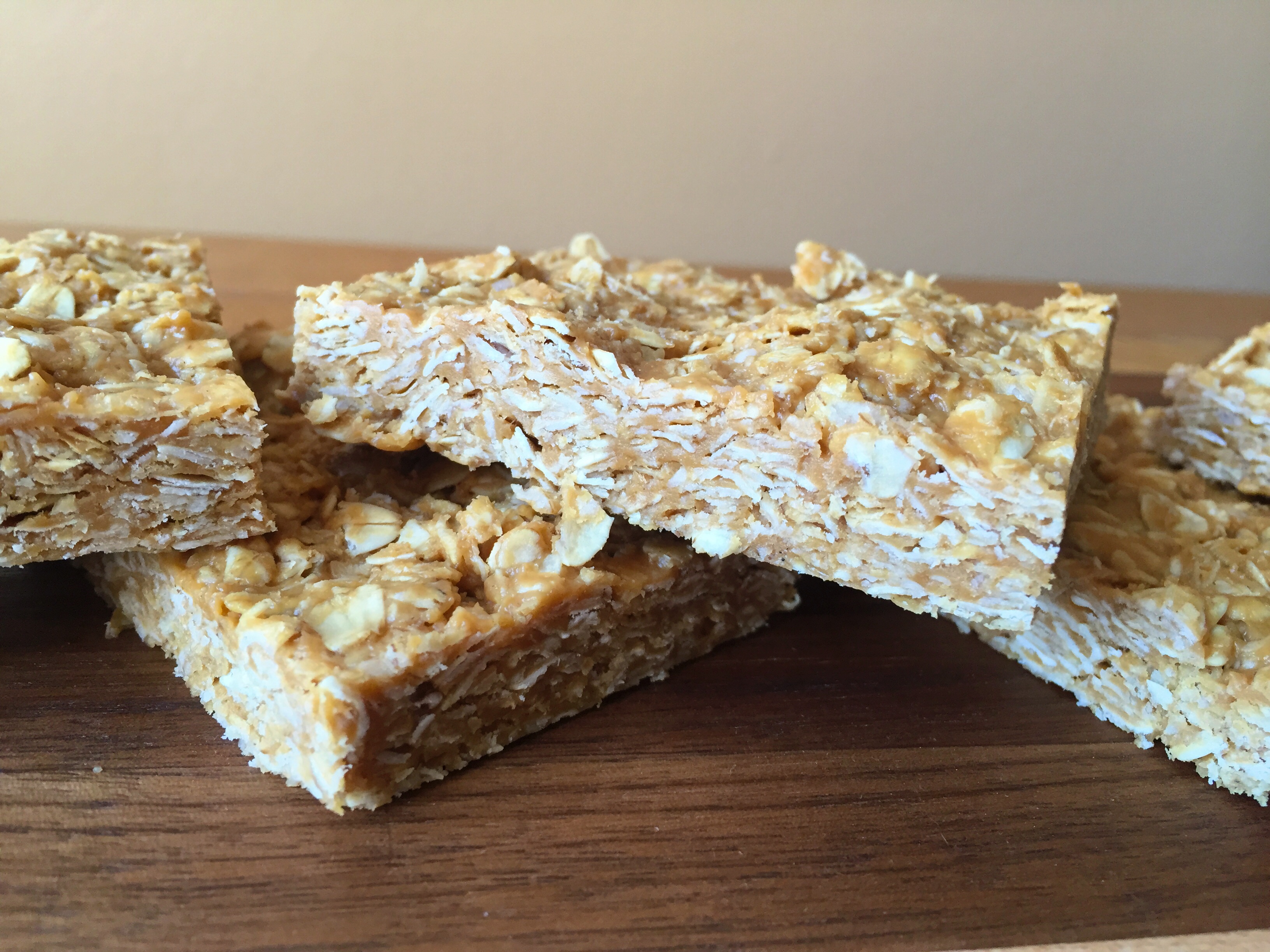 Races always make me want to keep the healthy habits going (nevermind that I followed up this race with a Bloody Mary afterward); and these bars fit the bill of satisfying the sweet tooth and being full of good protein from the peanut butter and the oats.  The best part about these bars is there are only three ingredients.  Three! Peanut butter, oats, and honey.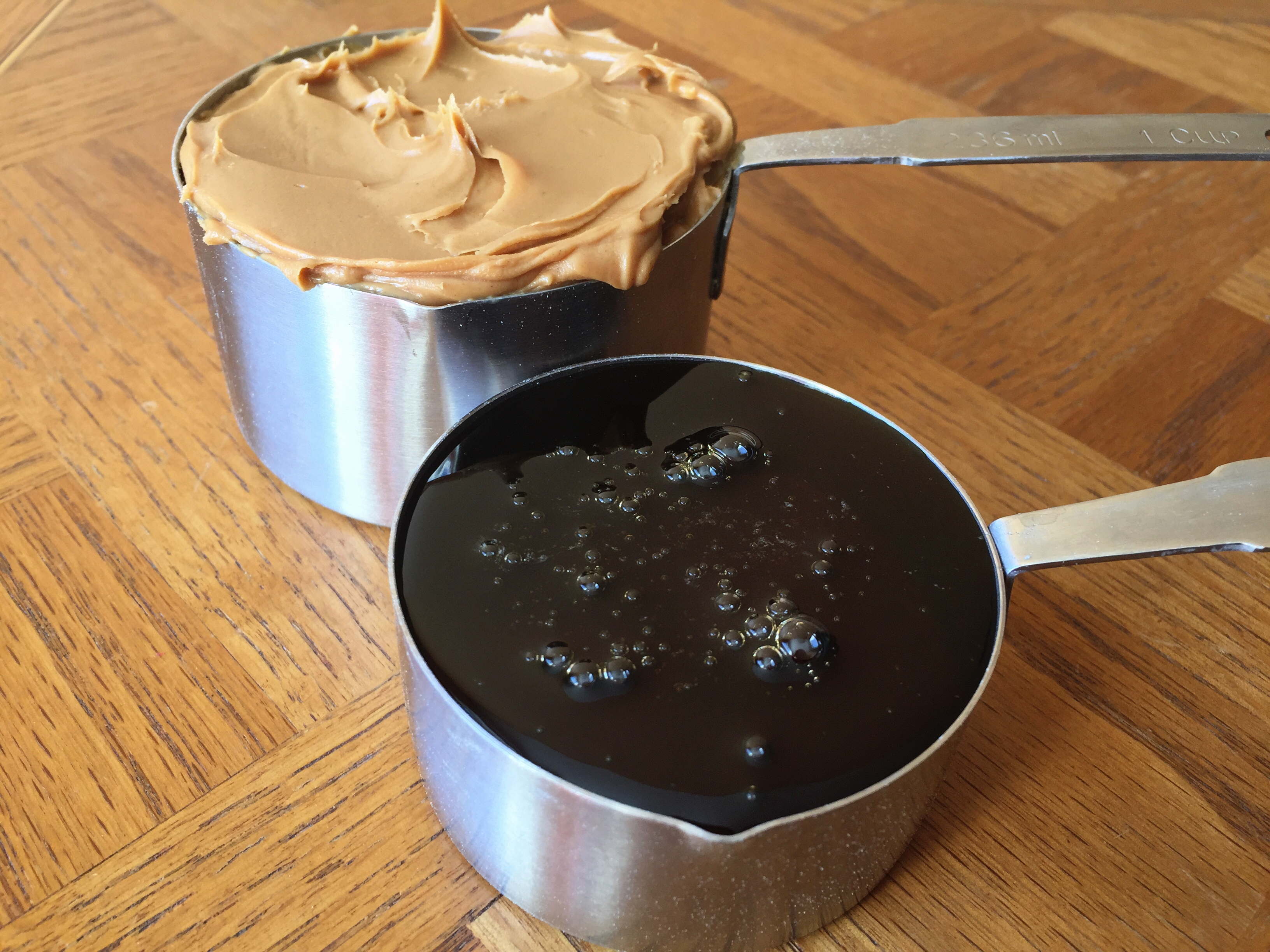 You'll start with the peanut butter and honey, and those are simply melted together so they are smooth and the oats easily mix in.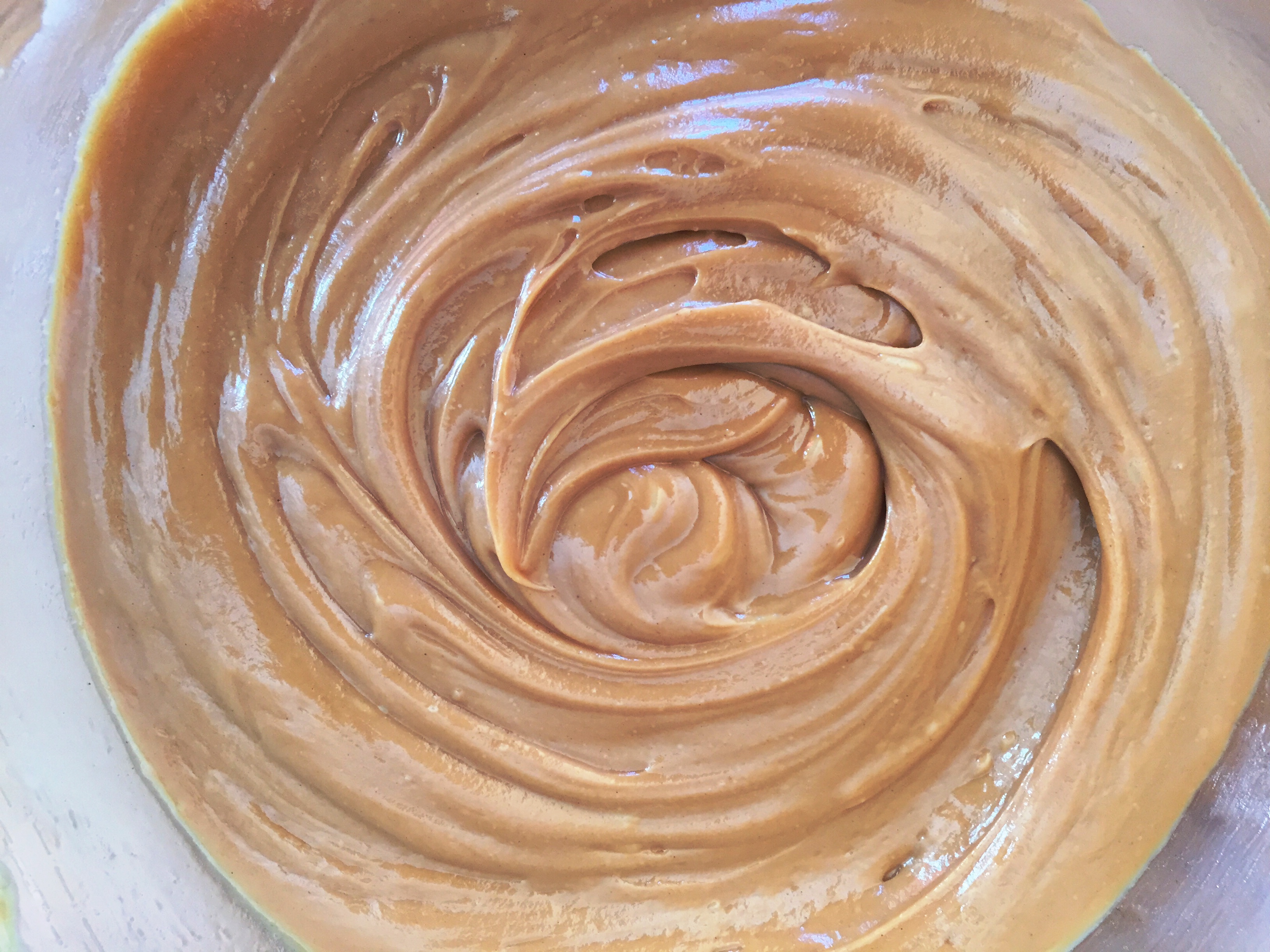 The texture of these bars is reminiscent of no bake oatmeal cookies.  The oats are still raw, so they stay really nice and chewy.   The overall taste reminds me of Special K bars, but without the delicious chocolate-butterscotch topping.  When the peanut butter and honey mixture is smooth and melted, it's time to mix in the oats.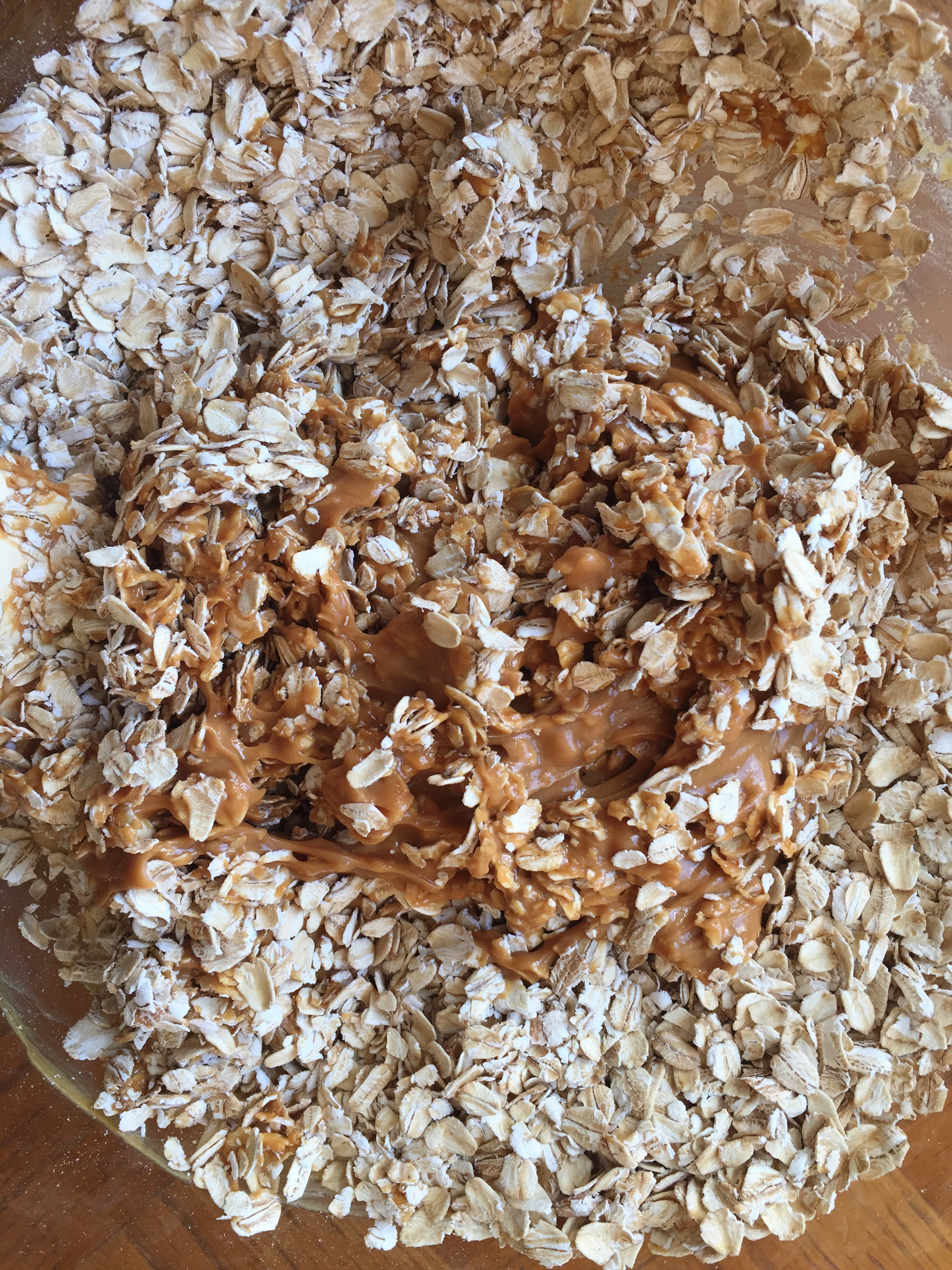 I used old fashioned oats for these bars, but quick cooking oats will also work if that's what you have on hand.  Mix together until it is all combined.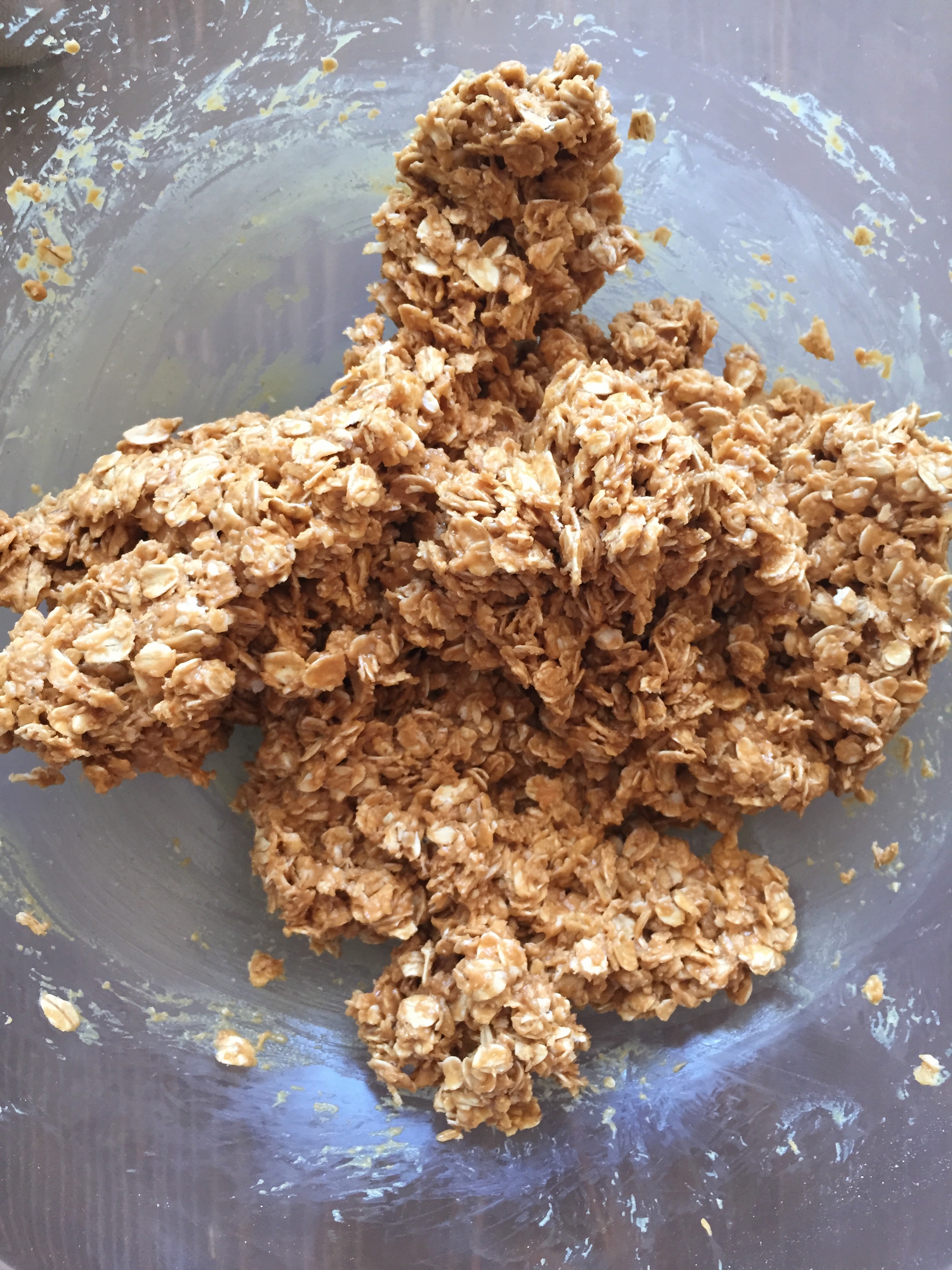 Once everything is combined, all that's left to do is to plop it in a pan that has been lined with foil and lightly greased with cooking spray.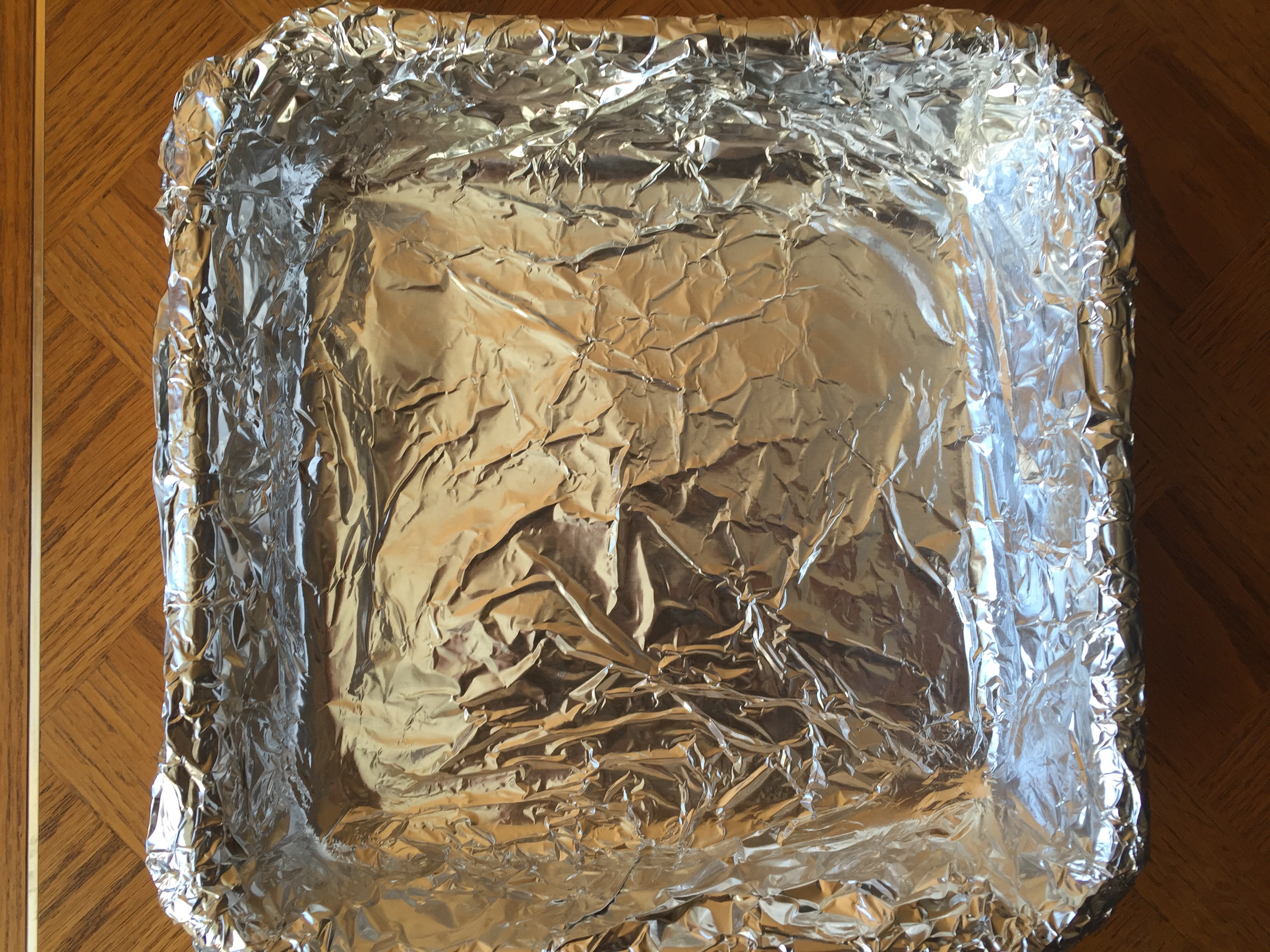 The bars set up in the refrigerator for roughly 30 minutes or until firm.  You can store the bars either at room temperature, or in the refrigerator.  They will soften if they are left on the counter top, so I do keep mine in the fridge.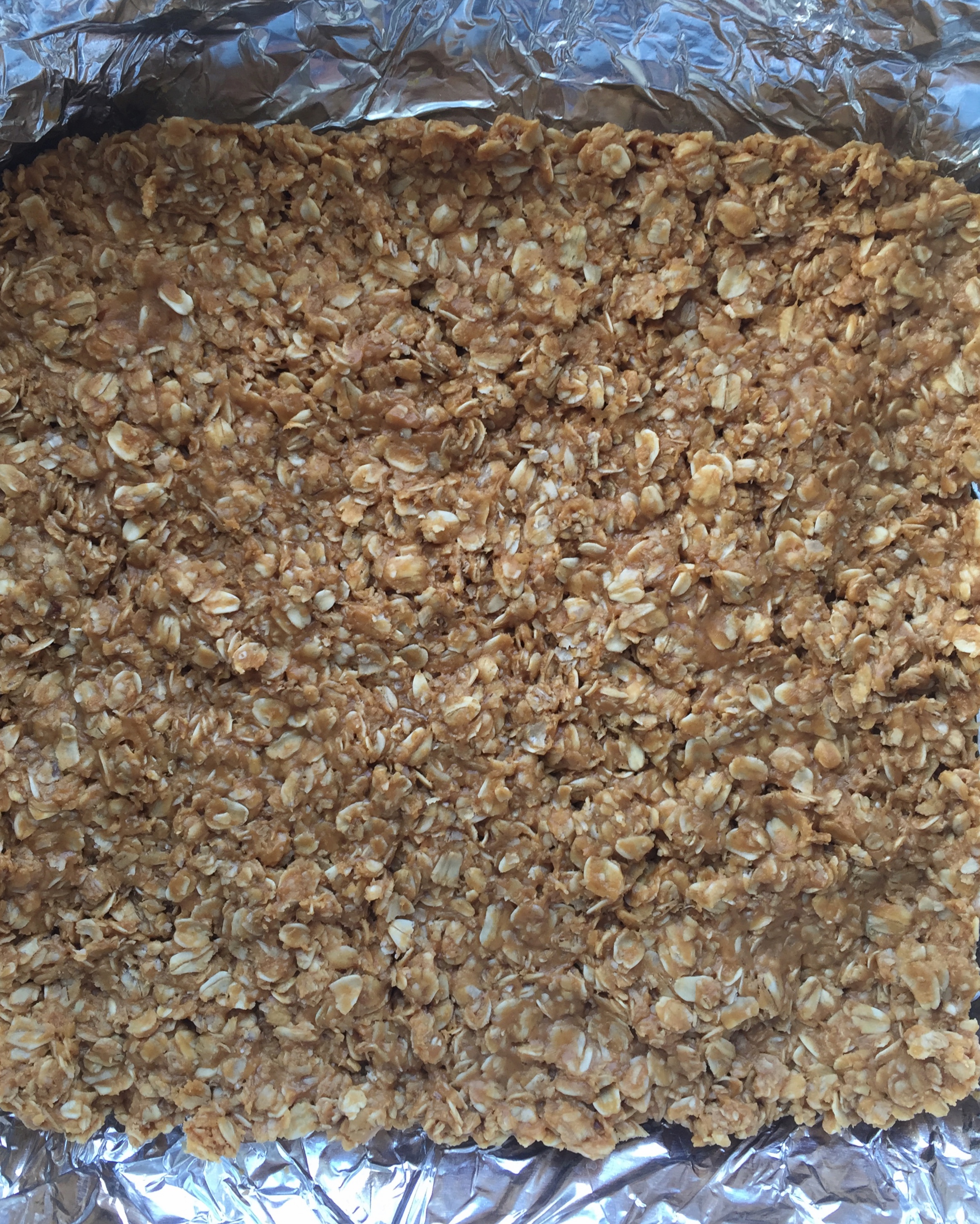 These bars are a great way to curb your cravings for a sweet treat, and they are also just dang tasty!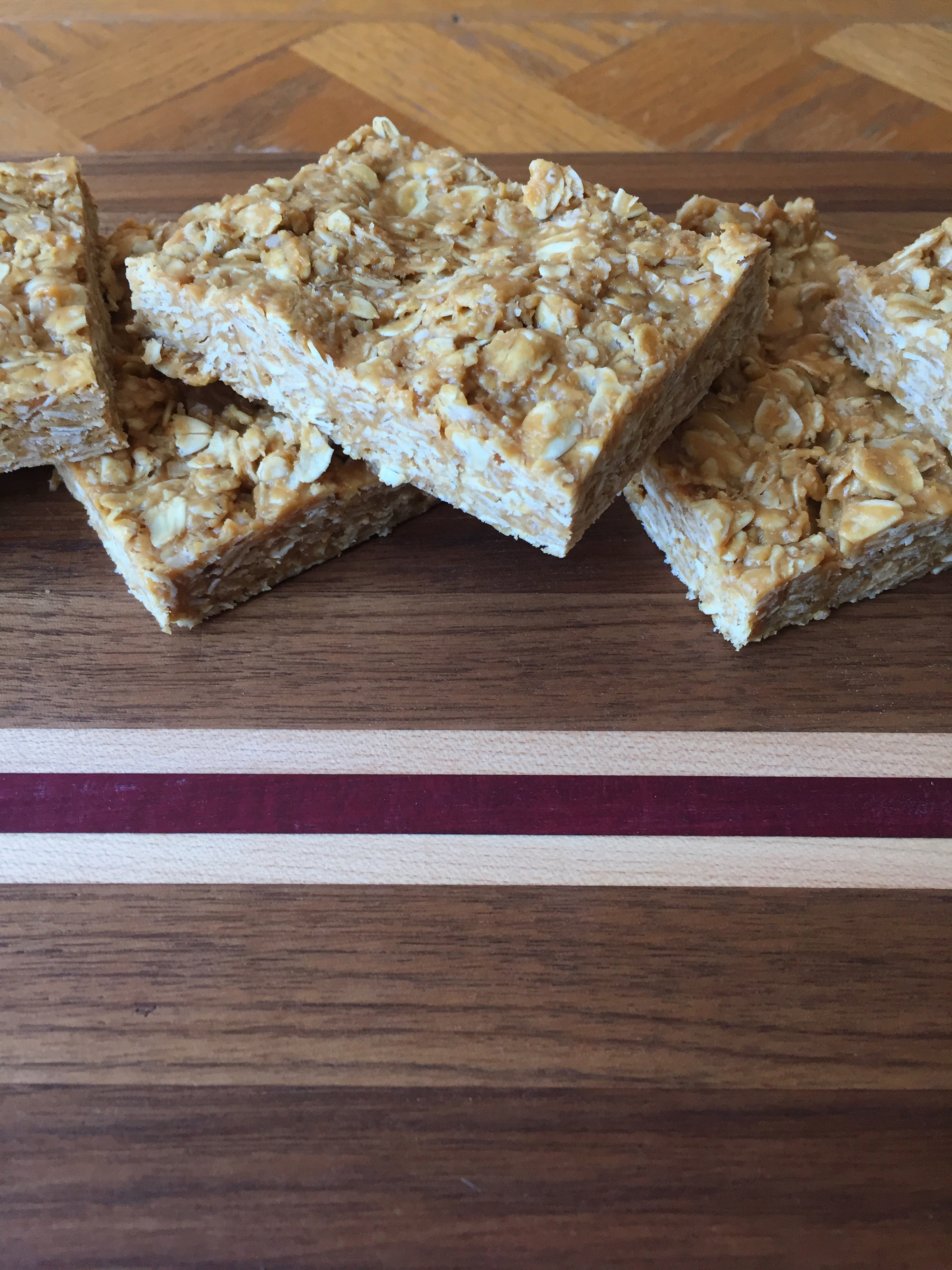 Whip some of these up today and enjoy an easy, protein packed treat in a matter of minutes.

1721 Total Views
1 Views Today
1

cup

creamy peanut butter

1/2

cup

honey

3

cups

old fashioned oats
Line a 9x9 pan with foil and lightly coat with cooking spray. Set aside.

Combine peanut butter and honey. Heat together in microwave for 30 seconds, stir; and heat for another 30 seconds or until smooth.

Add oats to the melted and smooth peanut butter and honey mixture. Stir together until it is all combined.

Press the mixture into the prepared pan. Refrigerate until set, cut into squares and enjoy.
**Cardinal Rule** You don't have to worry about being too rough when mixing the oats into the peanut butter and honey, the oats are sturdy and can stand up to it.
Recipe Source: Cookies and Cups
---
---