Cinnamon Popcorn
It's the most wonderful time of the year! Something that makes it even better than normal is the lack of snow we are experiencing so far this year!
With less snow than normal, it might not seem like Christmas time for some people.  When I start feeling that way, I look to family traditions that help get me in the Christmas spirit.  There are many things that help – holiday parties, tree decorating (with traditional ornaments such as the Christmas Duck which adorns our tree), and cinnamon popcorn.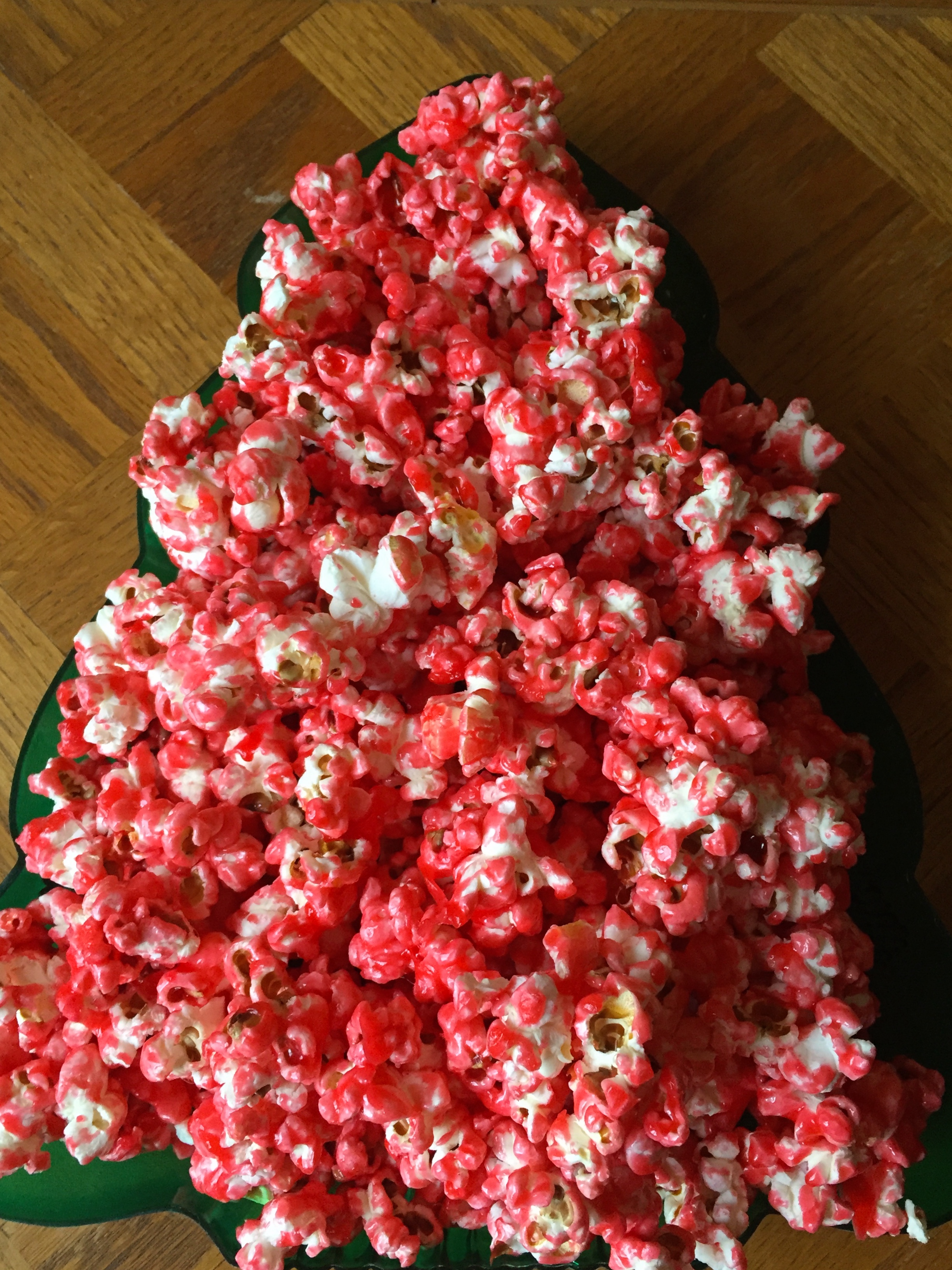 When I was young our babysitter, Arlene, made my family this cinnamon popcorn during the holidays.  I think of her every time I make this sweet, cinnamony, crunchy popcorn goodness! People seem to be hesitant to eat this when you offer it to them; but they're hooked once they try it!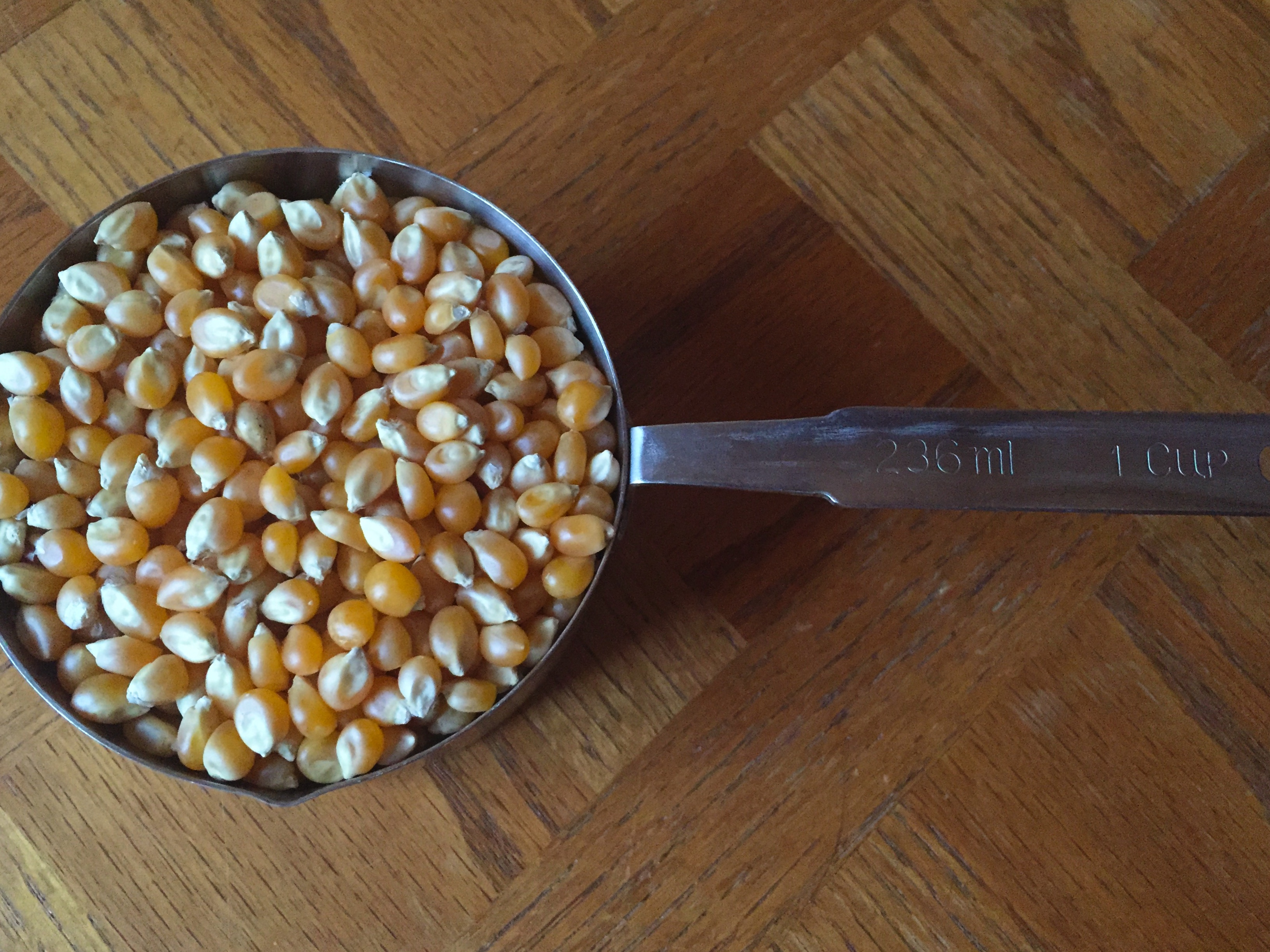 It all begins with the popcorn.  You need to pop a cup of kernels (don't use microwave popcorn).  I make mine in my big stockpot; if you don't have a stockpot, you can just pop the corn in batches in a saucepan.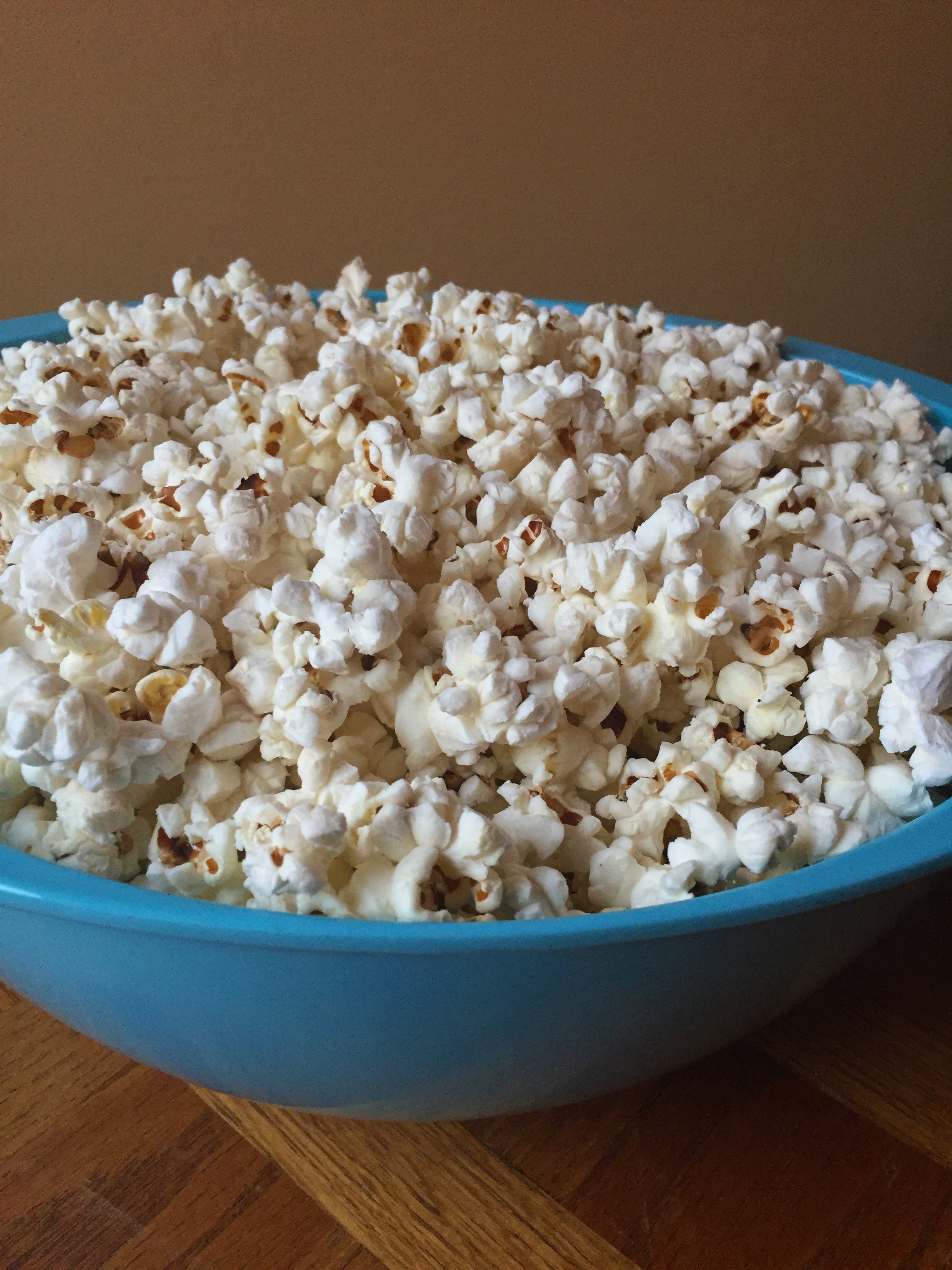 If you've never popped your own corn on the stove top, don't worry it's very easy! You just need to put a couple tablespoons of canola/vegetable oil in the pot, add the kernels, cover, and turn the heat on to medium-high.  The oil and kernels will take a few minutes to get hot, and then they'll start popping. Crack the lid once the corn starts popping to let the steam out, and continue cooking until the pops slow down and almost stop completely.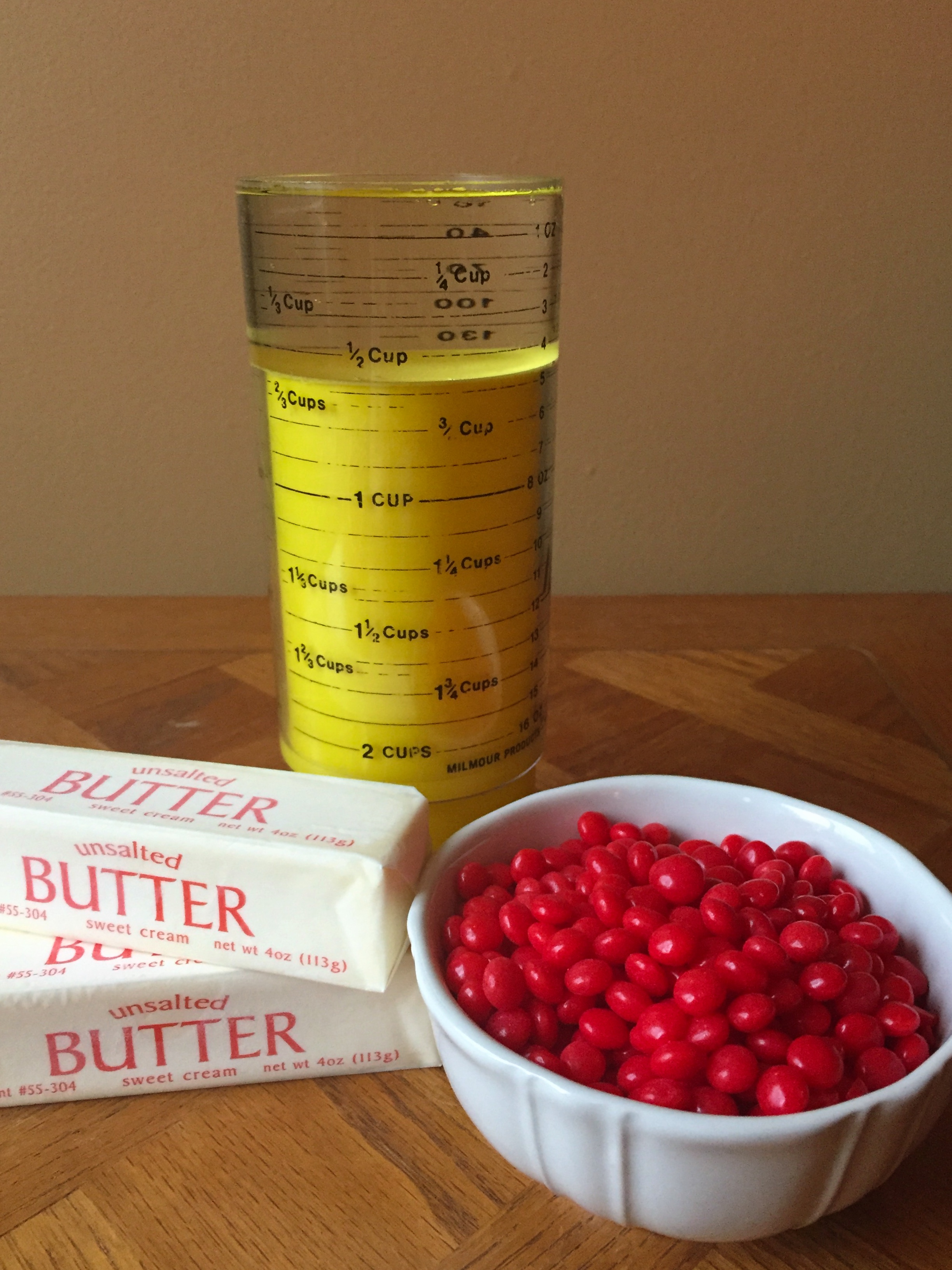 Once the corn is done, you can start making the cinnamon coating.  It is a simple combination of cinnamon candies, butter, and corn syrup.  You just need to dump them in a sauce pan and heat over medium heat until the mixture comes to a boil, making sure to stir constantly.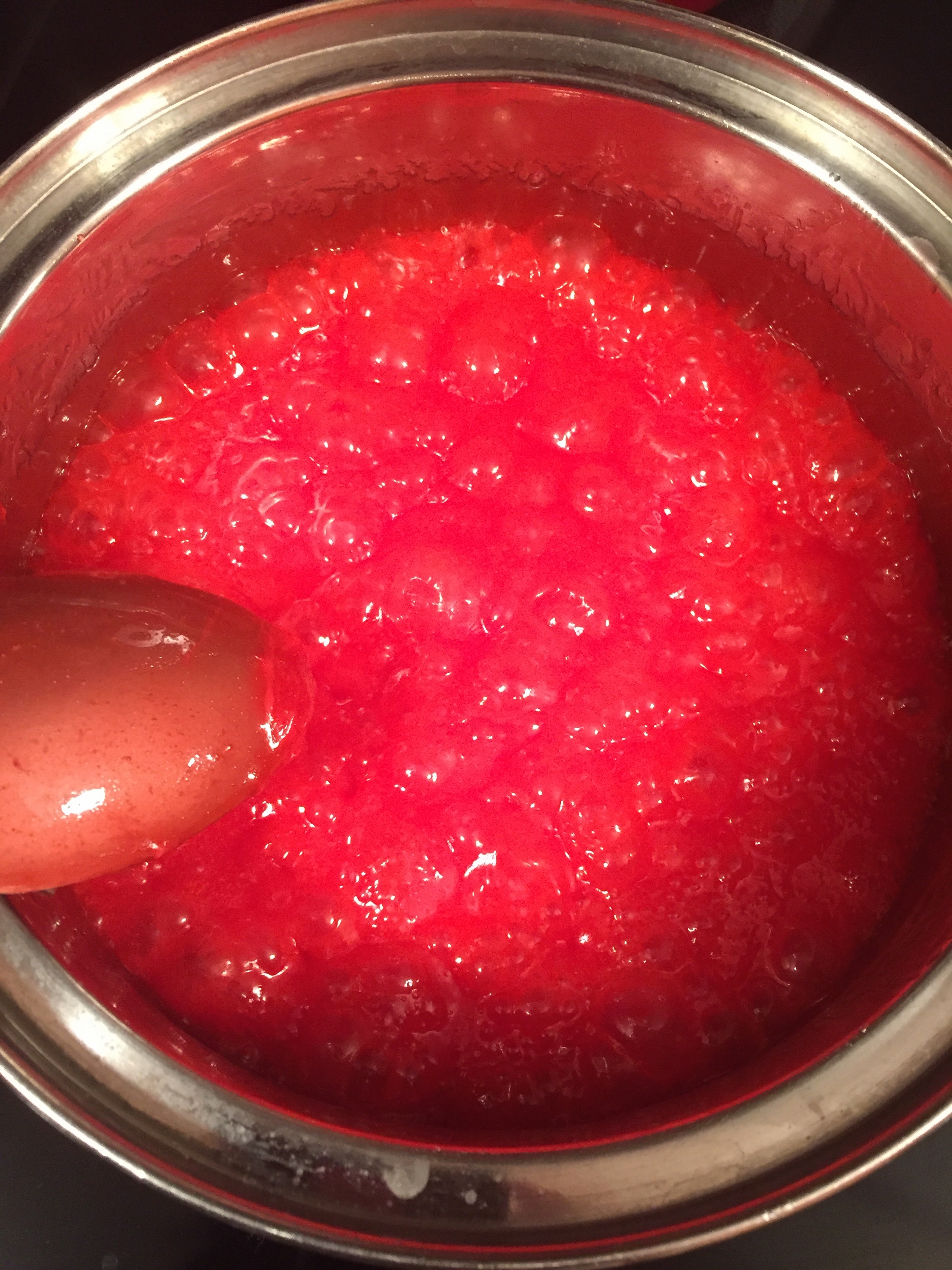 After it comes to a full boil, let the mixture cook for 5 minutes, and stir it occasionally.  While it boils, grease two large rimmed baking sheets.  After 5 minutes, pour the cinnamon lava onto the popcorn, and stir until it's all combined.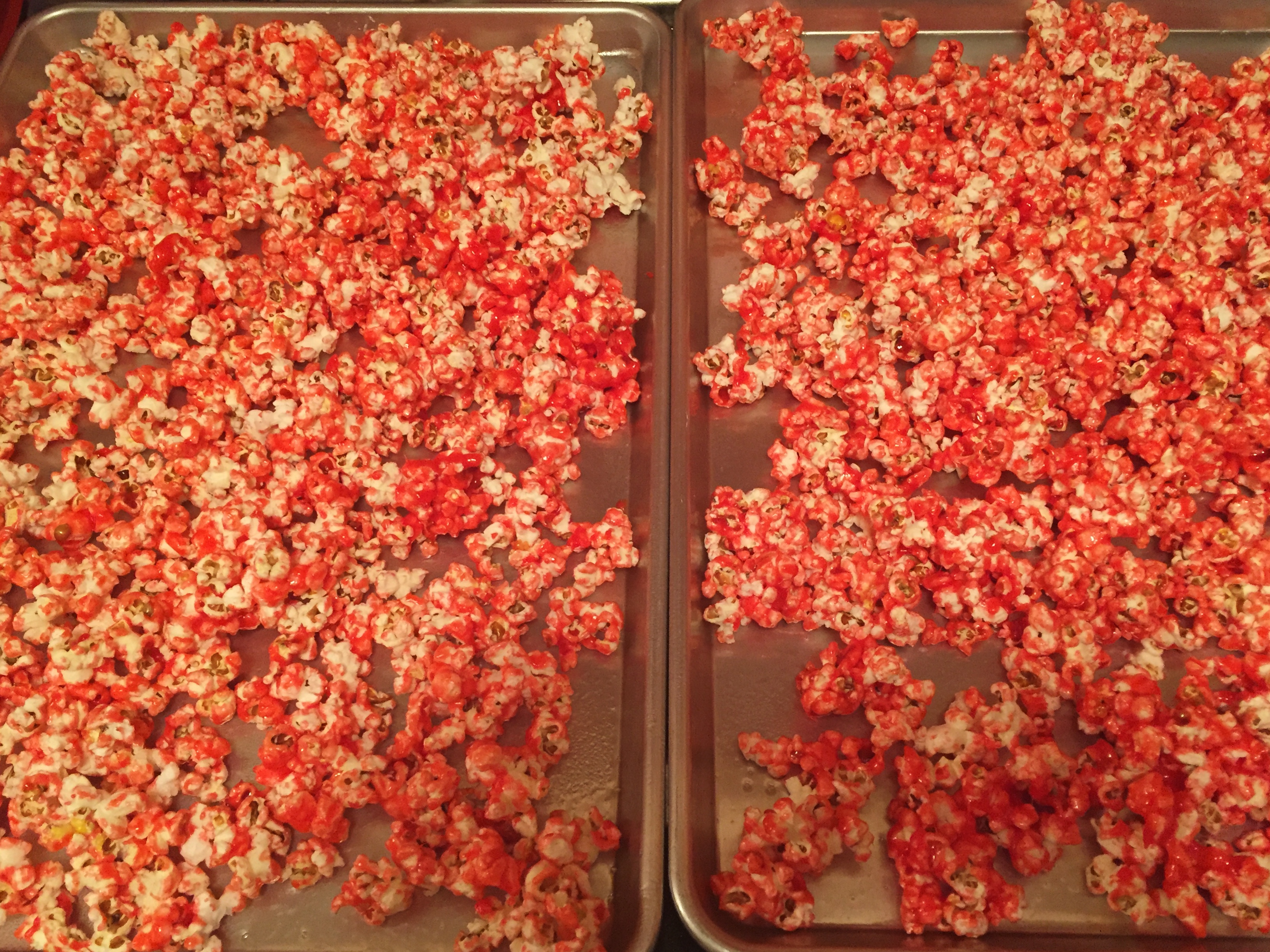 Divide popcorn among the two greased baking sheets, and bake at 250 degrees for 1 hour.  Every 15 minutes, you need to stir the popcorn to ensure the cinnamon mixture evenly coats the popcorn as it bakes.  After an hour, remove the pans from the oven and place the popcorn on waxed or parchment paper to cool.
To me, this popcorn and Christmas go hand-in-hand; try it this year, and it might just become part of your family's holiday traditions!

2525 Total Views
1 Views Today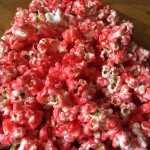 8

oz

plain popcorn

popped (makes several quarts of popped popcorn)

1

cup

butter

1/2

cup

light corn syrup

9

oz

red-hot cinnamon candies
Place 2 tablespoons canola oil and 8oz popcorn kernel in a large stockpot over medium-high heat. Cook until popping slows to one pop every 2-5 seconds. Place popped popcorn in a large bowl.

Combine butter, corn syrup, and candies in a medium sauce pan; bring to a boil over medium heat, stirring constantly.

Boil for 5 minutes, stirring occasionally.

Pour cinnamon mixture over popcorn and mix thoroughly.

Divide popcorn among two greased 15x10x1 baking sheets.

Bake at 250 for 1 hour, stirring every 15 minutes.

Remove from pans and place on waxed/parchment paper to cool.

Break apart; store in an airtight container.
**Cardinal Rule**  Don't worry if you have a lot of the cinnamon coating stuck on your pans after baking.  Since the mixture is mostly sugar, it will easily come off if you soak your pans in hot water for a couple of minutes.
---
---