Vanilla Bean Cheesecake
Easter can be an under appreciated holiday when it comes to the food.  Ham and potatoes are great and all, but it's time to give the meal some flare! Last year my sister gave me Easter Egg shaped springform pans as a gift, and I have been waiting to use them ever since!  My sister gives great gifts, by the way.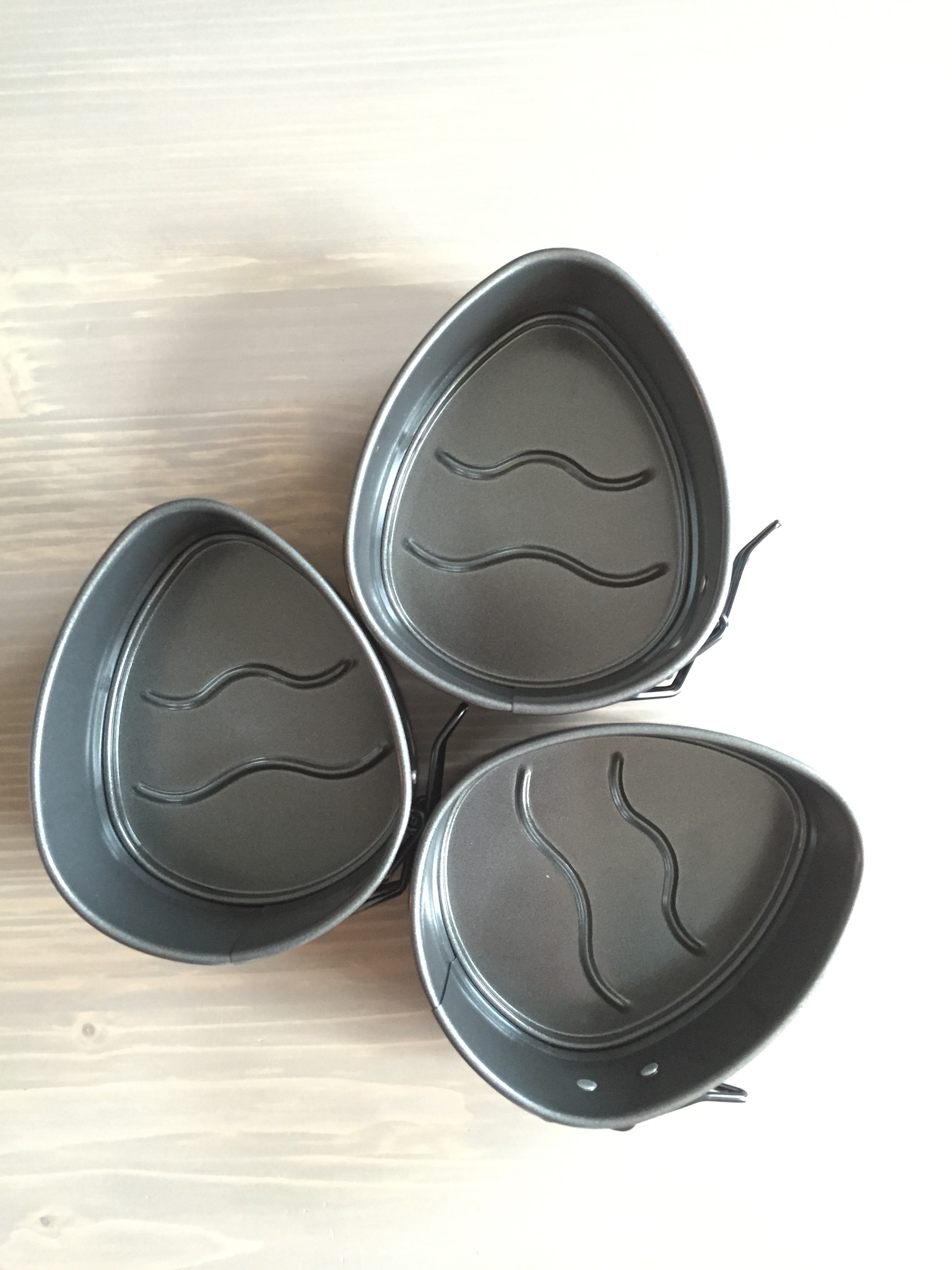 Spring has not officially started, but good luck telling that to us Minnesotans.  I have seen multiple convertibles with the tops down already (hello sunroof, I've missed you!), shorts and t-shirts.  It is hard to ignore this weather, and being able to open my windows in March to air out my apartment is glorious!
With the spring feeling comes the anticipation of Easter, and the opportunity to use my egg shaped springform pans. My mom has a great recipe for vanilla bean cheesecake that is bursting with delicious vanilla goodness, using a total of 4 vanilla beans to make it.  If you've never used vanilla beans before, please give them a try.  They are unassuming when you first look at them, but once you split them open and scrape out their insides, you will be rewarded with a wonderful vanilla caviar! The cheesecake is studded with black little dots of vanilla flavor.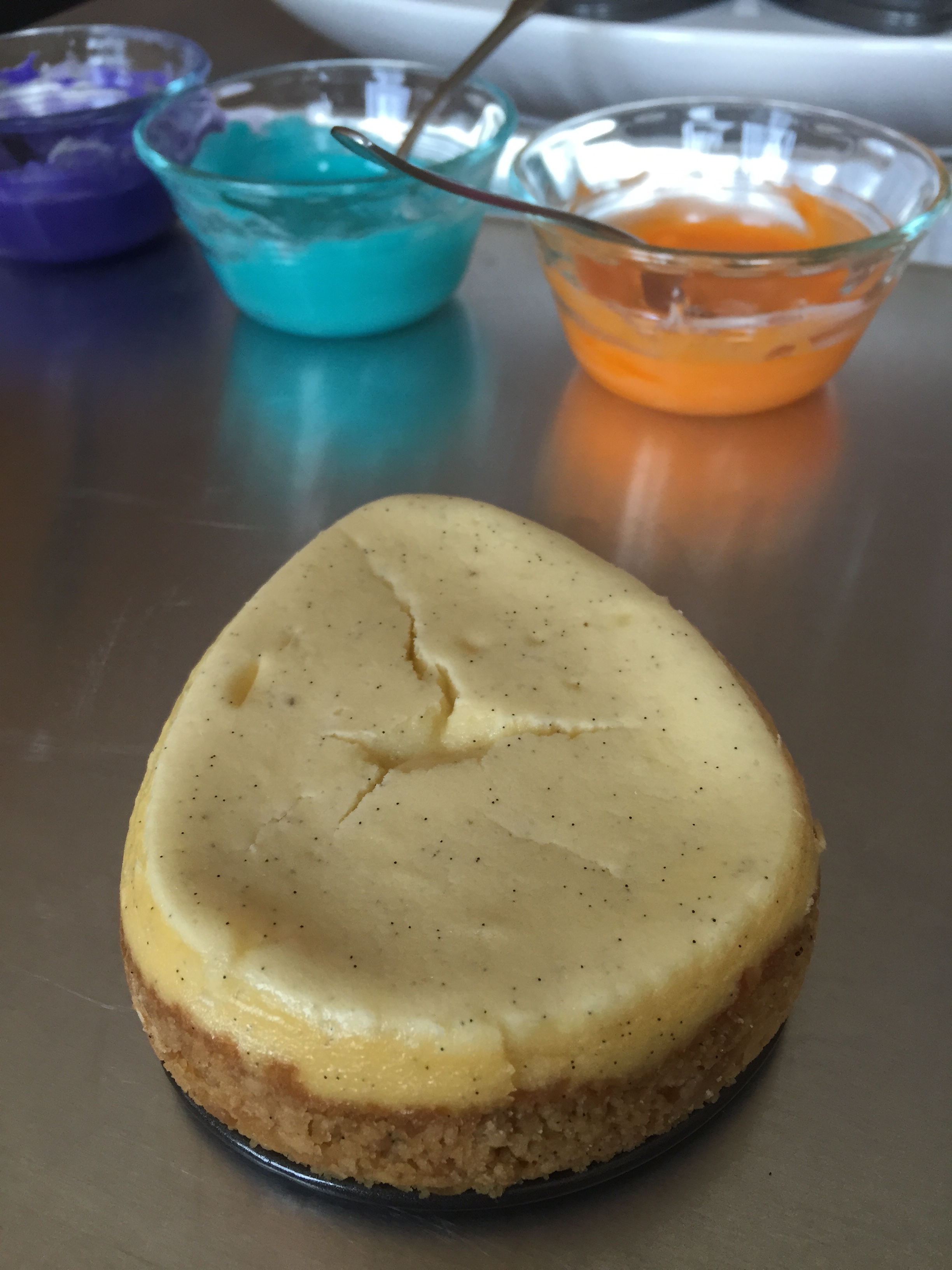 Even the crust is overloaded with vanilla. Typically cheesecake crusts are made with graham crackers. This recipe, however, calls for vanilla sandwich cookies, and also includes a vanilla bean.  I am fortunate enough to have a food processor that I used to crush up the cookies, but you can also put the cookies in a zip-top bag and crush them with a rolling pin or heavy pan.  The crumbs are then mixed with the vanilla bean seeds and melted butter.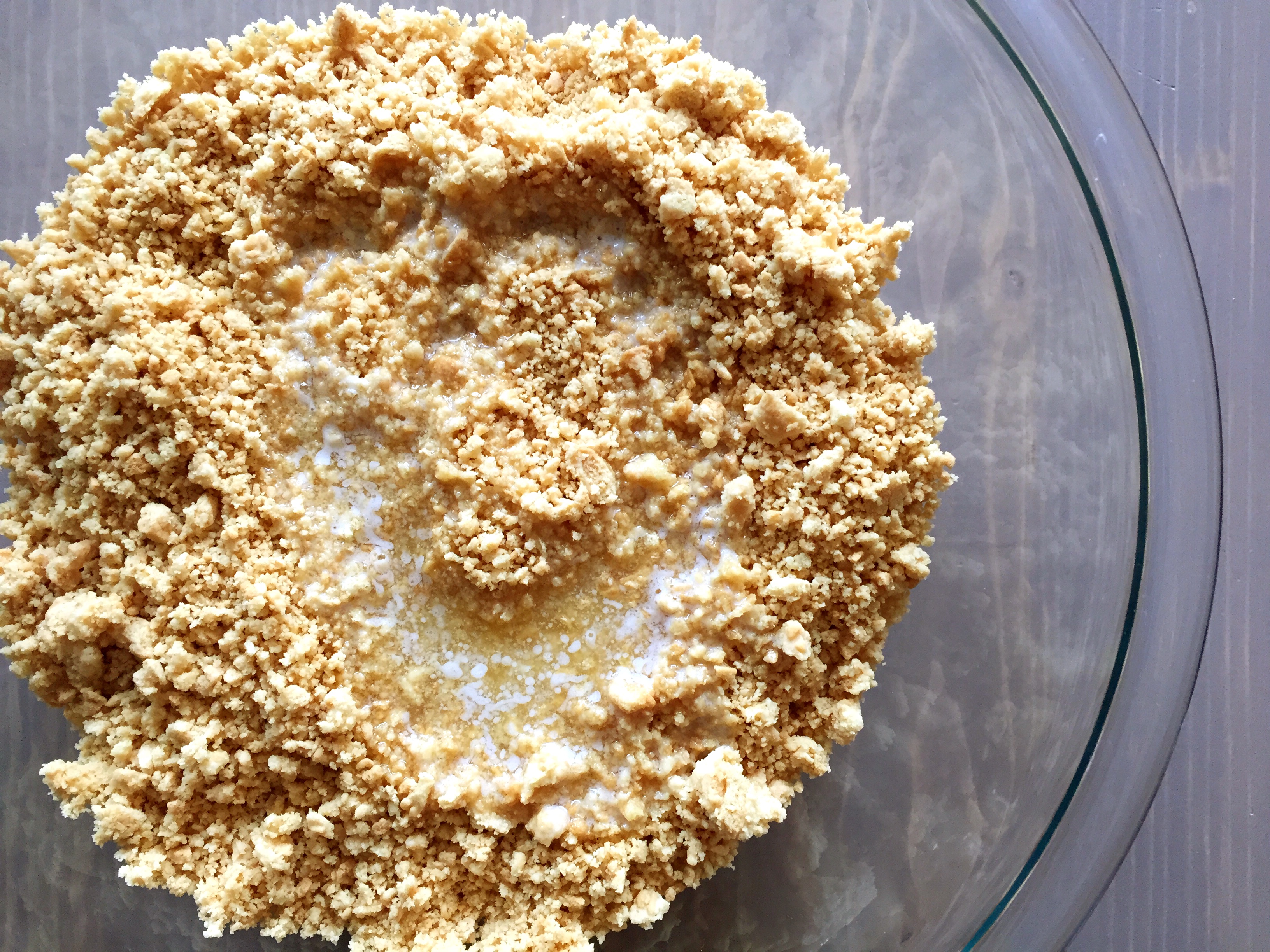 Despite my best efforts with using a water bath in the oven when I baked these, the tops of the cheesecakes cracked.  But don't fret, I solved that problem!  I whipped up some icing that is perfectly colored to get those vibrant, Easter egg hues.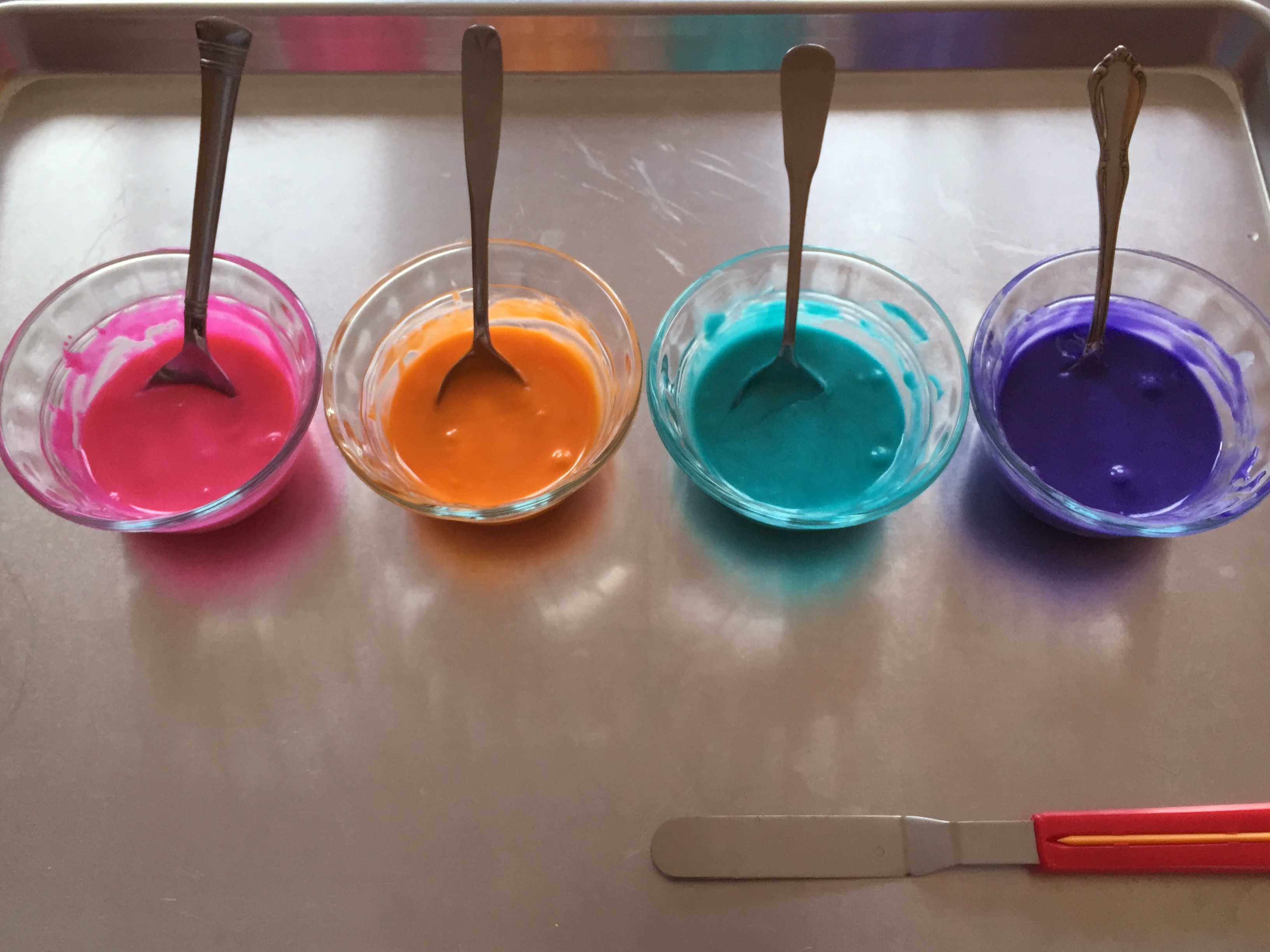 It was just the thing to disguise the imperfections in the egg tops, and complete the Easter look.  Now I know my decorating skills are far from perfect (you might not even call them good); but don't worry, they'll still taste amazing!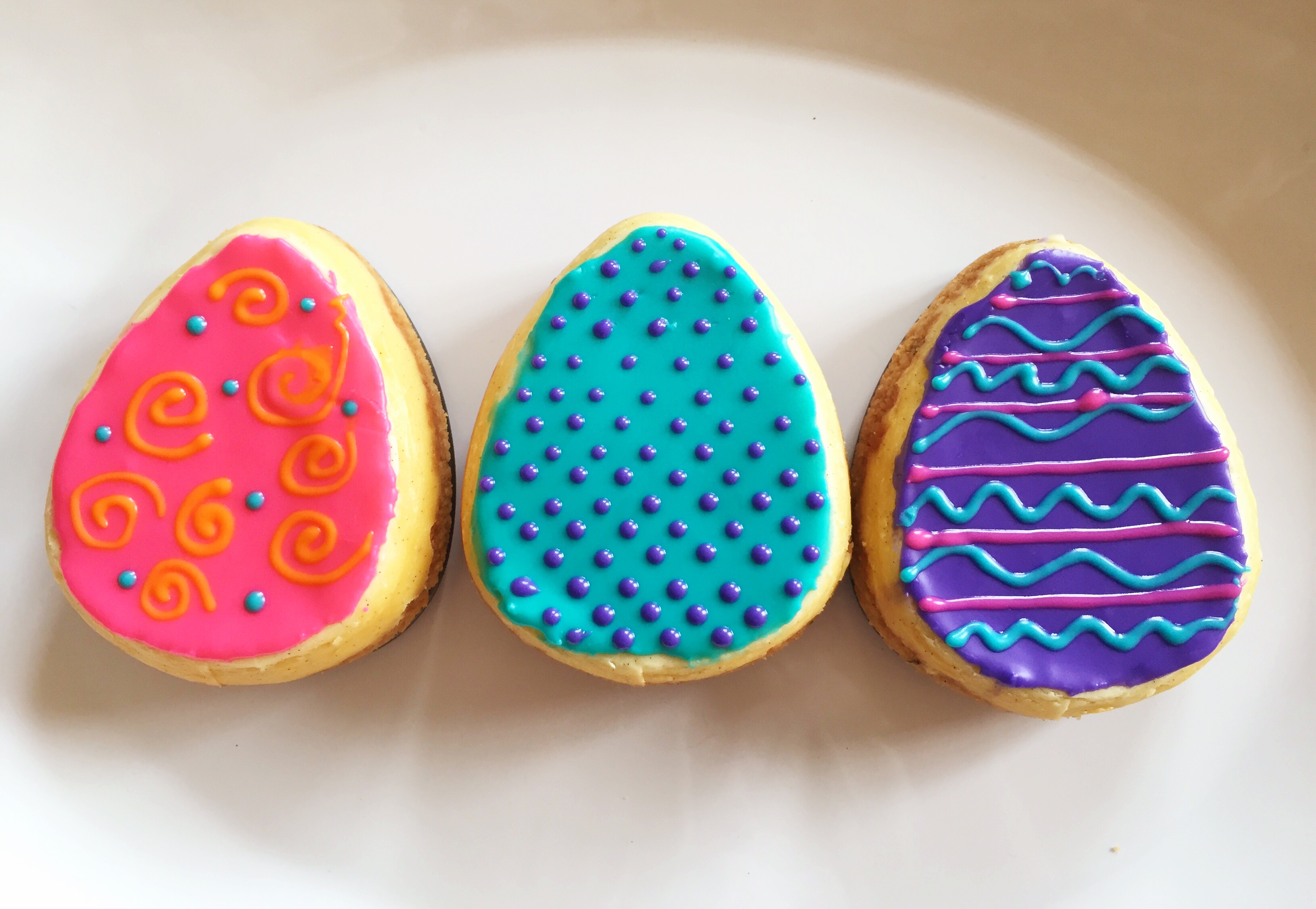 The recipe for this cheesecake makes more than what is necessary for 3 small pans, so I made an 8 inch cheesecake with the leftovers that my co-workers will get to enjoy.  And while you may not have egg-shaped pans, you should definitely still make this cheesecake in a round pan and have fun decorating it with your family this Easter!

93939 Total Views
13 Views Today
1

package

vanilla sandwich cookies

I used Oreo Golden cookies (the package was about 14 ounces)

1

vanilla bean

split lengthwise and seeds scraped

1/4

cup

butter

melted

2

pounds

cream cheese

softened

1 1/2

cups

white sugar

I used 1 cup vanillan sugar and 1/2 cup regula

5

eggs

3-5

vanilla beans

split lengthwise and seeds scraped (I used 3 since I had vanilla sugar, use up to 5 if you just have regular sugar)

1

tbsp

pure vanilla extract

3/4

cup

sour cream

1/2

cup

heavy cream
2

cups

powdered sugar

3

tbsp

milk

1/2

tsp

pure vanilla extract

Gel food coloring

use whatever colors you want!
Preheat oven to 300 degrees and lightly grease the springform pans (10inch pan if you do not have egg shaped pans).

Place sandwich cookies in a food processor and pulse until crumbs resemble sand. If you do not have a food processor, place cookies into a plastic bag, seal and remove as much air as possible, and crush with a rolling pin.

Pour the crumbs into a bowl and mix with the seeds scraped out of 1 vanilla bean. Drizzle the crumbs with the melted butter and stir to combine.

Press the crumb mixture firmly into the bottom and up the sides of the springform pans, set aside.

Place the softened cream cheese and sugar into the bowl of a stand mixer. Beat on medium speed for about 3 minutes, until the mixture is smooth. Scrape the sides and bottom of bowl.

Beat in the eggs, one at a time, incorporating each egg well before adding the next one. Add the scraped seeds of 3-5 vanilla beans, vanilla extract, sour cream, and heavy cream. Beat on medium-high speed for 1-2 minutes until the mixture is well blended and smooth.

Pour the mixture into the cookie crumb crust, leaving about 2 inches of space from the top of the pan as the cake will expand as it bakes.

Place a baking dish on the bottom rack of the oven and fill it halfway with boiling water. Place the cheesecake on the middle rack, above the pan of boiling water, and bake until a small knife inserted into the middle of the cake comes out clean - about 30-35 minutes for the small pans, and 1 hour and 20 minutes for a large cheesecake.

Turn off the oven and let the cheesecake cool down inside the oven for 1 hour. Remove and let the cheesecake finish cooling completely on a wire rack.

While cheesecake cools, mix together the powdered sugar, milk and vanilla extract. Add more sugar if icing is too thin, or more milk if it is too think, until the desired consistency is reached.

Divide icing into small bowls, and add food coloring to make your desired colors. Decorate the cheesecake once it is completely cooled.

Cover the cheesecake and refrigerate for at least 4 hours, or overnight before serving.
**Cardinal Rule** Don't be afraid to really beat the batter! Unlike a traditional flour cake, you don't have to worry about over mixing this one.
Source: All Recipes
---
---