Southwest Chicken Chopped Salad
Summer is already 2/3 of the way done, and I just keep asking myself: HOW?  It is mind boggling how fast summer flies by.  One thing that is not surprising is how hot and humid it gets throughout July and August.
On the days when it's 90 degrees and humid, the last thing I want to do is turn on my oven.  For someone who likes to bake and cook, it can be difficult to not fire up the oven and make something.  But have no fear, I can still find a way to create something without adding any extra heat to my apartment: Salads!
Some people might not be excited by salads, but they can be quite interesting and delicious.  This salad was one of the first things I pinned when I discovered Pinterest, and it's taken me years to finally make it.  I will say, it was well worth the wait!
The first step to this salad is mixing together the dressing.  It is a mixture of mayo, Greek yogurt, Ranch seasoning mix and taco seasoning.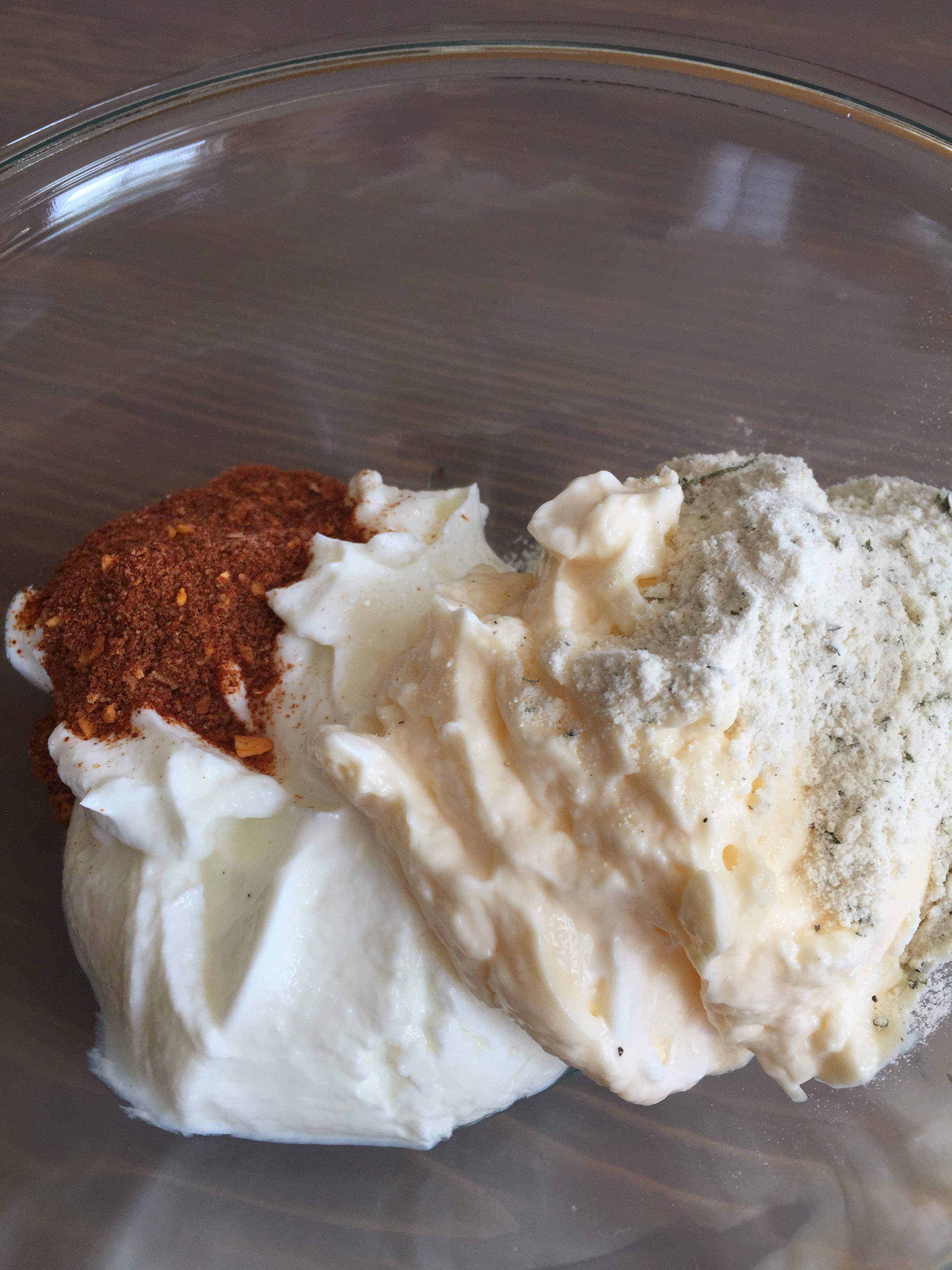 That is stirred together, and finished with a squeeze of fresh lime juice.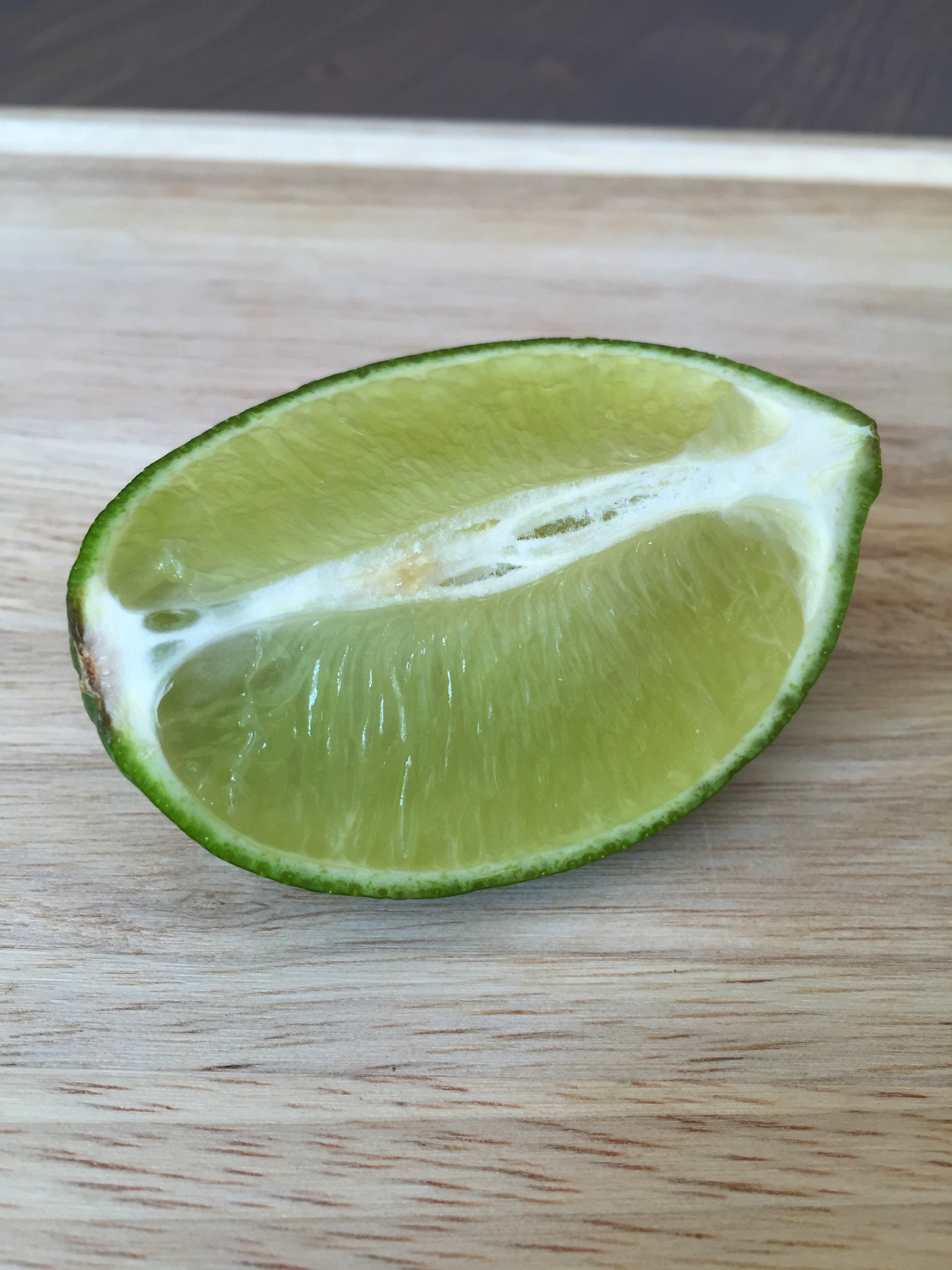 Add some salt and pepper (if needed), and in a few seconds you have your own homemade dressing!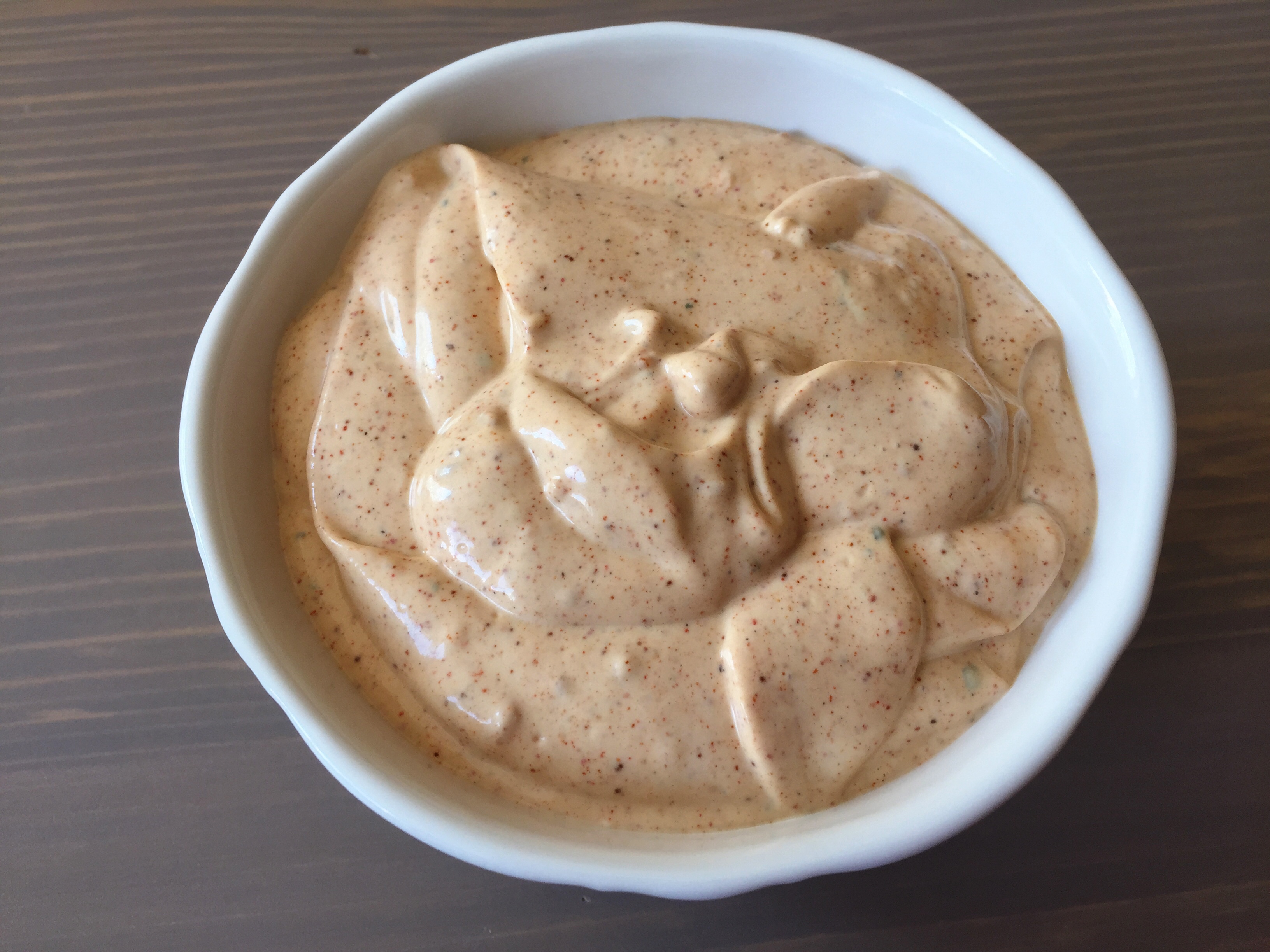 Next up you'll get to flex your knife skills, and put the "chop" in chopped salad.  I used a combination of different colored bell peppers, mostly because I found the yellow and orange peppers in my fridge the day I made this, and wanted to add as much color to the salad as I could.  I used half of the green pepper and about a quarter each of the yellow and orange.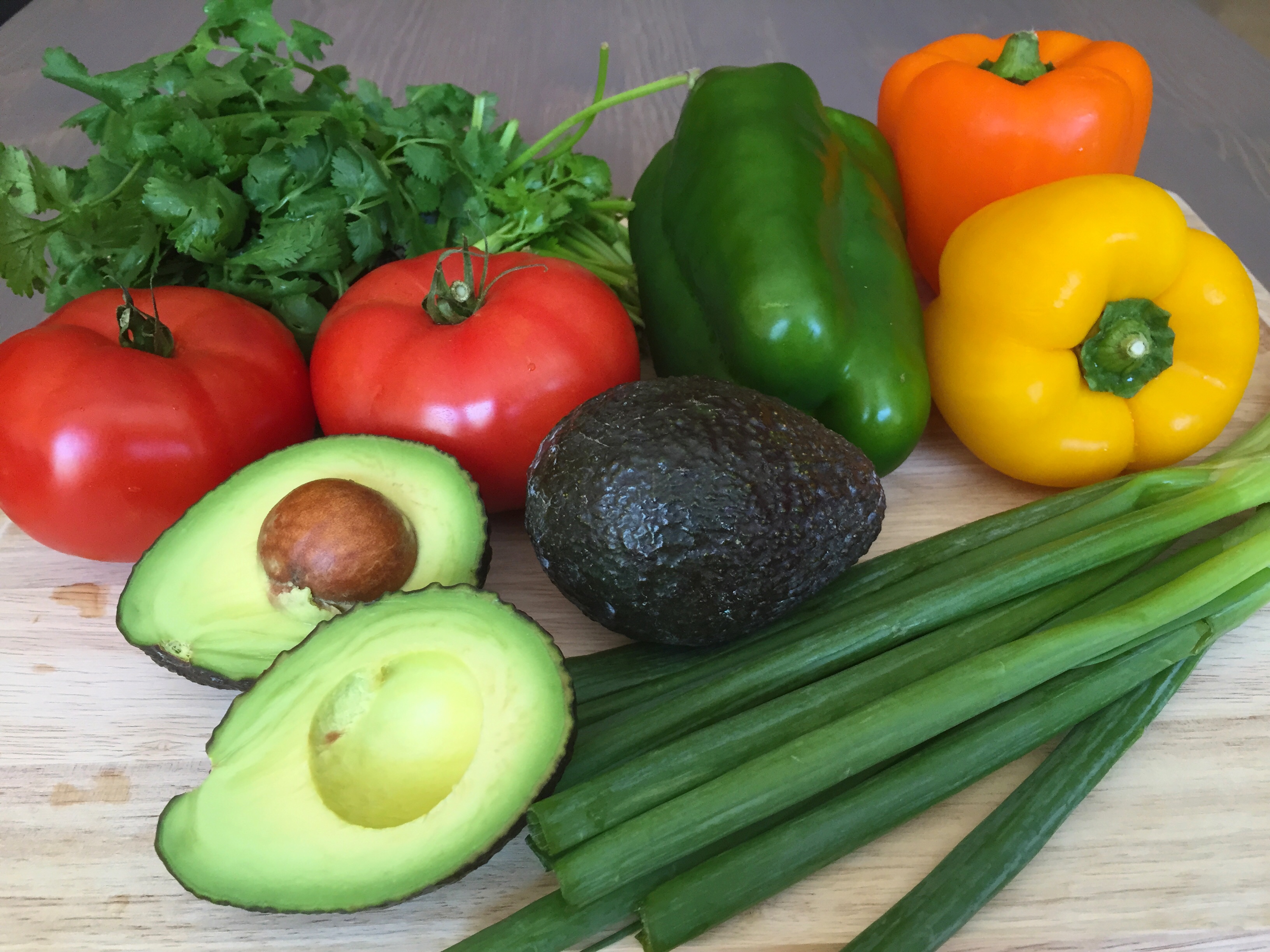 The vegetables (and technically fruits) should be cut into roughly the same size.  I removed the seeds from the tomato to help cut down on the liquid in the salad.  This makes a LOT of salad, and I have been eating it for the last 3 days.  I'm pleased to say it has held up very well, and you'd never know it was put together several days ago.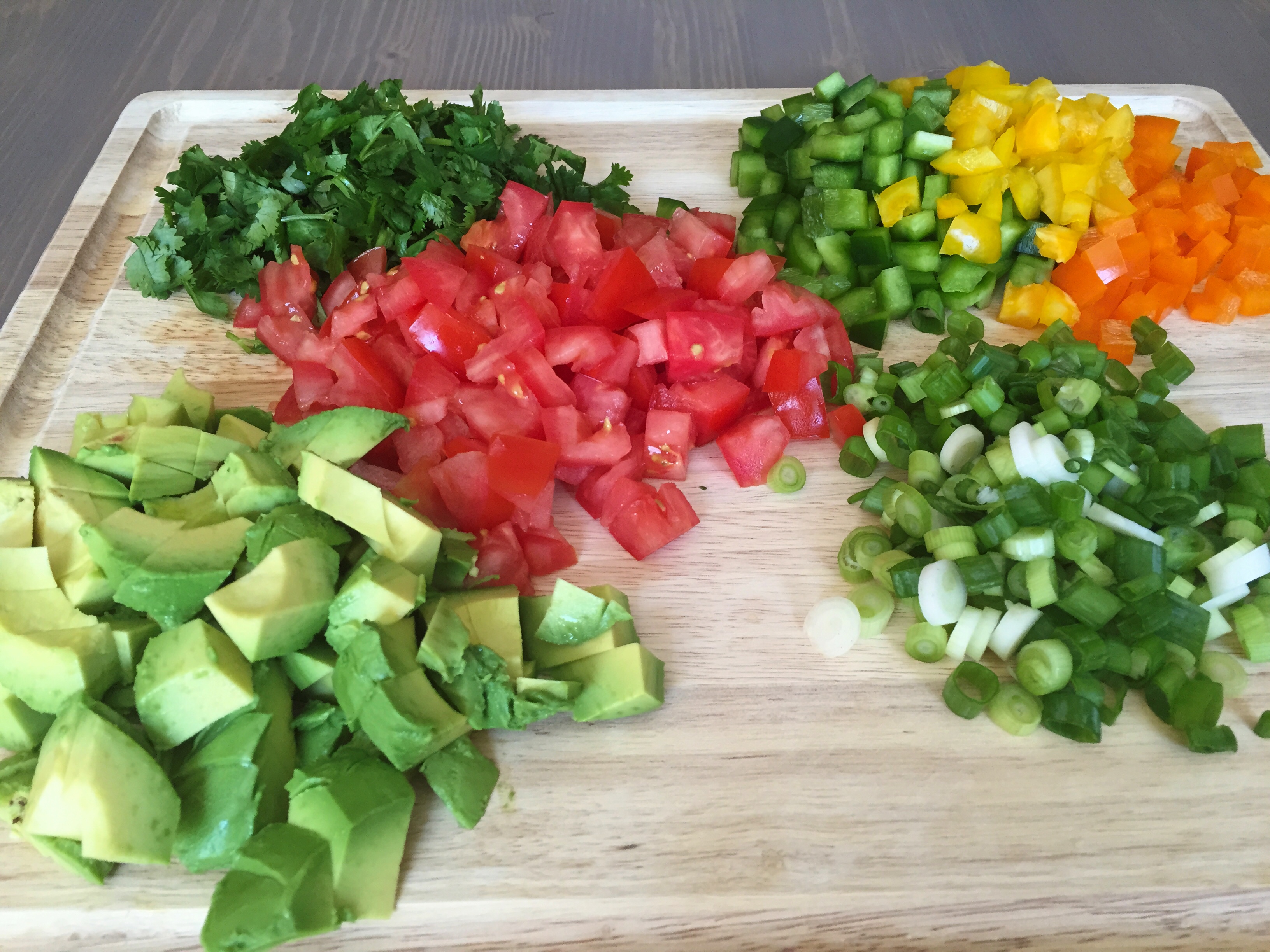 Next up in the chopping marathon was the lettuce.  I cut up a head of romaine lettuce, and added to that a cup each of corn and black beans.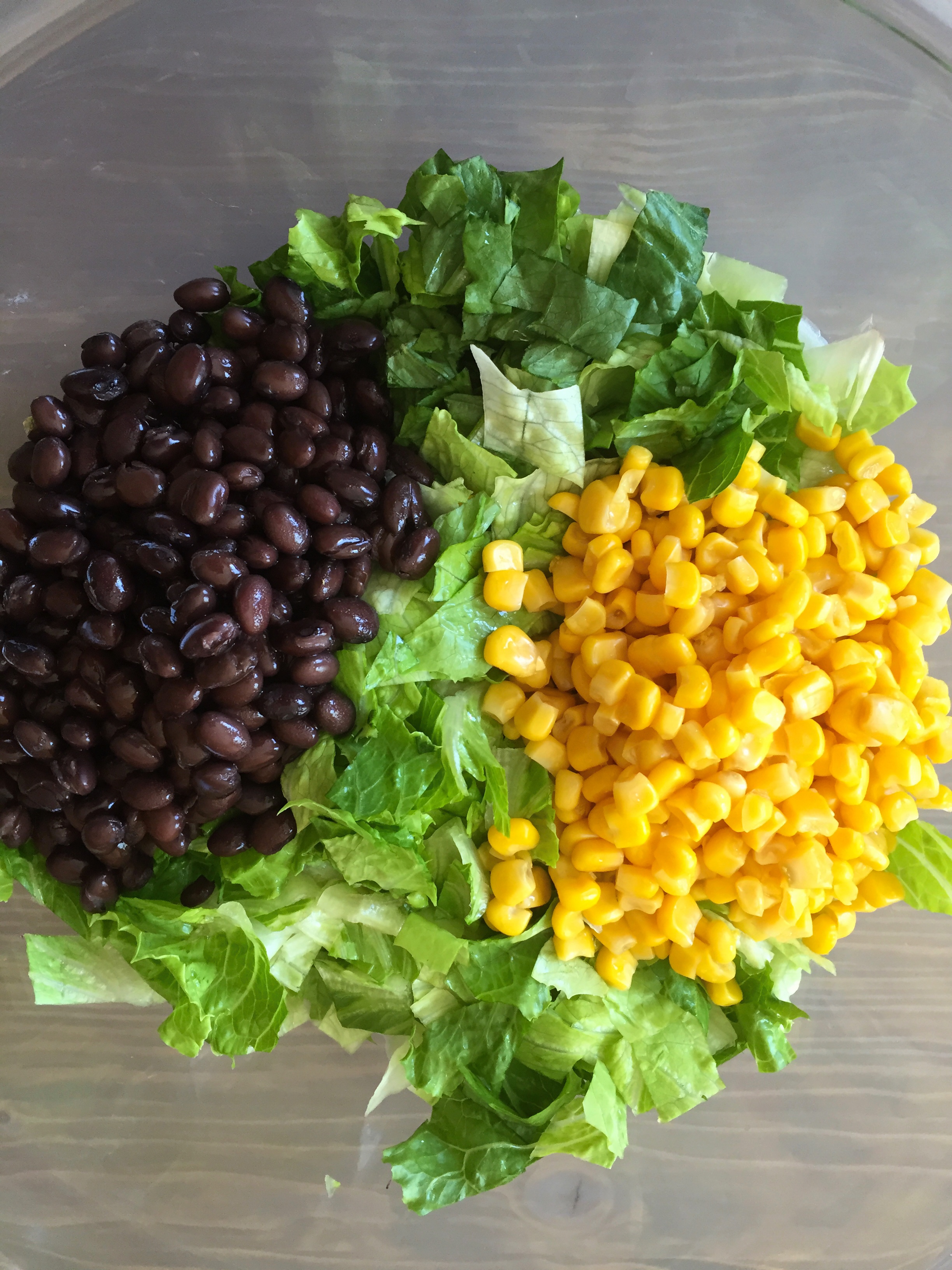 Then all the veggies were combined and tossed together with some diced chicken.  Again, to avoid heating up my kitchen/apartment, I bought a rotisserie chicken at the store and used about 2 cups total of diced chicken.   It is such a pretty mix of colors, you can just about eat the rainbow with this dish!  The only colors that are missing are blue and purple…next time I'll add some beets!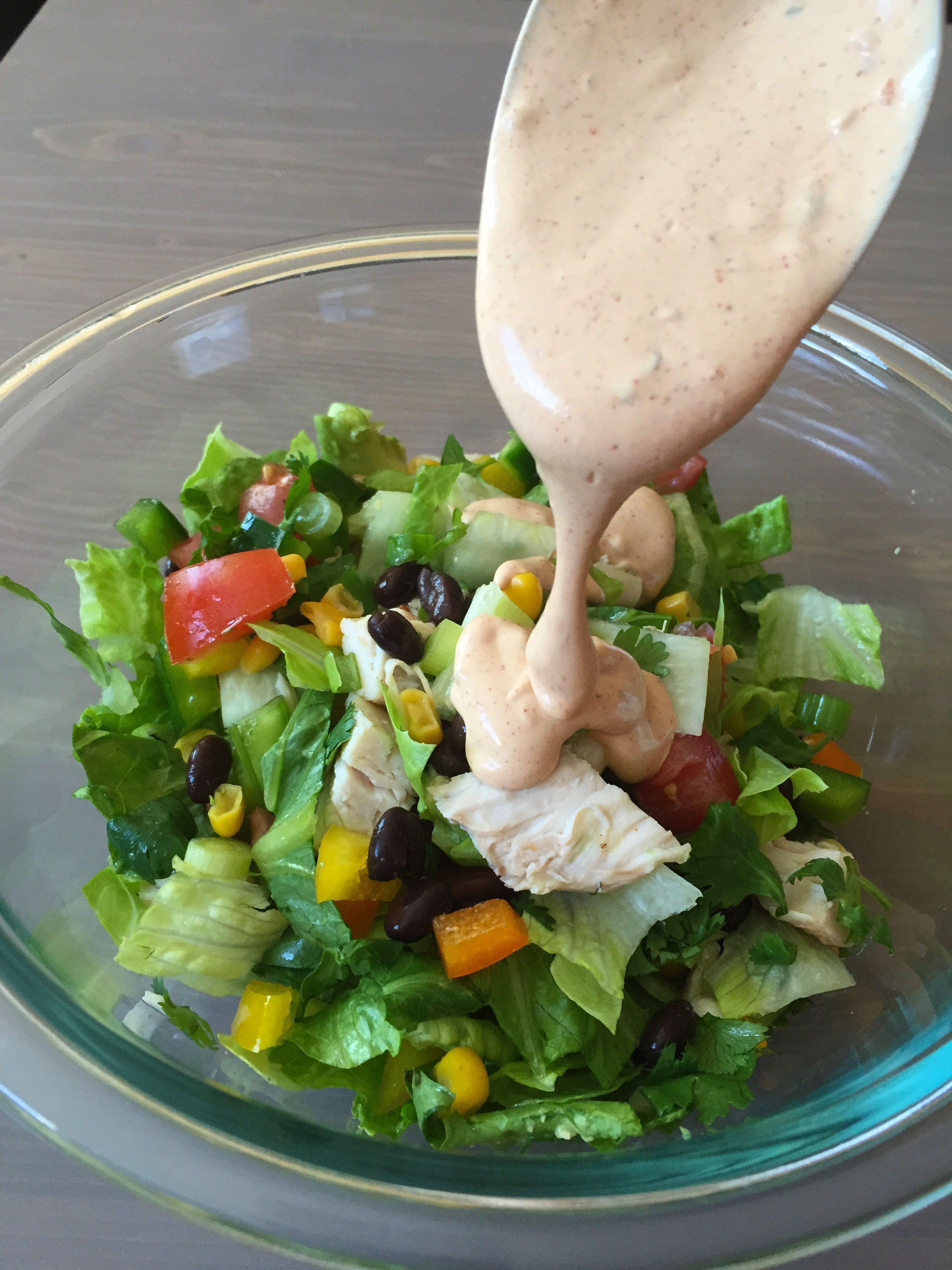 Since I knew I would be eating this salad throughout the week, I only wanted to dress one serving at a time.  If you are making this for your family or for guests, go ahead and toss the whole salad mix with the dressing.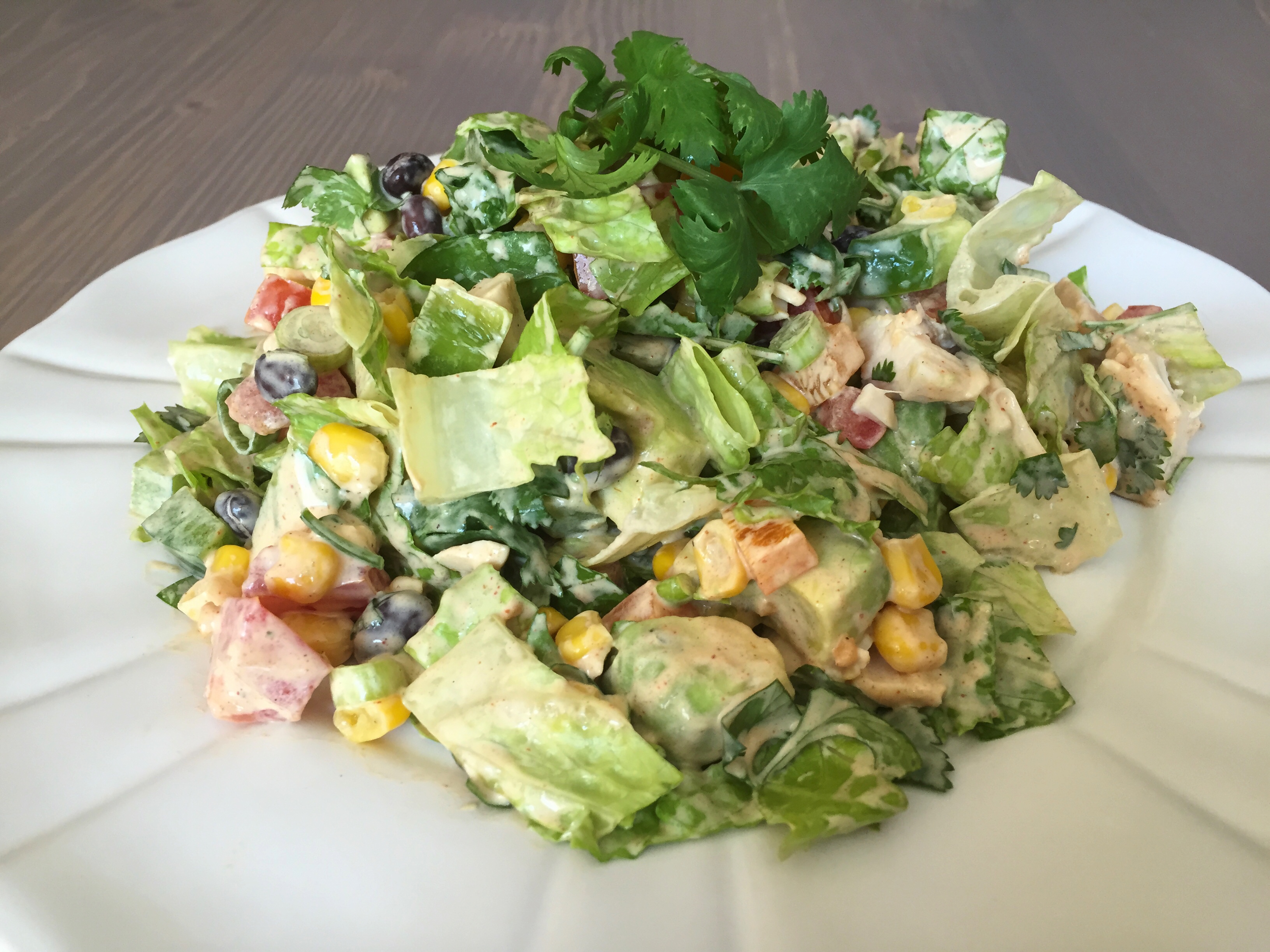 There is still plenty of sunshine and warmth to be enjoyed this summer, and I hope you make this salad when you are trying to beat the heat!

2411 Total Views
2 Views Today
1/2

cup

mayonnaise

1/2

cup

Greek yogurt

plain, unflavored

1/2

tbsp

ranch seasoning

1

tbsp

taco seasoning

1/2 - 1

tbsp

lime juice

more or less to taste

salt and pepper

to taste
2

cups

diced rotisserie chicken

1

green pepper, diced

or whatever combination of bell peppers you have on hand

2

medium tomatoes

seeded and diced

4

scallions

sliced

1/2

bunch

cilantro

chopped

2

avocados

diced

1

cup

black beans

drained and rinsed

1

cup

sweet corn

either canned or frozen (thawed)

1

large romaine heart

chopped
Mix the mayo, yogurt, ranch and taco seasonings together in a small bowl.

Add lime juice and salt and pepper. Taste before adding salt as there is quite a bit of salt in the mayo and seasoning mixes.

Let dressing sit in the fridge while you chop the salad ingredients.

In a large bowl, mix all the salad ingredients together, being careful to toss gently so you don't mash the avocado.

Toss salad with the dressing when you are ready to serve.
**Cardinal Rule** Toss the diced avocado with a little lime or lemon juice to prevent them from getting brown before you serve the salad.
BONUS**Cardinal Rule**  Not sure what to do with the leftover seasoning mixes?  Combine either of the seasonings with plain Greek yogurt (or sour cream) to make a quick dip for veggies/pretzels/chips!
Recipe Source: Lauren's latest
---
---