Pimento Cheese
Just when I thought I was going to settle into a routine with the blog again, we went and got a dog!  He is a 3 year old chiweenie (dachshund-chihuahua mix) named Bart, and he is a ball of energy!  With  this newest addition, my well intended plans to give thecookingcardinal.com some much needed love went right out the window.  I'm learning to roll with these detours, and not be too hard on myself.
That being said,  I really do miss blogging, and I have been sitting on an amazing pimento cheese dip recipe since February that I must share with you now!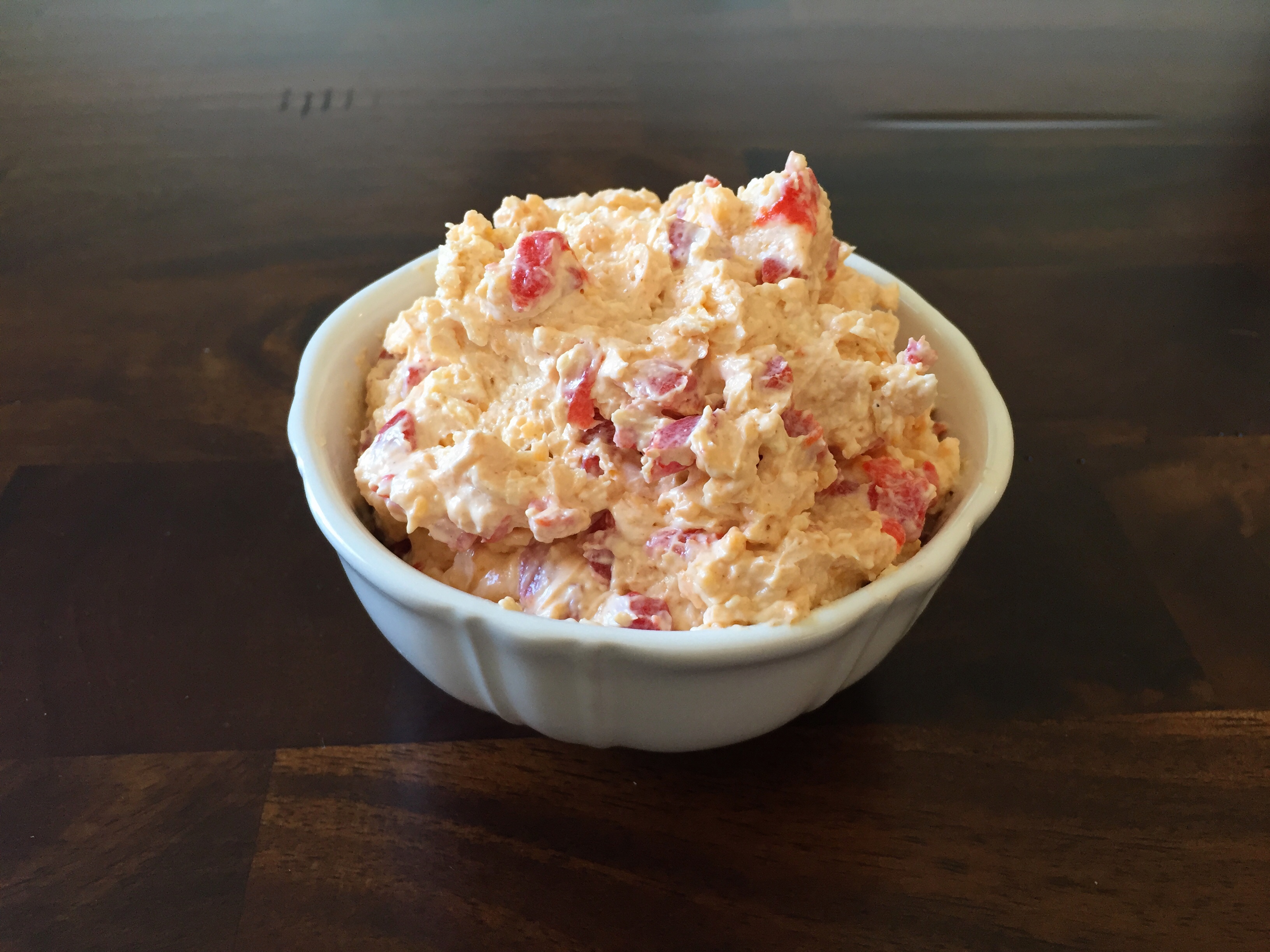 I made this cheese to serve with the soft pretzels I made in February, and it was the perfect accompaniment.  It is cheesy, creamy, and has a nice garlic hint that pairs so well with so many things.  You can of course eat it with soft pretzels, but it is also great on crackers, in finger sandwiches, or you can kick things up and put it in a grilled cheese sandwich!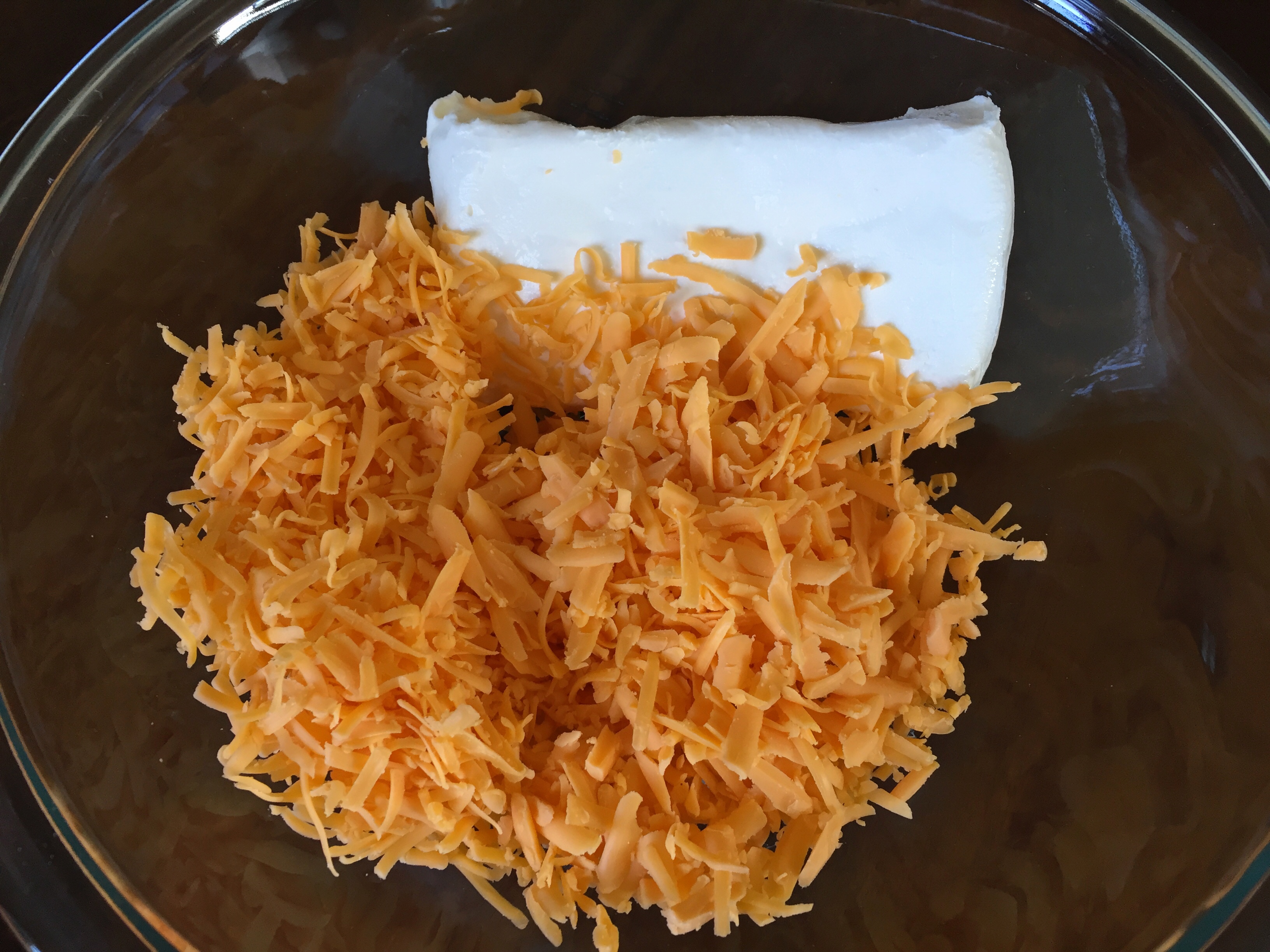 Pimento cheese is very easy to make.  To start, you need grated cheddar cheese and softened cream cheese.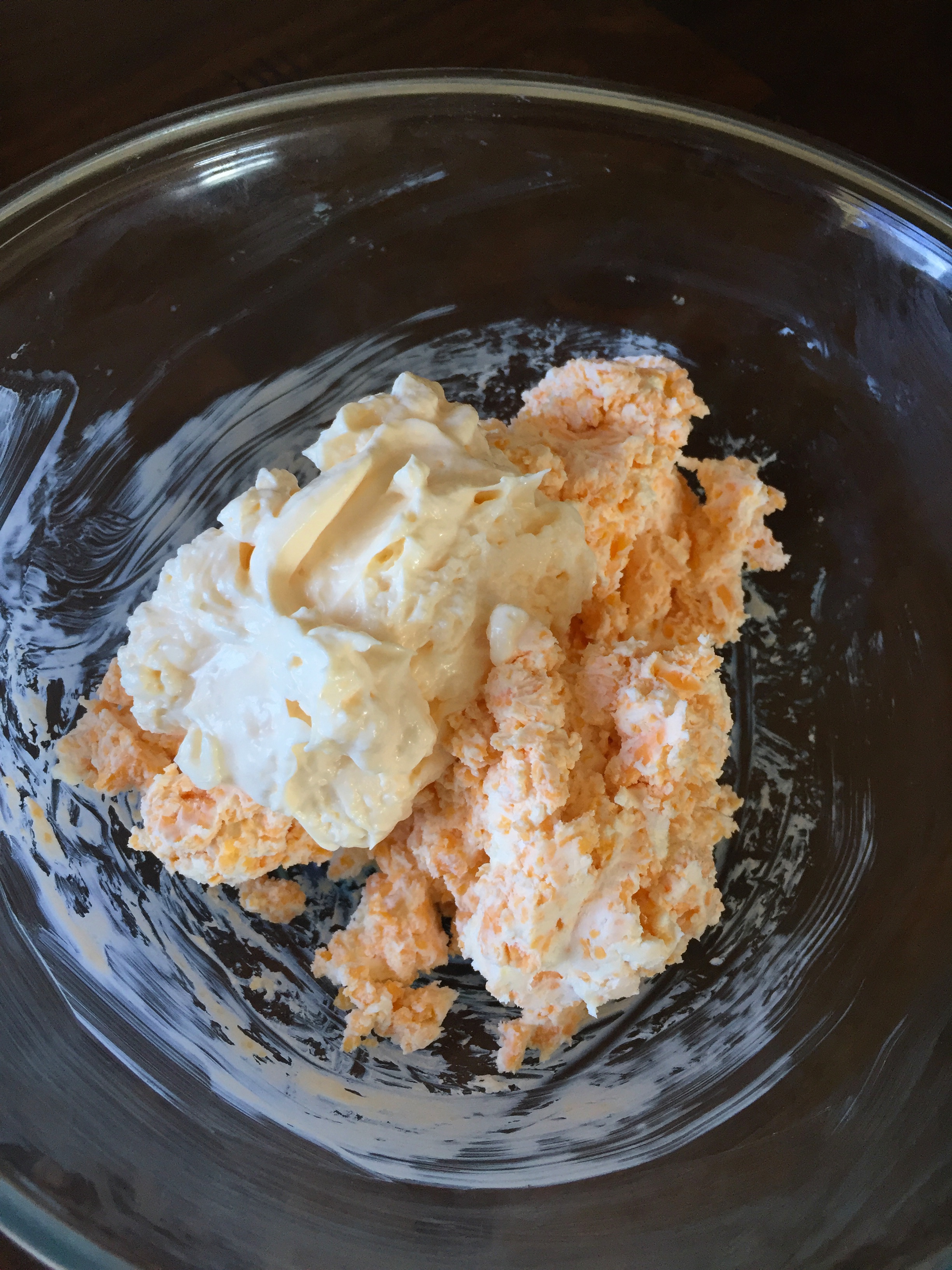 Mix the cheeses together, and then add some mayonnaise.  You could use store bought (which is what I did this time), or you could take 5 minutes to make your own mayo.  As with most really good, comforting recipes, this is not low-fat; but it's worth splurging every once in a while.  After the mayo and cheese mixture are all combined, you'll add some more seasoning.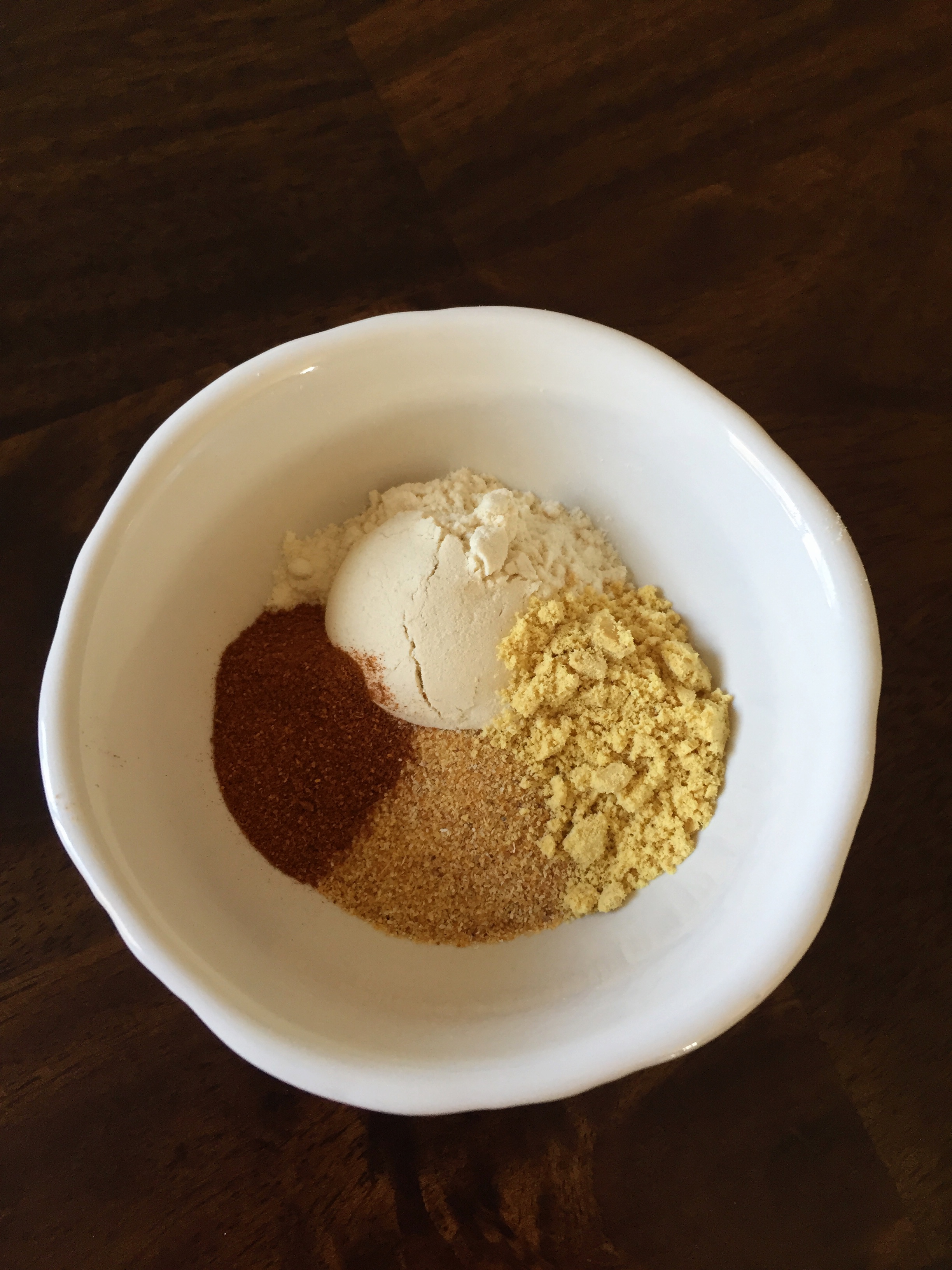 Onion powder, dried mustard powder, garlic powder and paprika are added to the cheese mixture, and are stirred in until combined.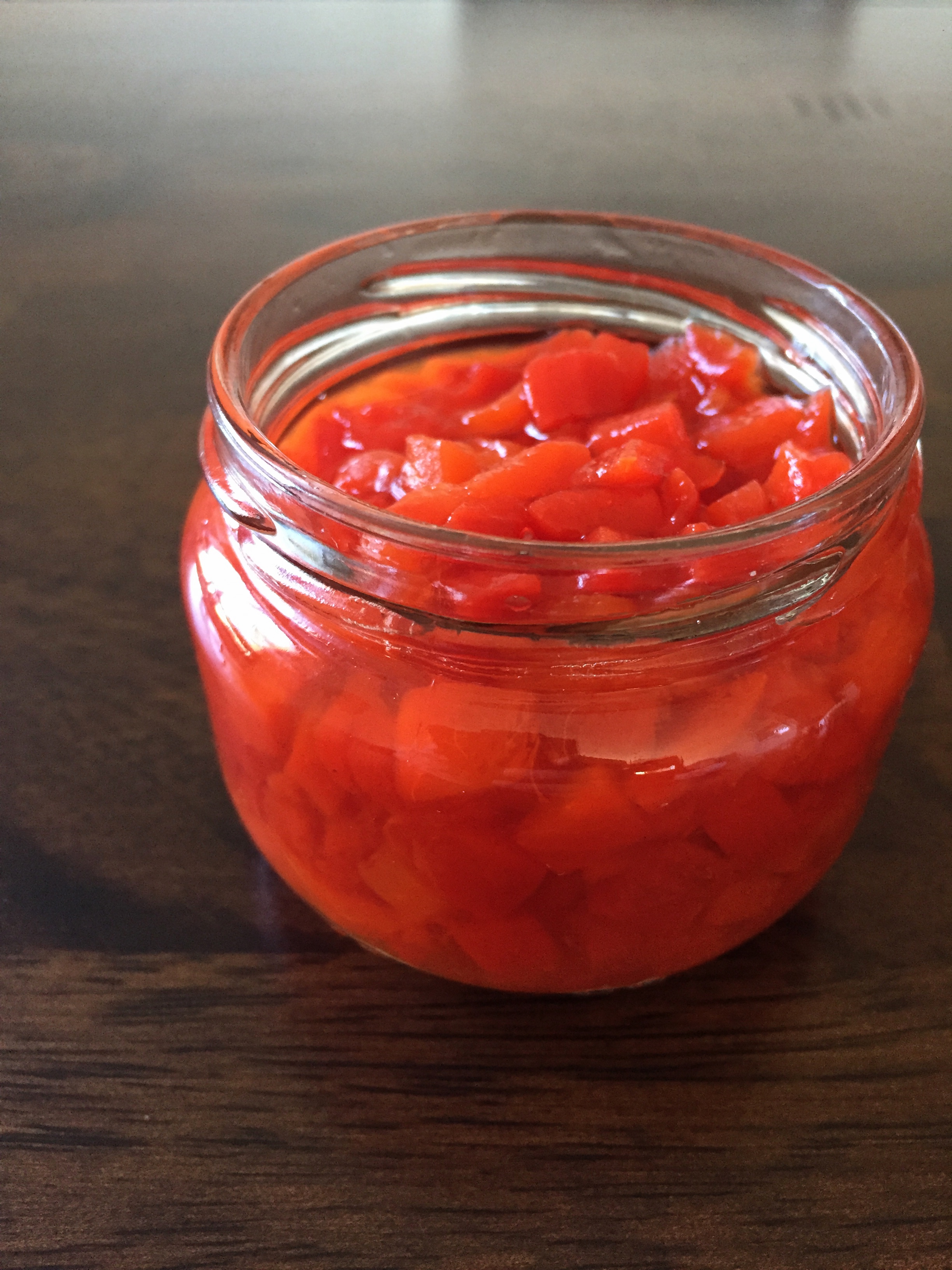 The final step is adding this spread/dip's namesake – diced Pimentos.  For those of you that aren't familiar with pimentos, they are a type of red pepper (not spicy) that can be served fresh or pickled, as they are in this recipe.  They are also the little red bit that is stuffed into standard green olives.  You'll want to buy diced pimentos the use for this recipe.  Drain the liquid off the pimentos, and dump them in with the cheese/spices mixture.
Stir it all together until it's combined, and then chill the pimento cheese for a 30-60 minutes before serving so the flavors can meld and marry together.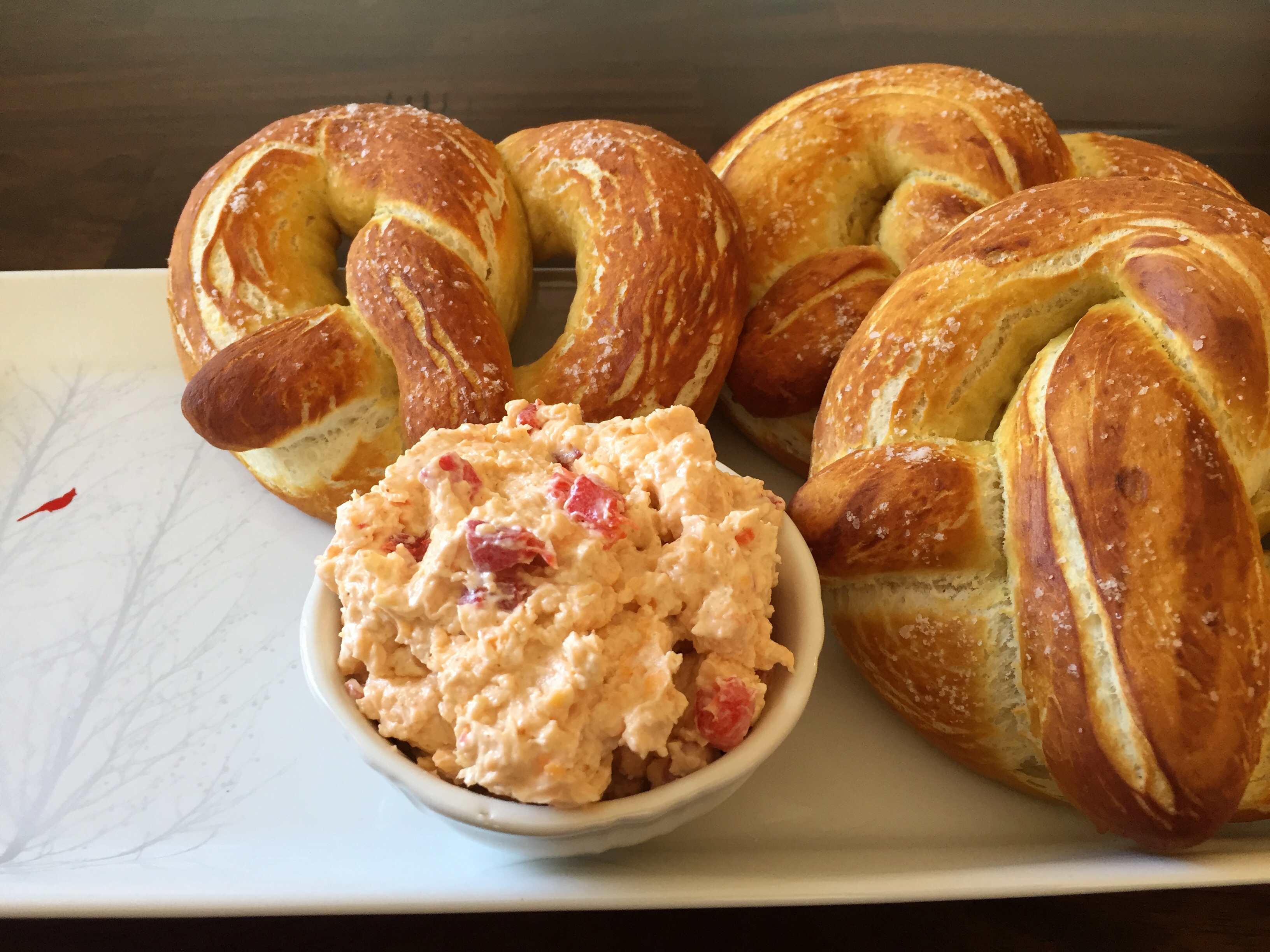 This is such a versatile dip, and it's hard to not just eat it straight out of the bowl with a spoon!  I recommend making this pimento cheese, and getting creative with your pairings!

2222 Total Views
1 Views Today
2

cups

grated cheddar cheese

8

oz

cream cheese

softened

1/3

cup

mayonnaise

1/2

tsp

onion powder

1/2

tsp

garlic powder

1/2

tsp

dried mustard

1/4

tsp

paprika

4

oz

diced pimentos

drained
Mix the softened cream cheese and cheddar cheese together, either by hand or with an electric mixer, until combined

Add the mayo to the cheese mixture, and stir to combine

Next add the onion powder, garlic powder, dried mustard and paprika. Mix until well incorporated

Chill for 30-60 minutes before serving
**Cardinal Rule**  To ensure there is some texture in the spread, I like to use an electric mixer to whip up the cream cheese, and then stir in the cheddar cheese by hand.  This helps the cheddar cheese stay intact and doesn't get beat up by the electric mixer.
Recipe Source: Big Bears Wife
---
---