Peanut Butter Oatmeal Chocolate Chip Cookies
It's hard to believe that this coming December marks my third year anniversary at work!  I started there in the contact center for variable annuities.  I went to school for international business, and never really saw myself working with annuities so it was an interesting experience.  There were six of us in my new hire class, and we spent a lot of time together during our three weeks of training.
At some point during week 2 of training, we'd all had our fill of annuities, and were close to our breaking points.  True to my fashion, I dealt with that stress by baking! I made these peanut butter oatmeal chocolate chip cookies, and brought them in to share with my fellow team members.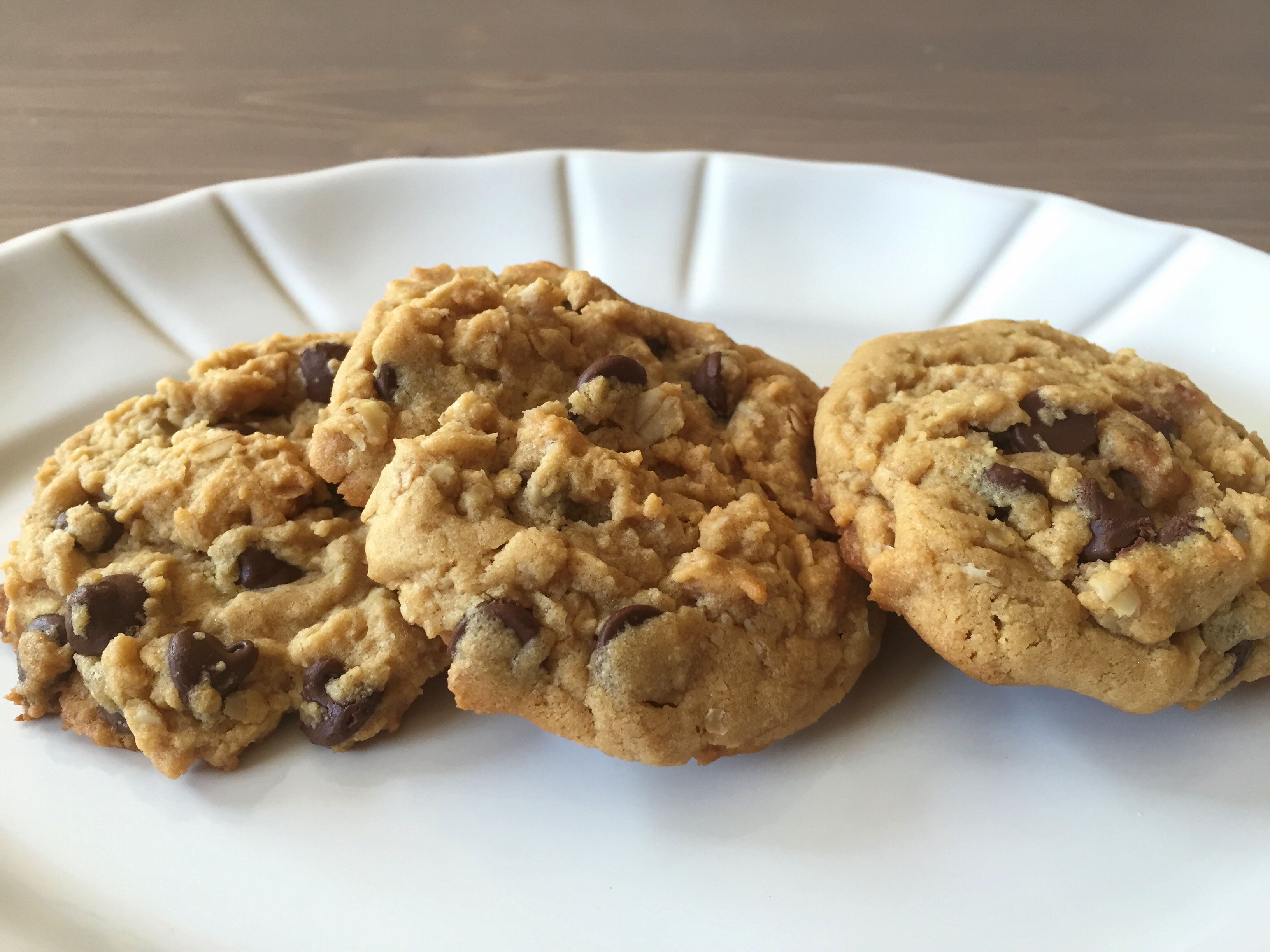 The cookies definitely did the trick to boost some spirits!  They really have everything you could want in a cookies – there is a great peanut butter flavor, they are soft and the oatmeal makes them chewy, and the chocolate chips tie it all together.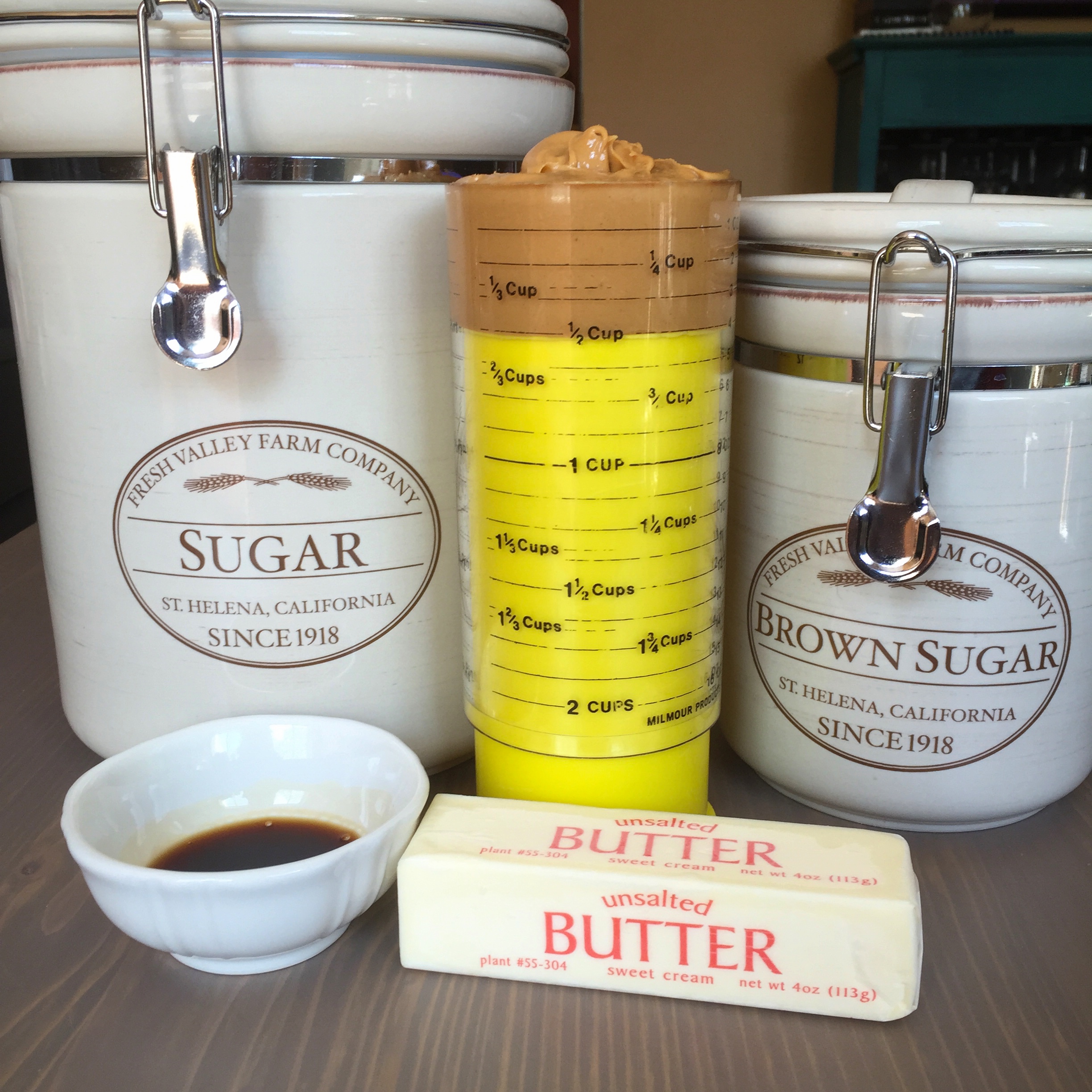 The recipe is pretty simple, and comes together quickly.  Soften butter is creamed together with the peanut butter, sugars, and vanilla.  Once that is light and fluffy (about 2-3 minutes), 1 egg is added to the mix, and then in go the dry ingredients (flour/salt/baking soda).  Finally, the oats and chocolate chips are added.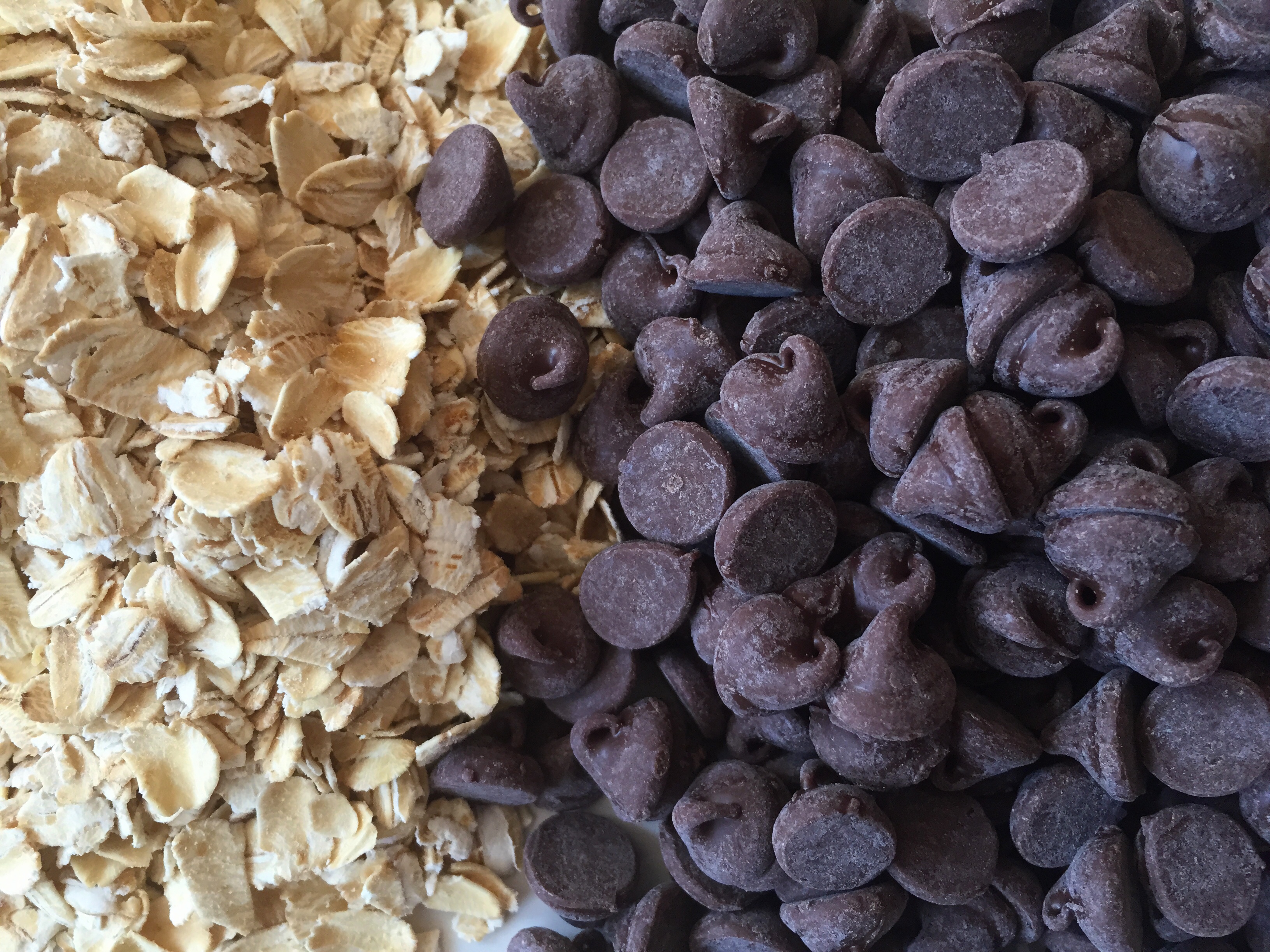 For the oats, I used a combination of old fashioned oats and quick cooking oats.  Whichever you have on hand will work perfectly!  The old fashioned oats will give a little more texture than the quick cooking oats, so it just depends on your preference.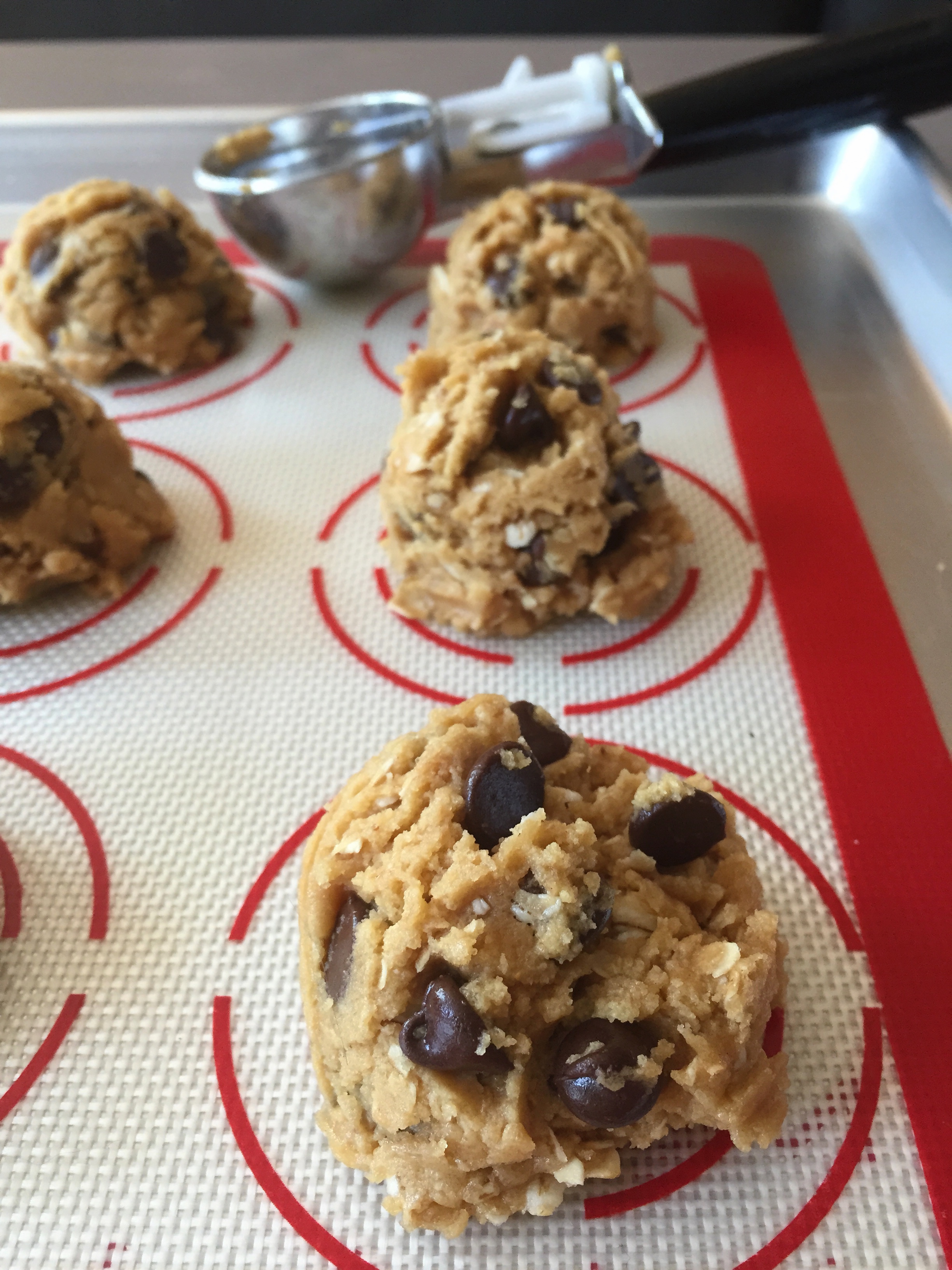 Once the cookie dough is all mixed together (and has been sufficiently taste-tested), it's time to scoop them on to baking sheets.  I made large cookies this time, but I've also made them smaller so there are more for sharing.  I like to use scoops like the one in the picture above when dishing out the dough; they help ensure all your cookies are the same size, and it makes getting the dough onto the sheets really fast!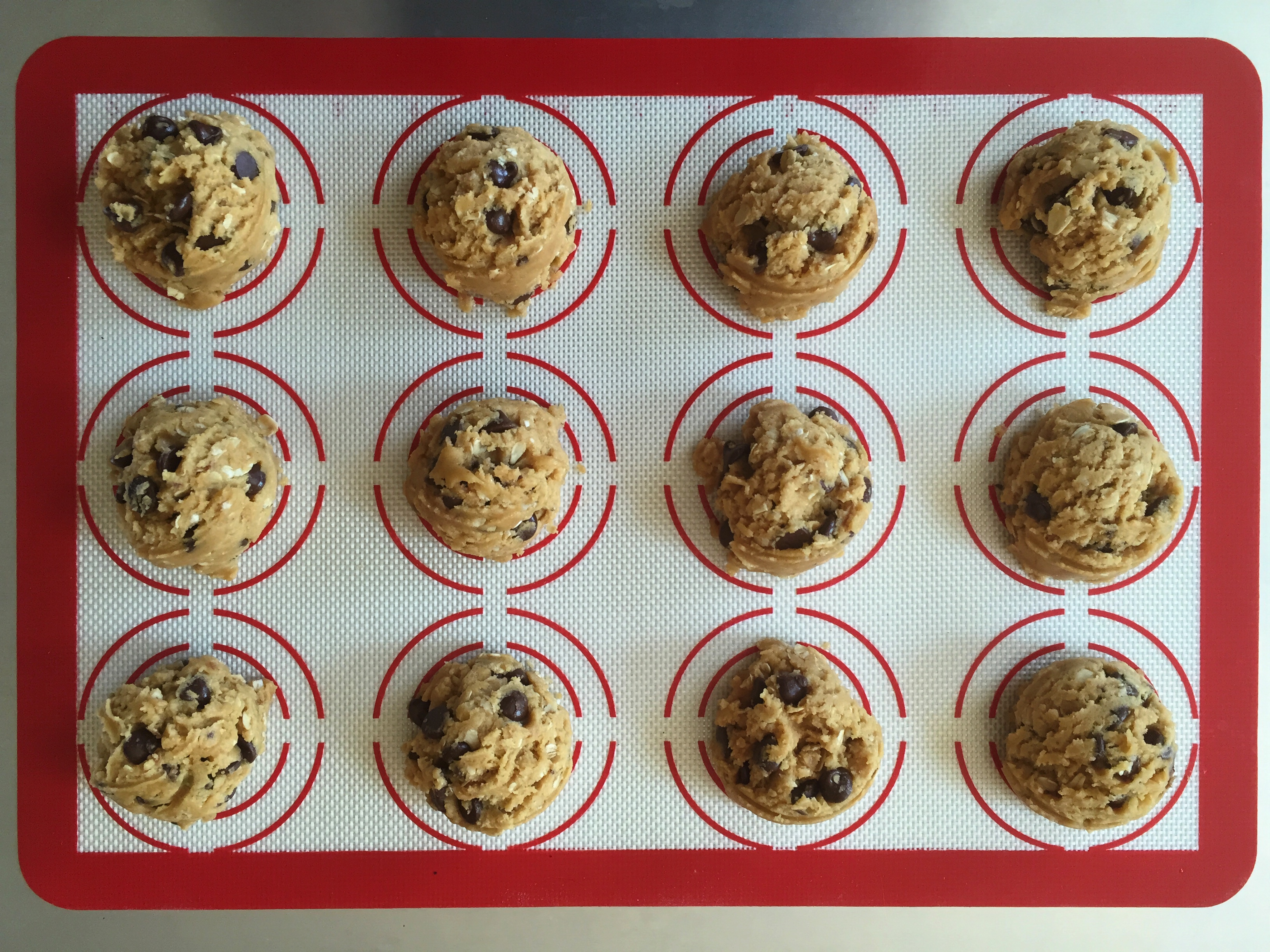 I have silicon mats that I used to line my cookie sheets, but it is certainly not a necessity.  I would recommend lining the baking sheets with parchment paper, though, just so they don't stick.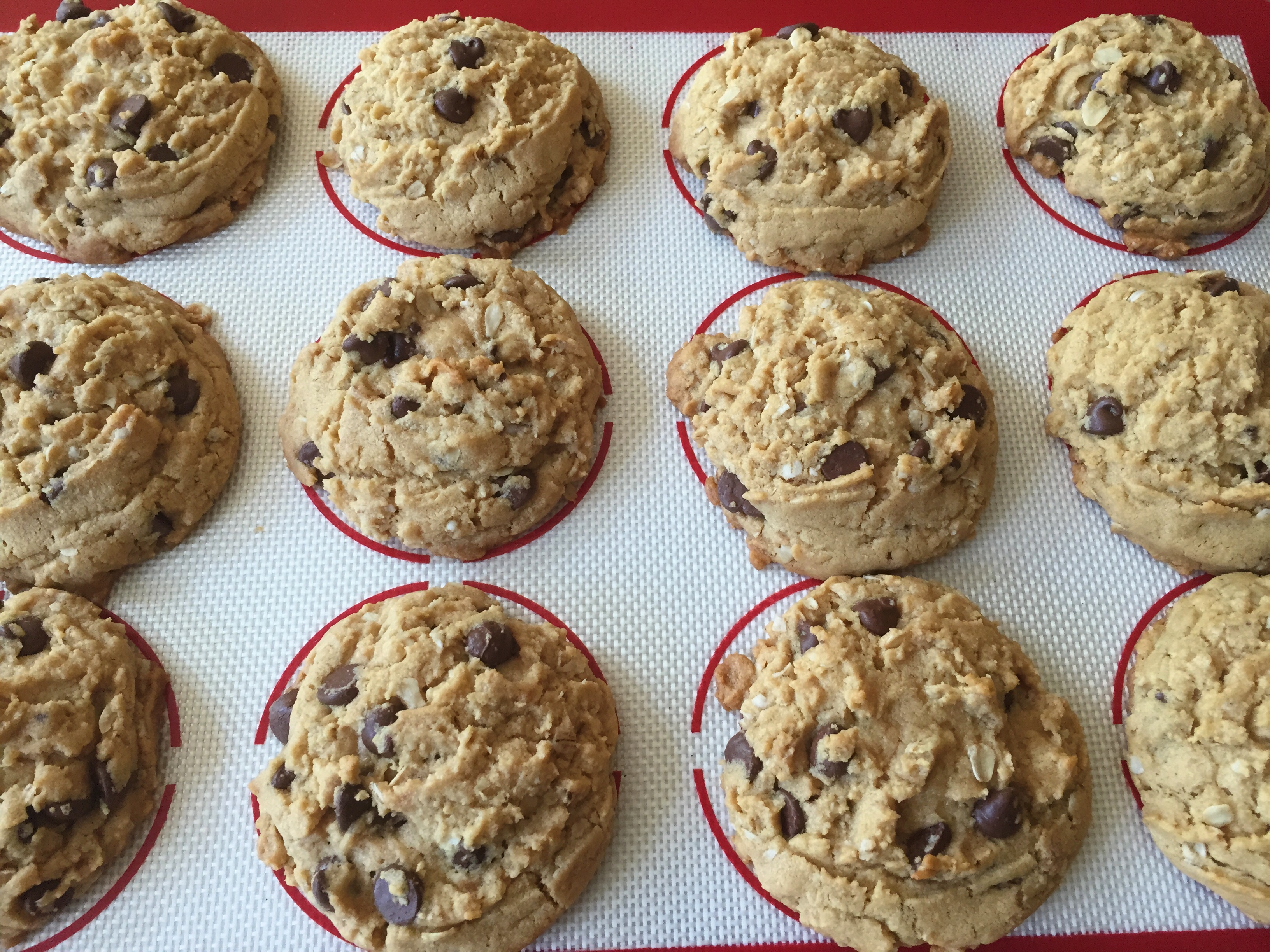 These cookies have come out perfect every time I've made them.  So if you need something to help you relax, make these cookies and watch your worries fade away!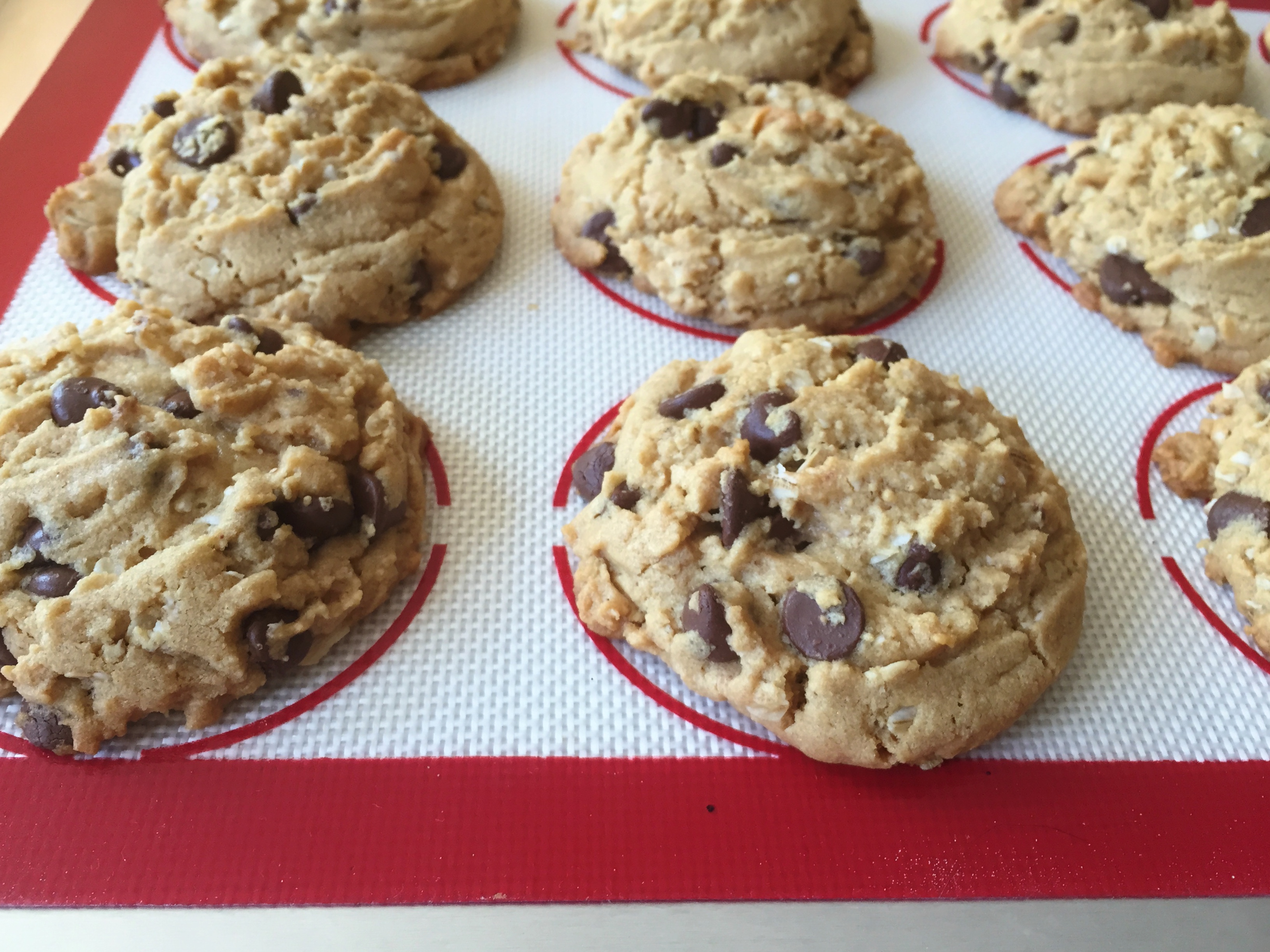 Or, if you're the type of person who finds baking even more stressful than learning about variable annuities, give me a call and I'll bake these for you!

2642 Total Views
2 Views Today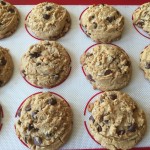 Servings

Prep Time

16

large cookies

15

minutes
Servings

Prep Time

16

large cookies

15

minutes
Servings

Prep Time

16

large cookies

15

minutes

Servings

Prep Time

16

large cookies

15

minutes
1

cup

all purpose flour

1

tsp

baking soda

1/4

tsp

salt

1/2

cup

unsalted butter

at room temperature

1/2

cup

creamy peanut butter

1/2

cup

granulated sugar

1/3

cup

brown sugar

1

tsp

vanilla extract

1

egg

1/2

cup

rolled oats

either quick cooking or old fashioned oats

1

cup

semi-sweet chocolate chips
Preheat oven to 350F. Line two baking sheets with parchment paper and set aside.

Whisk together the flour, baking soda, and salt. Set aside.

Cream together on medium speed the butter, peanut butter, granulated sugar, brown sugar and vanilla extract. Beat until the mixture is light and fluffy, about 3 minutes.

Add the egg and beat until combined.

With the speed on low, gradually add the flour mixture until everything is just combined.

Stir in the oats, and then add the chocolate chips.

Use a large cookie scoop, and drop dough onto the prepared baking sheets, about 2 inches apart. If you don't have a cookie scoop, use two tablespoons to portion the dough.

Bake for 10-12 minutes, or until the cookies are lightly golden.

Cool cookies completely on the baking sheet.
**Cardinal Rule** If you have time, after you scoop the cookie dough onto the baking sheets, pop them in the refrigerator for about 30 minutes.  This will help prevent the cookies from spreading out while baking. You may have to increase the cook time a couple of minutes since the dough will be cold going in the oven.
Recipe Source: The Girl Who Ate Everything
---
---