Oatmeal Pancake
We are now one week into the new year, how have your resolutions been going?  I've never been one to make formal New Years resolutions, it seems like there is too much pressure when people do that.  This year, however, I have resolved to save money in the hopes of buying a house next year.
I'm starting the fourth year in my apartment, and I am ready to live in a place where I don't share walls with other people.  Don't get me wrong, I love my apartment and the home I have made here; but I find myself daydreaming of home ownership.
For those of you who have made it their resolution to eat better – I've got your back!  For the next few weeks, I will be making some healthy recipes to keep you on track, starting with breakfast!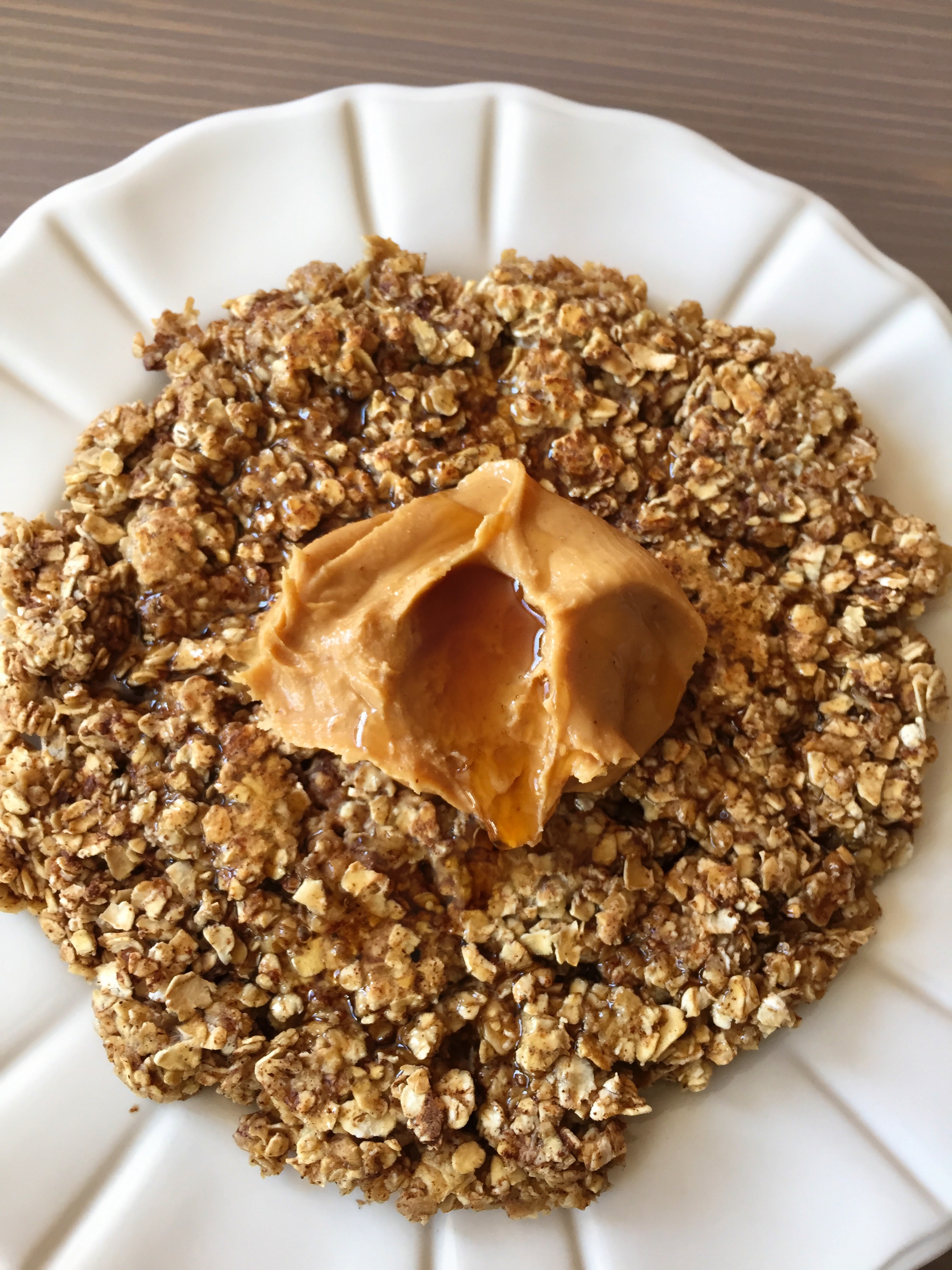 I came across this recipe about 5 years ago, and right away I loved how easy and filling it was.  There are only four ingredients in the "pancake" – oats, egg, vanilla extract, and cinnamon.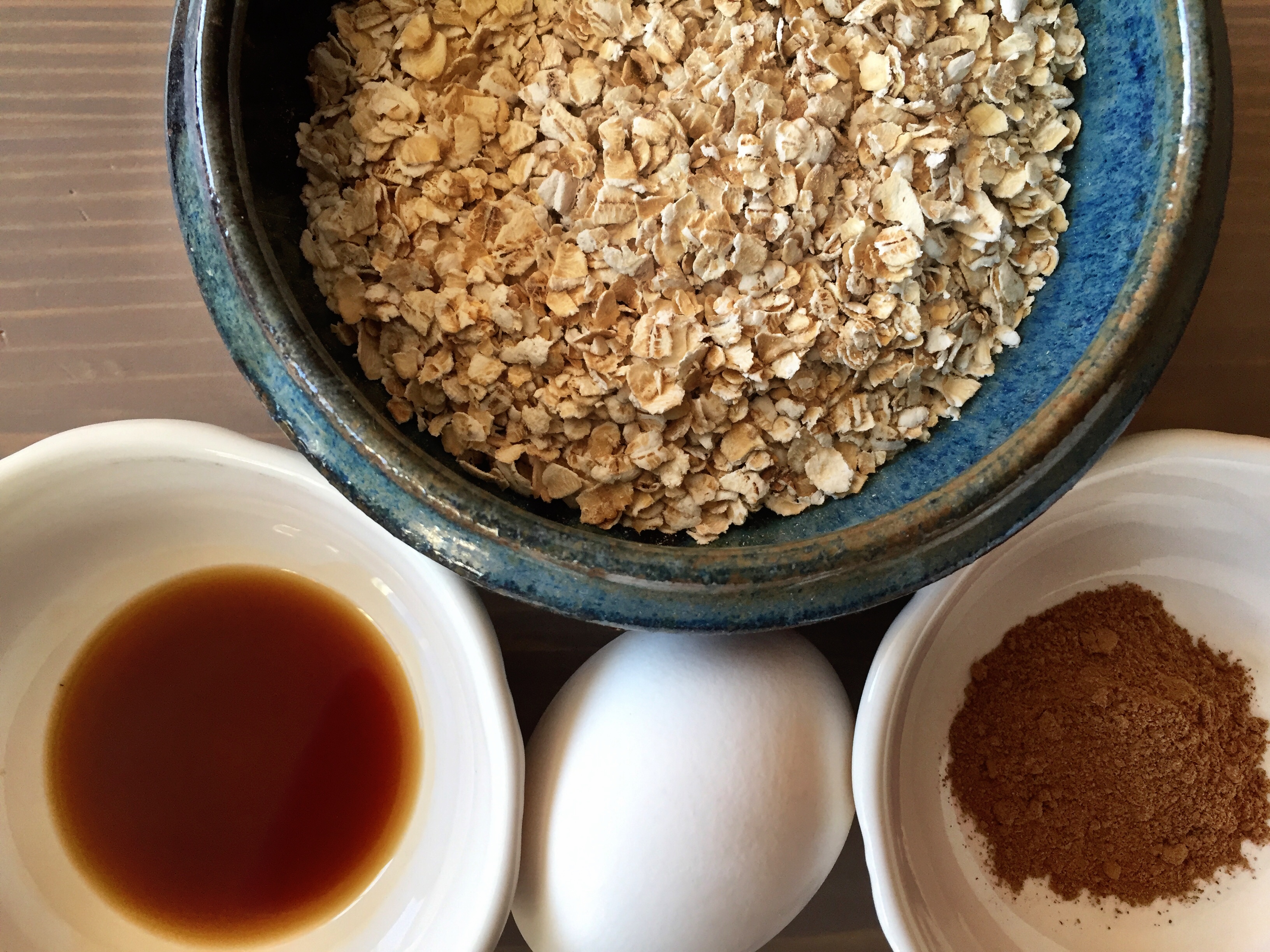 Simply beat the egg and then add the oatmeal, vanilla and cinnamon.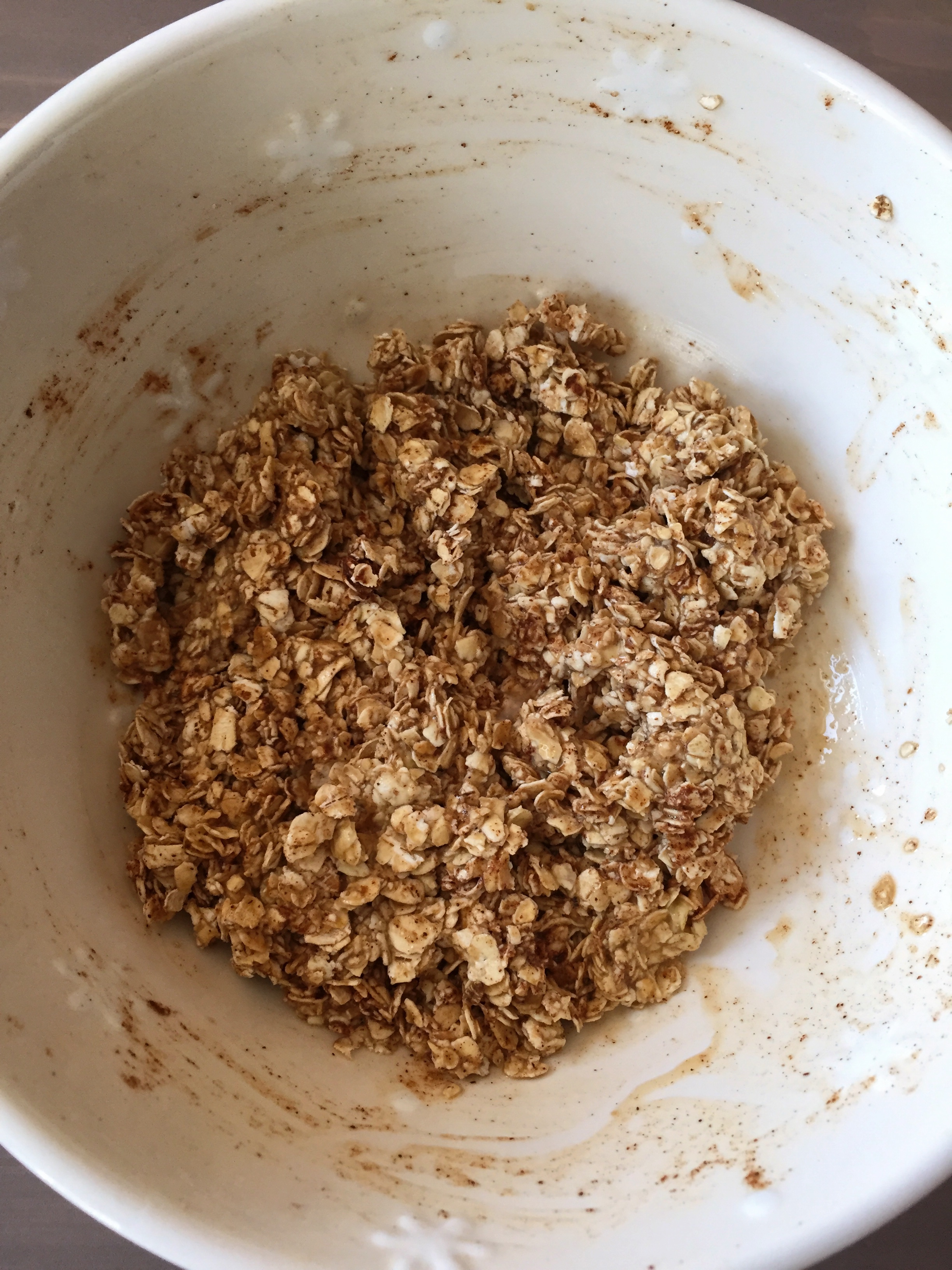 There isn't a lot of moisture in this mixture, but don't let that worry you.  The egg is enough to hold the oats together while the pancake cooks.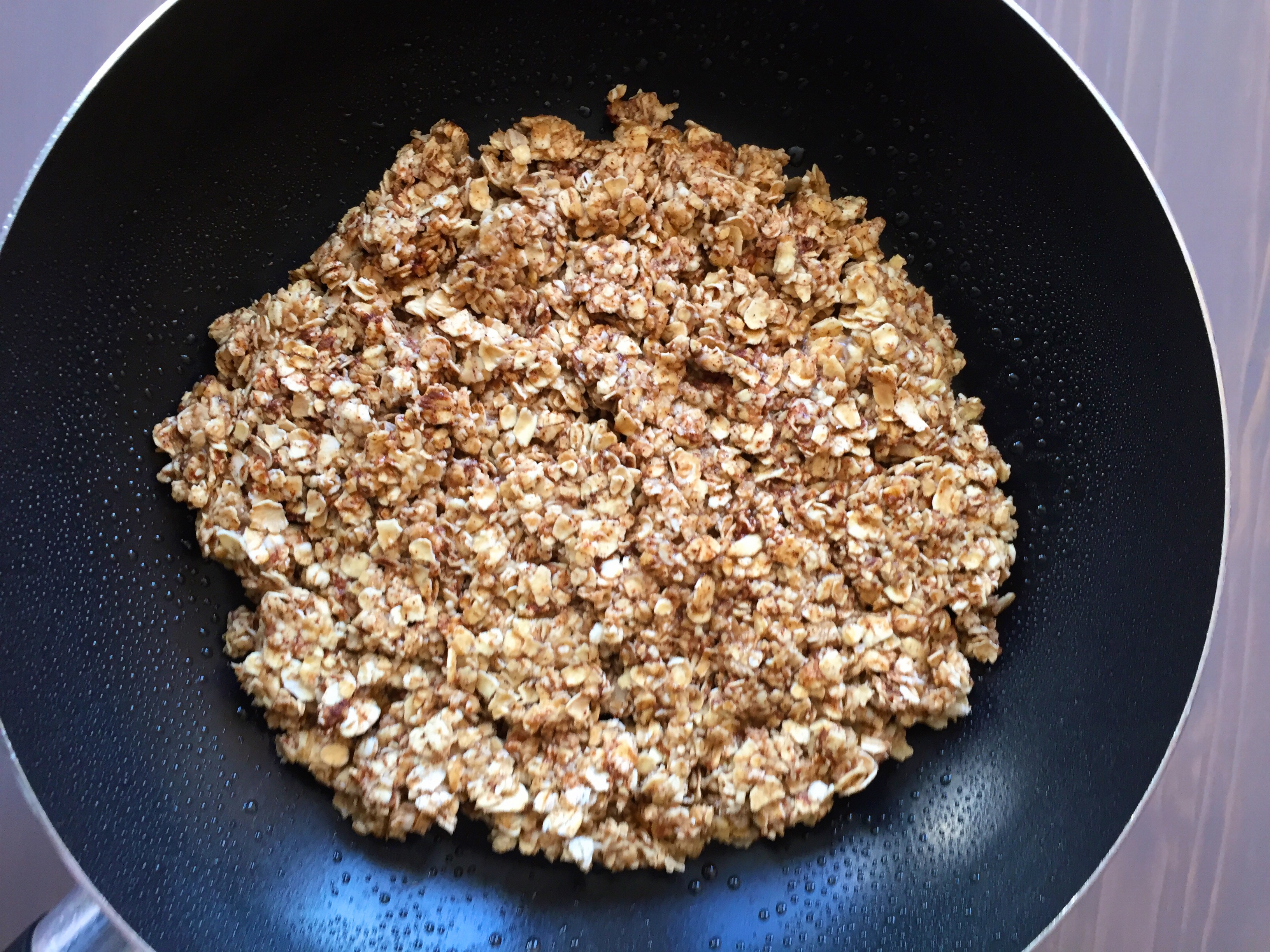 Put the mixture into a small preheated, lightly greased pan that is set over medium heat.  Cook for 2-3 minutes per side.  That's all it takes!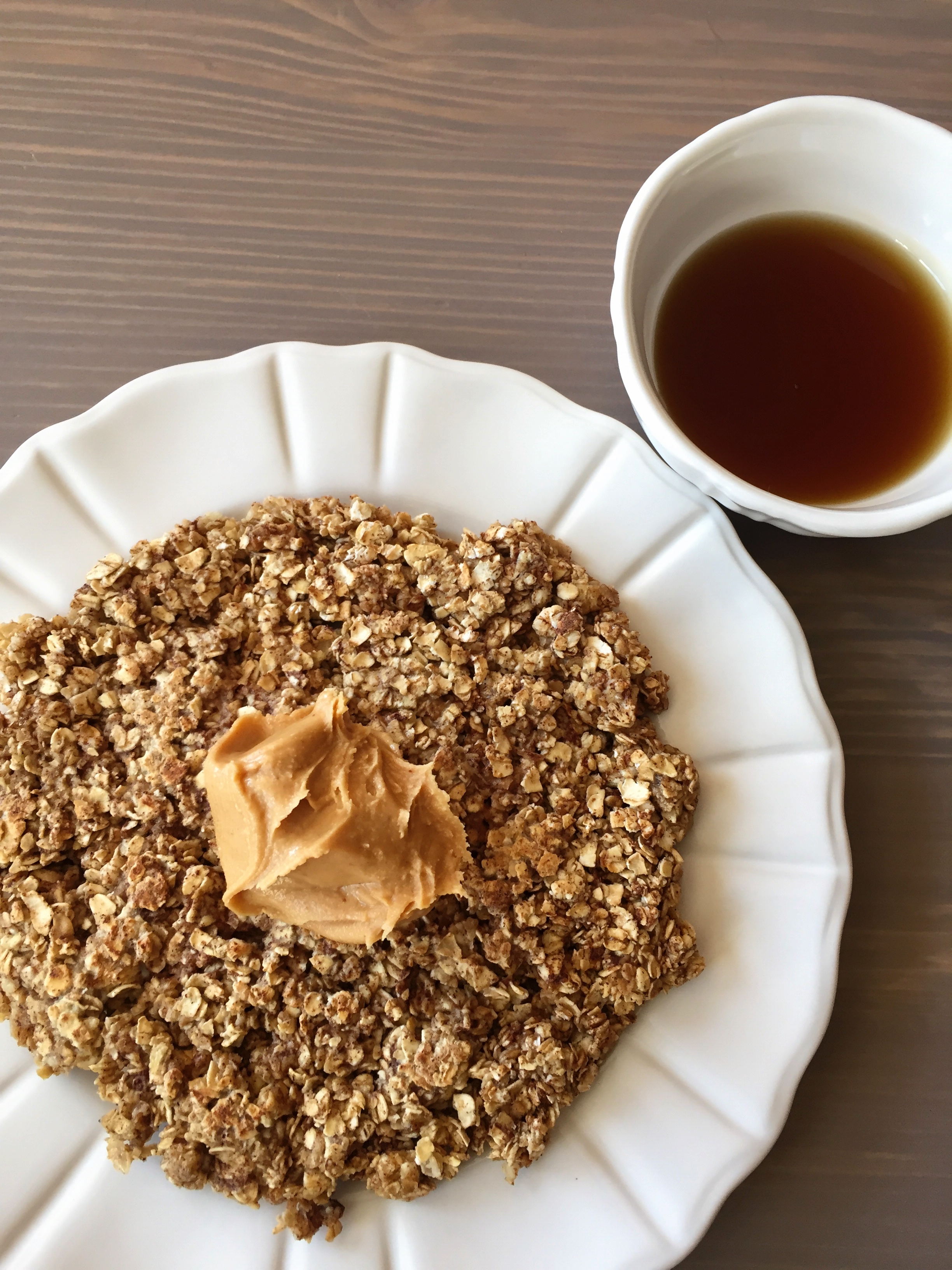 I like to serve the oatmeal pancake with a little peanut butter (or a lot of peanut butter in the picture above) and some maple syrup.  If you're trying to eat healthier, you'll want to take it easy on the peanut butter and syrup.  If you add too much of those, it kind of defeats the purpose of the protein packed oatmeal pancake 😉
Here's to a happy, healthy and prosperous 2016!

1595 Total Views
3 Views Today
1/2

cup

oatmeal

1

egg

lightly beaten

1/2

tsp

pure vanilla extract

1/2

tsp

ground cinnamon

1

tbsp

maple syrup

1

tbsp

peanut butter

optional
Combine the beaten egg, oatmeal, vanilla and cinnamon in a bowl.

Heat a small pan over medium heat.

Pour egg and oatmeal mixture into pan, forming it into a pancake shape.

Cook for 2-3, flip and cook for 2 minutes on the remaining side.

Serve with syrup, peanut butter, fruit, etc.
**Cardinal Rule** Either old fashioned oats or quick cooking can be used to make this.  Quick cooking oats are pictured above; old fashioned oats will yield a chewier oatmeal pancake.
---
---