Herb Lemon Chicken
Fresh Herbs = One of my absolute favorite parts of summer!  I don't really have the room or land to plant any fresh herbs/produce being as I live in an apartment; but don't worry, that's where mom comes in!  She has lots of herbs and lettuce that are ready for the picking, so I like to do my produce shopping there when I can.
My mom has two different types of basil this summer, so I used both of those for this dish.  One is the traditional basil, and the other one is Mrihani Basil.  Using a combination of the two in dishes adds a nice depth of flavor.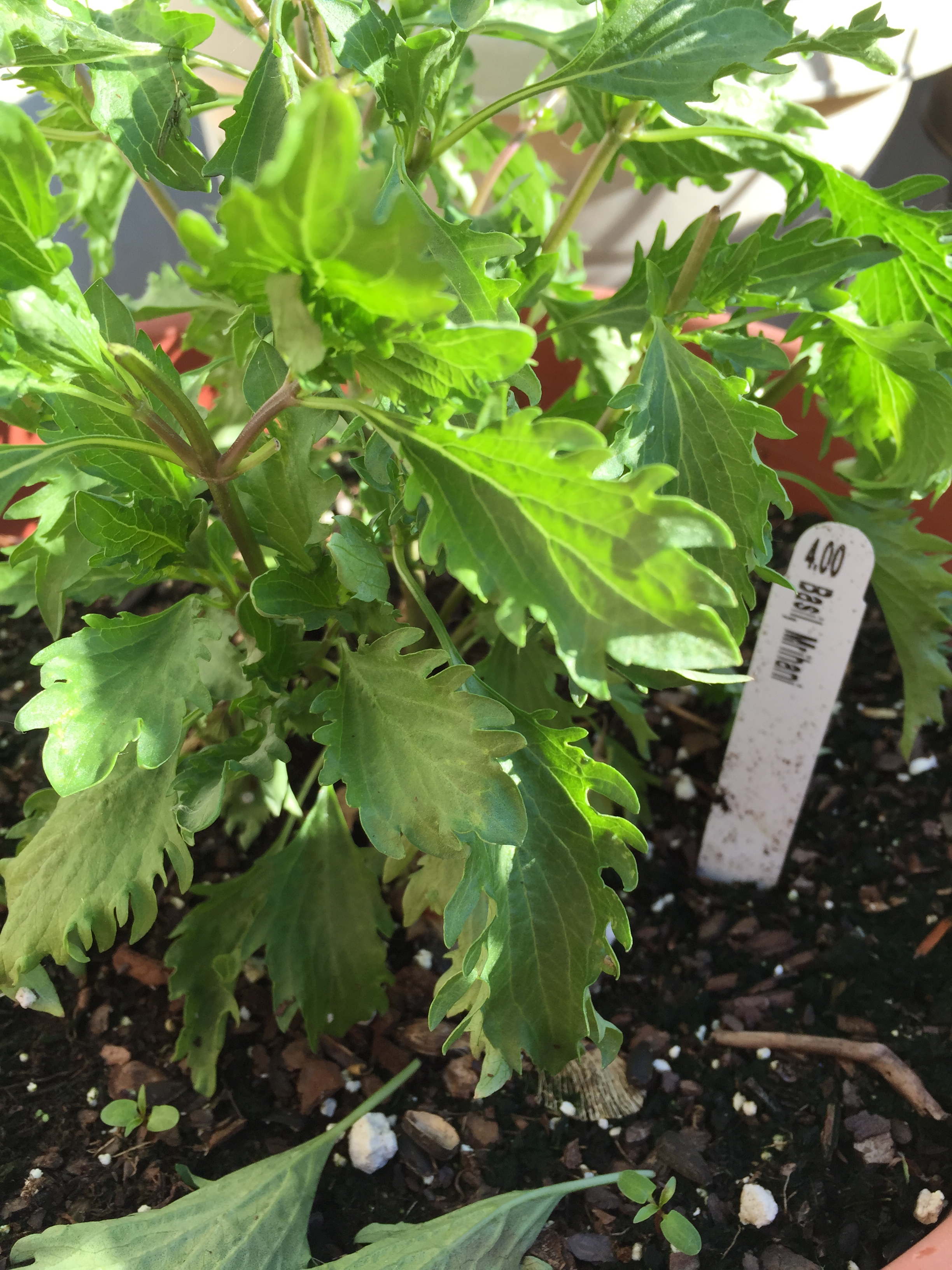 It's always fun to find recipes that will feature the herbs during the summer, and it can be kind of challenging to be creative with them toward the end of the season.  This recipe was in a grilling cookbook my mom has, and was a great showcase for several types of herbs.  The herbs along with the fresh lemon zest, garlic, shallots, and (of course) butter, made it a knock out!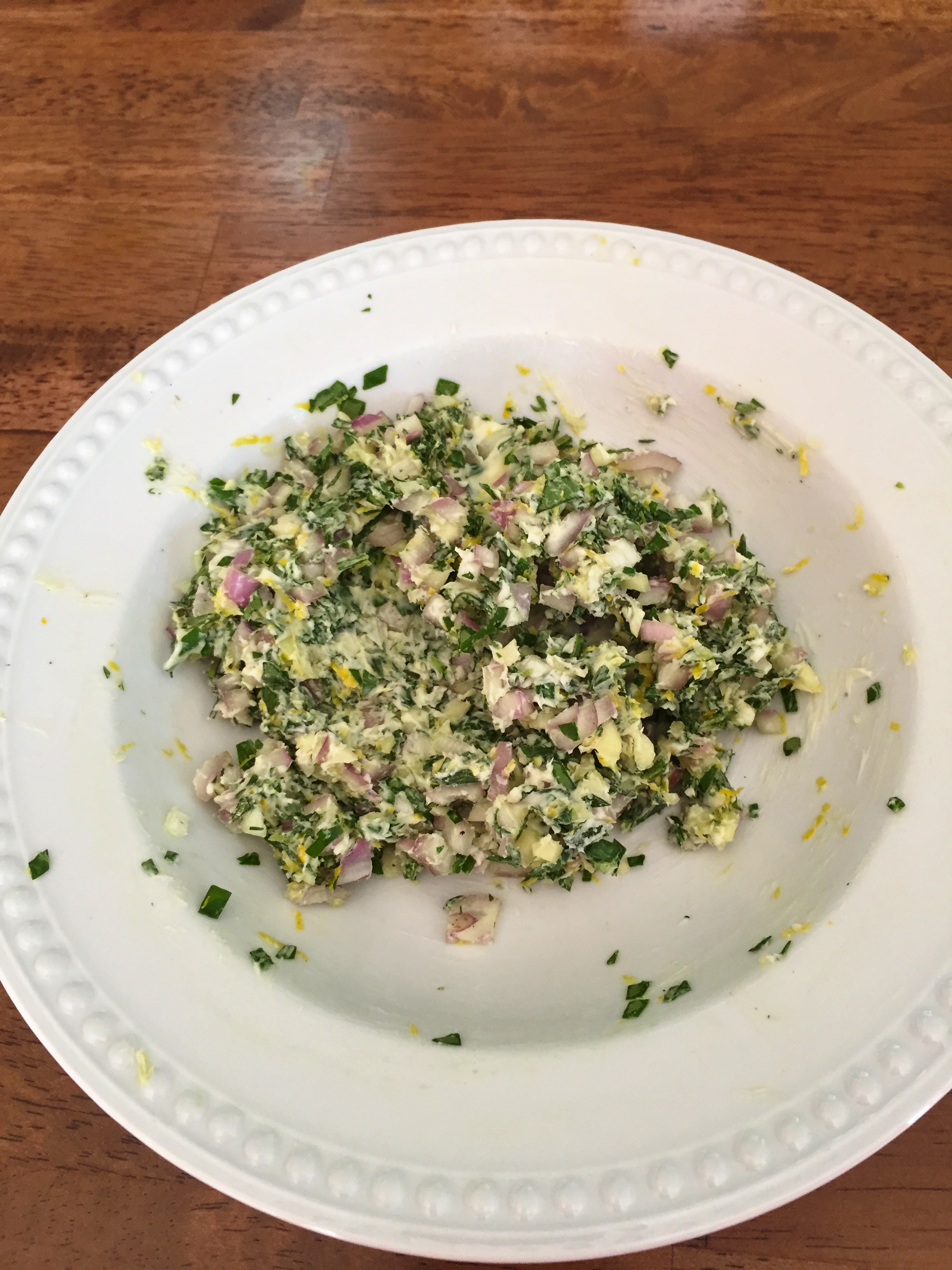 I've heard it suggested that instead of something being "as American as apple pie" it should be "as American as boneless skinless chicken breast".  The problem with boneless skinless chicken breast is it is often also flavorless.  For this recipe, and really for any chicken that I'm going to grill, I used bone-in, skin-on chicken.  When grilling chicken, using the bone-in chicken helps prevent it from becoming a dry, chewy mess.  The skin is necessary for this dish because the butter mixture is stuffed under the skin for grilling.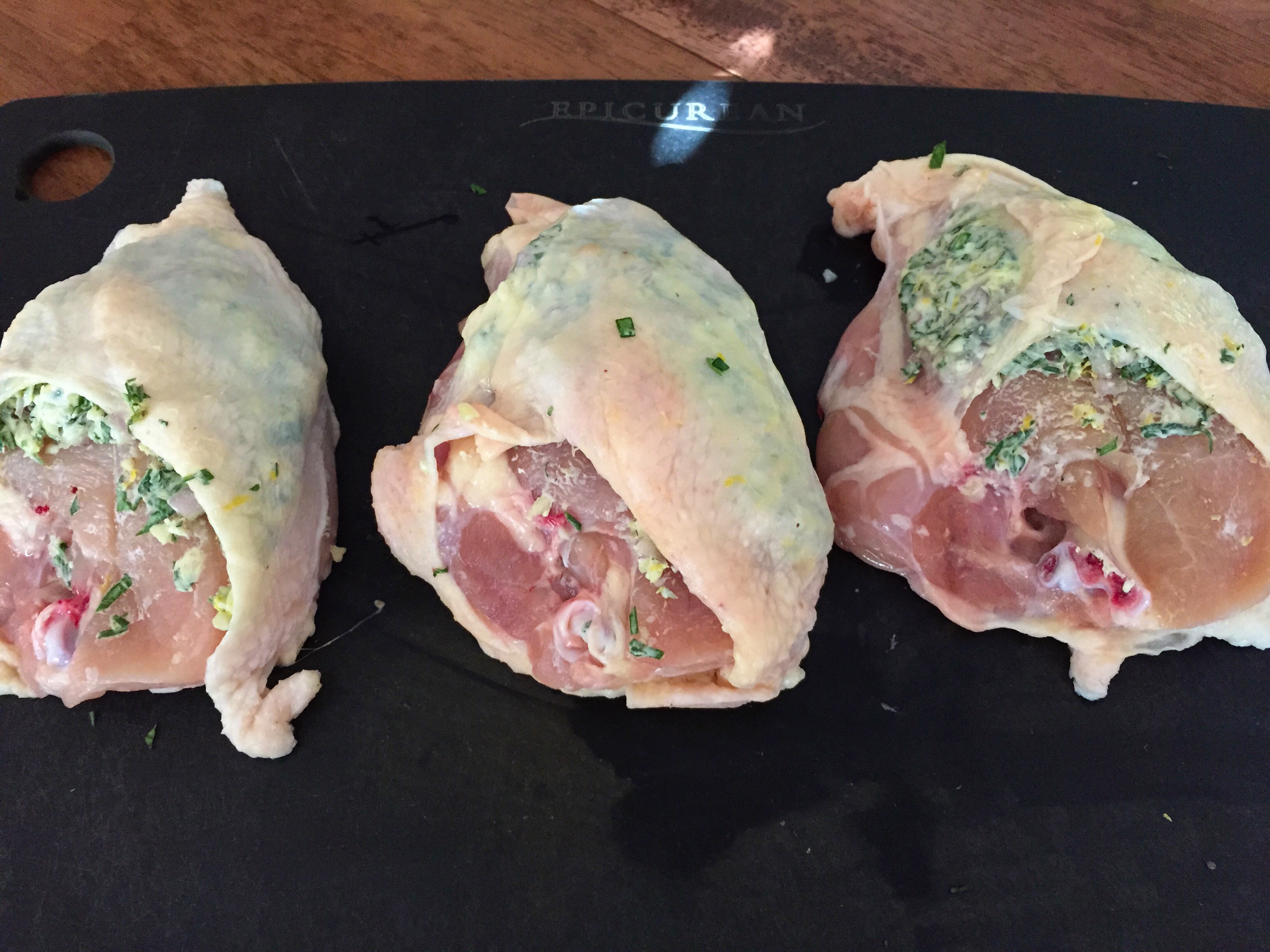 The mixture is a great addition to the chicken, and would work with just about any meat.  In fact, it is amazing on grilled pork chops – just put in on the chops a few minutes before they're done.  Doing it that way will give you a different flavor profile since the lemon and herbs are not cooked all the way through.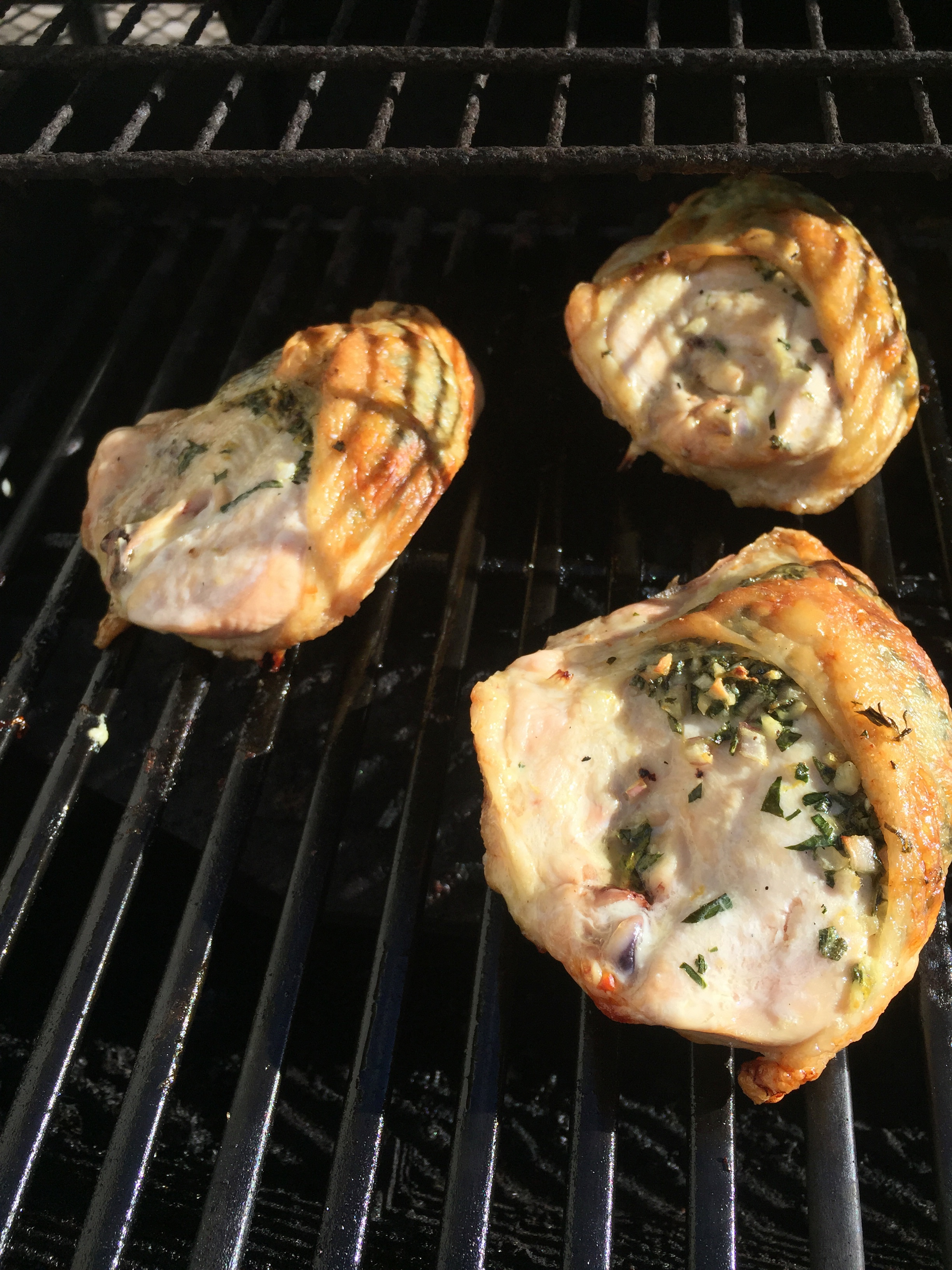 So this summer if you find yourself with some fresh herbs, throw this chicken on the grill, crack open a beer, and enjoy!

2553 Total Views
1 Views Today
3

tbsp

basil

minced, fresh

2

tsp

oregano

minced, fresh

2

tsp

rosemary

minced, fresh

3

tbsp

shallots

small diced

2

tbsp

butter

softened

3

cloves

garlic

minced

2

tsp

lemon zest

1/2

tsp

salt

1/4

tsp

black pepper

4

chicken breasts

bone-in, skin on
Servings:
chicken breasts
Combine herbs, shallots, butter, garlic, lemon zest, salt and pepper in a medium bowl.

Loosen the skin on the chicken breast by gently pushing your fingers between the skin and meat, being careful to not tear the skin.

Gently rub the butter-herb mixture under the skin of the chicken.

Cover and refrigerate chicken for at least 1/2 hour.

Grill chicken breast skin side up over indirect heat on the grill for 35-40 minutes, or until the juices run clear.
**Cardinal Rule** When grilling chicken, heat just one side of the grill. Place meat on the side of the grill that is not directly over the heat, this will allow you to better regulate the heat and avoid over cooking the chicken.
Recipe Source: Favorite Brand Name Grilling and More
---
---