Hard Boiled Eggs
You may have noticed by now: I love to cook! However, I don't always love grocery shopping as much. Sometimes it feels like I'm in an on-again, off-again relationship with grocery shopping. If I have a recipe in mind or am in a wandering mood, I love the grocery store.
However, there are other times when I can't stand the place. One trip in particular stands out in my mind of a time when I loathed the grocery store. I was doing my shopping, minding my own business, and about to grab a carton of eggs when an elderly woman called me stupid. Eggs were, apparently, on sale and I didn't notice that. I typically buy an 18 count of eggs, but it would have been cheaper to by 2 1-dozen count cartons. The woman looked at me and told me I was stupid for buying the 18 count; I looked at her and told her she didn't have to be so rude. In my opinion, you do not get to be mean to people just because you are older than them. Peace and love, people!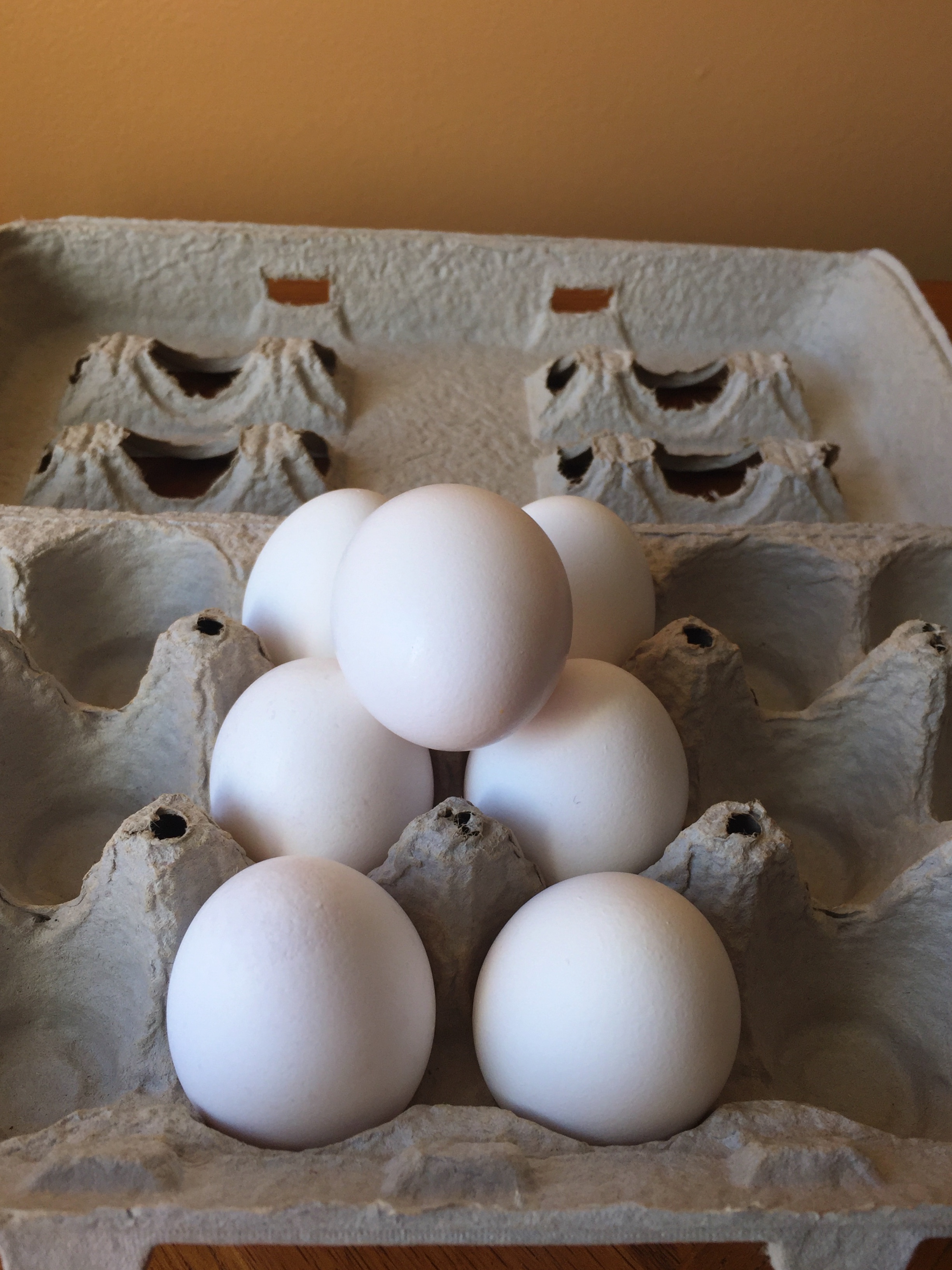 I eat eggs on a pretty frequent basis; they're a fast, easy thing to make for a meal. I've found that hard boiled eggs are a quick, easy breakfast during the week, and I like to cook some up on Sunday evenings to have on hand.
Growing up, I always struggled to know how long to cook eggs when I wanted to hard boil them; and there are numerous methods people use. This is the one I have found to work the best. To start, you'll want to place your eggs in a sauce pan, and cover them with water. You'll note from the pictures above that I am making 7. Why 7 eggs? Because that's how many fit in my pan.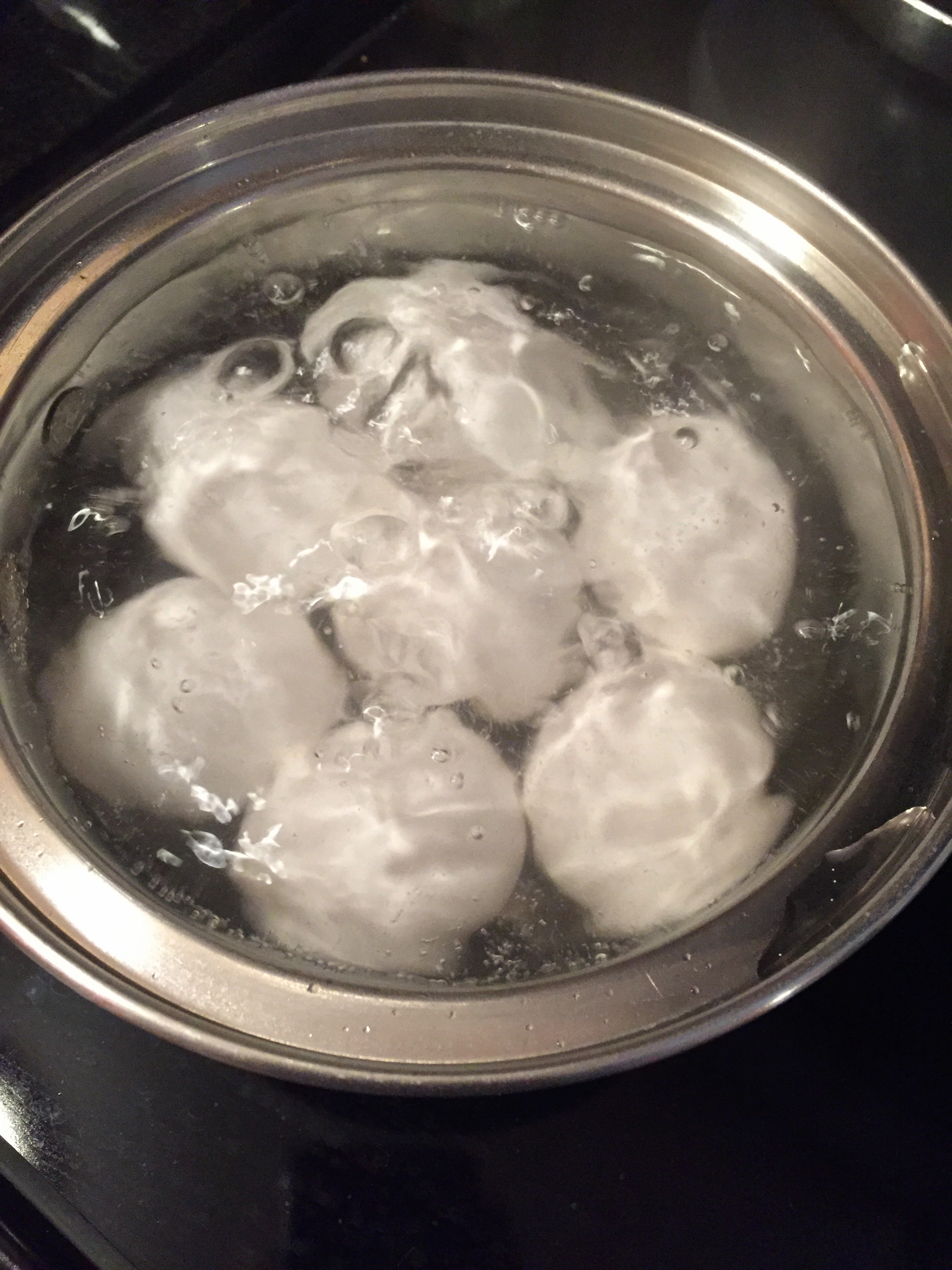 The eggs should be slowly brought to a boil. If the water comes up to a boil too quickly, you risk some of the eggs cracking and leaking. Once the water comes to a rolling boil, add some salt and put on the cover. Immediately turn off the heat and let sit on the burner for 12-13 minutes.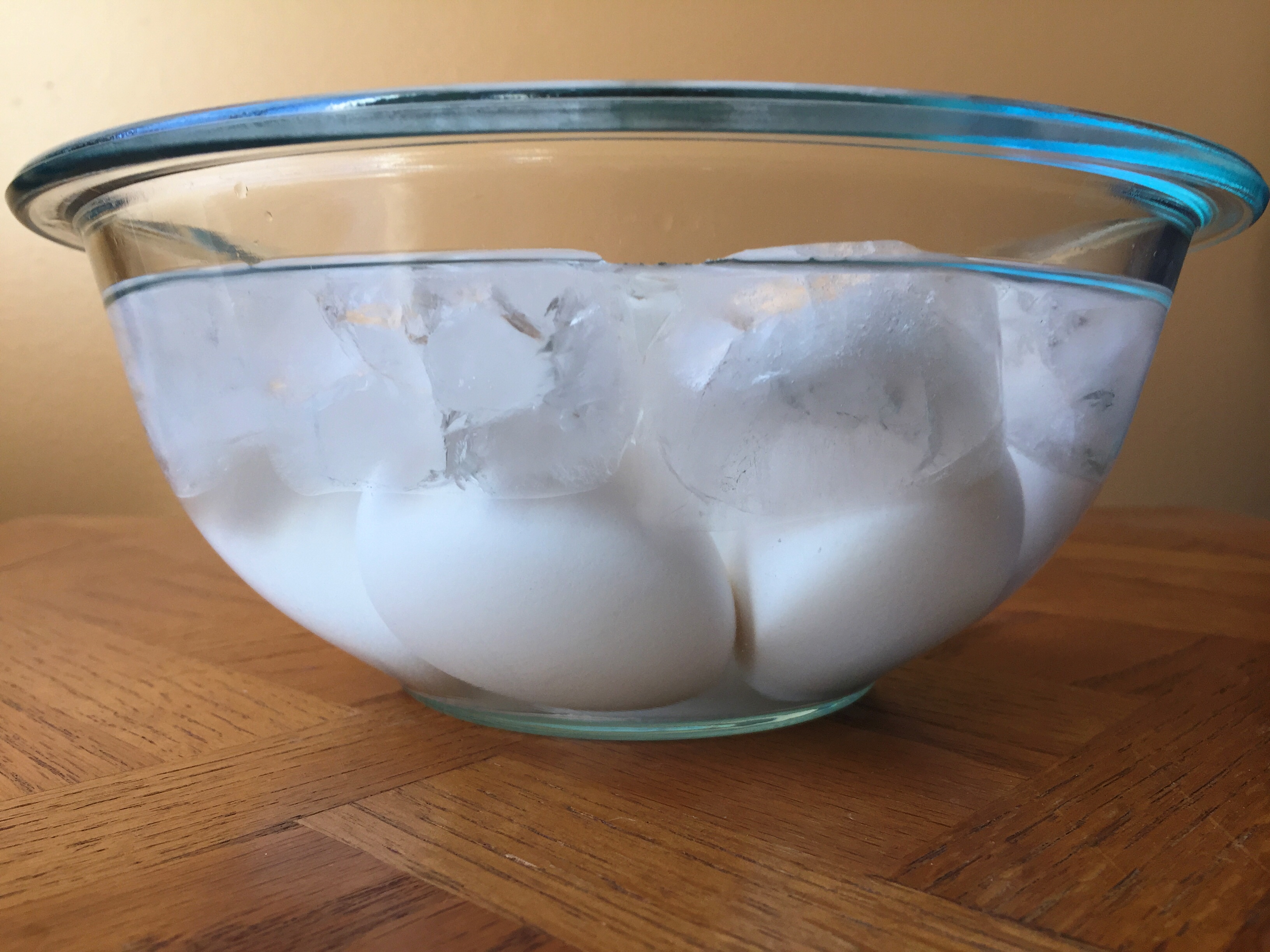 After the eggs cook, you'll want to cool them down right away to stop the cooking process. You can either set the pan under cold, running water, or you can put the eggs in an ice bath (pictured above).
I also have a preferred method of cracking and peeling the eggs. To do that, I give the top and bottom of the egg a firm knock on the counter top, and then crack it a few times around the middle.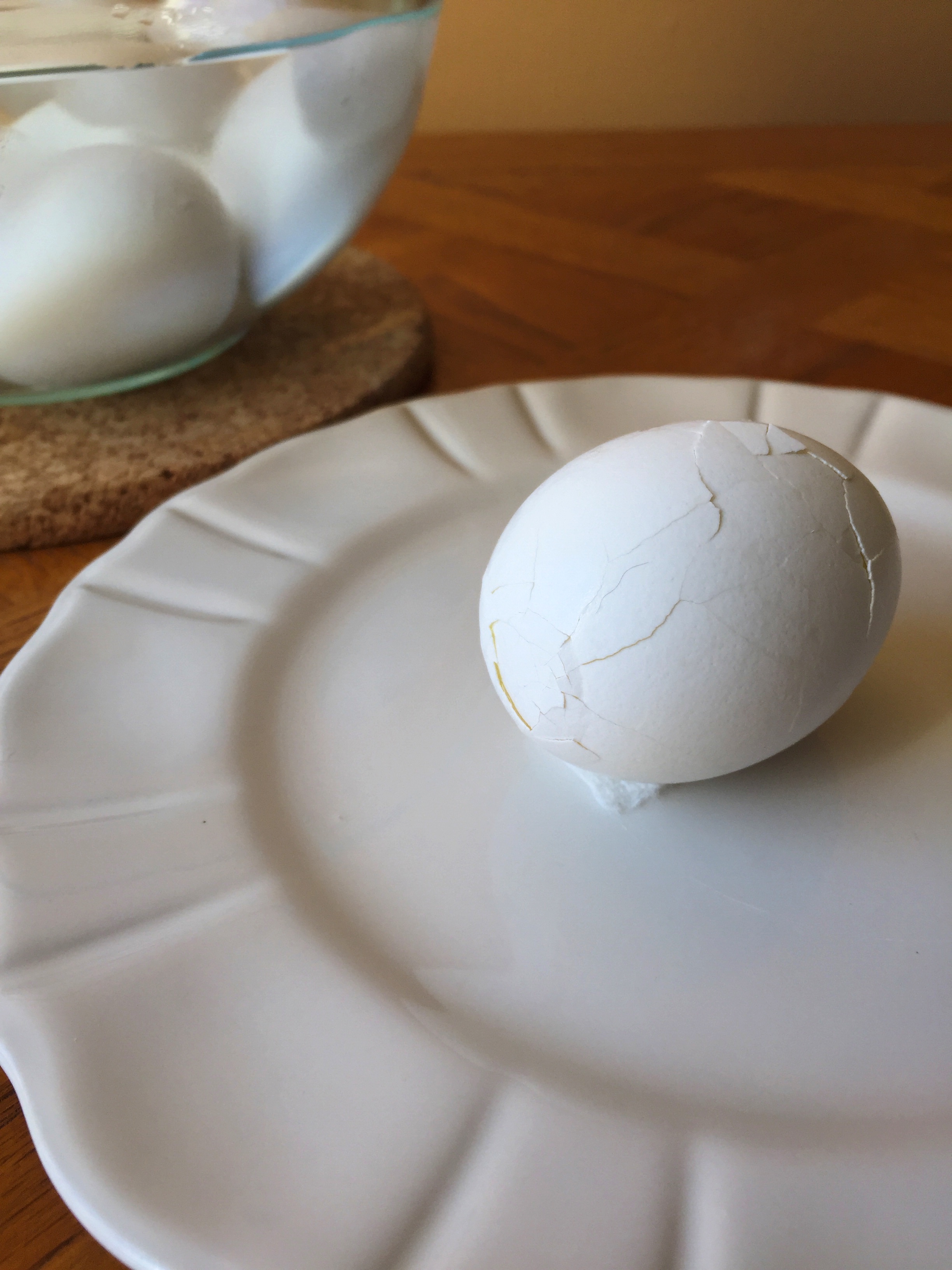 The cracking on the bottom of the egg is the most important part. There tends to be an air bubble on the wide base of the egg; and popping that air bubble allows you to easily peel the egg shell away from the egg white.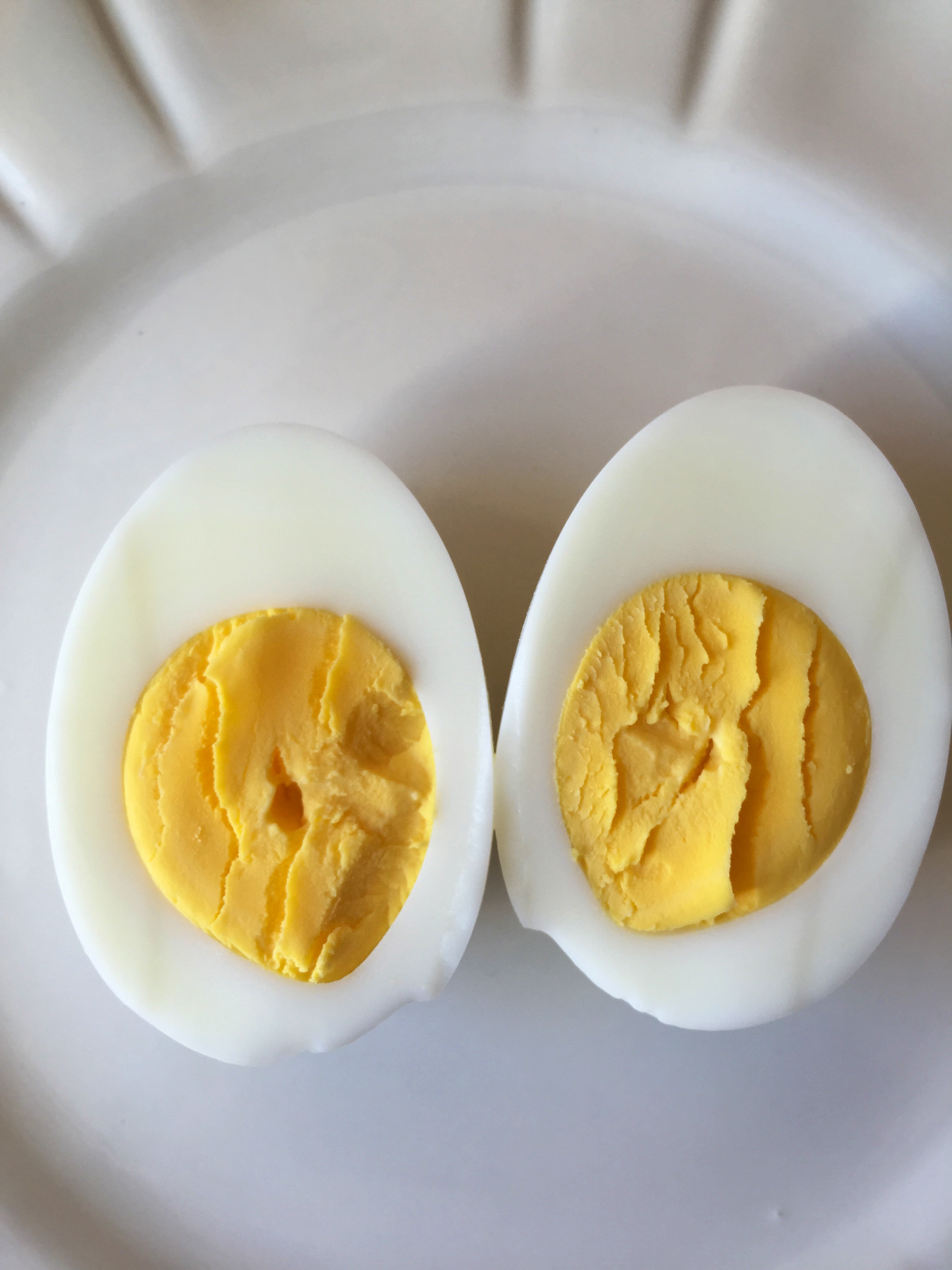 Look at that bright yellow, perfectly cooked egg! If you follow these easy steps, you'll have hard boiled eggs in no time (or in about 15 minutes); and hopefully no one will call you stupid in the process!

2250 Total Views
2 Views Today
eggs

however many desired

1

tsp

salt
Place eggs in a sauce pan just big enough to hold them all

Fill pan with enough water to cover the eggs

Gently bring the water to a boil. Once the water boils, add the salt to the water, and immediately turn off the heat.

Cover pan and let sit on the burner for 12-13 minutes.

After eggs cook, remove from stove top and stop the cooking process by running cold water over eggs or putting them in an ice bath.
**Cardinal Rule**  A great use of hard boiled eggs is to make deviled eggs.  Simply cut the eggs in half the long way, remove the yolks and mix with a little mayo, yellow mustard, garlic and onion powder, and salt and pepper.  Stir until smooth, and place back into the eggs white. Sprinkle with paprika before serving.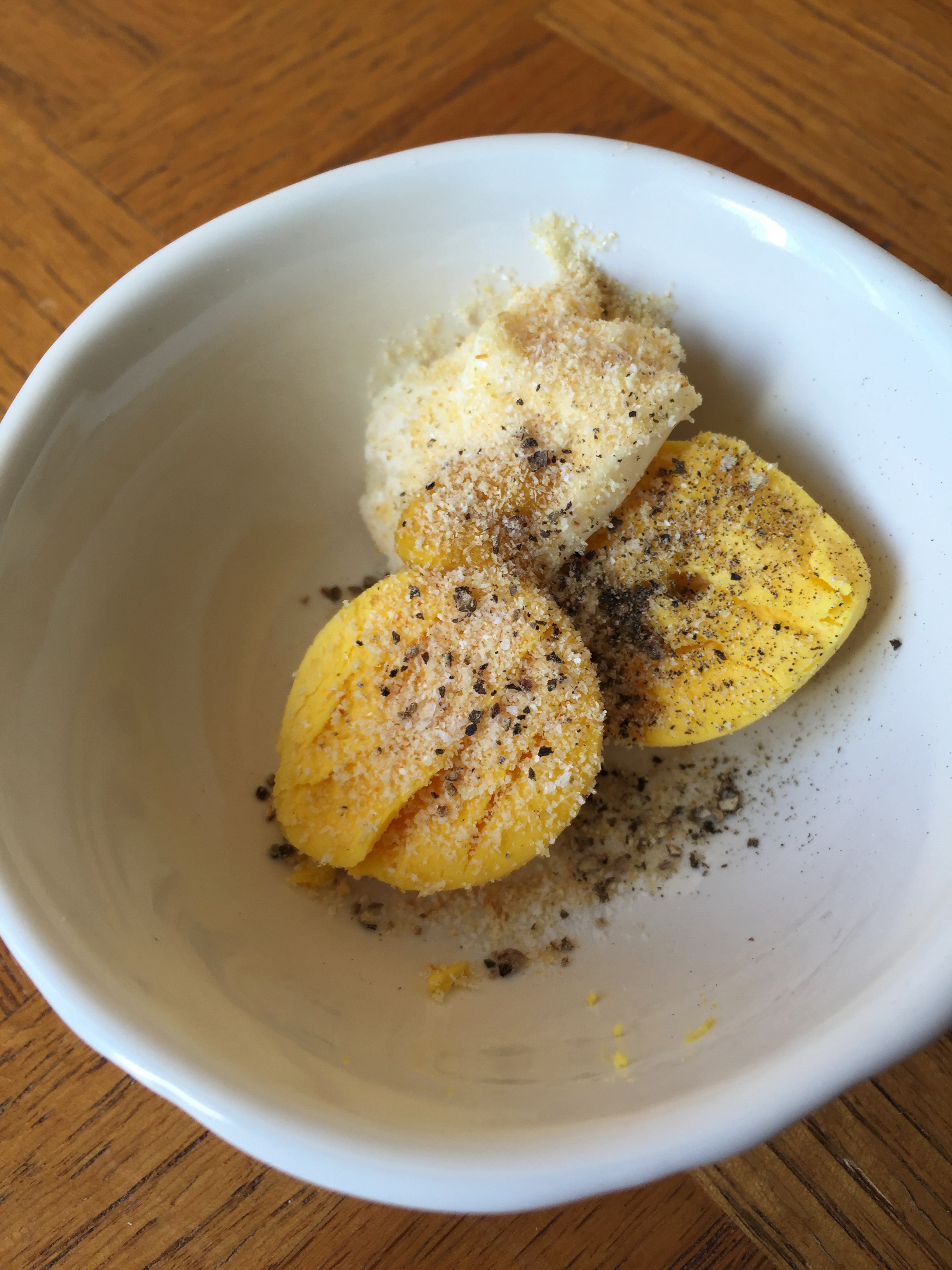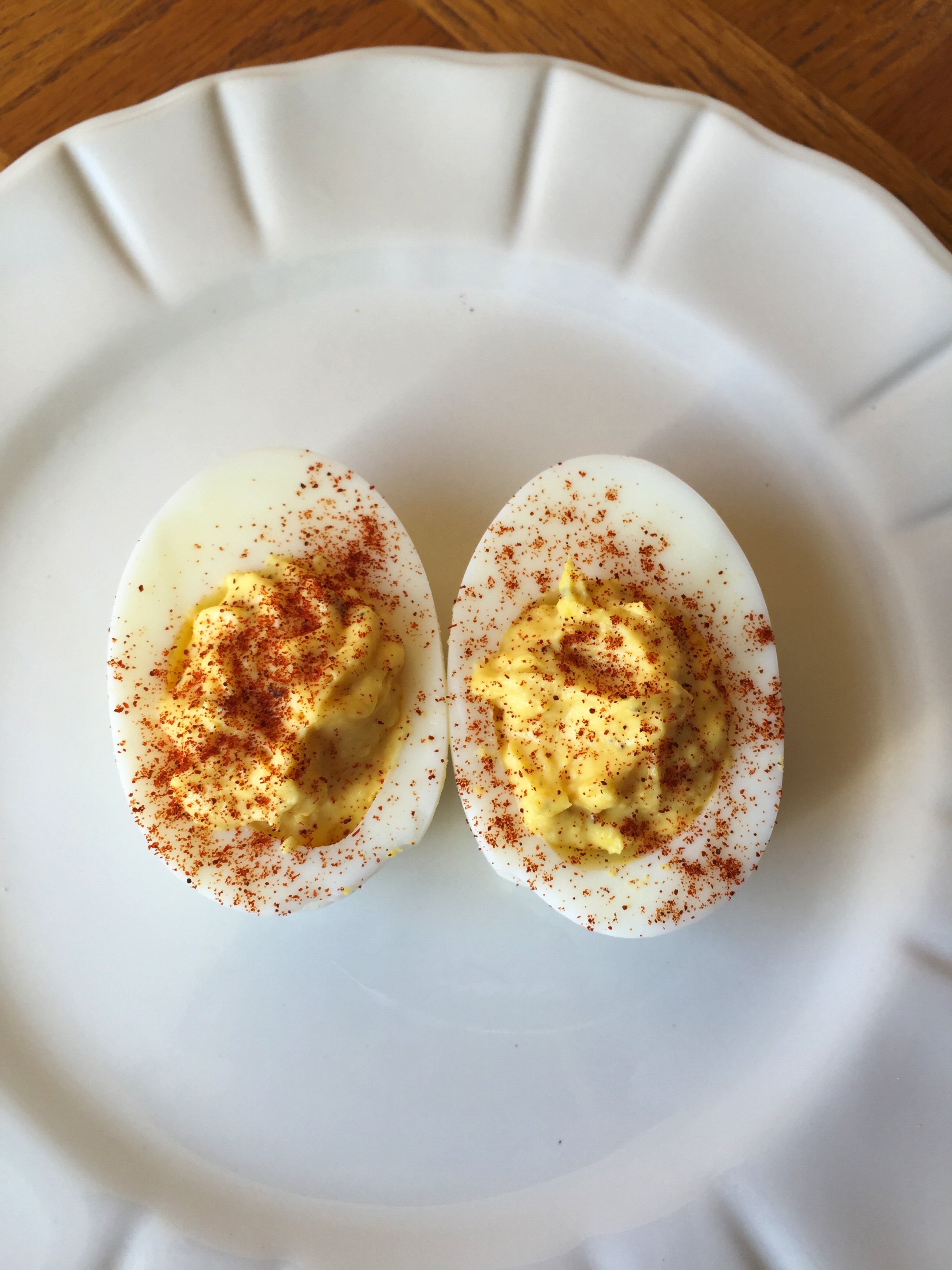 ---
---