Green Chile Cornbread
I have spent the last few weekends surrounded by plants and flowers, and it's got me feeling envious!  I have never been much of a gardener, preferring to leave that to my mom and sister; however, I have found myself wanting a garden of my own.  Living in an apartment like I do, a garden is not an option at this time.  But I was able to put together a little planter of succulents that I can keep at home (it just has to be out of Richmond's reach).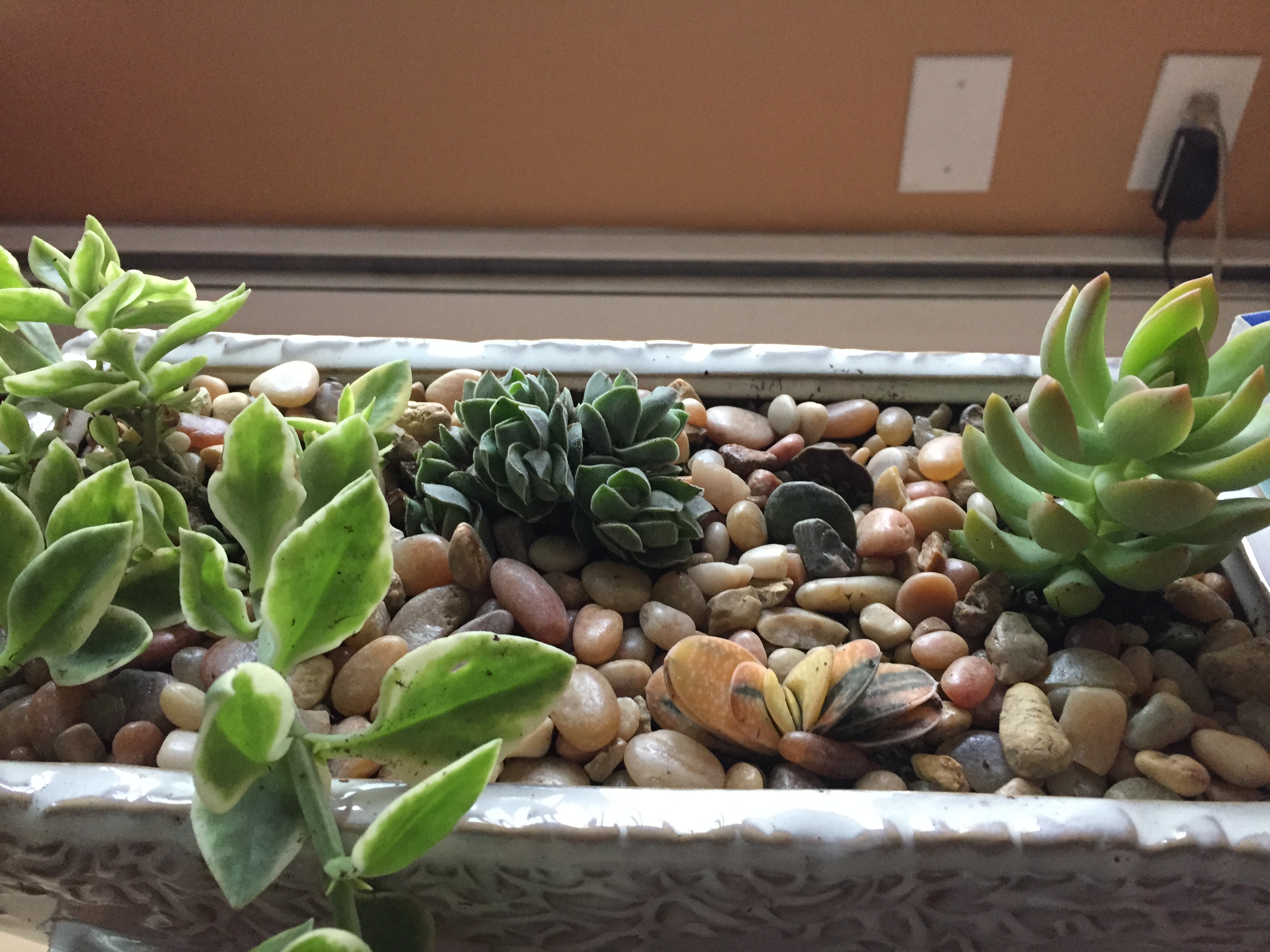 This little planter will have to be enough for me for now, one day I'll get to satisfy my newly discovered desire for a garden.
In the kitchen world, there is a different thing I've been wanting for a while – cornbread.  Today that craving was going to be filled, and I wasn't going to make a run of the mill, plain cornbread.  I decided to pump mine up with cheese, sweet corn kernels, and green chiles.
I'll admit to using a cornbread mix, it's just so simple!  I did have to think on my feet a bit since I am completely out of milk at this point in time.  To solve that problem, I simply substituted an equal amount of Greek yogurt in place of the milk.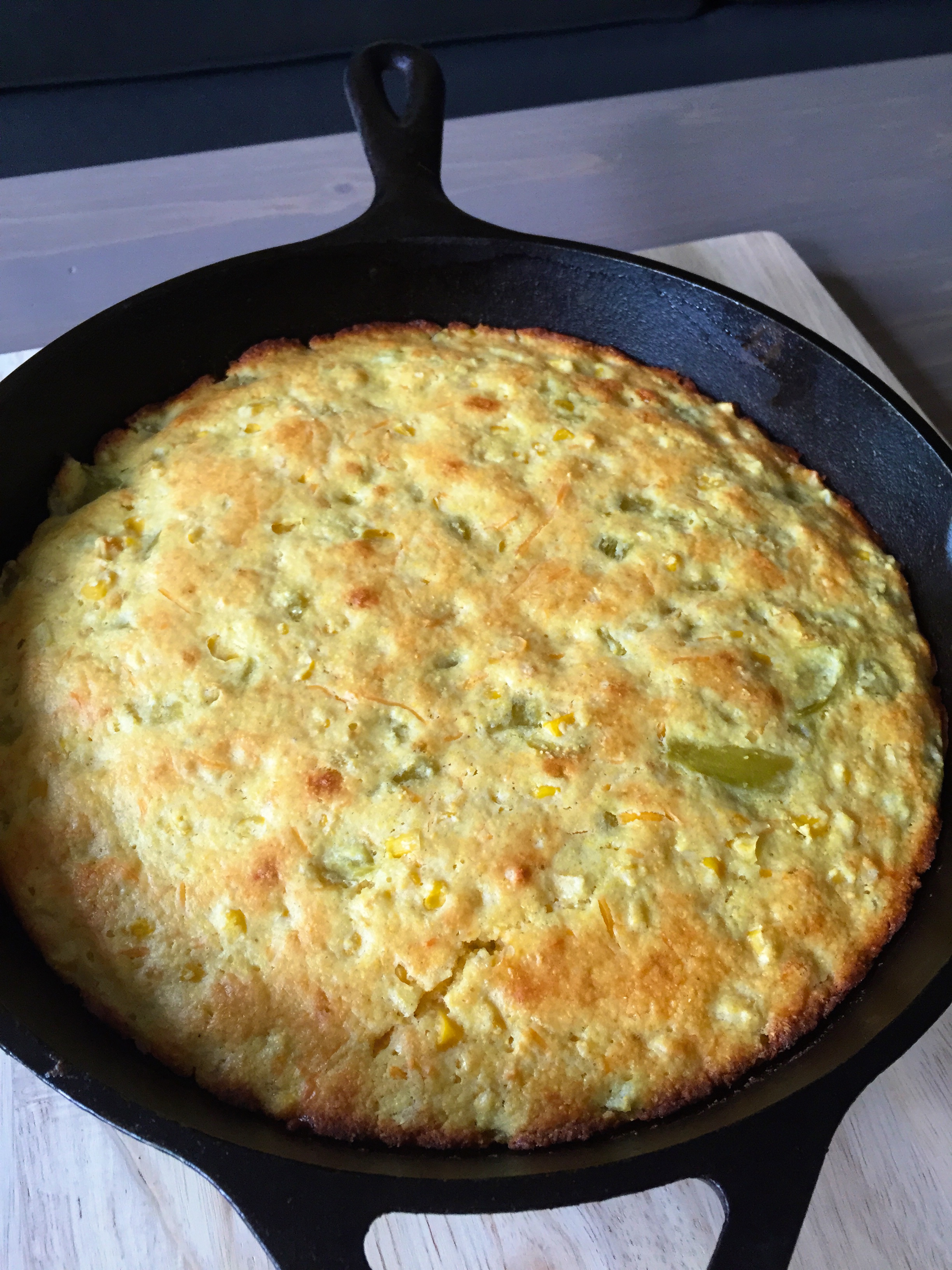 I cooked the cornbread in a cast iron skillet because I love the way it gives the bottom a beautiful golden brown crust.  The corn kernels boost the sweet corn flavor, and the green chiles add a nice tang to the finished cornbread.
You can't have everything you want in life; but you can have wonderful cornbread if you follow this recipe!

2240 Total Views
4 Views Today
1

8.5oz box

Jiffy corn muffin mix

1

egg

lightly beaten

1/3

cup

Greek yogurt

can also use milk

1.5

cups

whole kernel corn

4

oz can

diced green chiles

drained

1/2

cup

shredded cheddar cheese
Preheat oven to 400F. If using a cast iron skillet, put 1 tbsp butter in a 9in skillet and place in oven while it preheats. If not using cast iron, grease an 8in square pan (do not preheat in oven).

Place all ingredients in a large bowl, stir until just combined. Batter will be slightly lumpy.

Pour mixture into greased skillet/pan, and bake for 20-25 minutes until a toothpick inserted into the center comes out clean.

Cool slightly, and serve.
**Cardinal Rule**  Add cooked bacon or diced Spanish chorizo for an even bigger flavor boost.
---
---