Feta Lemon Dip
Yesterday was my version of the Super Bowl – The Academy Awards! I love not only the glamour of the evening, but also seeing people recognized for work that is usually overlooked (sound mixing, anyone?). Those who know me are slightly taken aback when I tell them Mad Max: Fury Road was my favorite movie of the year (I saw it twice in theaters and have watched it several times at home); and I was excited that it took home 6 Oscars last night!
I have a tradition of watching the Oscars with my friend Julie, and I had the honor of hosting last night. Of course there had to be great food for such a lovely night of movie celebration. I really tried to edit myself in regard to what I was going to make (there were only two of us, after all), so I stuck to three things. First off, we had to have some popcorn since the event is all about movies. To go with that, I made two dishes that were like the best kind of dresses on the red carpet – simple yet elegant. They were prosciutto wrapped asparagus (a recipe that will be featured at a later date), and feta lemon dip.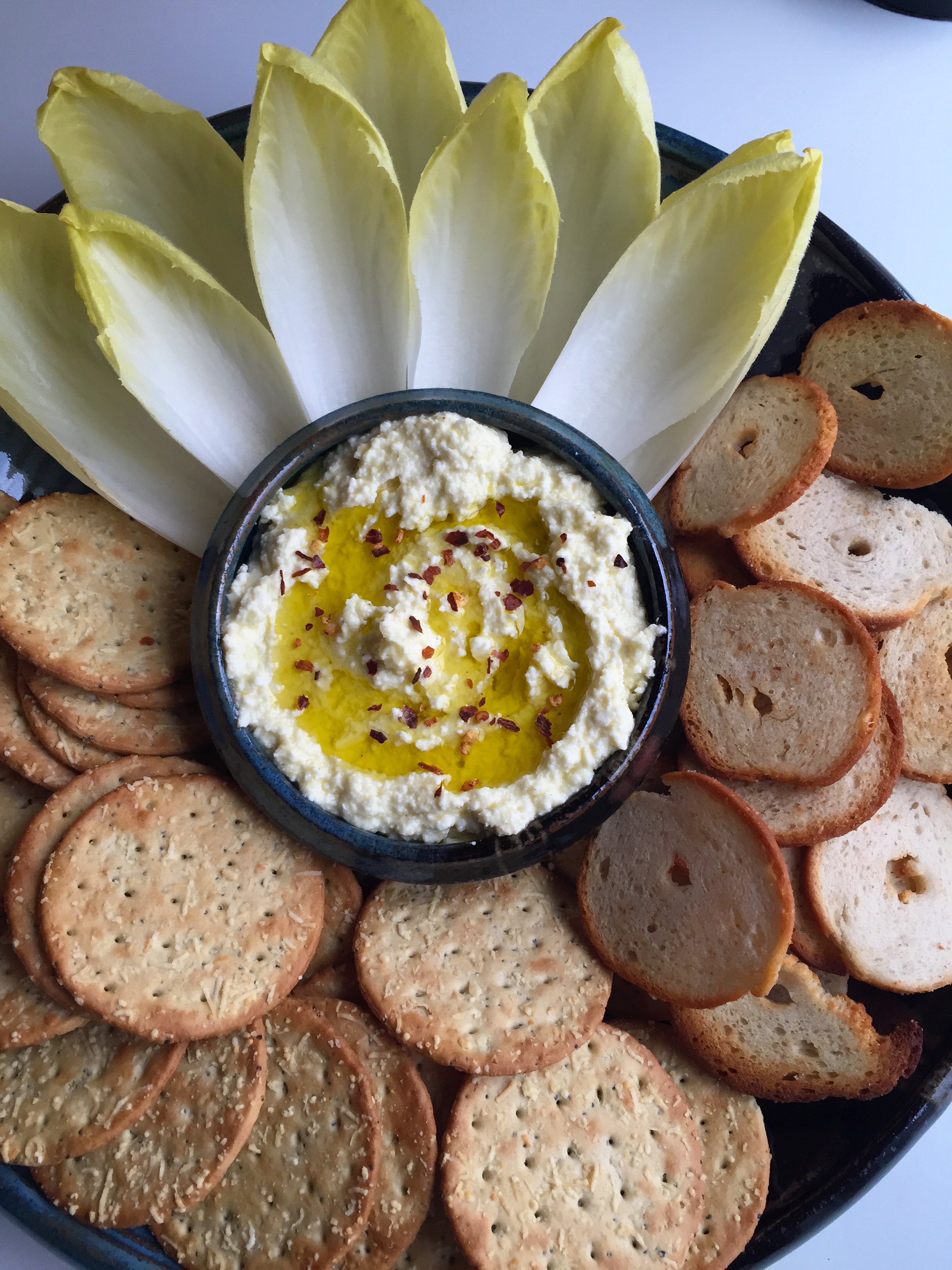 This is a dip that I have been wanting to try for some time now, and it was well worth the wait. My favorite thing about this dip is how easy it is to make, you just put everything in a food processor (or you could make it in a blender), pulse it for a few seconds, and it's done!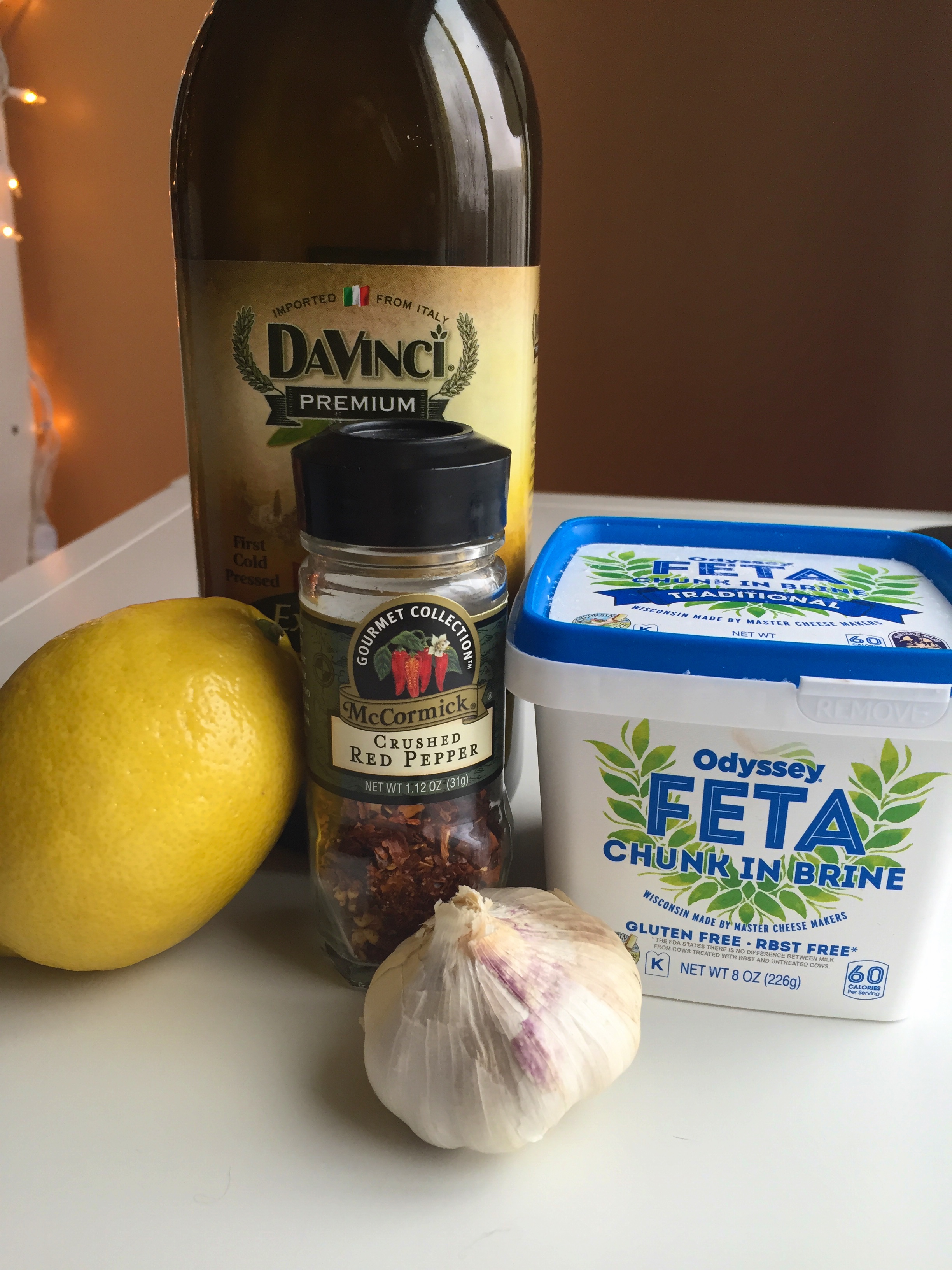 The cast for this dip is a small, close knit group. To start you need feta, and I would recommend buying a whole chunk of the cheese and not the pre-crumbled kind. Crumble that into the bowl of a food processor and add the zest of a lemon, the juice of half the lemon (about 2 tablespoons), 1 large clove of garlic (or in my case, three really small cloves), and olive oil.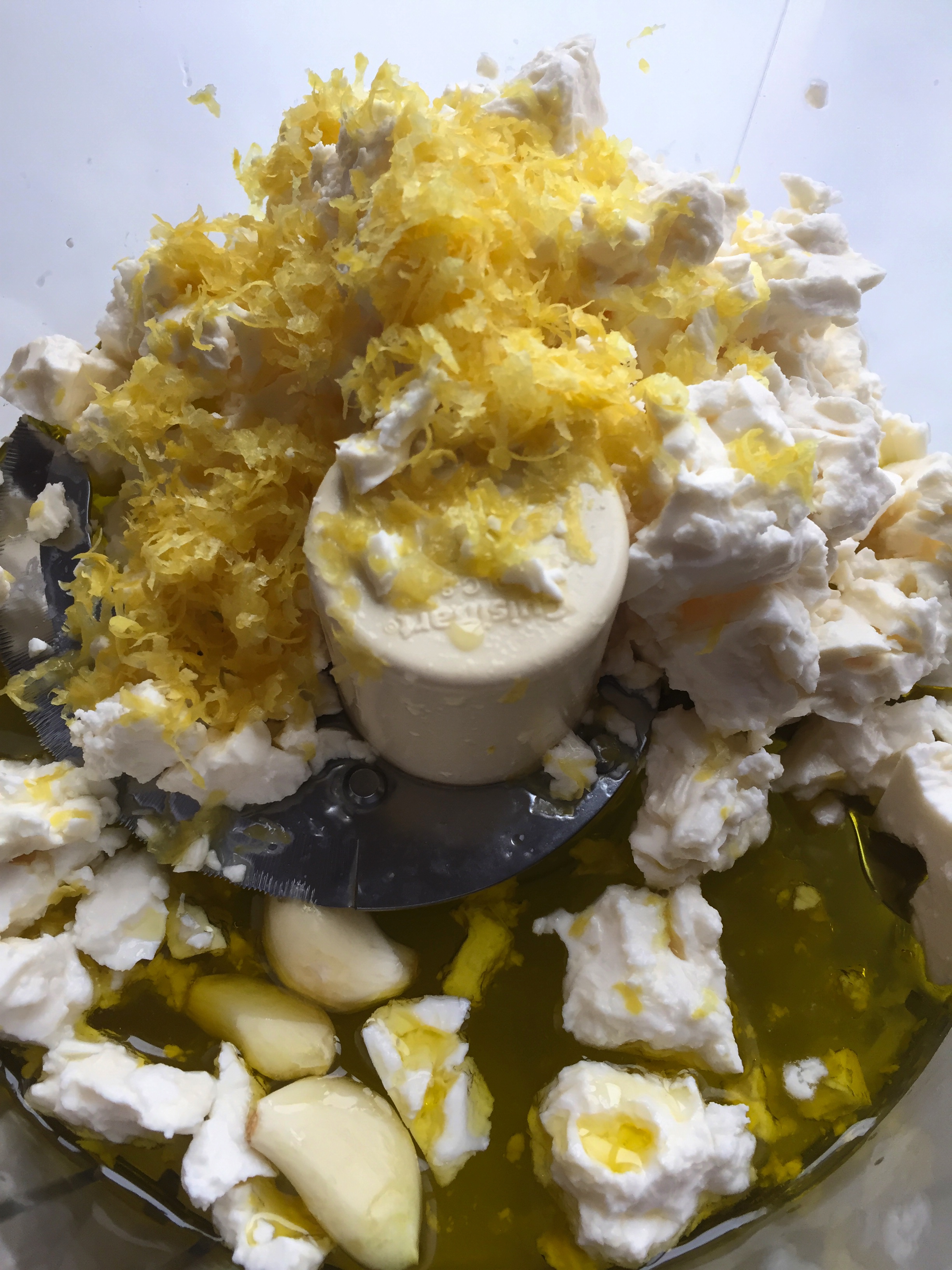 Pulse the ingredients for 10-20 seconds until the mixture reaches a smooth yet still slightly chunky consistency. Be careful to not over blend it, you want to keep some texture from the cheese.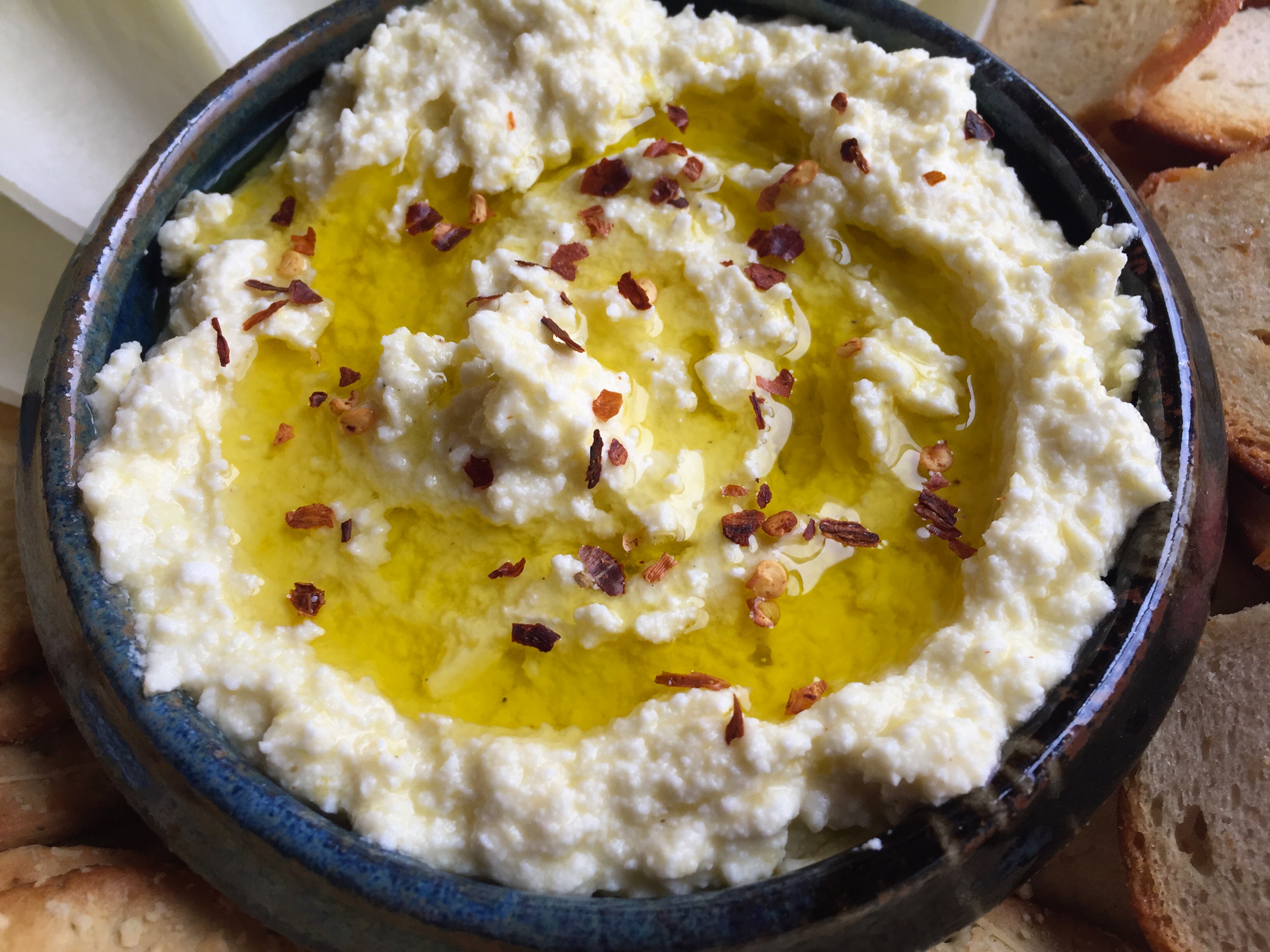 Put the dip into a serving bowl and drizzle with a little more olive oil, then sprinkle some red pepper flakes on top for just a tiny bit of heat. The dip has a wonderful salty taste from the feta, a nice bright pop from the lemon zest/juice that helps offset the salt, and there is a slight bite from the raw garlic that brings the whole thing together.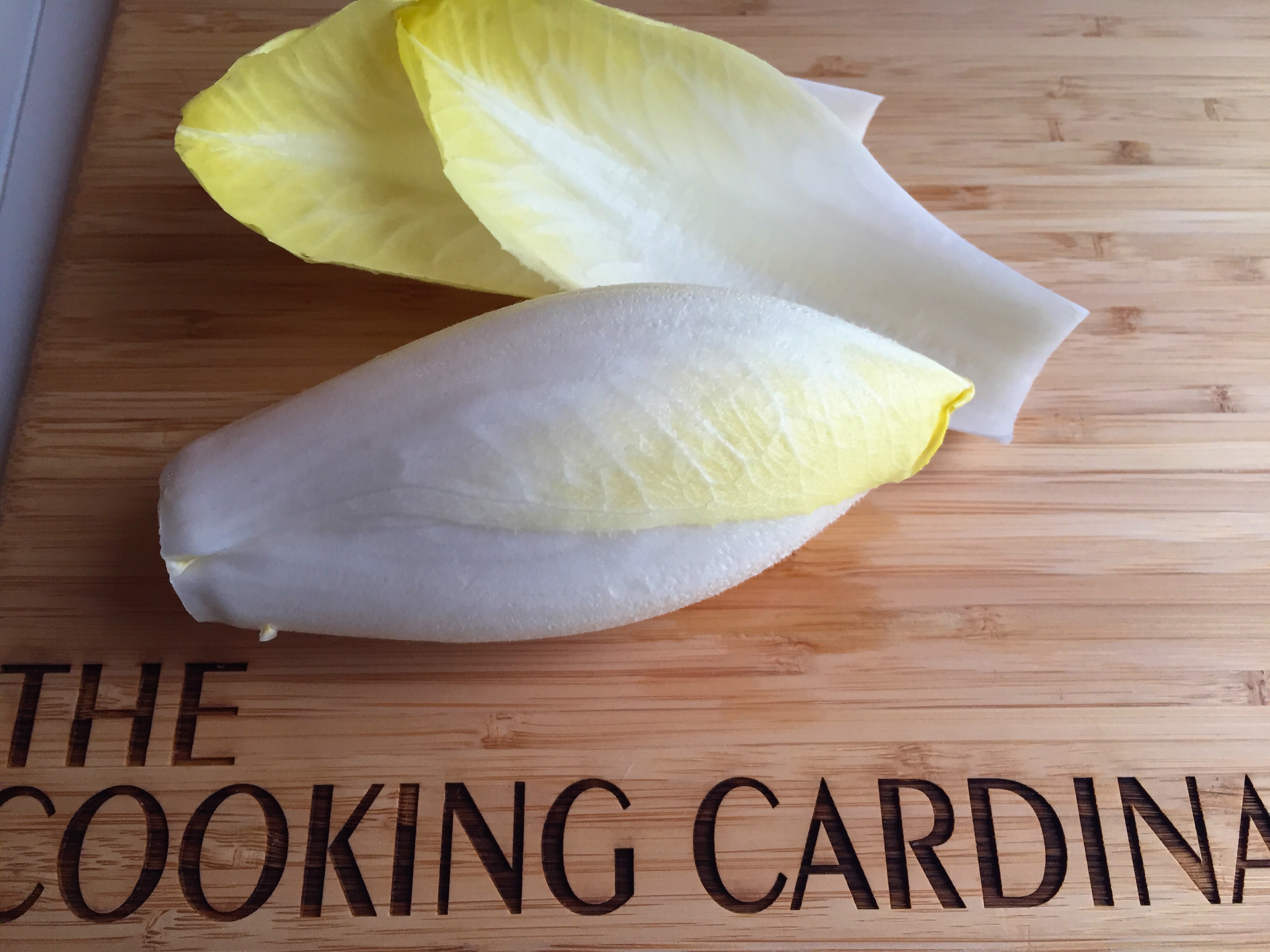 I served this dish with some Belgian endive, bagel chips, and crackers. For the endive, you just need to slice off a little of the flat root end to separate the leaves, and then just peel them apart (you can play a little game of "He loves me, he loves me not…" while doing this, if you are so inclined). Then rinse and dry them. Endive has a bitter note to it, and it pairs very well with the dip.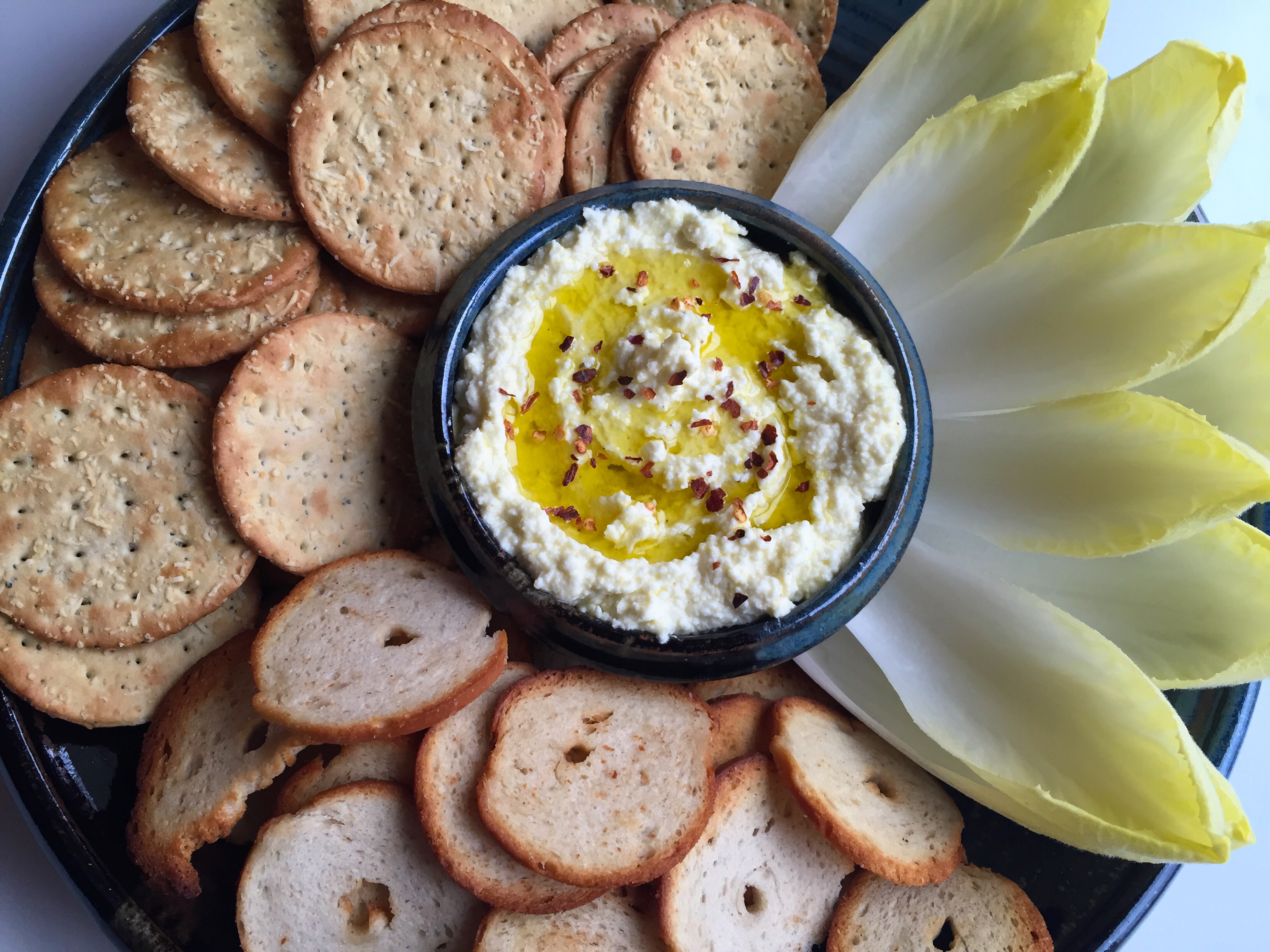 This dip is one that I will definitely make again and again, especially as spring begins and the weather warms up!

2038 Total Views
1 Views Today
8

oz

feta cheese

crumbled

zest of 1 lemon

about 1 tbsp

1-2

tbsp

fresh lemon juice

about 1/2 of a lemon

1

large

garlic clove

6

tbsp

olive oil

plus more for serving

1

pinch

red pepper flakes

endive, crackers, chips, bell pepper, carrots, etc

for serving
Place the feta, lemon zest, lemon juice, garlic, and olive oil in a food processor. Pulse until it is all combined, yet still slightly chunky.

Transfer dip to a serving bowl, drizzle with a little oil, and sprinkle with a pinch of red pepper flakes.

Serve dip with crackers, bagel chips, toasted baguette slices, pita chips, bell pepper, carrots, etc.
**Cardinal Rule** If the dip is too salty, add more lemon juice to offset the salt.  You can also add 1/4-1/2 teaspoon of cracked black pepper, if desired. Recipe Source: Sweet Paul Mag
---
---