Dutch Oven Quick Rolls
The 4th of July and camping seem to go together like peanut butter and jelly!  My mom and stepdad have some land up north, about 10 miles from the Canadian boarder, and we went up there this past weekend for the 4th.  It's always an adventure there, what with no running water (read: modern toilet or shower), electricity, or cell service.  While I'm fine with being disconnected from Facebook/texting/internet when I'm up there, it does get a little rough not having a functioning bathroom.
The biggest source of discomfort, however, are the rampant, savage mosquitoes!  No amount of bug spray can keep them at bay, and I always come home with a fresh collection of bug bites.  Fortunately, they do have a camper, so you can escape the bugs in there!
One thing that is a fun challenge at the land is cooking!  My mom has several dutch ovens that she uses charcoal to cook with.  There are good cookbooks available for creative dutch oven recipes, and it's an entertaining experiment trying new ones.  She has made this quick roll recipe before, and I was excited to try it with her!  It's a yeast bread, so you do let the dough rise twice, but from start to finish it only takes about an hour and a half to make.  The best part is you just mix all the ingredient together with a spoon in a bowl, no kneading required.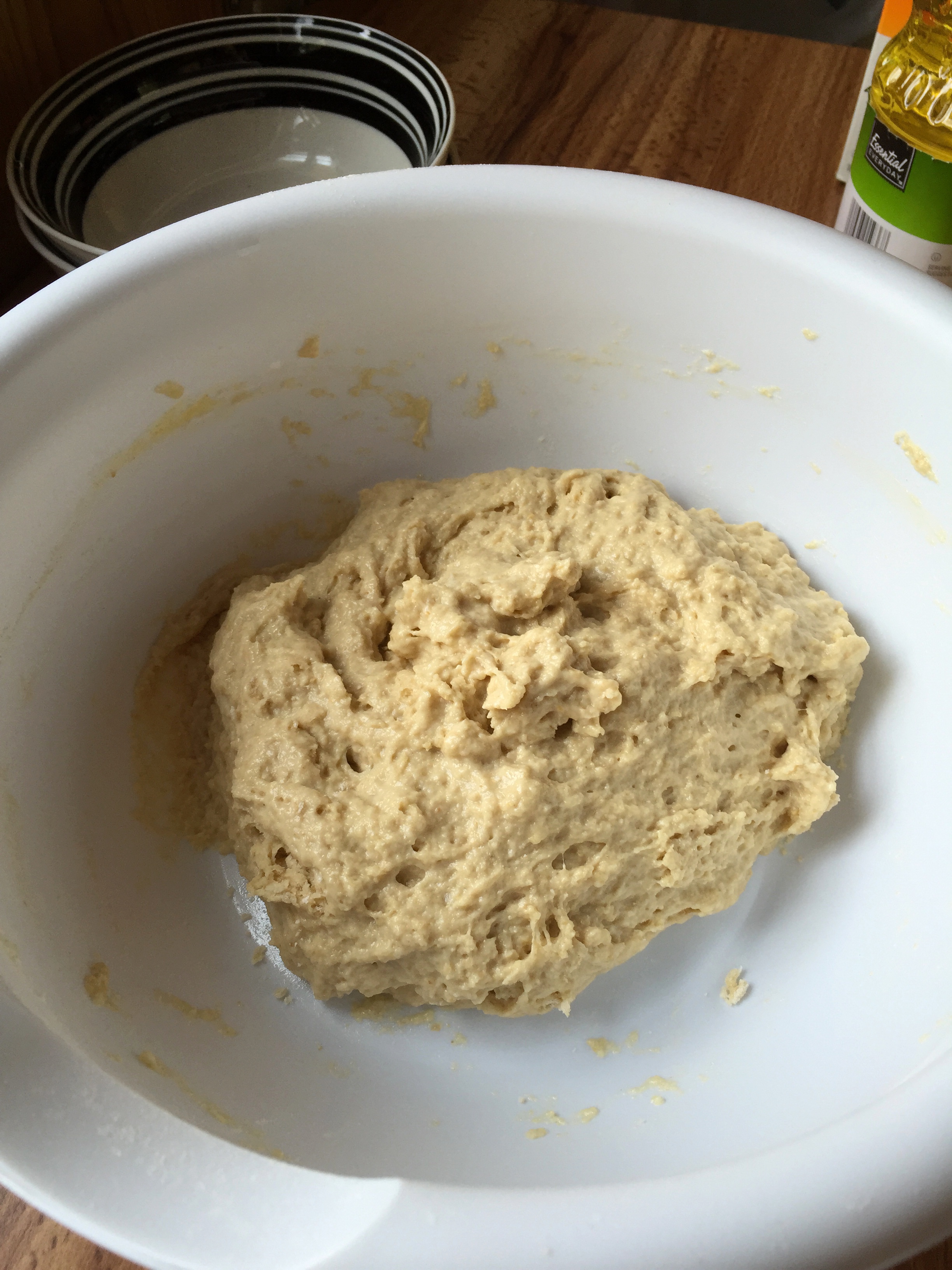 The dough rises until doubled in size, about 30 minutes.  While that's happening, you can butter up the dutch oven so the dough doesn't stick to it; and when you're camping, it's totally acceptable to play with your food!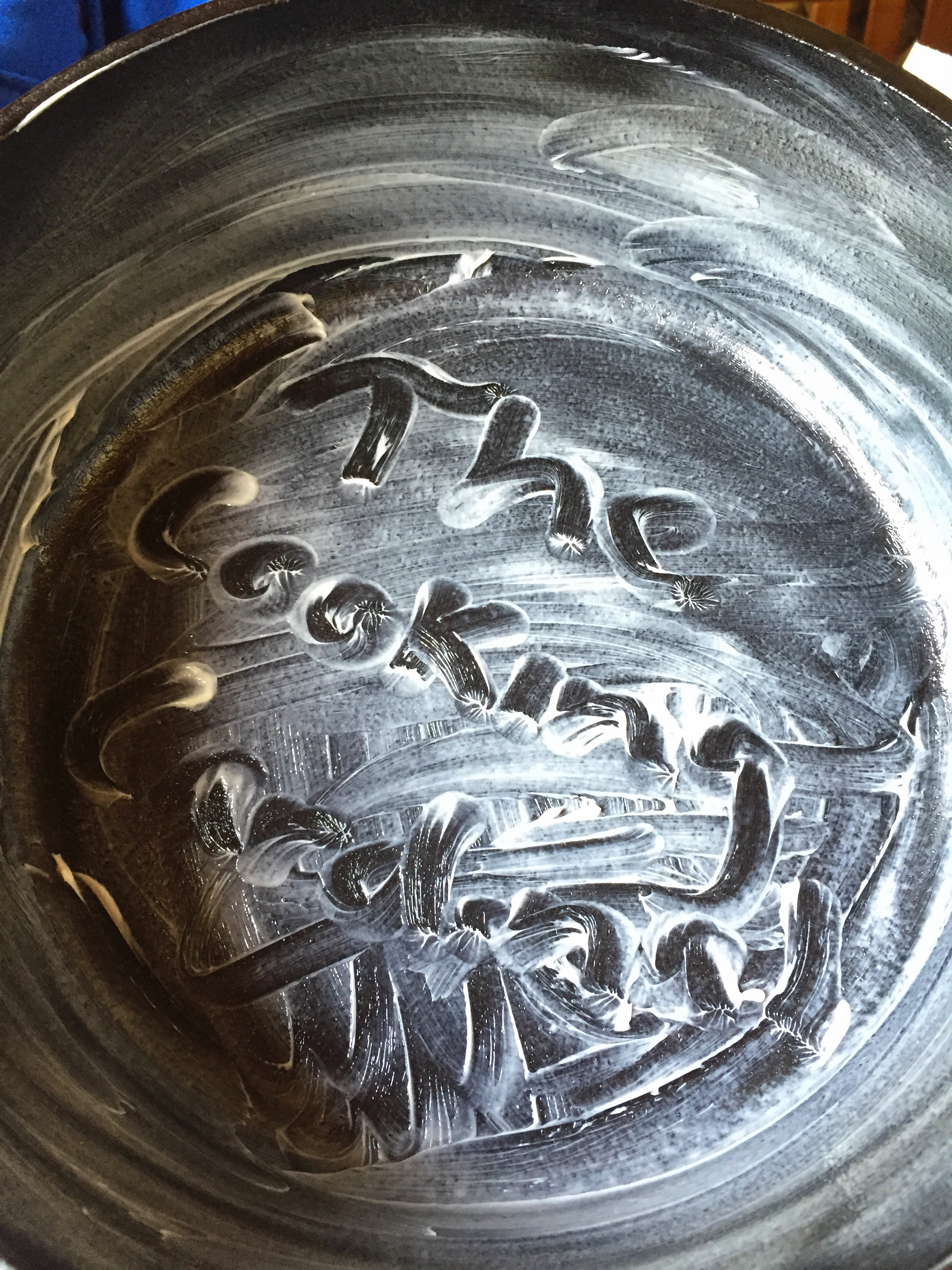 Once the dough has doubled in size you just stir it a couple times to deflate, and then spoon it into the greased dutch oven.  They then rest for another 30 minutes, and then it's cooking time!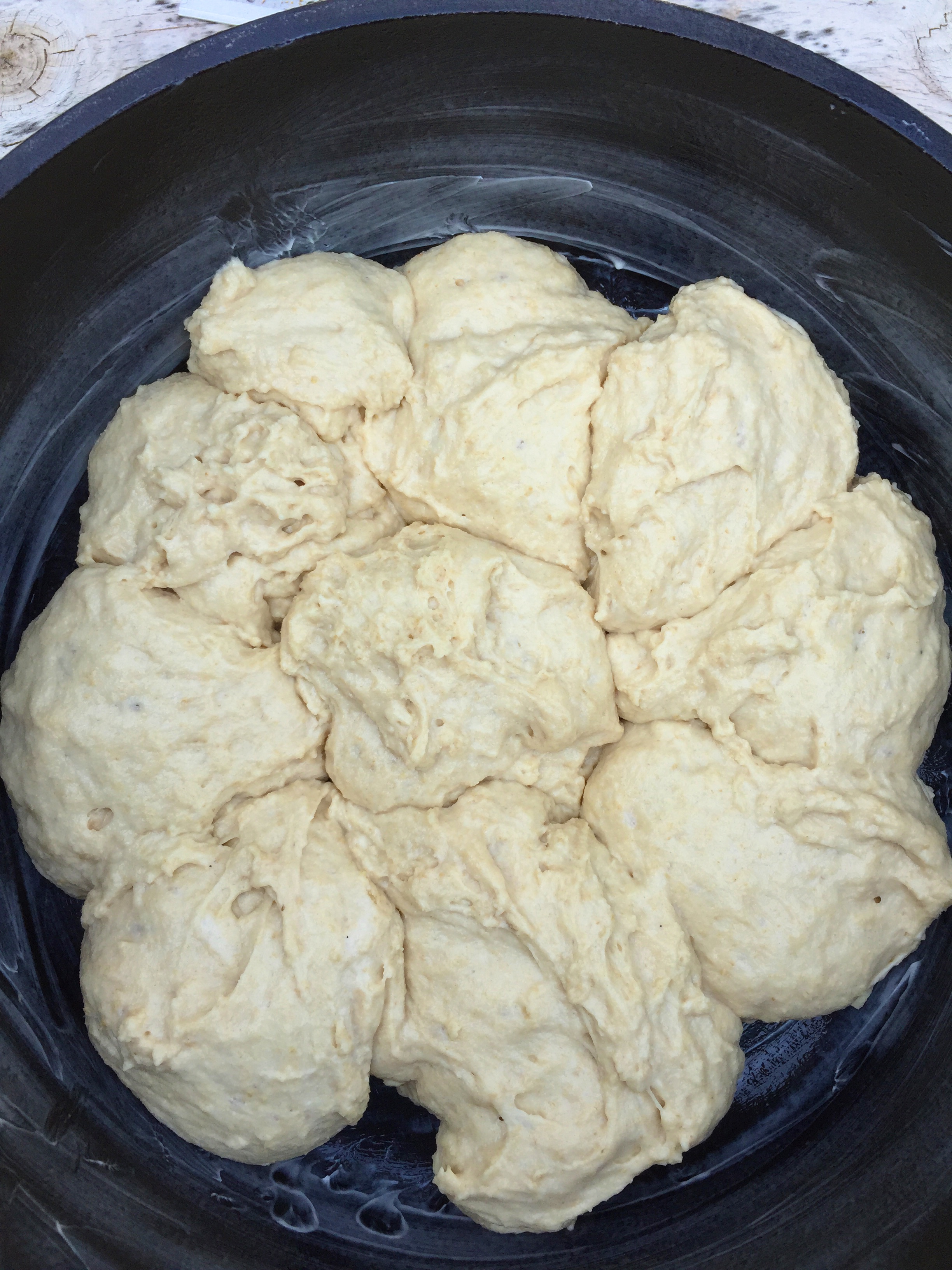 There is no oven required to bake the rolls, all you need are 20 hot charcoal briquettes.  You place 5 pieces under the dutch oven, and then put 15 on top.  To avoid hot spots while baking, the dutch oven is turned 1/4 turn every 5 minutes (turning both the dutch oven itself and the cover).  These were done in 20 minutes.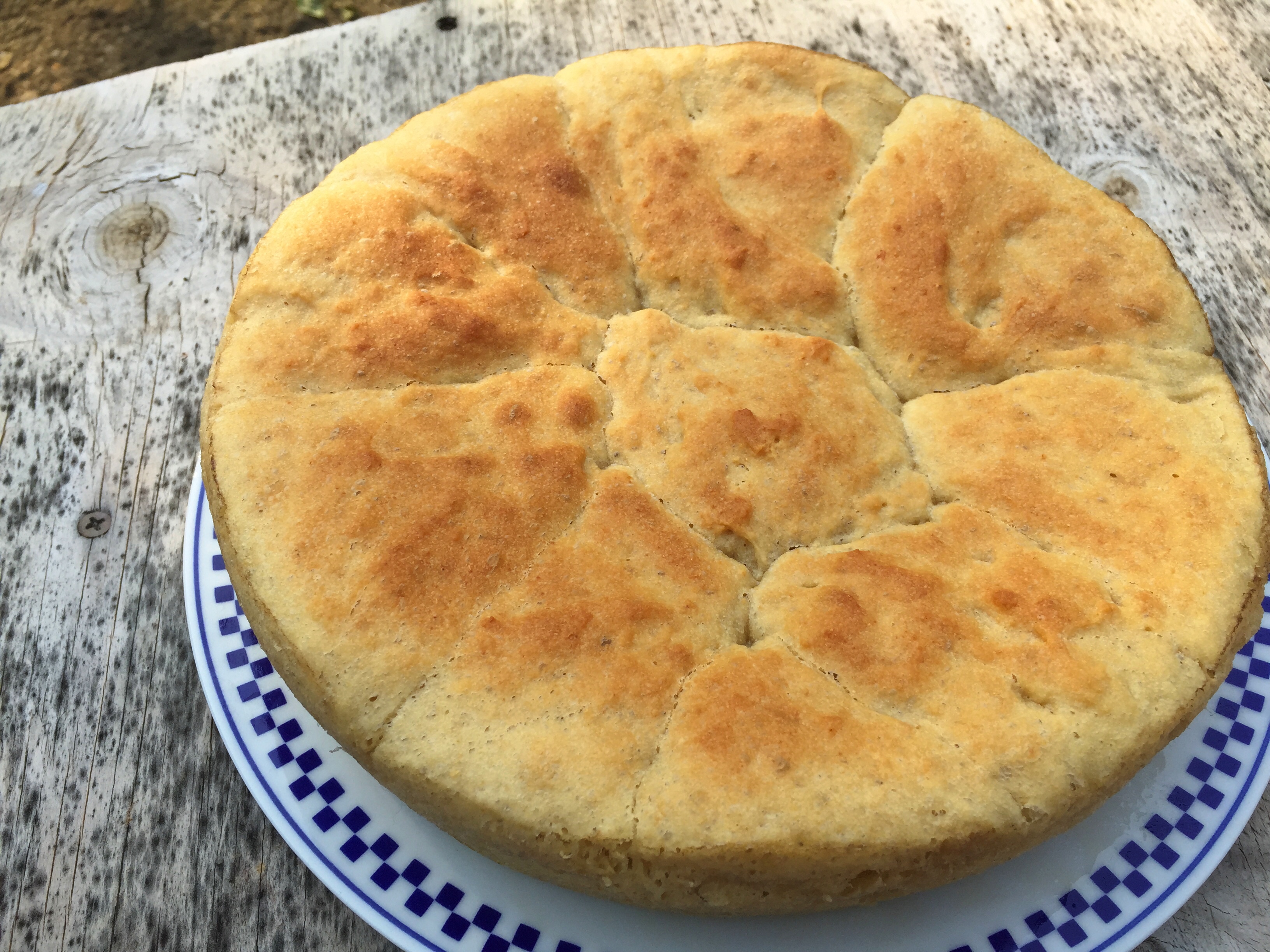 The rolls are really light and fluffy, and you can just pull them apart to eat.  In my food world, this was an absolute blast to make!  It's so fun to see how you can make something tasty like this without the modern equipment you're used to.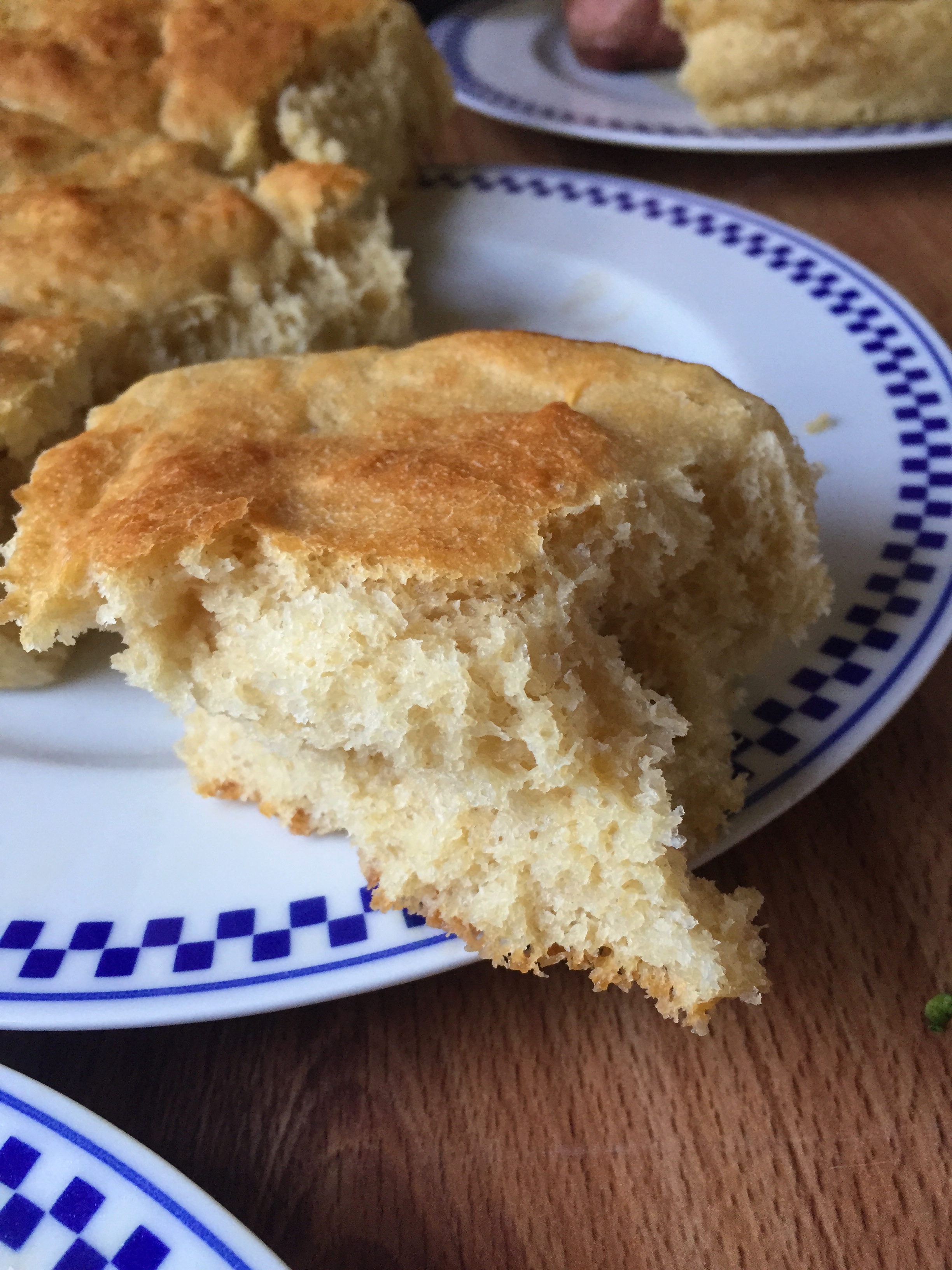 The best part about making these rolls was the scent of baking bread filling the clearing.  Almost makes it feel just like home!

2518 Total Views
1 Views Today
1

cup

warm water

about 110 Degrees

1

packet

dry yeast

1 pkg is 2 1/4 tsp

2

tbsp

sugar

2 1/2

cup

flour

1

tsp

salt

1

egg

2

tbsp

vegetable oil
Dissolve years in warm water with the sugar. Let sit for about 5 minutes.

Stir in half of the flour and the salt until all combined.

Add the egg and oil, beat with spoon to mix.

Stir in the rest of the flour until a smooth ball forms. The dough will be sticky.

Cover and let the dough rise in a warm area until doubled in size, about 30 minutes.

Once doubled, stir down the dough and spoon it into a grease 10 inch dutch oven; let rise again until doubled in size (about 30 minutes).

Bake until brown, about 20-25 minutes. Use 5 charcoal briquettes on the bottom and 15 on top. Rotate Dutch oven a quarter turn about every 5 minutes.
**Cardinal Rule**  If you have a 10 inch cast iron skillet at home, try making these in your oven.  Simply bake uncovered in a 350 degree oven for 20-25 minutes.
Recipe source: Field Guide to Dutch Oven Cooking
---
---