Chocolate Chip Cookie Bars
There is nothing like waking up on a race morning, and opening your blinds to see… snow.  I ran in a 5k race this weekend, and was disappointed to see that it had snowed overnight.  The weekend before it was sunny and 60 degrees on Saturday; this week it was cold, windy, and the roads were quite slippery.  But you know what?  It was still a lot of fun!
I've run this race for the past 3 years, and so far every other year has been cold and cruddy.  I'm hoping that next year the weather is warm again!  Even though the conditions weren't ideal, being there with friends (and the after race beer) made it all worth it!
One of my favorite parts of the morning, though, was when we were approaching the starting line.  I was apprehensive of the slippery roads, and wondering how the race would go, when I heard a cardinal singing.  I have some big life changes that will be happening in the upcoming weeks (more to come about that soon), and have been feeling overwhelmed at the thought of it all.  Whenever I hear a cardinal I feel my grandma watching over me, and it gives me the strength I need to handle what life throws at me.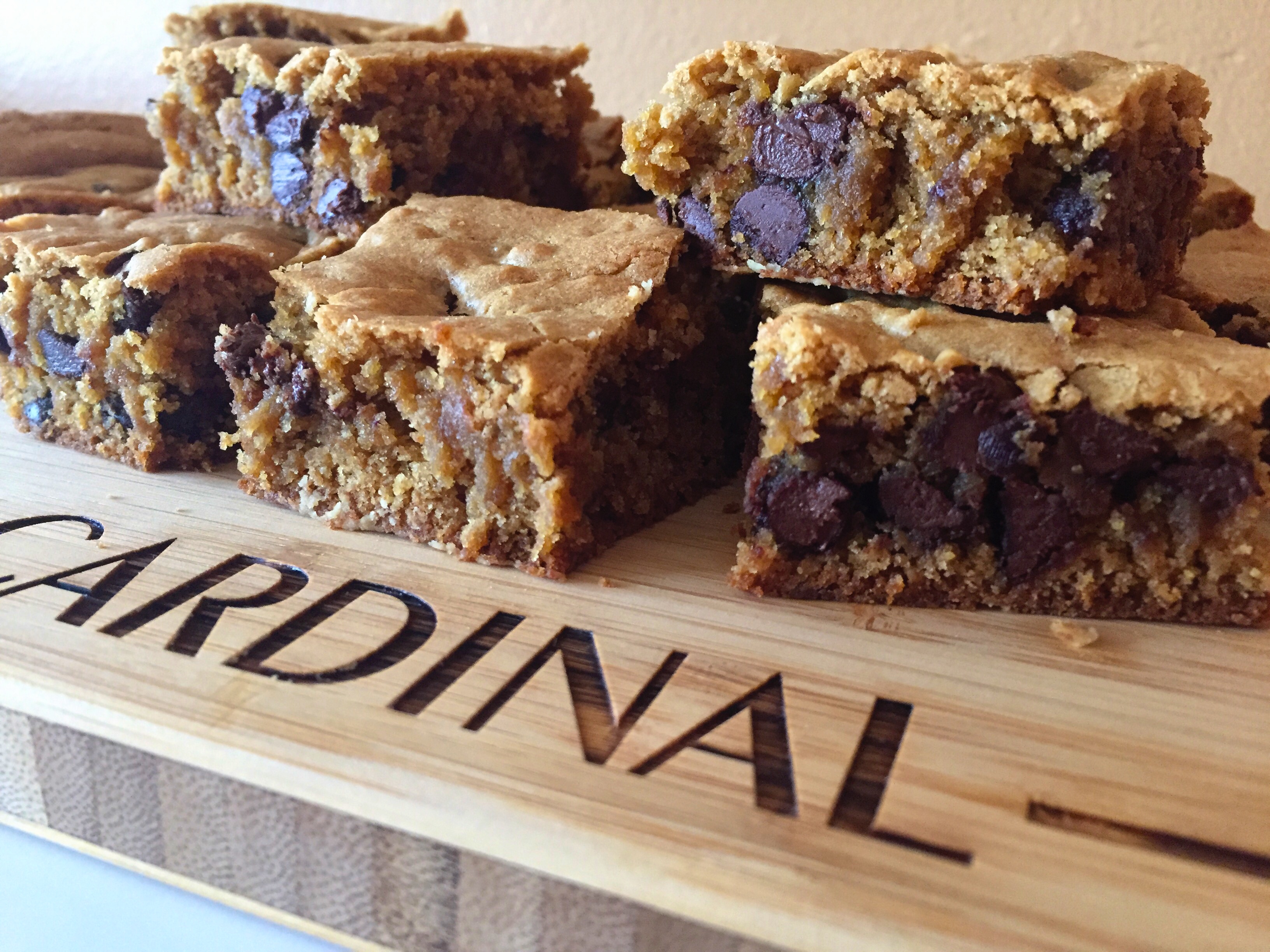 With my second race of the year complete, I am pretty certain I earned these bars.  I have a hard time bringing myself to make chocolate chip cookie bars, I usually find them to be dry and disappointing.  These, however, are chewy, sweet, and not dry at all!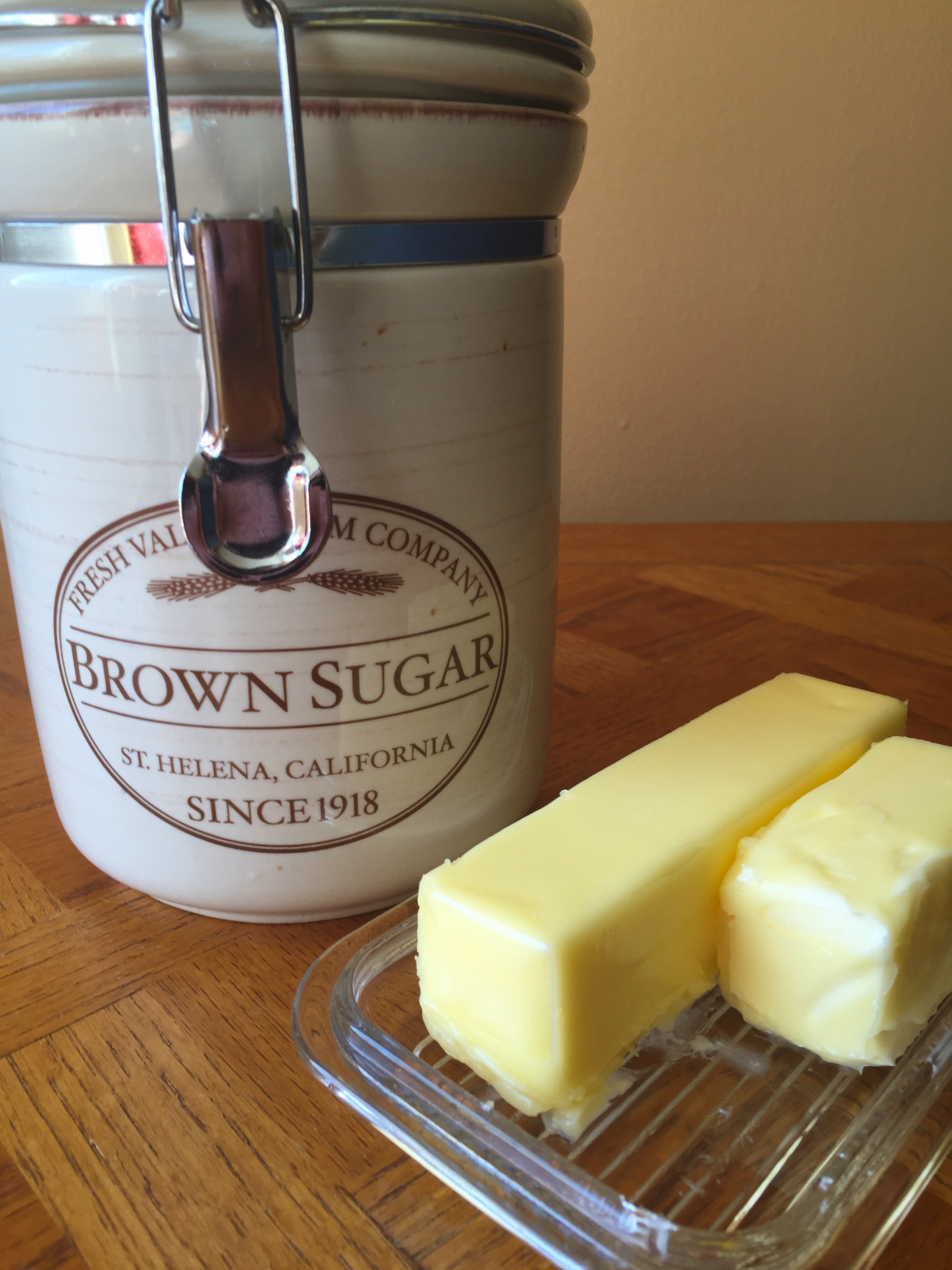 Part of what keeps them chewy and moist is using all brown sugar, and not a white and brown sugar combo.  The molasses in the brown sugar helps prevent the bars from drying out.  You'll need to cream the softened butter and sugar together until it is light and fluffy.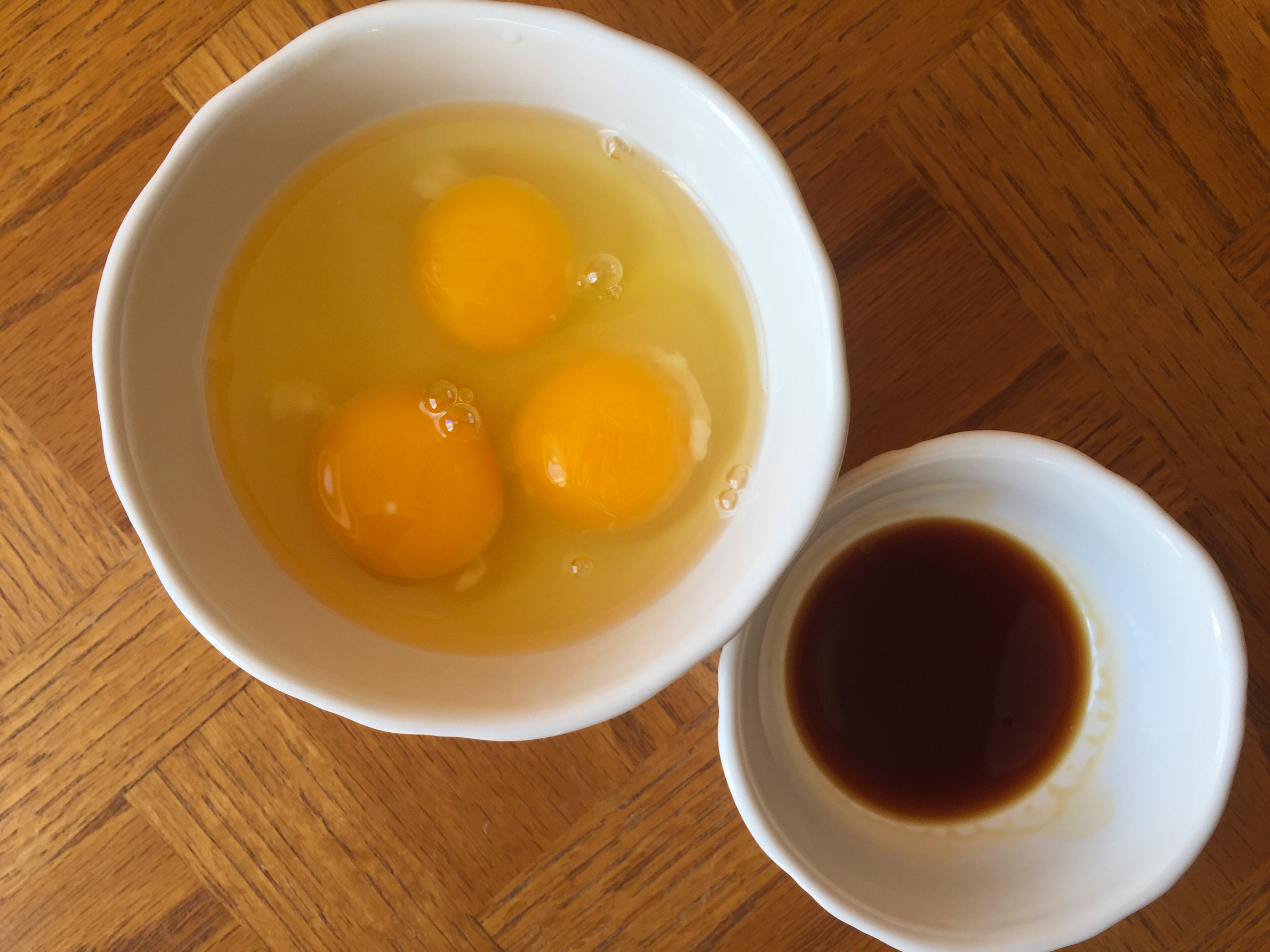 Next, add 3 eggs and a teaspoon of vanilla extract.  Beat them into the butter-sugar mixture until it's smooth and well combined.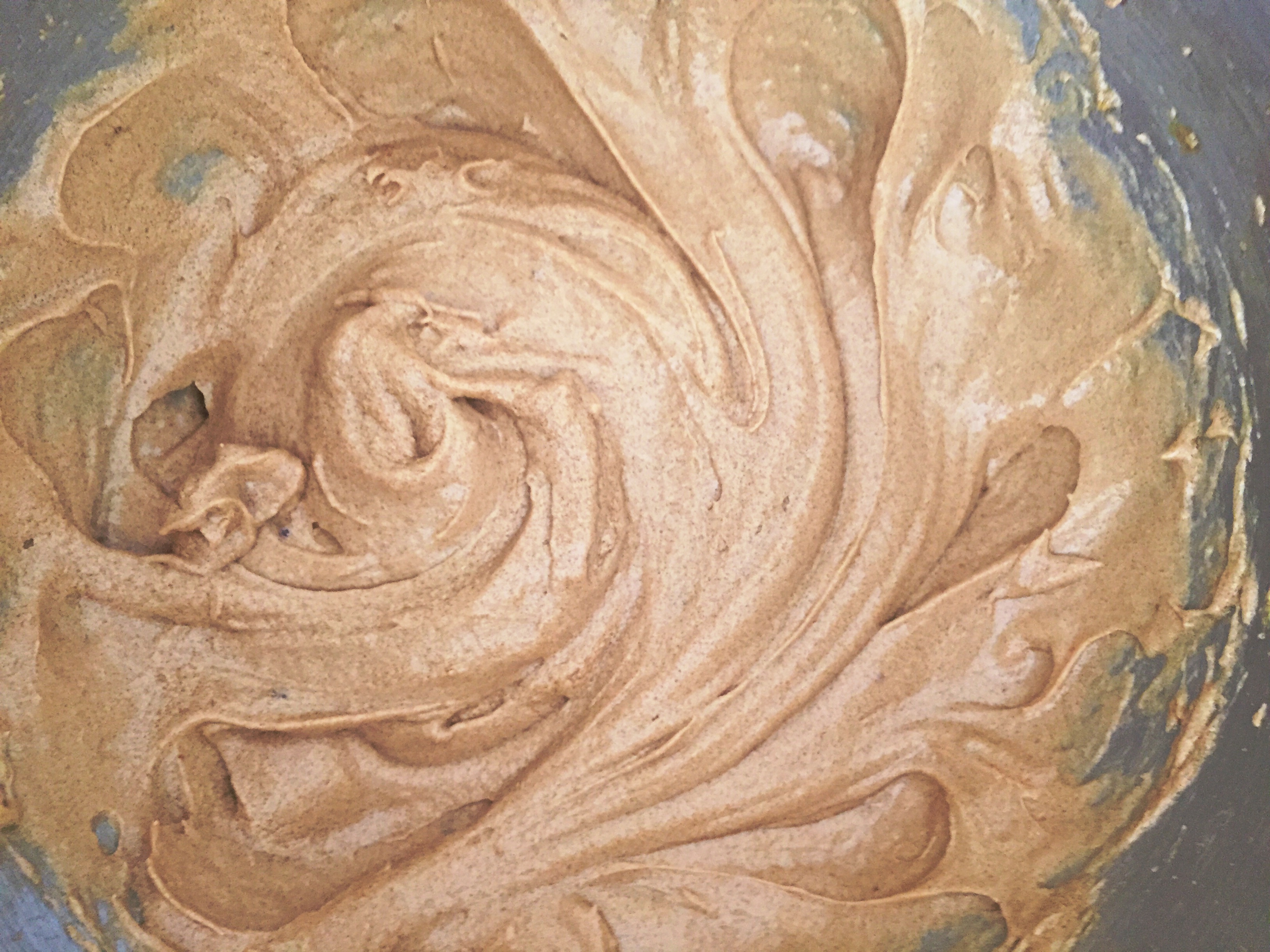 Once the butter mixture is all combined, it's time to get started on the dry ingredients.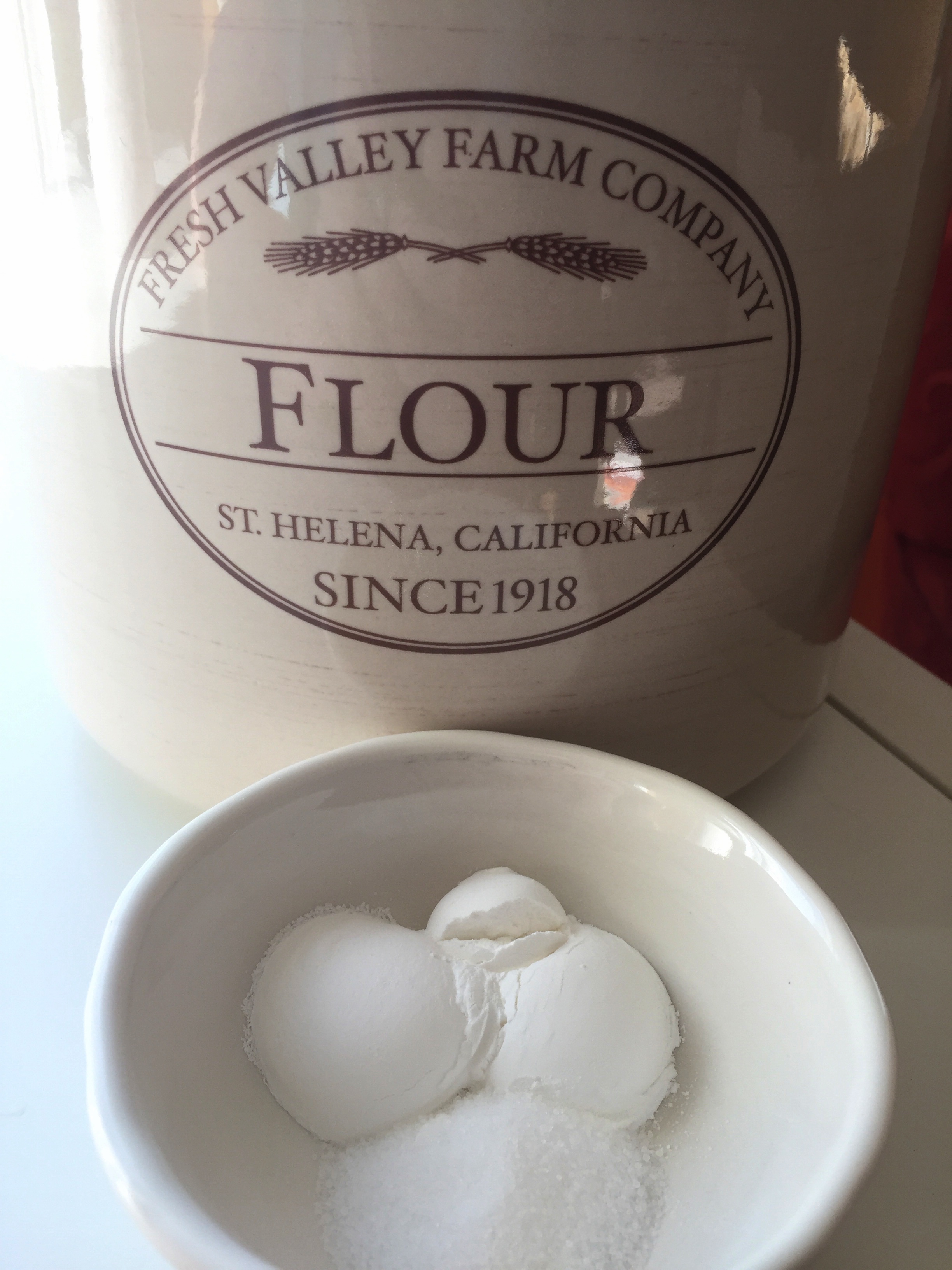 Combine all-purpose flour, baking powder and salt.  Add half of the dry ingredients to the wet ingredients, mix on low to incorporate; then add the rest of the flour.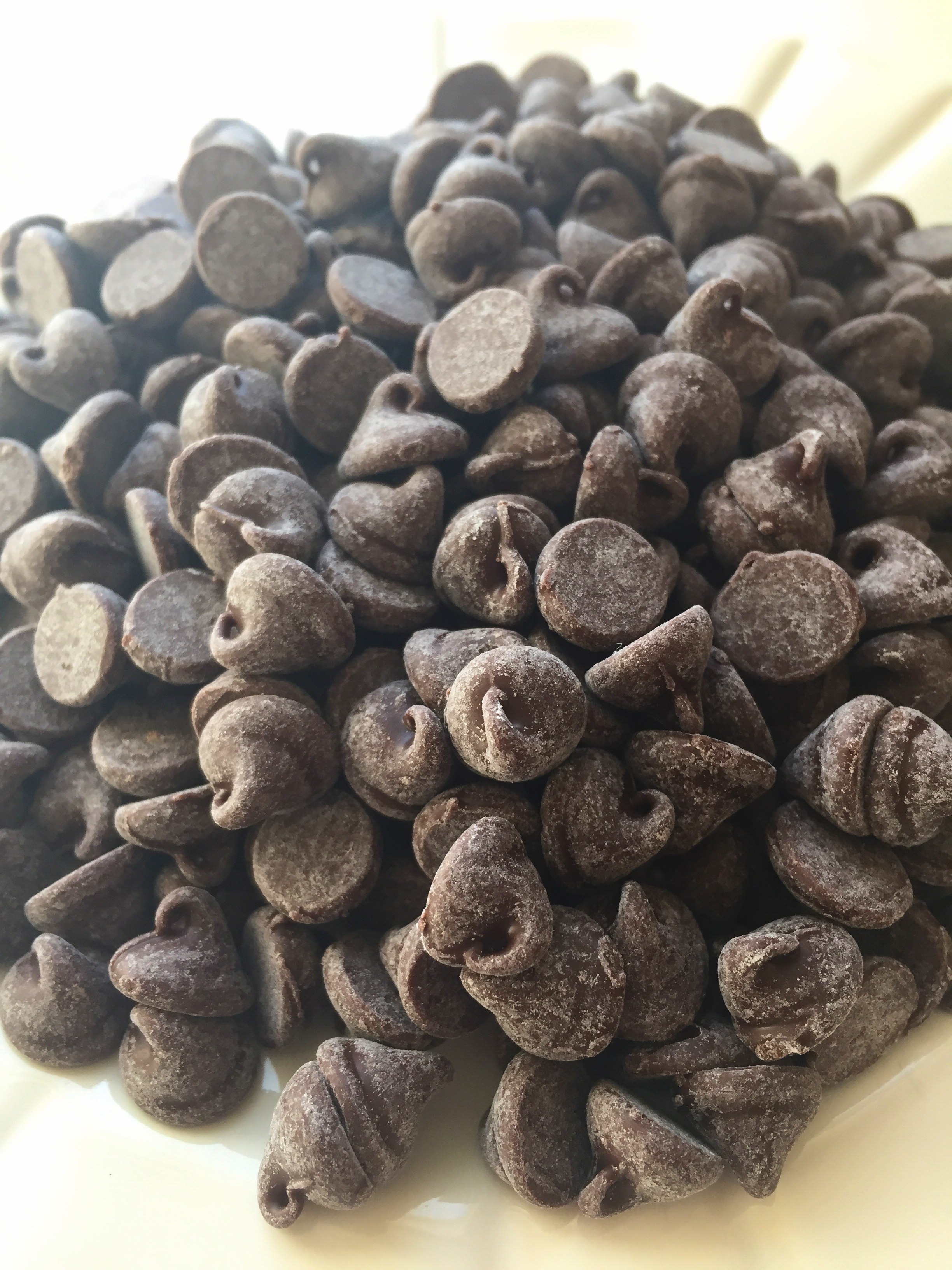 When all the flour is mixed in, gently stir in 2 cups of semi-sweet chocolate chips.  Press the dough into a greased and lightly floured pan.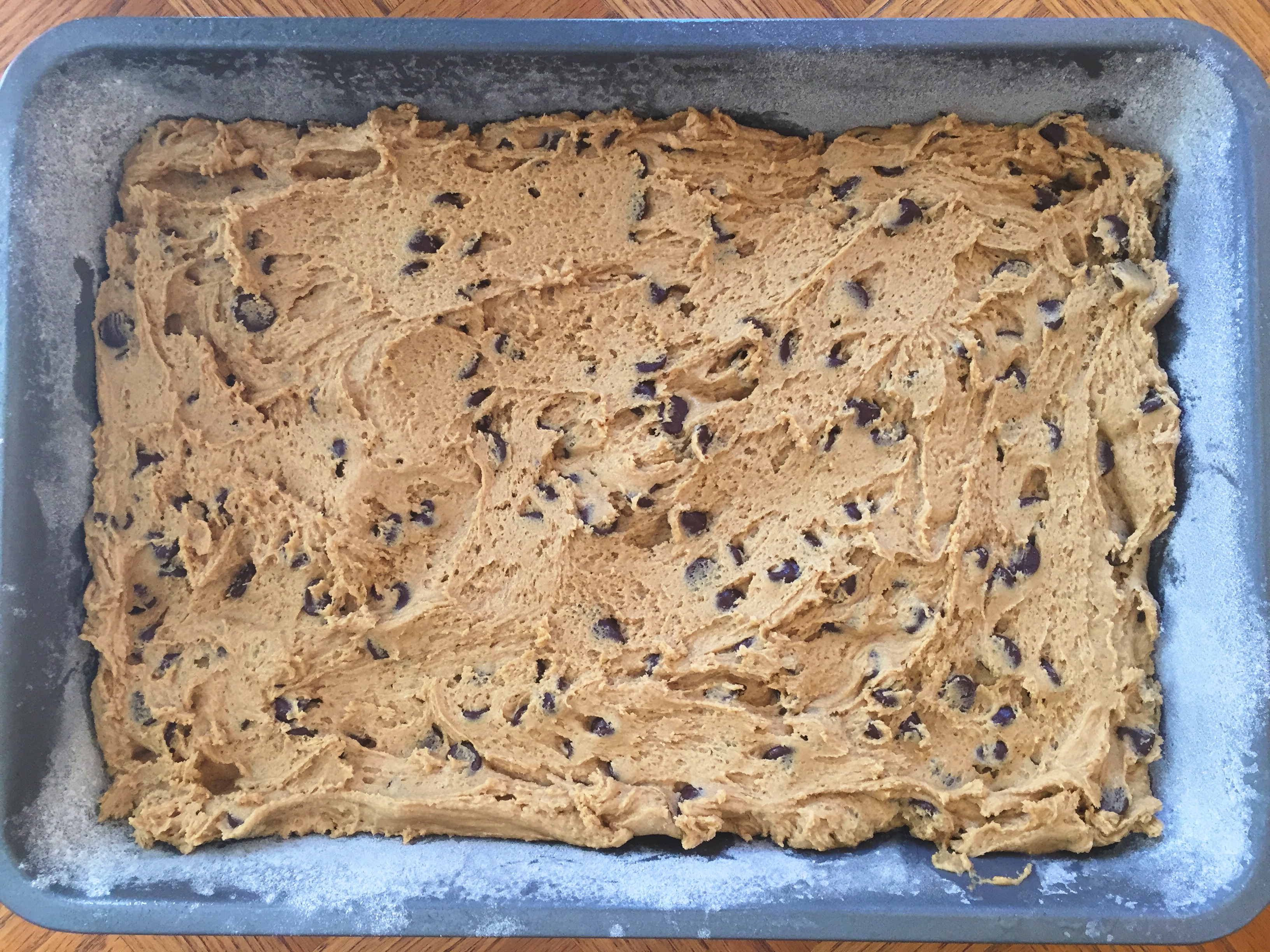 Cook for 25-35 minutes, until a toothpick inserted into the center comes out mostly clean (it's ok if there are a few crumbs on the toothpick, the bars will continue to cook as they cool).
These bars are rich, chocolatey, and delicious!  Whether you ran a race or not, I recommend you make these and treat yourself!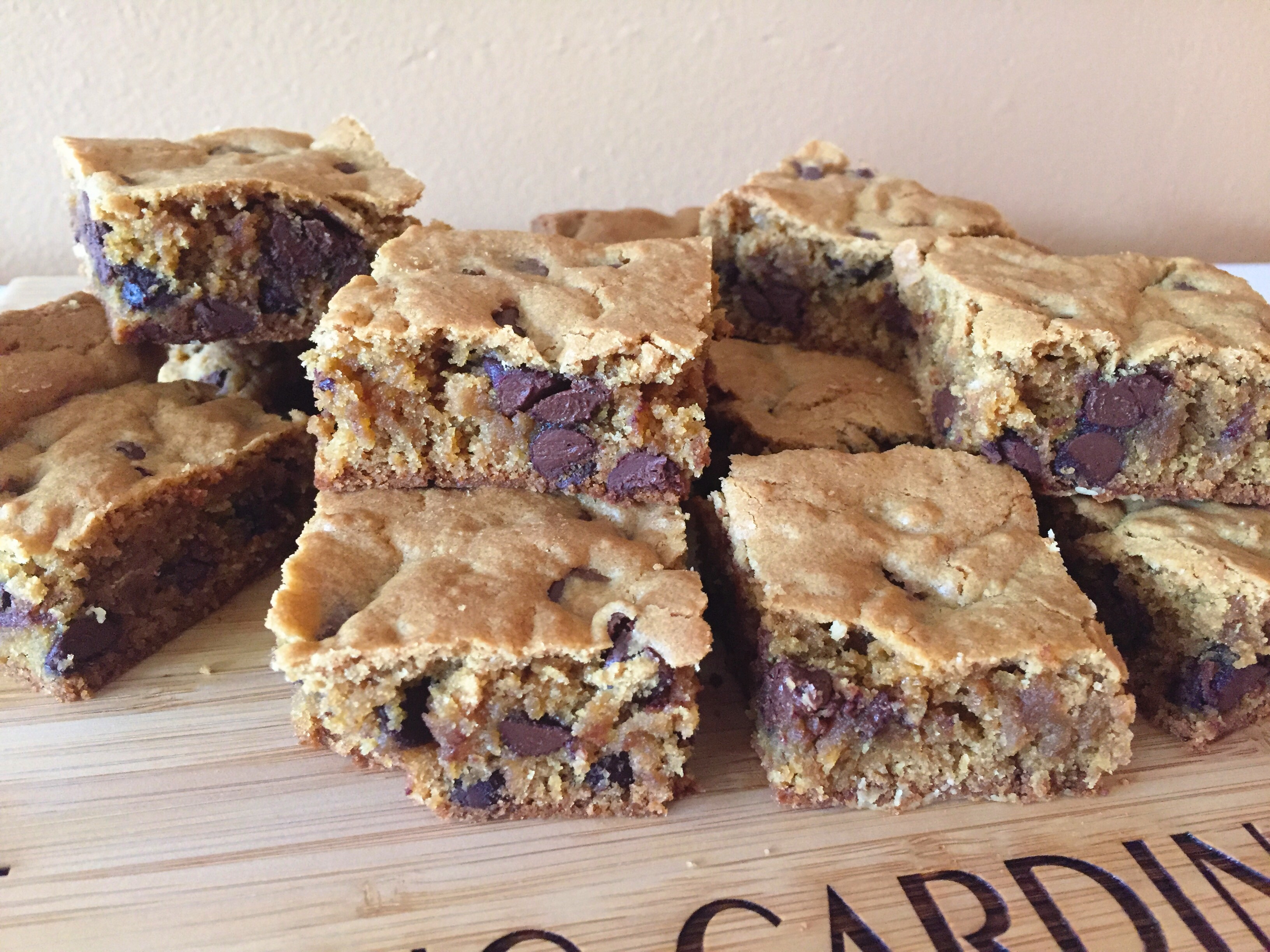 Life can be demanding, sometimes you need some chocolate chip cookie bars to help you through it!

1796 Total Views
3 Views Today
2

cups

brown sugar

3/4

cups

butter

softened (1.5 sticks)

3

eggs

lightly beaten

1

tsp

vanilla extract

2 1/2

cups

flour

2 1/4

tsp

baking powder

1/2

tsp

salt

2

cups

semi-sweet chocolate chips
Pre-heat oven to 325F and grease and lightly flour a 9x13 inch pan.

Cream butter and sugar in a stand mixer for 2-3 minutes.

Add eggs and vanilla; mix on low speed until combined.

In a fine mesh sieve combine the flour, baking powder and salt. Sift into a large bowl.

Add half of the flour mixture into the wet ingredients, mix on low. Once incorporated, add in the rest of the flour mixture and stir until combined.

Gently fold in the chocolate chips.

Press the dough into the prepared pan, spreading it to the edges.

Bake for 25-35 minutes, or until lightly browned and a toothpick inserted into the center comes out mostly clean (there should be a few crumbs still on the toothpick).

Cool bars, then cut into squares and serve.
**Cardinal Rule**  Taking the bars out of the oven when there are still a few crumbs that stick to the toothpick helps ensure the bars won't be dry once they have cooled.
Recipe source: I Heart Naptime
---
---