Bacon and Egg Cups
It really should be no surprise that I love breakfast; be it quiche, pancakes, or scones (cinnamon chip or ham and cheese anyone?) you can't go wrong! My high school graduation party was even breakfast themed. I had my grad party the same day as a lot of my friends, and I was concerned about being able to attend them all. My mom, always thinking, suggested we have the party in the morning and serve breakfast for it. It was the best idea!
If you've been to high school graduation parties before, I'm sure you're familiar with the typical food offerings: sandwiches (either cold cuts or shredded turkey are very popular, and tasty), chips, and a few salads. My party had some atypical selections – egg bake, a wild rice fruit salad (I will be sharing that this summer, it sounds strange, but it's So. Good.), muffins, juice, and of course cake. It was a great way to start the day, and exemplified my breakfast love.
I'm coming at you today with another breakfast treat to try, and this one couldn't be easier to make!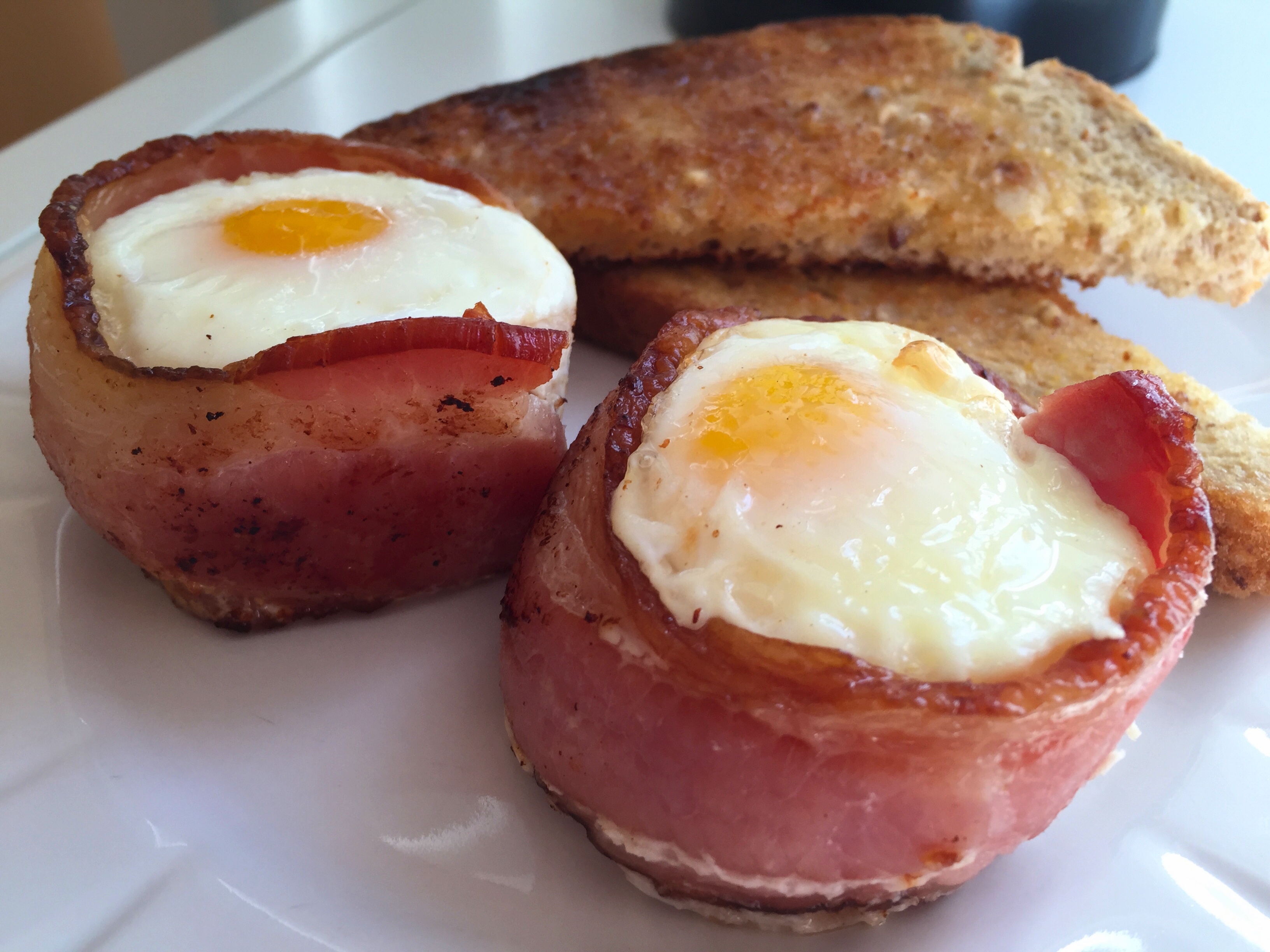 I've been seeing bacon and egg cups online for years, and finally decided to give them a shot! They did not disappoint, and with only two ingredients they are perfect for lazy Sunday mornings. All you'll need are bacon and eggs… hence the name "Bacon and Egg Cups".
I made 6 cups this time, but you could really make as many as you want! To start I trimmed some of the fat off the ends of the bacon slices, and then fit them into the muffin tins.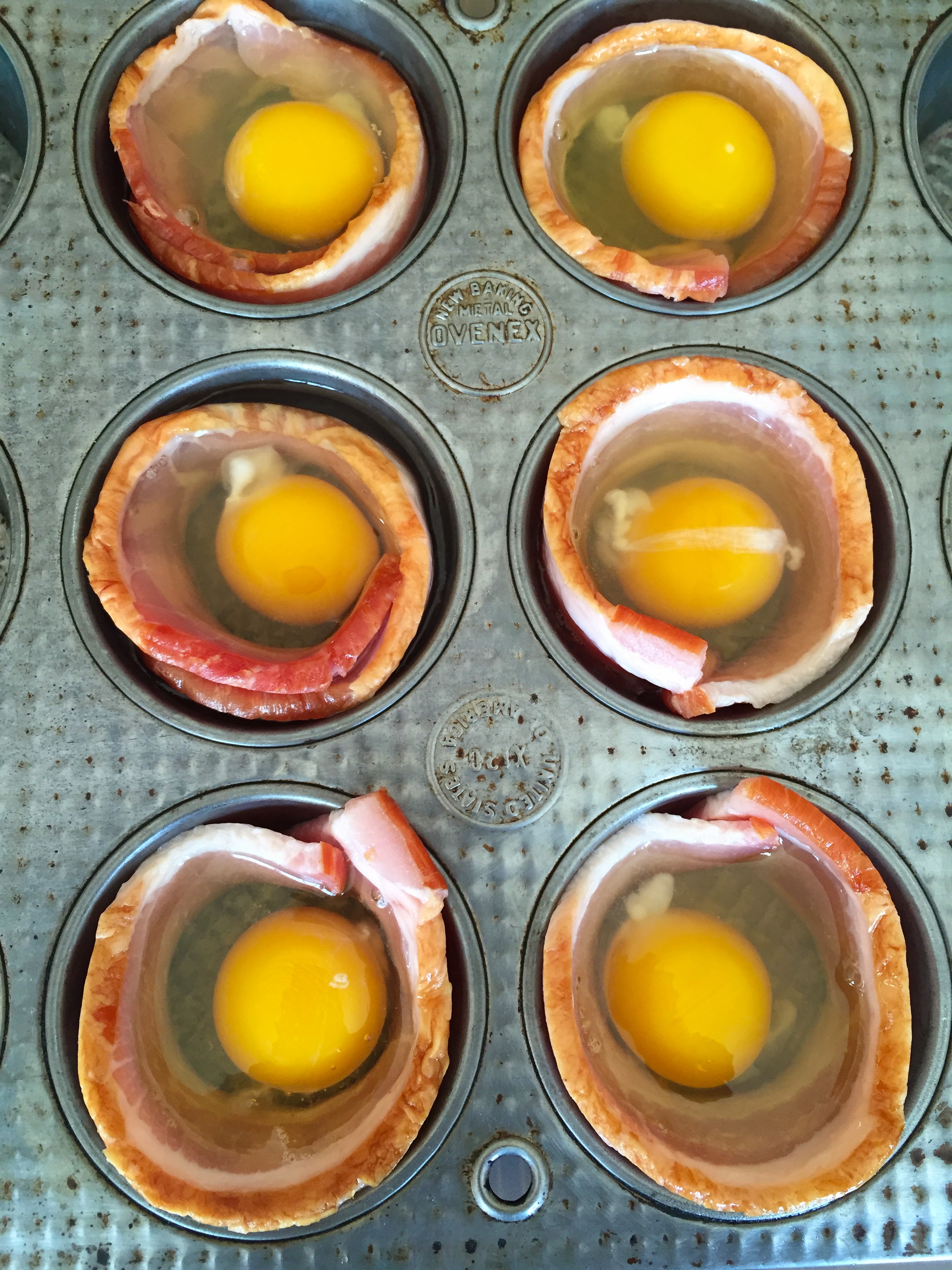 Next, crack one egg into the center of the bacon in each muffin cup. The bacon, obviously, doesn't make a tightly sealed circle, so there will be some egg white that leaks out and cooks outside of the bacon. Don't worry, they still taste great!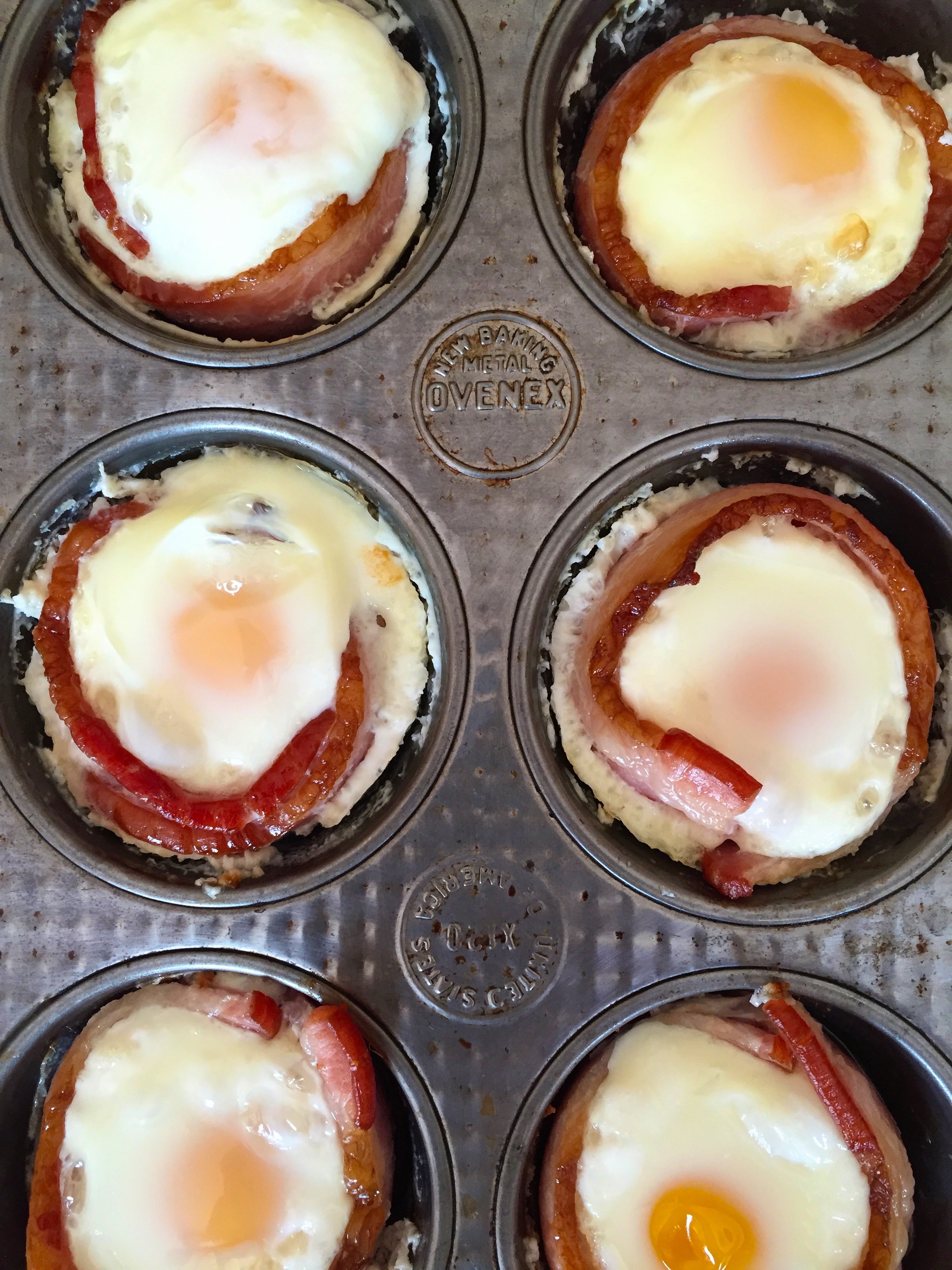 Cook the bacon and egg cups for 20-25 minutes, until the whites are set. The egg yolks do cook through, so they will be more like hard boiled yolks instead of soft and runny.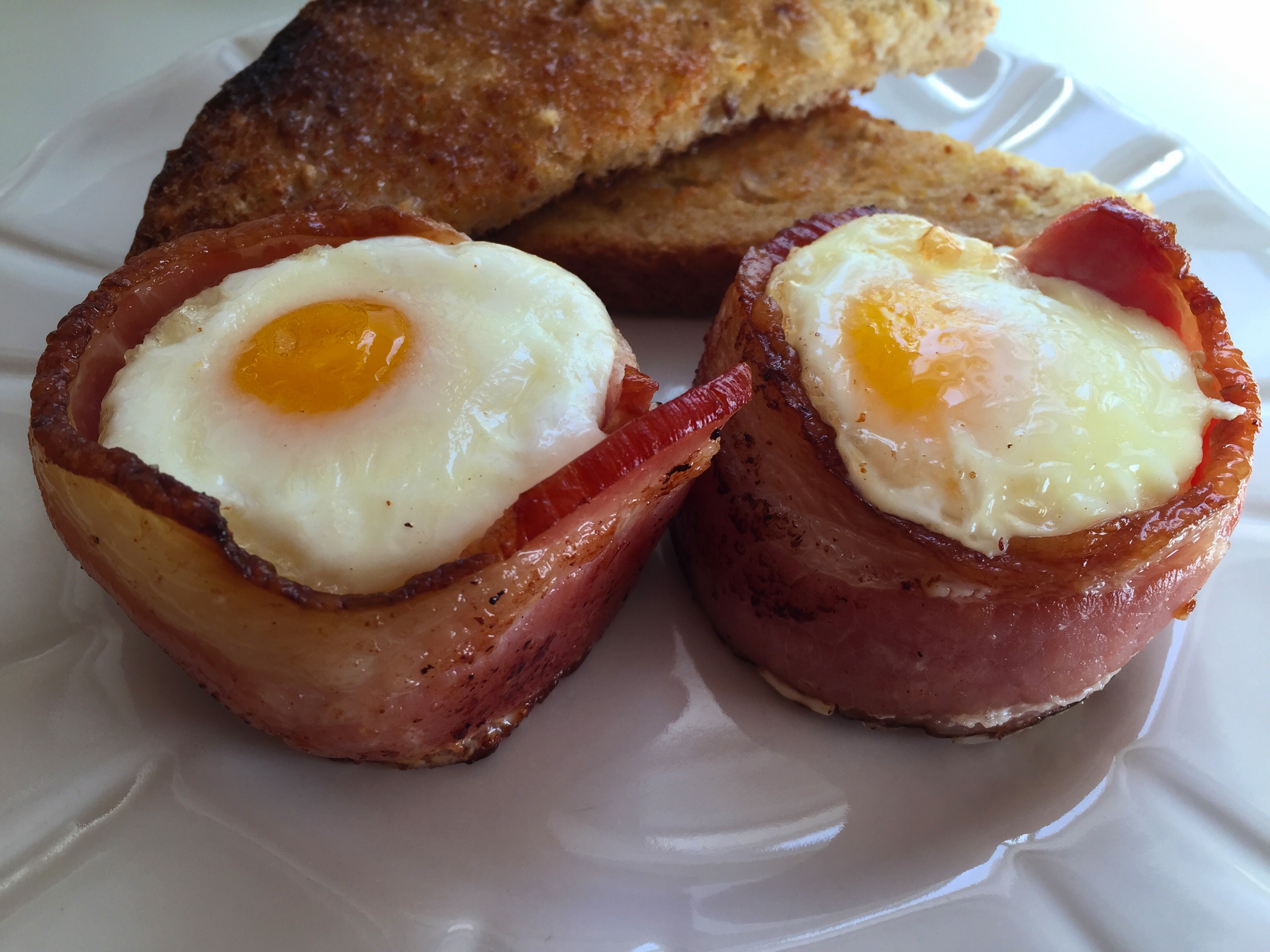 The best thing about making these is you can keep the leftovers in the fridge and enjoy them for breakfast all week long!

1411 Total Views
1 Views Today
6

slices

bacon

6

large

eggs
Trim any large areas of fat off the end of the bacon slices

Make a circle with the bacon to line the cups of a muffin tin with 1 slice of bacon for each cup

Crack 1 egg into the center of each bacon cup

Back at 350F for 20-25 minutes, until the egg whites are just set

Remove from oven and slide a knife around the outside of each bacon and egg cup to loosen it from the pan
**Cardinal Rule** The bacon doesn't get especially crispy when it cooks in the pan like this.  If you want to, you can partially cook it in a frying pan before placing it in the muffin cups.  Don't overcook it though, you still need it to be bendable enough to form the circles in the muffin cups.
---
---