Avocado Bruschetta with Balsamic Glaze
Summer is just around the corner, and the weather is already pleasantly warm here!  It the perfect time to dust off the sandals, breakout the short-sleeves, and have a drink outside on a patio.  Something I love to do is visit the small wineries around the area – wine tasting outside is one of my favorite activities! It's always great when you find a good bottle of local wine you can take home to enjoy later.  And every wine needs a good food companion, like avocado bruschetta.
With the warm weather and summer drinks, comes tasty foods.  Having a less than optimal A/C unit in my apartment, during the summer I gravitate toward recipes that don't require use of the oven; and that makes this avocado bruschetta the perfect option.
Classic bruschetta is made up of toasted bread and diced tomatoes.  I took some creative liberties with this recipe, and added avocado to the tomatoes to give it a little twist.  The buttery avocado works well with the acidic tomatoes and balsamic glaze.  I found some heirloom cherry tomatoes at Trade Joe's, which give the dish a whimsical feel.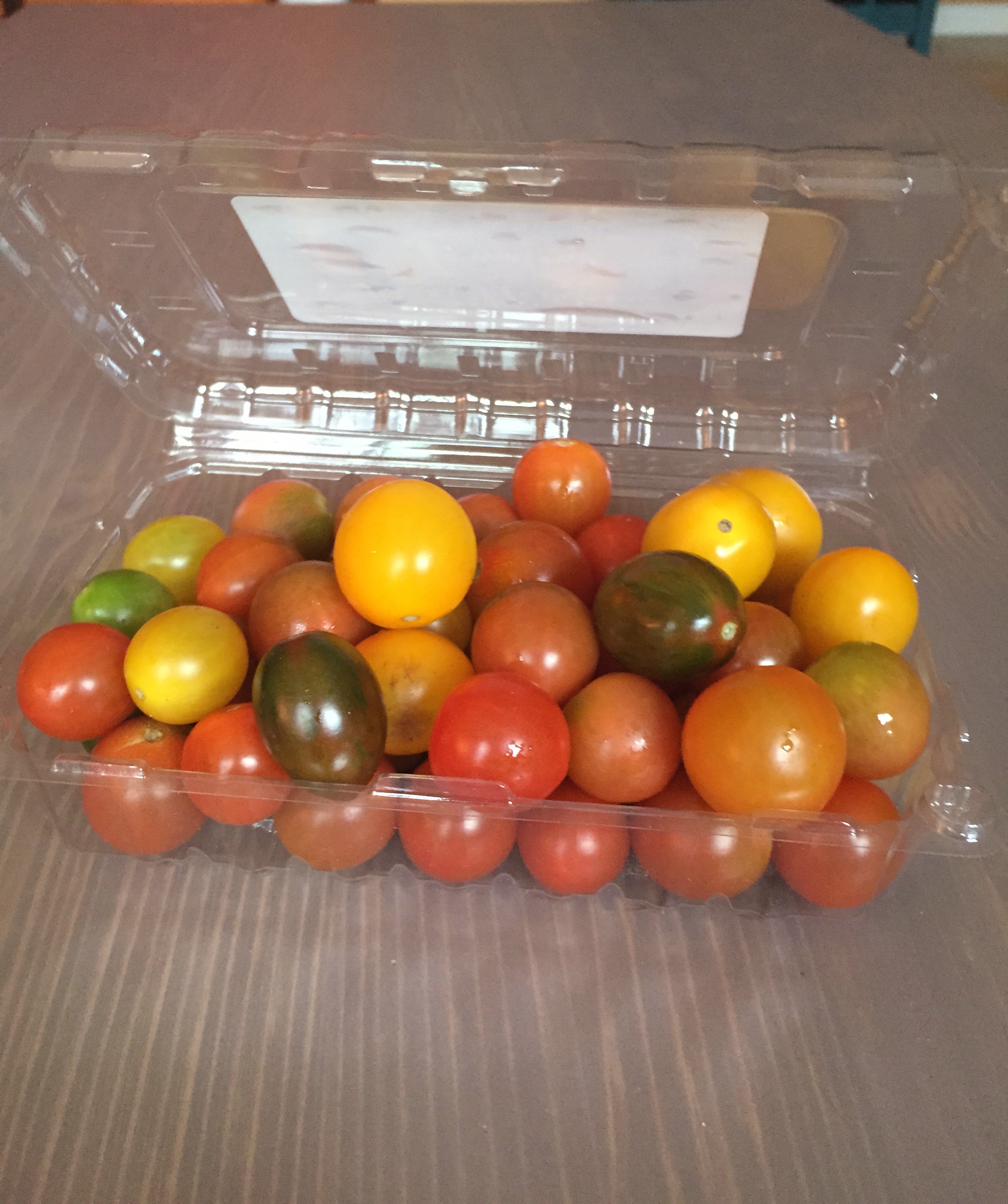 The tomatoes and avocado are dressed simply in olive oil and salt and pepper.  I used sourdough bread for this, but French bread or focaccia would be delicious as well.  I prefer the bread to be sliced on the thin side so it gets a good crunch to it when it's grilled/toasted, and it won't get soggy quite as quickly.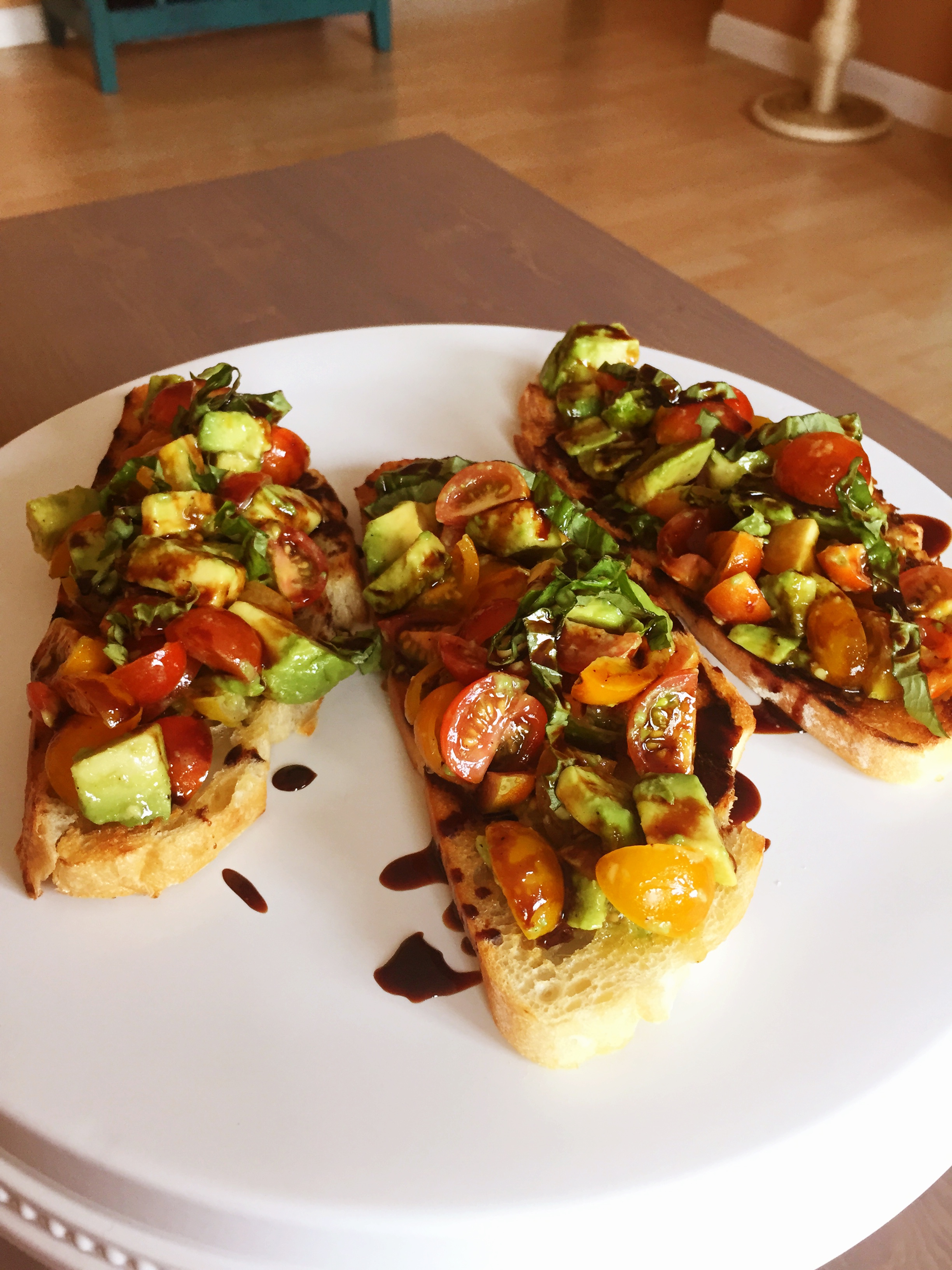 Bruschetta wouldn't be complete without some fresh basil, so please don't skip that step or try to substitute dried basil (please).  The balsamic glaze is really what brings the whole dish together and balances all the flavors.  There will be extra glaze, which would be wonderful on grilled chicken!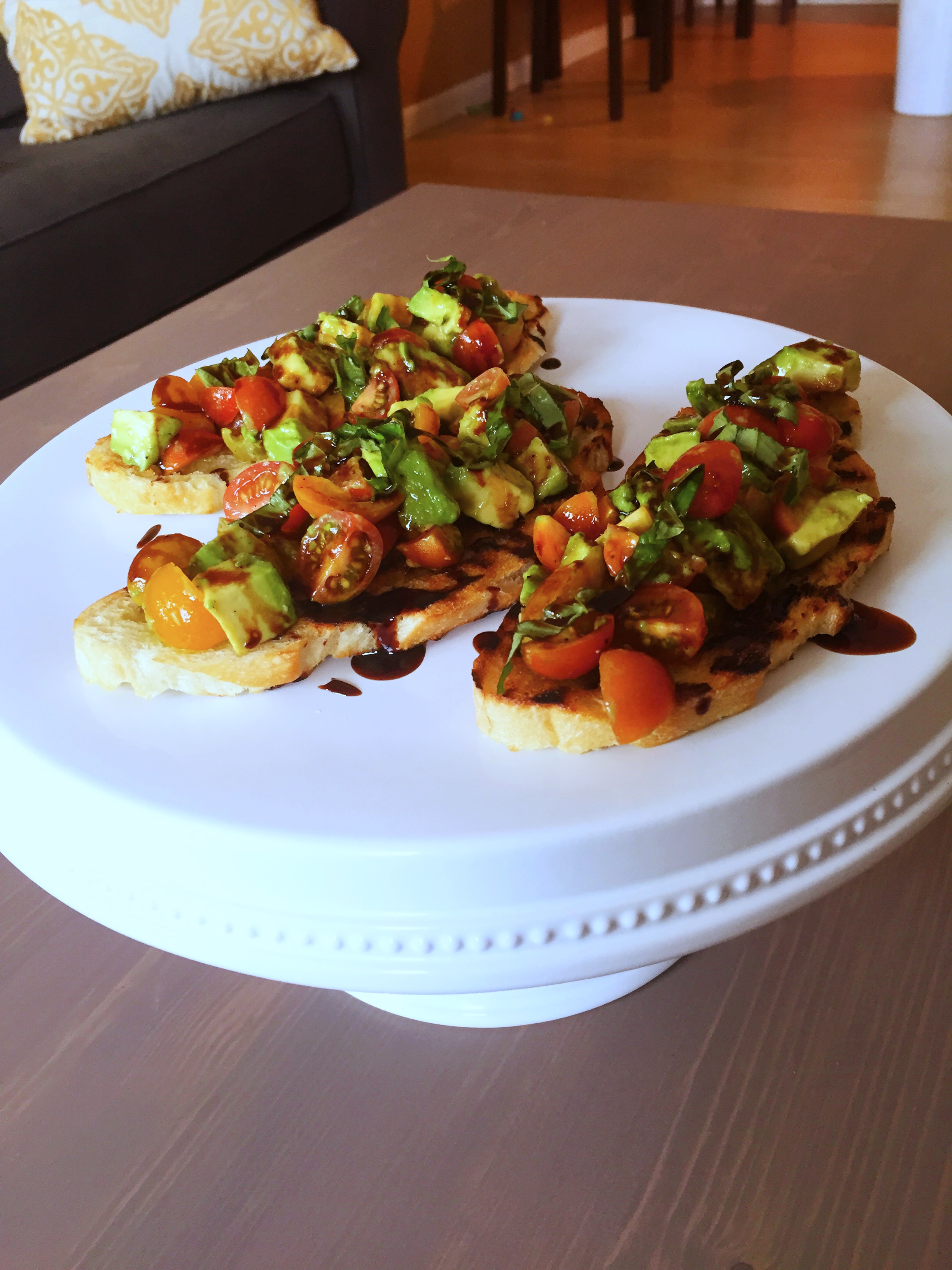 That looks like summer to me!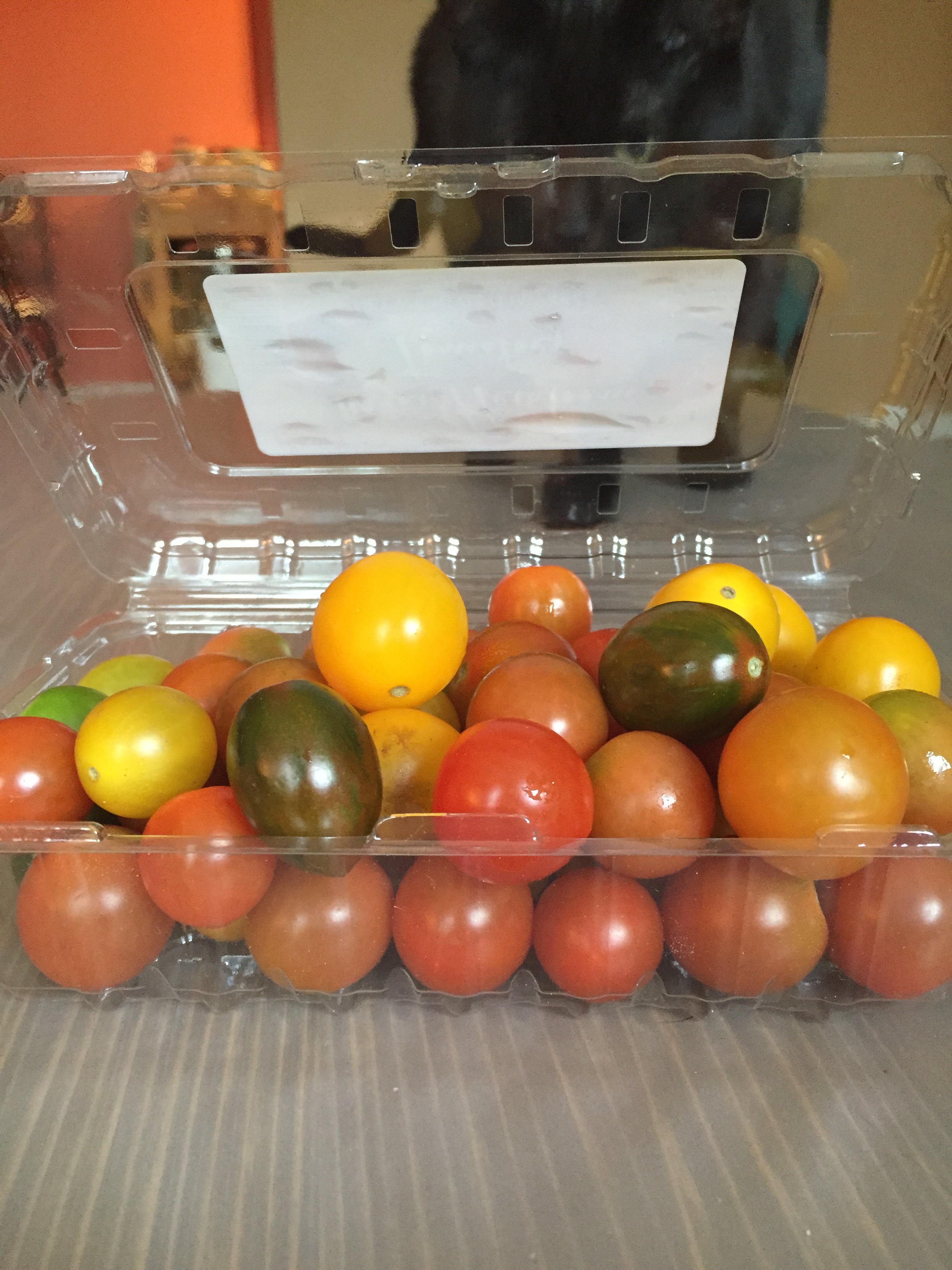 I'll leave you with this outtake from this post.  Richmond is always curious to see what I'm taking pictures of.  Don't worry – if I ever serve you food, I promise he won't get this close to it!
2562 Total Views
1 Views Today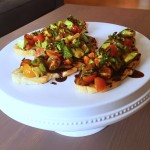 Servings

Prep Time

8

slices

5

minutes
Servings

Prep Time

8

slices

5

minutes
Servings

Prep Time

8

slices

5

minutes

Servings

Prep Time

8

slices

5

minutes
1

pint

cherry/grape tomatoes

cut in quarters

1

avocado

diced

2

tbsp

olive oil

1

tsp

kosher salt

1

tsp

fresh ground black pepper

1

loaf crusty bread

i.e. sourdough (used here) or French

1

clove

garlic

cut in half

2

tbsp

basil

sliced, for garnish
1/2

cup

balsamic vinegar

2

tbsp

sugar

1/2

tsp

kosher salt

1/2

tsp

fresh ground black pepper
Place quartered cherry tomatoes and diced avocado in a bowl with the olive oil, salt and pepper. Toss to coat, and set aside.

Slice the bread into 1/2-3/4 inch slices, brush with olive oil and grill in a pan over medium heat until toasted. Alternatively, bread can be toasted under a broiler, keep a close eye on it so it doesn't burn.

Rub the hot slices of bread with the cut-side of the clove of garlic.

Top bread with the tomato/avocado mixture, garnish with sliced fresh basil, then drizzle with balsamic glaze. Serve immediately.
Combine all glaze ingredients in a small saucepan set over medium-high heat.

Bring mixture to a boil and watch very carefully, stirring often. The glaze should begin to thicken after 5 minutes.

Continue cooking until it is reduced and thick enough to coat the back of a spoon. This will happen quickly, so it needs to be closely watched.

Once glaze has thickened, remove from heat. Drizzle over the bruschetta.

Cooled glaze can be stored in the refrigerator in an air-tight container for about a month.
**Cardinal Rule** For easy prep, make the glaze a day or two before you plan to serve the bruschetta.  It will thicken as it cools, which makes it easier to pour.
Recipe adapted from Jessica in the Kitchen
---
---