Chocolate Raspberry Cake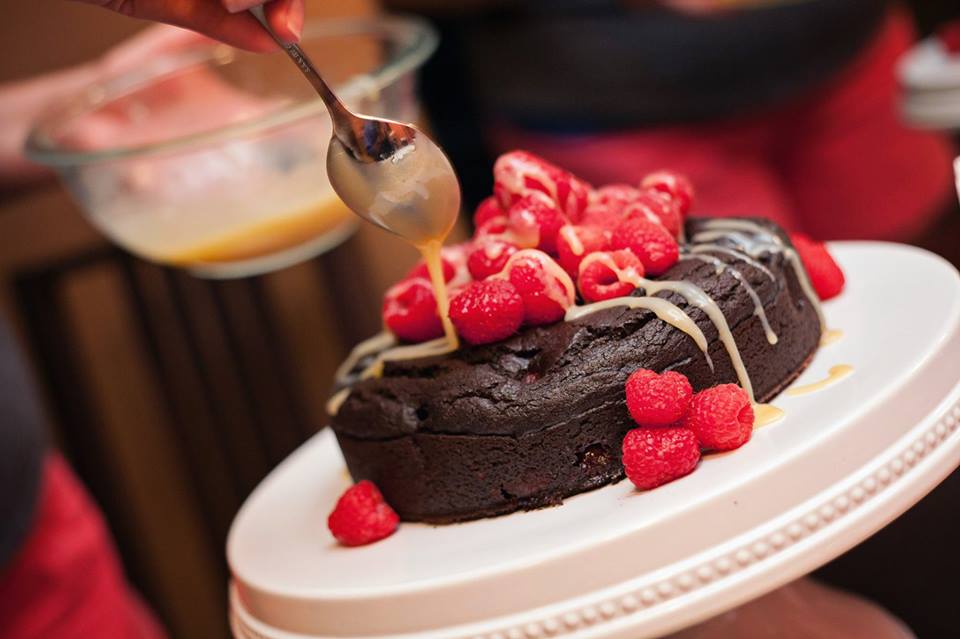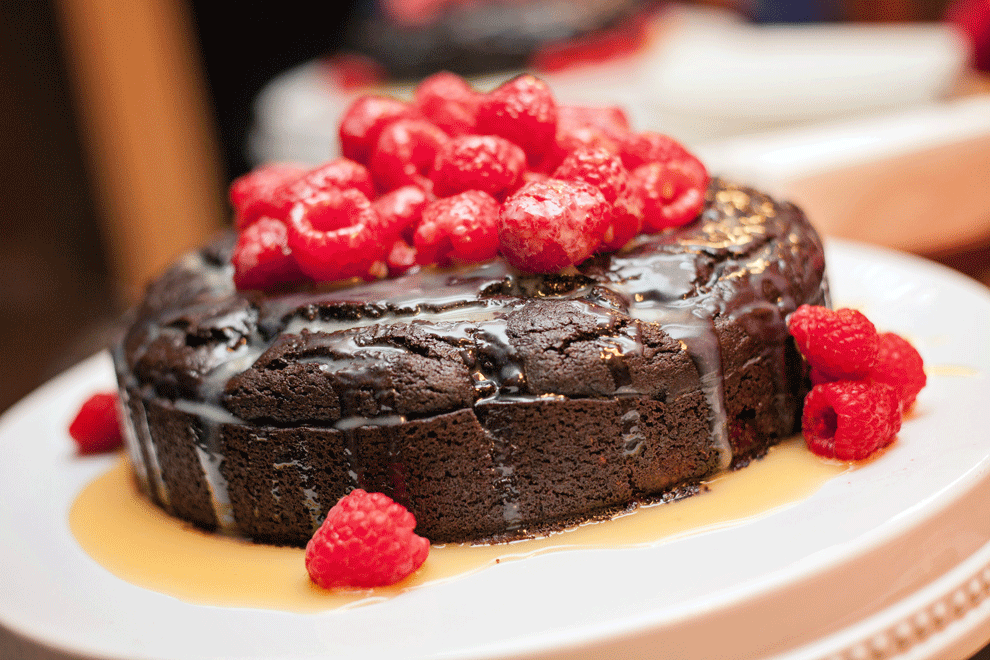 It is no secret that I dream of one day being a personal chef for a family.  I am never happier or more relaxed than when I'm in the kitchen.  Being able to share my love of cooking and baking with my family/friends/coworkers brings me so much joy.
I have never been one to shy away from a challenge in the kitchen. While most kids choose to bake something simple for their first attempt at baking on their own, I decided to go with chocolate thumbprint cookies with caramel filling.  Although it took me all day to make them, they surprisingly turned out very well considering an 11 year old whipped them up!
This summer I commissioned my friend Joe to take some food photos, and they turned out beautiful, thanks in large part to my cooking skills (you should know upfront, I'm not modest in the kitchen).  I kid, of course.
One of the items from that day was a chocolate raspberry cake with a white chocolate Bailey's ganache.  It was fabulous!  The cake was a gorgeous, dark chocolate cake made with ricotta cheese, to which I added some red wine and threw in some raspberries.  As great as the cake is on its own, I decided to make a quick white chocolate ganache.  Keeping with the boozy theme, I added some Bailey's Irish cream to it for an extra kick.  The results were divinely indulgent.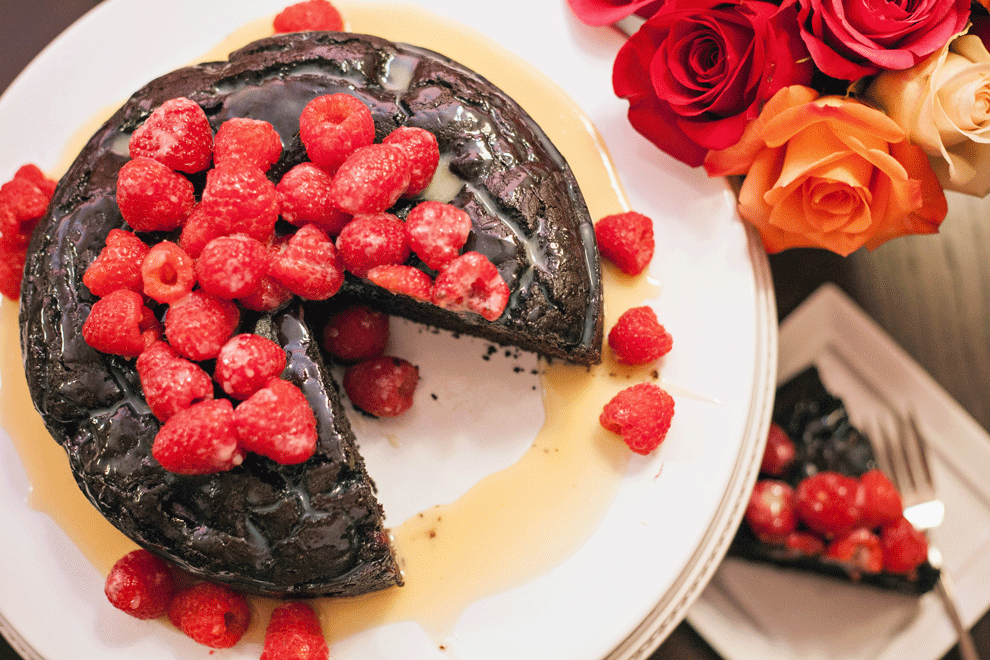 Chocolate Ricotta Raspberry Cake
1 1/2

cups

all purpose flour

1/2

cup

cocoa powder

2

tsp

baking powder

1/2

tsp

salt

3/4

cup

canola oil

1

cup

sugar

2

eggs

1/2

cup

ricotta cheese

1/4

cup

red wine

1

cup

fresh raspberries
Bailey's White Chocolate Ganache
6

ounces

white chocolate

finely chopped

1/4

cup

heavy cream

2

tbsp

Bailey's Irish Cream
Chocolate Ricotta Raspberry Cake
In a bowl, combine all the dry ingredients (flour, cocoa powder, baking powder and salt).

In a separate bowl, whisk together egg and sugar until they are well mixed. Add oil, ricotta and wine and whisk to combine.

Add the dry ingredients to the wet ingredients and stir to until just mixed (you do not want to over mix the batter).

Gently fold in the fresh raspberries.

Pour cake batter into a greased 8-in spring form pan, and bake for 35-40 minutes, or until it is baked through. Check by inserting a tooth pick or knife into the center of the cake; if it comes out clean the cake is ready.
Bailey's White Chocolate Ganache
Place finely chopped chocolate in a small heatproof bowl.

Set over warm water on low heat (water should not touch bottom of bowl).

Stir very frequently until chocolate is almost melted.

Remove from heat and hot water; stir until completely smooth, pressing out any lumps with back of spoon or rubber spatula.

In small sauce pan over low heat, heat cream just to a simmer, stirring frequently.

Remove from heat and pour hot cream into melted white chocolate.

Gently stir to incorporate, then beat until smooth.

Once cream is combined with chocolate, add Bailey's Irish Cream. Cool slightly, then drizzle over cake.
2513 Total Views
2 Views Today
---